Cover photo: Picture Organic Clothing
Everyone should care about sustainability and the environment In fact, that should go without saying. But the immediate effects of climate change will directly affect skiing more than most other activities. Snow is pretty essential to snowsports, and we're already seeing the glaciers and snowfields disappearing. But let's be honest with ourselves, the pursuit of said snowsports does have a pretty sizeable impact on the climate.
Newschoolers (probably) won't solve this problem by ourselves, but if we all pay a little bit more attention to how we approach skiing, at least we can be on the right side of the solution. In this five-part series, we spoke to some of the top athletes, brands, and resorts to see what their plan is to try and help the snow to keep falling. Skiers like LSM, Jacob Wester, and Mark Abma share their thoughts, as well as the founder and President of Protect Our Winters Jeremy Jones.
_
To ski, you need to keep warm and dry, so we're kicking off the series by taking a look at some companies working to make environmentally-friendly outerwear that allows you to do so with minimal damage to the planet. FW, Ghosts Apparel, Picture Organic, and Patagonia are specialist outerwear brands that are leading the way, but even major ski brands, like Armada, have rethought their outerwear-range, making it more sustainable. We reached out to each of these brands so they could tell us what their approach to more sustainable production looks like.
"We're not going to recycle our way out of this issue. We're never planting a seed and skis are popping out of the ground or we cut a jacket off a tree and put it on." - Jeremy Jones, Founder and President of Protect Our Winters
_
Ghosts Apparel
Ghosts was founded in 2018, by founder of Faction Skis, Tony McWilliam. He says people are leaving the big brands to start from scratch: "because we want to build these businesses with a different perspective. That perspective is taking sustainability and lifestyle assessments to be just as important as profit and making a business sustainable in terms of revenue and costs. Having worked with a lot of people over the 20 years that I've been in the ski industry, and looked for ways to get a job in a bigger business and make change from within, I just don't see it as being possible. That's why I started Ghosts."
Tony is knowledgeable and passionate about sustainability and Ghosts objectives. They are going to great lengths to ensure sustainablity on the production side:
"No-one else is doing the waterless dye at the moment and no-one else is using recycled fabric in the same way. Fabric that has actually been recycled from old clothing. There's a place --that's actually sponsored by the Chinese government-- just outside Shanghai, that takes old uniforms (from police, nurses etc.) and reprocesses them into the raw material/polyester. We take that and we put it into this waterless dye process, which infuses the colour into the plastic before it's extruded into the yarn. We use about 75% less water this way and we're edging ever closer to 100%. The standard process, if you order recycled fabric is; you get from Taiwan or somewhere else, they basically chop up old pt bottles, they reprocess that into a yarn and you dye the yarn. Our process eliminates two stages; it eliminates something being made in the first place i.e. a bottle, and then that being chopped up and then that being processed in one county (like Taiwan, which is what normally happens), then shipped to China and then getting dyed."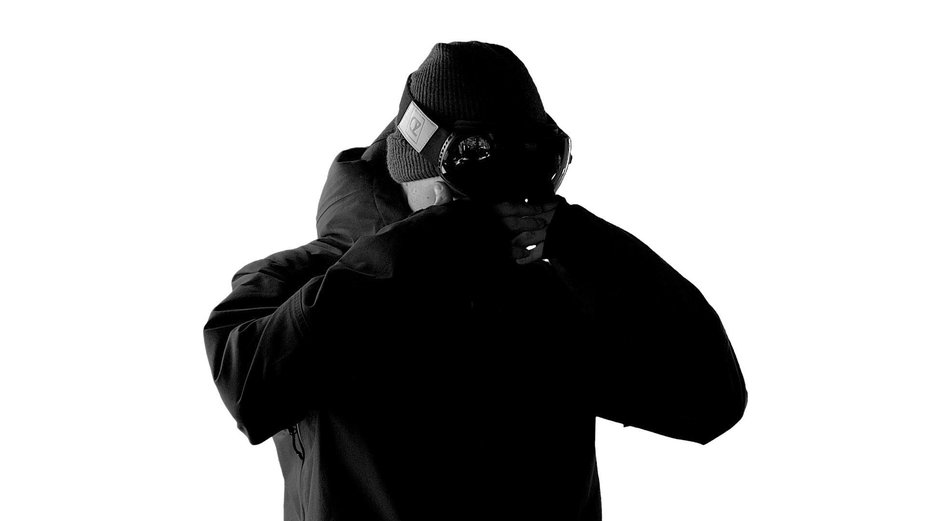 "I think once people take it as the norm that something isn't generated from scratch using petrol, something is taken from an existing plastic, which is already in the environment then the dying stage is that next stage. People are still just getting used to the idea that they can get something that's made from a recycled fabric or recycled PT bottle. There's enough plastic in the world to pretty much do that for the next 50 years, we don't need to create any virgin plastics."
"Once that's tackled, the next stage is asking; what's the next problem in the supply chain? The next problem really is dying. You're seeing things; organic cottons use much less dye. For non-organic cottons, there are other processes, but it hasn't really changed much, in the technical apparel side of things. I'm hoping that other brands come on board with this. I'm hoping that other brands see what I'm doing and say: 'Oh sh*t that supply chain is already in place? Let's do more of that!"
"If you're young and you're a skier and this is important to you, join POW, vote, and just start asking questions. Start researching and start asking brands for answers. Everyone can have such a massive impact on the industry if they just start asking questions." - Tony McWilliam
_
FW
19/20 was the first season for FW, a brand born on the shores of Lake Annecy, France. It's not exclusively a ski brand, instead creating clean looking gear for snow and outdoor sports in general. Sustainability is one of FW's three 'brand pillars' in their mission to provide the best gear for newschool outdoor culture.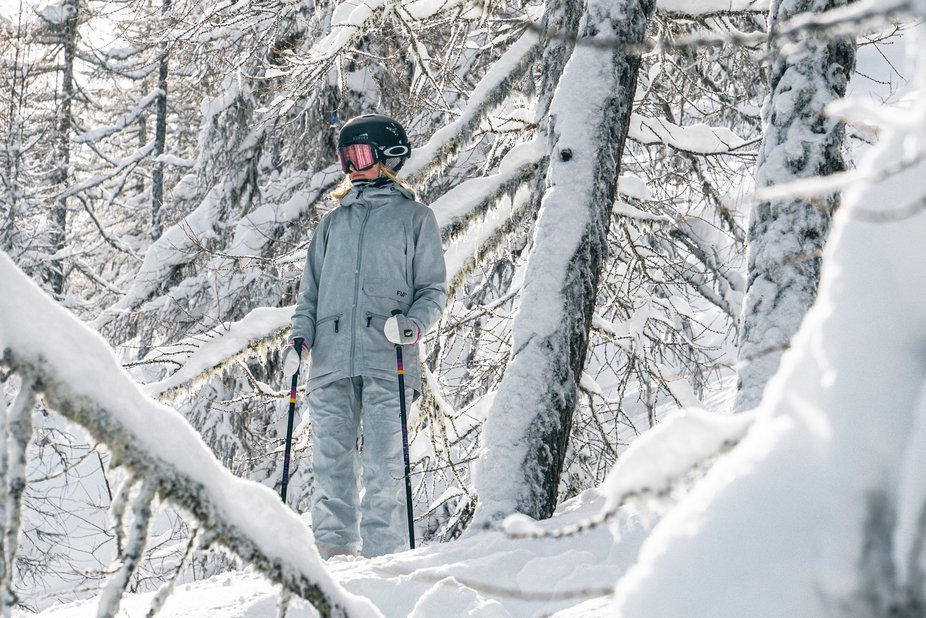 Photo: Oskar Hall
_
The FW approach to sustainability is based on three key mission statements:
Giving back: 1% for the Planet - FW donates 1% of their revenue to approved nonprofit organizations acting against climate change.
High Quality Gear - FW creates products that are fit for purpose and built to last to avoid products ending up in a landfill after only a short lifetime.
Repair Program- However, if a garment wears out after extensive use, or rips or tears unexpectedly, they always aim to repair rather than replace.
Anna Smoothy, skier and FW marketing manager, explains:
"At FW, quality is sustainability. Ensuring our products stand the test of time is the first and most obvious step we take to reduce our impact. Of course, we build in less impactful materials where they've proven to be both technical + durable - but we're not making green gear destined for landfill. We're confident our product is built to last and following our product care instructions will help you to take care of your garment and the environment. If something does go wrong, we'll aim to fix it via our repair program rather than replace it and consign a damaged product to the trash. Our view on sustainability is an open-ended conversation, so feel free to ask a question, or offer a suggestion as we work toward a Future Wild. "
_
Picture Organic
Sustainability has been a core value for, the French company, Picture Organic since it started, in 2008. Venturing off the beaten path by using materials and processes to reduce their impact is the starting point of their commitment to the environment.
They use a unique bio-polyester partially made from sugar cane to make 30% of their outerwear range. But their underlying mission is to fight climate change at every stage of the production process.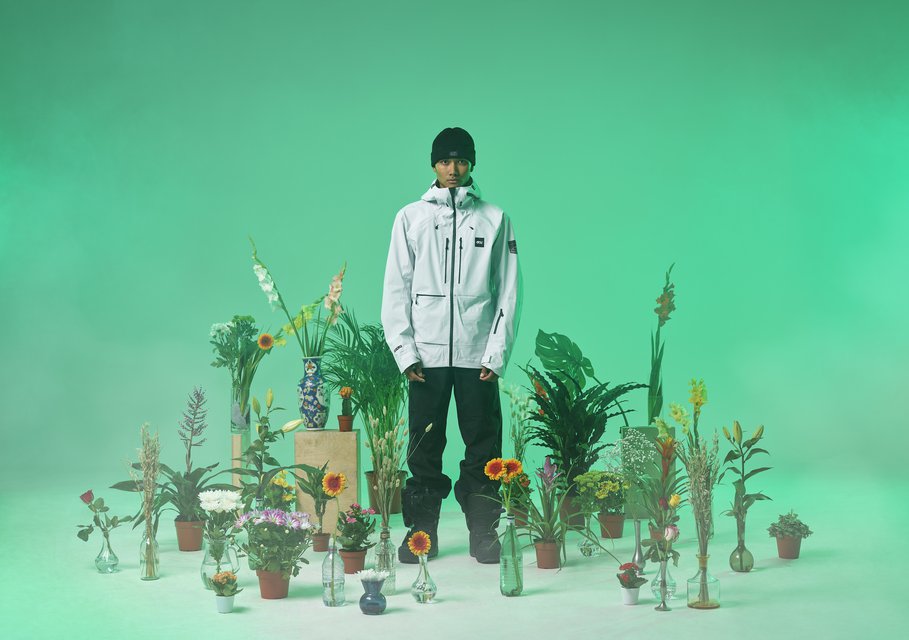 Photo: Picture Organic Clothing
_
And Picture's sustainability manager, Florian Palluel thinks something major is often overlooked when talking about outerwear production: Energy
"While using organic, recycled, or bio-sourced materials represents a true commitment to the environment, even this major step forward is still not nearly enough to fight against climate change. The more important issue to tackle has to do with how the energy required to power the machines (spinning, weaving, dyeing and finishing, assembling.) used in the product manufacturing supply chain is generated.... Those different stages represent 83% of greenhouse gas (GHG) emissions emitted, mostly driven by the "reliance on hard coal and natural gas to generate electricity and heat", especially in Asia, according to The Environmental Impact of the Global Apparel and Footwear Industries, Quantis, 2018. Fibre production (including raw material extraction) only accounts for 15%, while transportation and end of life account for 2%. In Taiwan, we have already installed solar panels as a way to self-power the lamination factory we work with, and a similar project is currently underway in Turkey (our cotton-spinning factory) to replace a portion of the electricity coming from coal-fired power plants. Our partners in these two countries are our priority since they handle more than 80% of Picture's overall production volume. But there is a lot that remains to be done for us."
Florian is also very clear that major things need to change in the way we view consumption. "A good energy transition can't be achieved if we maintain the same level of productivion. We need more sobriety and less energetic needs. One day (and sooner than later), the whole textile industry will have to understand that producing less is the only way to go to implement energy transition and reduce our emissions. New responsible consumption models such as rental and second hands are very important to develop to be more "sober". On our side, a second-hand program will be implemented next spring 21. Making products that last and having a good repair program is also key. This is something we've been doing since day 1 and now, our new lifetime repair warranty is in place for Europe and North America."
_
Patagonia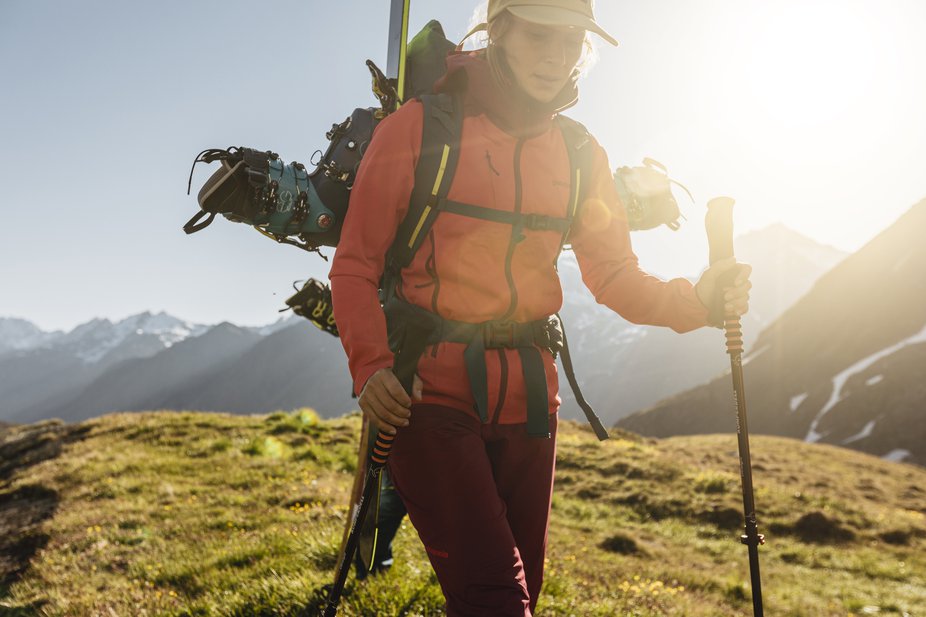 Photo: Matteo Pavani
_
It's impossible to have a discussion about sustainable outerwear and the push for cleaner business practice without mentioning Patagonia. They might not be a dedicated part of the freeski space, but in addition to their roles in raising awareness and lobbying the government, Patagonia has been making sustainable outerwear for many years now. In 2010 they helped gather the top leaders in the apparel industry, non-governmental organizations, academia, and the U.S. Environmental Protection Agency for an inaugural meeting in 2010 to determine the feasibility of working together to create an index of social and environmental performance.
"We are happy to report that today there are 49 members of the Sustainable Apparel Coalition, which represent nearly a third of all clothing and footwear sold on the planet. The entire apparel supply chain is coming together to create one measuring stick of where we are, and one road map to show us where we need to go."
"The Coalition's aim is that apparel industry that produces no unnecessary environmental harm and has a positive impact on the people and communities associated with its activities." The collaborative index in development is open source, available to everyone. It is the work of companies that otherwise vigorously compete against one another. Everyone understands that reducing the impact on the planet is too important for any single company to pursue alone. Every measurement we make can uncover ways to reduce waste and environmental risk throughout the supply chains."
_
Armada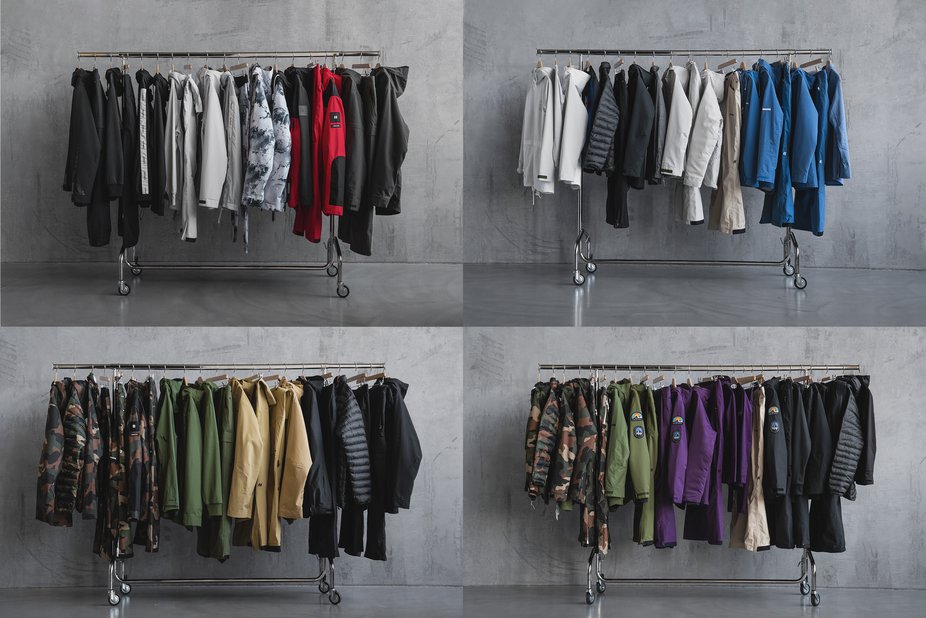 Photo: Armada Skis
_
Although Armada is traditionally a leader with their skis, they aim to be on the cutting edge of sustainability with their apparel too. That means designing product with high-quality materials that are responsibly sourced and ethically manufactured.
"We are a proud Bluesign Systems Partner and Fair Labor Association member. We require all of our material suppliers to adhere to a strict materials compliance policy. This policy enforces absolute transparency within our supply chain and dictates that we will only use materials with a limited chemical impact in coherence with the Bluesign Restricted Substances List and that are ethically sourced.".
Armada is also a member of the Sustainable Apparel Coalition which uses the Higg Index to measure environmental and social impacts within their supply chain.
"Where possible, we try to utilize recycled or sustainably sourced fabrics and materials. Here are some specific examples within our line:
1. All of our insulation is made from 90% recycled material or greater
2. All of our cotton is 100% organic
3. We use either C6 DWR (PFOA and PFOS Free) or 100% PFC free DWR
4. All of our paper packaging is made from 100% FSC recycled paper
5. We use recycled fabrics where possible (Ex. All of our 2-layer Gore-Tex fabric is 100% recycled)
6. We source trims and fabrics that are Bluesign and/or Oeko-Tex certified
We believe that a truly sustainable product is one that doesn't end up in a landfill. Key to this concept is making high quality, durable product. We choose to work with key partners whom we believe will help our garments stand the test of time like GORE-TEX, Cohaesive, YKK, Cordura, and Thermolite. Our outerwear is always 100% seam-sealed and will never have a waterproof and breathability rating less than 10K/10k. This season we are not using any materials sourced from animals."
They also don't believe in passing on the cost of using sustainable materials.
"We do this because it is the right thing to do for our climate, our ethics and our consumer."
_
These are just five brands in our space that are pushing to make a difference in related, but different ways. We're sure there are more out there so please, drop your knowledge in the comments for other readers to take advantage of. See you next week when we learn all about the creative ways that skis are being built more sustainably, now and for the future.