Cover: Josh Fawcett flexing on a natural QP. All photos by David Wren.
Last winter, myself and three other skiers had a chance to try what on paper was the most average of ski trips: The Chalet Holiday. For those of you on the American side of the pond, I'm not sure how familiar a concept that will be. But essentially, the chalet holiday is how the majority of the few million UK skiers get their time in the mountains. It's a package deal including flights, accommodation, catering and transfers. It's about making skiing cheap and accessible and as a result, is looked down upon by 'core skiers'. Our mission was to see how the 99% get their turns and see what we could get done on said trip.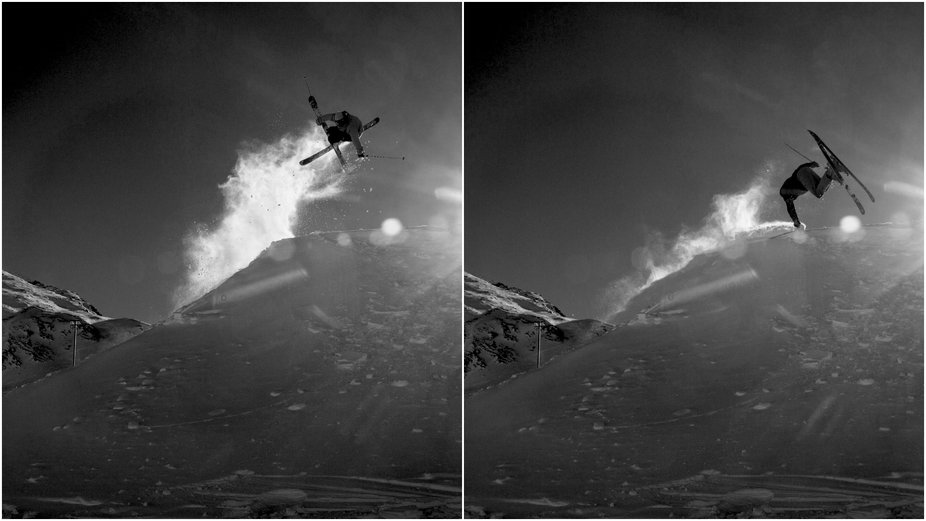 The crew comprised of Josh 'one too many' Fawcett, Jake 'gentleman and scholar' Llyod, David 'photographer/moustache expert' Wren and myself. None of us had a clue what to expect when we showed up to the airport alongside the legions of 'punters' setting out for their yearly week of skiing. In fact we almost missed the flight entirely thanks to somehow considering it a good idea to order Full English Breakfasts half an hour before takeoff.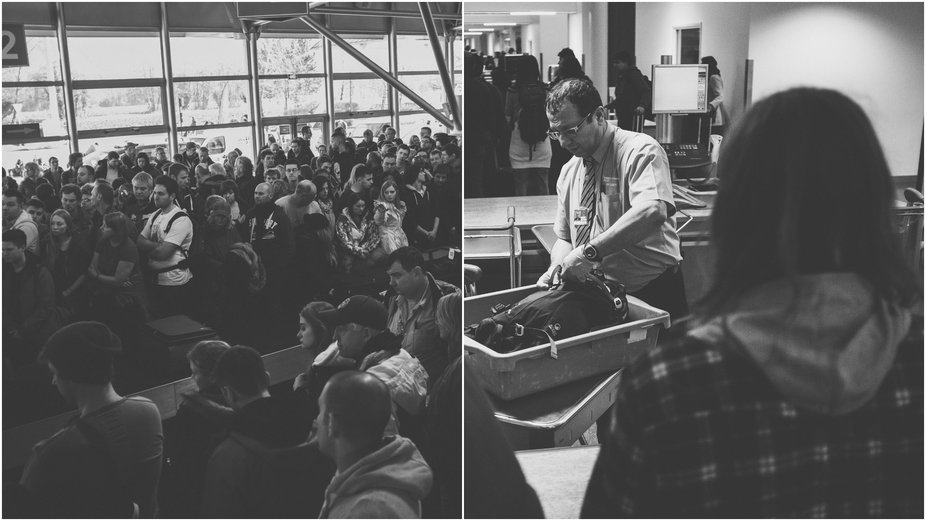 Nothing could have prepared us for landing in Chambery Airport. Even at a quiet time of year, we had to queue from the door of the plane to get through passport control and the scenes at baggage reclaim looked more like some kind of disaster aid tent than a European Airport. Transfer day is essentially carnage. But from then on, we were on easy street. From the moment we arrived in Les Arcs everything was easily available and regularly delicious. Breakfast and 4 course dinners appeared like clockwork each night, there was a sauna/swimming pool complex in which to rehab the day's aches and there was even heliskiing (relatively) cheaply available.
What the middle-aged holiday skiers we would share this trip with probably hadn't bargained on was us four turning up, dropping ourselves and our gear all over said chalet, and generally milking the experience. We did endeavour to be civilised. But it turns out it's easier to take the skier out of the ski bum life, than it is to get the skier to stop being a bum. We immediately worked out that by returning to the chalet, we could eat the cake prepared for tea for lunch and no-one would be any the wiser. Over the course of the week, I'm pretty sure I ate half of the food for a chalet of 12 people all to myself. We even took part in the tour operator hosted pub quiz and managed to win a double bottle of champagne… which Josh drank immediately, then slid home on his face and pissed in Jake's ski boots.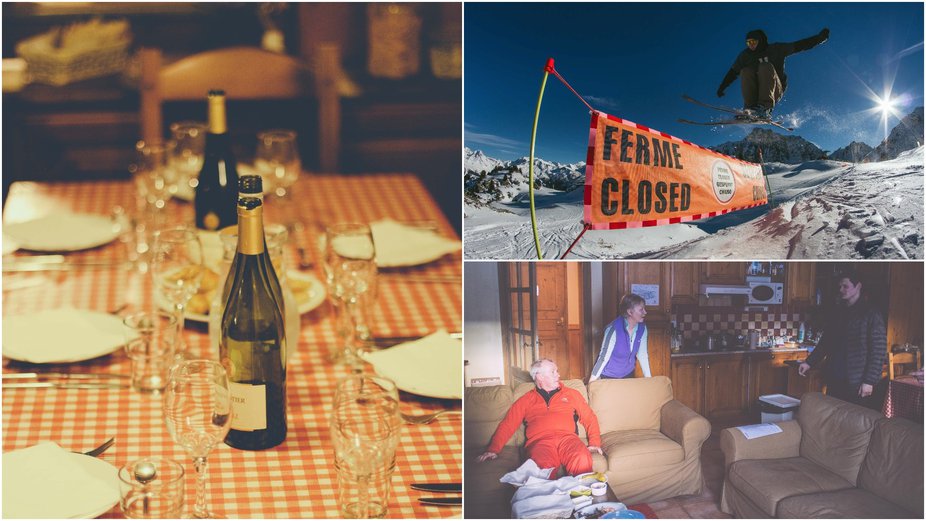 And the skiing? Well as anyone who experienced early season in the Alps last year will know the conditions sucked but we made the most of it. Vacation skiers don't ski much pow so there were enough of the goods left inbounds for a good time. We stayed well within the resort boundaries of Les Arcs in order to stay true to the package holiday theme and we still had an absolute blast. Josh crushed it all week, Jake's pow shot on the ridge (below) is literally just by the side of a piste and yet was untracked. And we could lap the powder hip both Josh I have shots on in 5 minutes on a chairlift.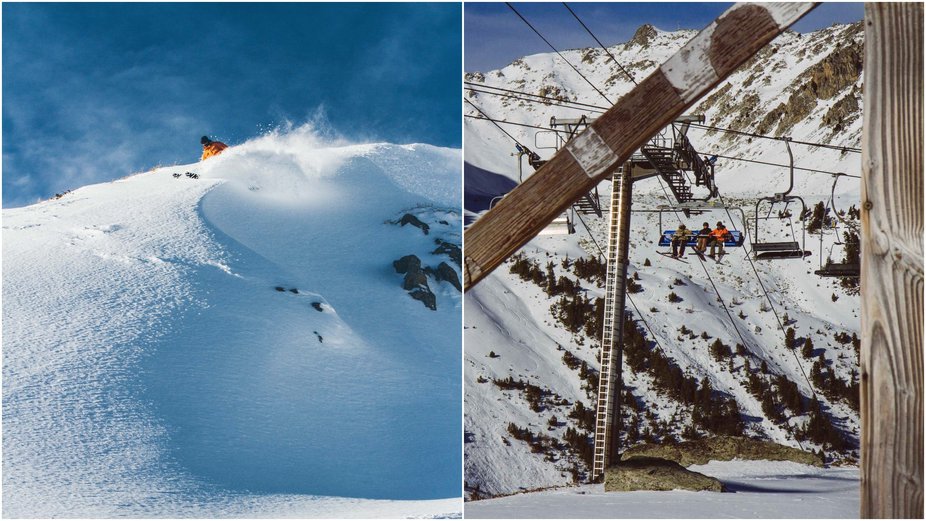 There were even options right outside the front door. It was definitely eye opening for the other chalet guests that when the weather was shit, we simply set up a jump outside the front door, jibbed the front wall and skied the lines right by the building. And the beauty of the chalet lifestyle was we could ski until we dropped and had no need to function that evening beyond stuffing our faces, drinking all the free wine and generally living the good life. It wasn't perfect, I'm told the tinder options were lousy and the wine turned out not to be unlimited. But we got some epic ski days and possibly the most pampered ski trip of our lives. The 'punters' have it made.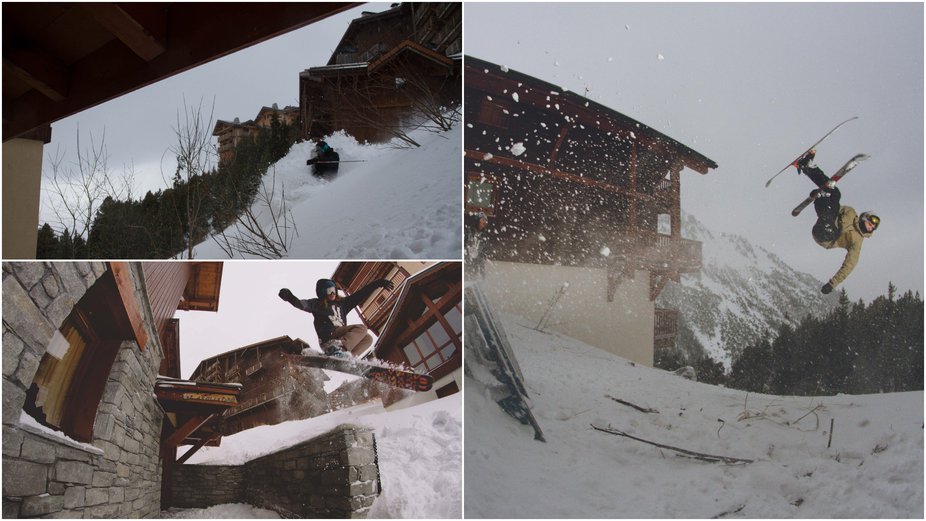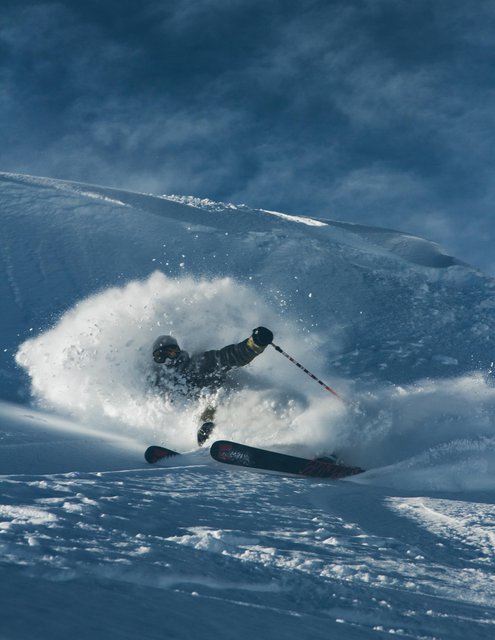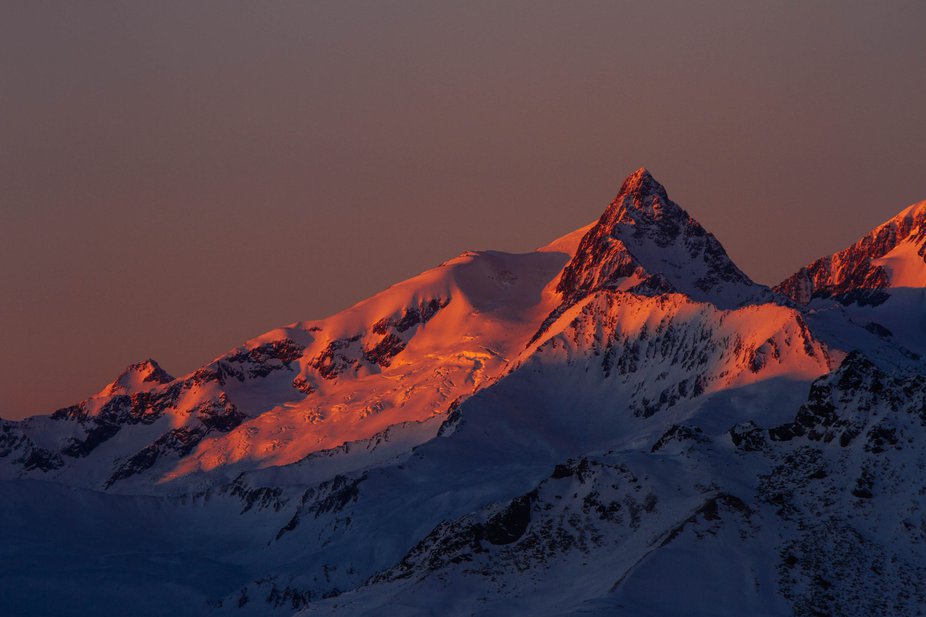 Shoutouts to Crystal Holidays for putting us up, and the crew for making it a blast. Apologies to any guests whose holidays we made somewhat less relaxing than planned.