With only a few days to go before the Winter Dew Tour kicks off over in Breckenridge, photographer John Vandervalk had the chance to catch up with a few members of team Orage for a quick Q&A between hot laps in the park.BANKS GILBERTI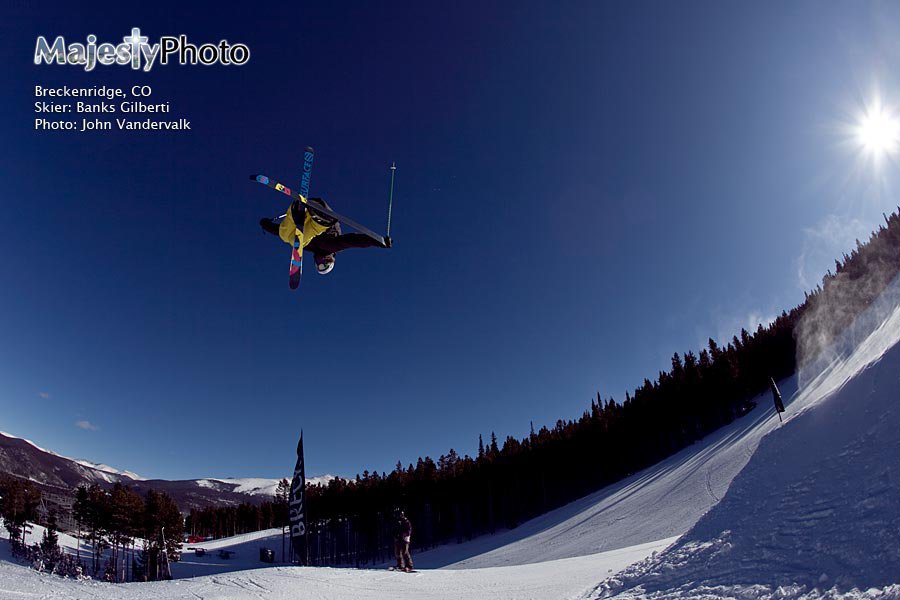 Banks casually waiting for his government bailout.JV: How was your summer?Banks: It was really good! But it's great to be back on the snow gettin' ready for the Dew Tour. JV: Are you going to be competing in both events? Slopestyle and Pipe?Banks: Yeah for sure... I made the qualifiers for slope again this year as well as pipe.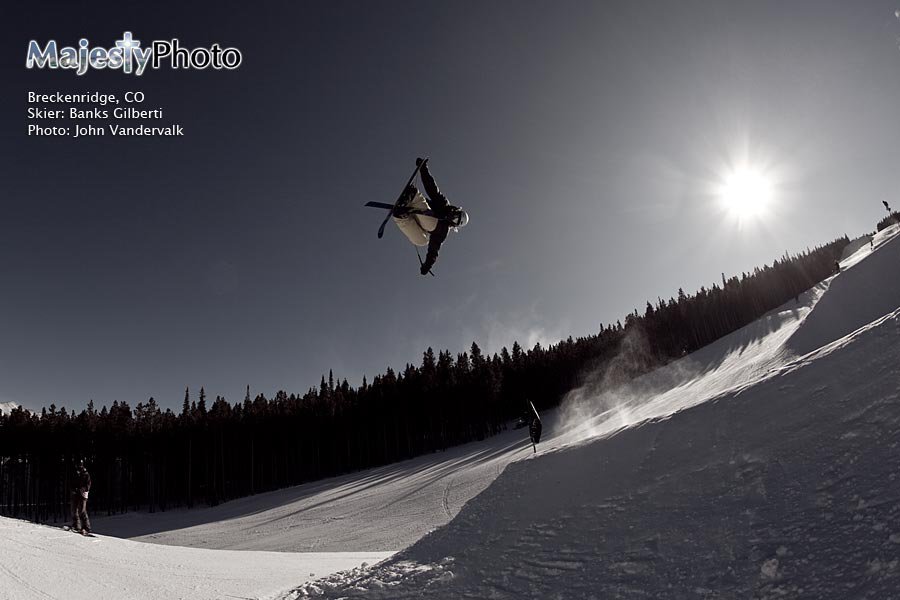 JV: You're absolutely killin it out there today! Do you have some new tricks up your sleeve?Banks: Well I'm workin on a few new ones and just havin fun out here today. The weather is perfect... the jumps could be a little bigger but are pretty good for early season. Can't wait for the big line at Breck to open up next week!If you missed it last week, check out this edit from Banks & the Surface crew shredding in Breck's early season park...COLORS: Early Season at Breck from josh bishop on Vimeo.XAVIER BERTONI
JV: Xavier, it's good to see you again! How was the flight over from France?Xavier: Long as always, but stoked to be out here in Colorado again!JV: The halfpipe over at Copper is closed for a few days, how was it last week?Xavier: Really good! The trannies are smooth and the pipe is almost as good as they get. Kinda frustrating not being able to ski pipe for 5 days, so I'm just cruisin Breck's park and workin on the slope aspects. Not really my forte though.JV: You went down to New Zealand in August, how did that go?Xavier: Well I would have liked to ski a little better, but over all it was pretty good. I'm really amped up for the Dew Tour this next weekend!
Xavier is clearly uncomfortable riding the park. He can't even decide which ski to grab...JV: Rumor has it that you have some new tricks in your toolbag this year... what are you workin on now?Xavier: I'm doin doubles this year and just workin on gettin the grabs down. There are quite a few skiers this year doin them, so I'm just gettin them more stylish right now and workin of some big flat spins as well.JV: Well good luck and I can't wait to see you in the finals!MATT MARGETTS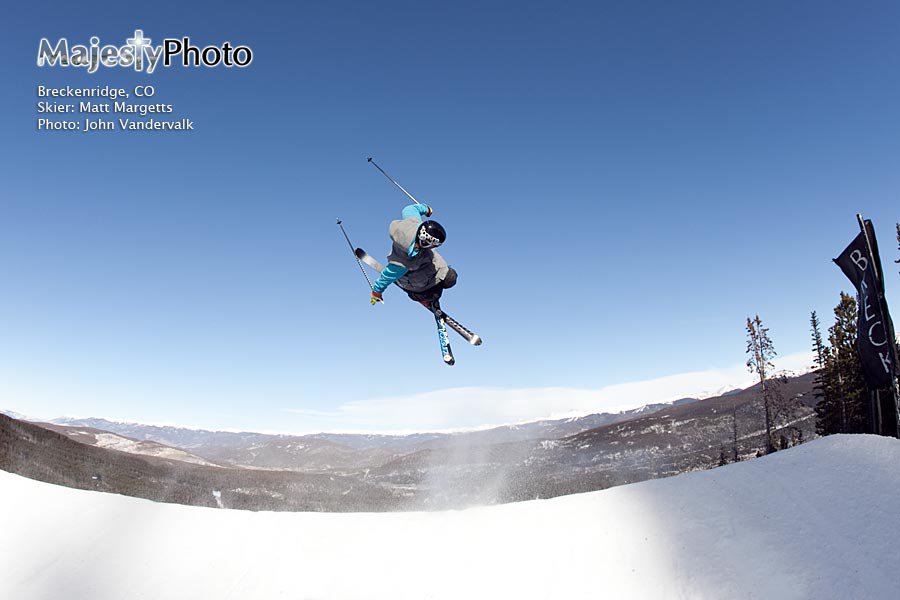 JV: Marg, it's been way too long! How was your summer, did you go down to New Zealand in August?Marg: For sure, the weather didn't cooperate as planned and we only had about one week of good weather out of the 3 weeks I was down there... Then we headed over to Australia for a few days and pretty much burned the place down! (Laughs) It's great country and wanna go back some day.JV: It's good to see you here at Breck finally, you pumped for the Dew Tour?Marg: Super pumped, it'll be a good time as always! Legs are a little sore right now. Been hittin it pretty hard.JV: Are you going to be skiing in both slope and pipe?Marg: Definitely! Just gonna do my thing and see what happens.JV: Let's get some shots for your fans, can I tail you off the first few kickers? Which way to you drift when you spin?Marg: You're gonna go off the jumps with me?!? Sure man, I'll get blunted out for ya. Depends which way I spin, usually to the right. I'll just do some super tweaked cork 7's, will that work?JV: Yep, that'll work... lets do it!Marg: That's the first time I went off that last one, went a little too deep! Did you get the shot?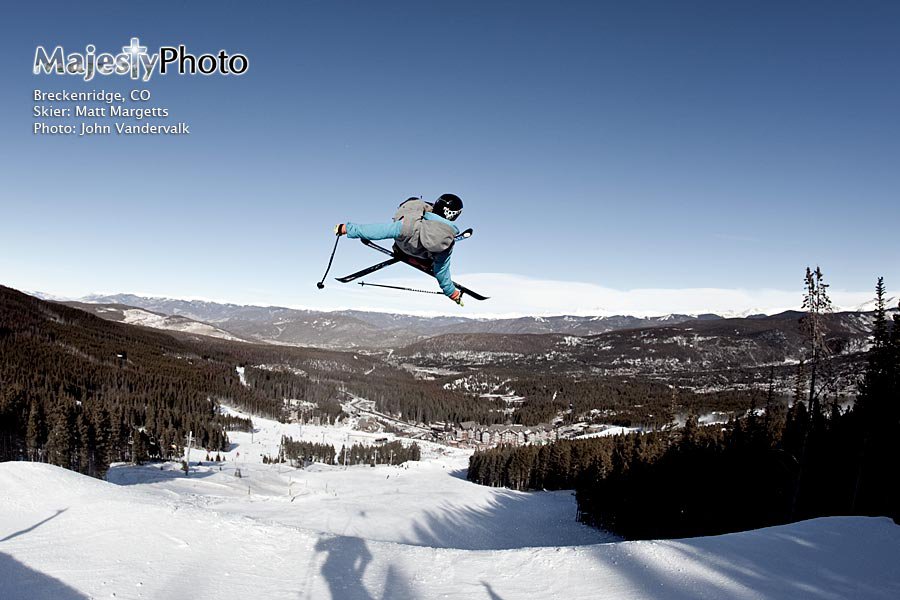 Large Marg- Back scratcher iron-cross. Look for this move in the finals!JV: I did, went all the way to the bottom of the landing! Camera took a little spill, but still works! We'll have to speed test next time! lol I'll see you out here next week and rest those legs!Marg: Sounds like a plan. Catch ya lata!Stay tuned to orage.com for continuous coverage of the Winter Dew Tour stop #1 in scenic Breckenridge Colorado. We'll be on site dishing out more photos, athlete interviews, and maybe even some technicolor video (with stereo!). For up to the minute ramblings from the chairlift in Breck follow us on Twitter.