YES! 33 hours from the moment I left Mt.Snow in West-Dover, Vermont, USA, I made it! I got back home to Norway. Late flights, de-icing problems, sleeping a lot, and no bed for 1,5 day. It was the longest trip of my life, but so worth it when I came out from the customs at Oslo Airport and saw Ida ! She had driven 2 hours to pick me up, thanks!
When I woke up this morning (by a phone-salesman at 10.30 am), I realized I was shitfaced-jetlaged. I had double-vision, and things were blury.. I don't think that is a good sign though. But I got to do the thing I had been looking foreward to. Relax with a nice cup of Norwegian coffee in my livingroom, enjoying the nice view from the window. It's good to be back!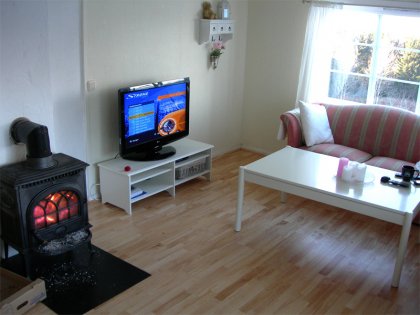 Fireplace and tv in the livingroom, cozyness.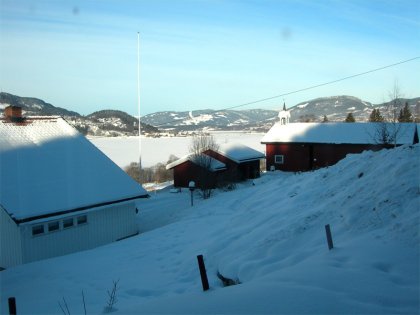 '
The view from the livingroom, a lot of snow too! Colorado were like November in Norway this season.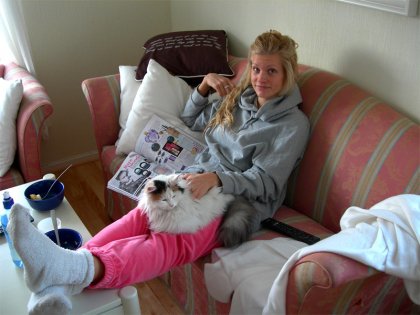 Tough to be away for so long when you are used to see this girl everyday. Well I couldn't be more stoked to be home!
Gotta clear this last cup of coffee before heading out to Hafjell again! I've heard they have the sickest railpark there now!