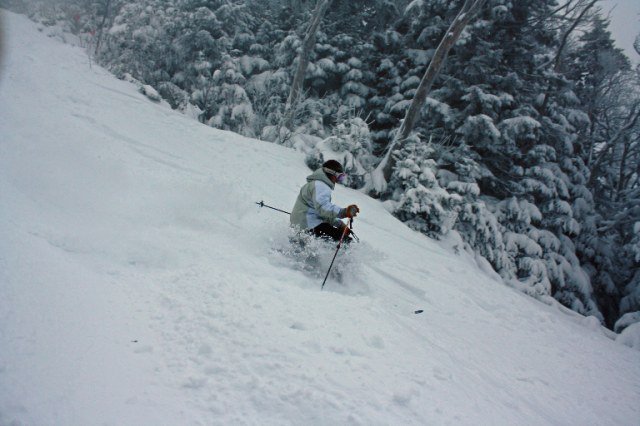 Photo Courtesy of Stowe Mountain Resort
We are halfway through the holiday week here in Stowe, Vermont and things are looking better than they did yesterday. During the Christmas holiday the mountain received 8-10 inches of new snow, however yesterday we saw some sleet/freezing rain. The warm-up is now over and it has been snowing off and on all day, in addition there is some light snow moving in for the weekend.
For all you city dwellers, you have two choices. One, stay in the city with the traffic, litter, and overpriced New Years Eve cocktails. Or two, head up to Stowe, VT – shred the mountain, stop by Skiershop, party for New Years in the snowy hills, and have way more fun than those who stayed at home. There is plenty to do in town this week, and even with a mediocre snowpack it beats staying around the city. For more info on happenings in Stowe check out Go Stowe.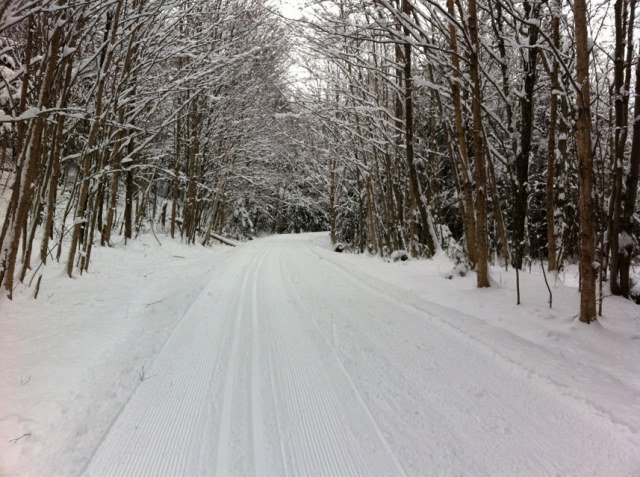 Peaceful trails or crowded streets... Photo Courtesy of Stowe Mountain Resort - Photo Taken 12/27