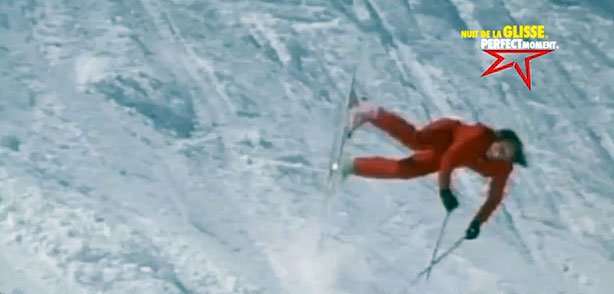 After the immense pleasure that we all got from episode 1 of History of Freeride, episode 2 is here to keep that pleasure going. We found out the history of the Hot Doggers and their ridiculous technique that was the basis for quite a lot of the freestyle tricks these days. Of course a lot of them were never going to have longevity but we should be thankful for that. So moving away from the Hot Doggers, we look towards 70′s Chamonix and the last 30 years of freeride sports. We see the beginning of the freeride movement in Chamonix where moustaches and impressive 70′s ski suites were all the rage.
Here's episode 2 of the History of Freeride thanks to Perfect Moment. This WILL make you want to grow an awful 70′s moustache so don't say I didn't warn you!
Thanks to Nuit de la Glisse's original Director, Dick Barrymore for the Footage.
More Ski Videos
Related posts:History of Freeride: Episode 1 – Hotdogging There's only so much you can learn about the history...
Salomon Freeski TV Episode 16: History of Freeskiing If you think Freeskiing is a new sport, think again....
Freeride World Tour: Chamonix The Freeride World Tour is one hell of an event...