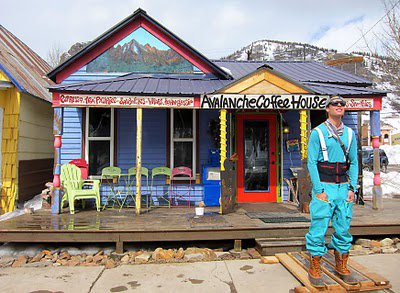 Greg, Tess, and I skinned up Kendall Mountain in Silverton yesterday. With most of the action from the contest gone, this place is pretty quiet. Skiing is about the only left to do. Above is Greg checking out our destination from town.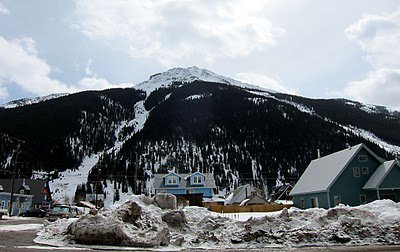 Kendall Mountain looks down on town.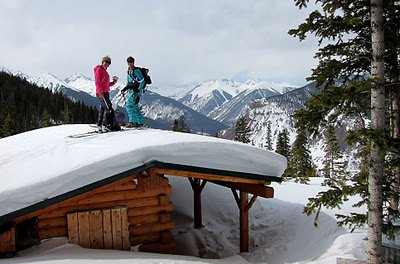 Tess and Greg on top of this nicely nestled cabin on our way up.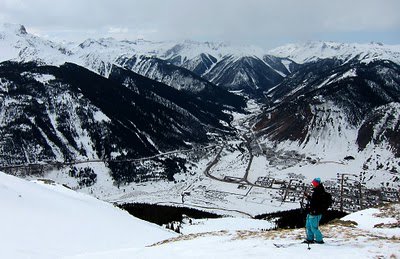 The snow was surprisingly good up top, but I could have passed on the trees below. If I were to describe the snow at the bottom in a couple of words it would be leg breaker snow.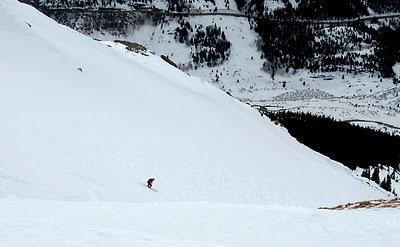 One way to get in shape quick is hiking at elevation. I can't sleep and eat enough here!