For nearly a month now, Montanans have been hiking in the peaks to reach little precious snow. They've gone to ice rinks to claim shavings, and have been practicing on backyard setups- even hauling rails to parks. That's all changed within the past weekend. For the past few years*, Great Divide has put on a preseason event called Pocket Park. A two day event, Pocket Park brought out skiers from all over the state and gave them a little more stoke for the upcoming season.
*With the exception of last year- which had lift service and runs open along with a park setup.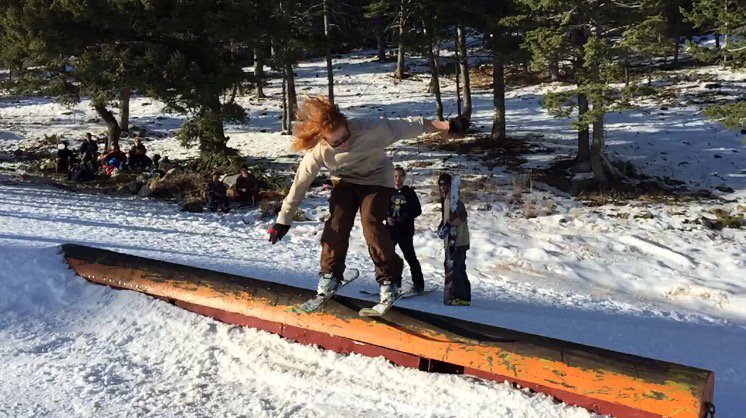 Kale Krieger on Sunday
Saturday Night skiing kicked the event off, with nine features for skiers to hit. There isn't frequent night skiing in Montana, so when the opportunity arises plenty of people show up. To access the three lines, GD took a page from the Midwest and was hike up only. A few backflips were seen, rodeos were thrown, skis were broken, and a great night was had.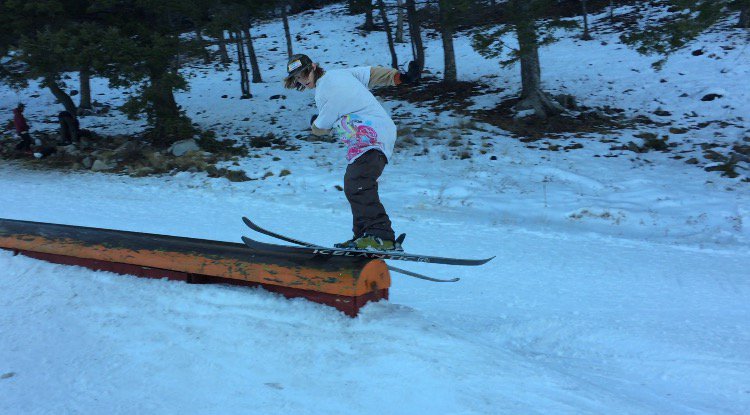 Zach Amero doing the only trick in the world on Sunday
Sunday was a four hour day session reminiscent of surfing the Mahalo Volcano. As temperatures increase, short sleeves emerged from under sweatshirts. Goggles and beanies were ditched for sunglasses and five panels. If you were up there, you either knew everyone, or did by the end of the day. Park skiing in Montana is a small family, with most people focusing on big mountain one tends to become familiar with the other riders in their area.
https://www.newschoolers.com/videos/watch/792816/Hang-Loose-GD
Dylan Orton on Sunday
For the first event of the season, Pocket Park killed it. After seeing everyone get new tricks so early on, this season is sure to be fire. Nothing beats hiking with your friends before the slopes are open.
Andreas Schroeder on Sunday