Last year's edition saw David Wise (USA) and Joffrey Pollet-Villard easily shoot above the hip and the 9m tall axe stomping trick after trick. The Suzuki Nine Knights 2016 sets out on a mission to build "The Perfect Hip" and bring along the best transition riders to hone in on innovating hip and transition riding. The new event location in Watles, South Tyrol, Italy will see various sessions running from the 29th of March, leading up to the Public Contest Day on Saturday the 2nd of April 2016.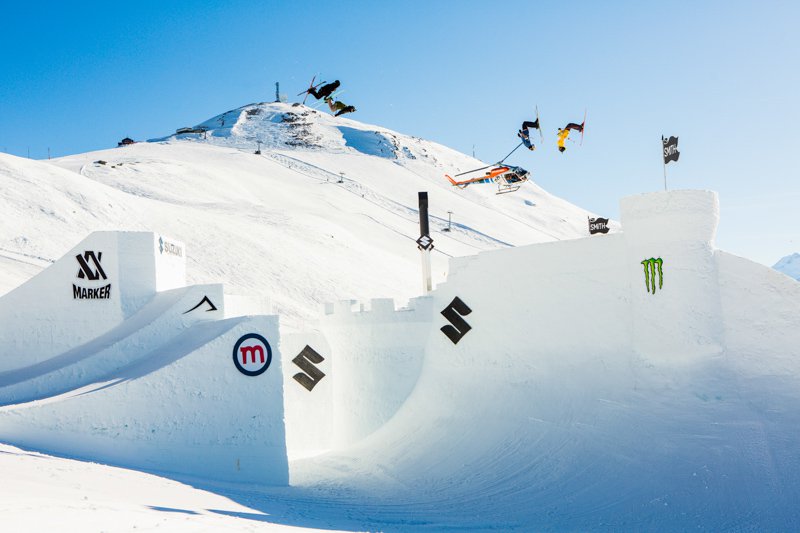 RIDERS 2016:
Alex Beaulieud-Marchand (CAN)
Jules Bonnaire (FRA)
Bene Mayr (GER)
Jon Olsson (SWE)
Joffrey Pollet-Villard (FRA)
Taylor Seaton (USA)
Christof Schenk (ITA)
David Wise (USA)
Jacob Wester (SWE)
World Height Record?
Rarely in the spotlight in past years, the focus is on the hip-feature. As always with the Suzuki Nine Knights, progression is on the horizon, with some serious potential for a world height record. The 2015 hip was limited by speed and for 2016 the 15m tall, 60m long hip will be shaped to perfection with a long run-in, setting the optimal conditions for air-time, though let's not forget, something as ambitious as breaking a world record requires every factor to be just right.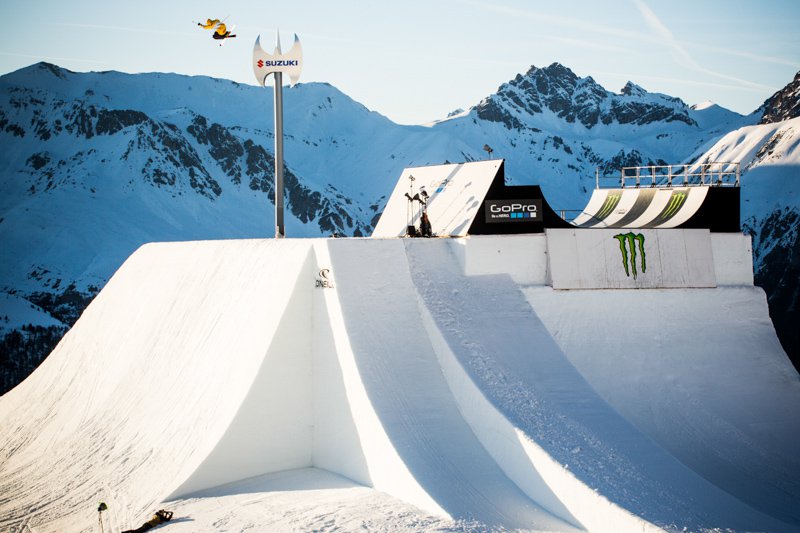 Andreas Håtveit (NOR) holds the existing height record of 11.27m. He stomped this insane airtime in 2006 whilst on a Poor Boyz shoot on June Mountain and was followed only moments later with equally impressive high from Jacob Wester (SWE) who will be on- site and eager for a do-over to engrave his name after the title. Frenchman, Joffrey Pollet- Villard will be one to watch out for, as he has got a taste for records claiming a world halfpipe hight record at 8.4m in 2015 with an alley oop flatspin 540. In addition, an eager troop of top riders will be representing including Jon Olsson (SWE), David Wise (USA) and Taylor Seaton (USA).
Join us for the Public Contest Day to see the guys push the boundaries of hip and transfer riding!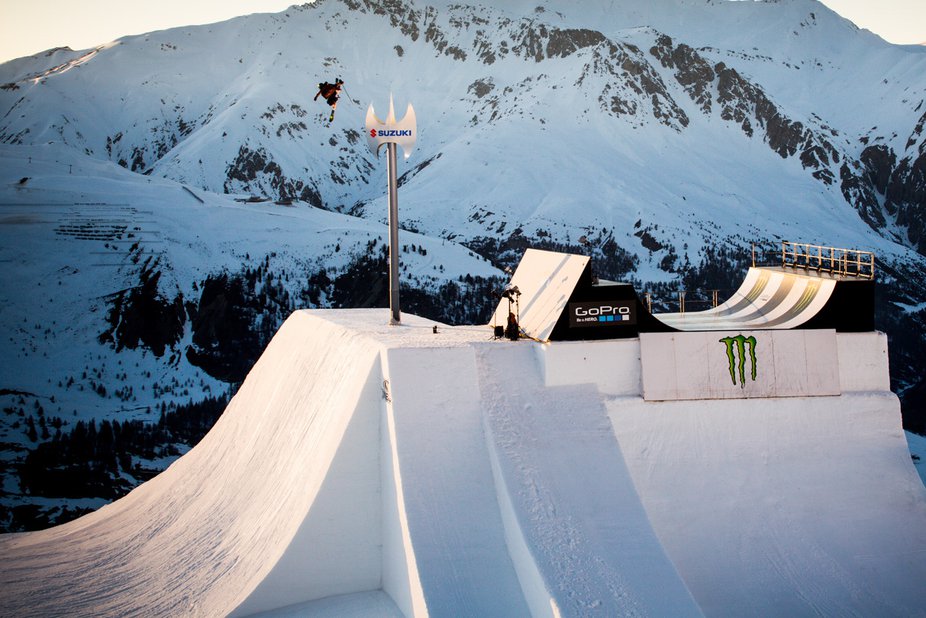 Joffrey Pollet Villard