I'm a huge Henrik fan, so it's always difficult to write impartially about his work. Everything Henrik touches seems to turn to gold – and that's not just competition runs. It's well established that he is one of the hardest working skiers in the game. I don't use that superlative lightly. The Regiment (2018) showed the world the unreal levels of commitment that Henrik has, alongside his obvious talent. As I said, I'm going to try and be impartial but let's get this straight from the outset, Salute is the real deal.
Salute is Henrik's latest project with Stept, filmed over the last two years, and it shows the result of his trademark dedication. The film centers itself around a variety of trips and the riders that accompanied Henrik on them. The list of skiers that throw down in this half-hour affair is phenomenal. Some personal favorites were Clayton Villa, for that kit check and street steeze, and Chris Logan for his bio 10 blunt over the road gap… psycho.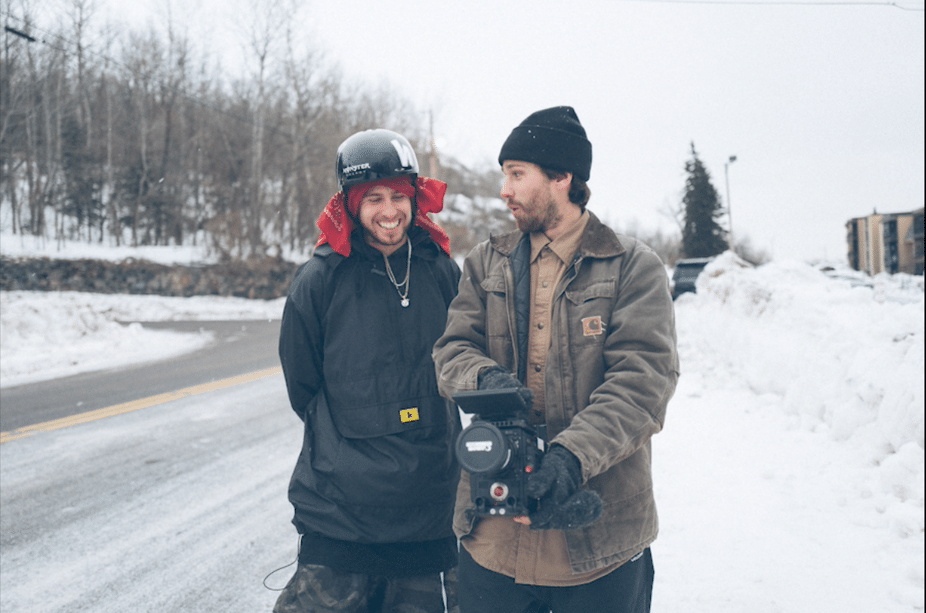 Workwear steeze coming to a hill near you!
The quality and versatility of the riders creates an epic backdrop to Harlaut's own work. I say backdrop because Henrik did not hold back for this one. He's been going so hard and showing no signs of slowing down – in fact, quite the opposite. He really is playing a different game to everyone else at this point. Words rarely do banger shots justice, but I will say that Harlaut can seemingly (blind) surface swap anything and his Chamonix ender will leave many jaws on the floor.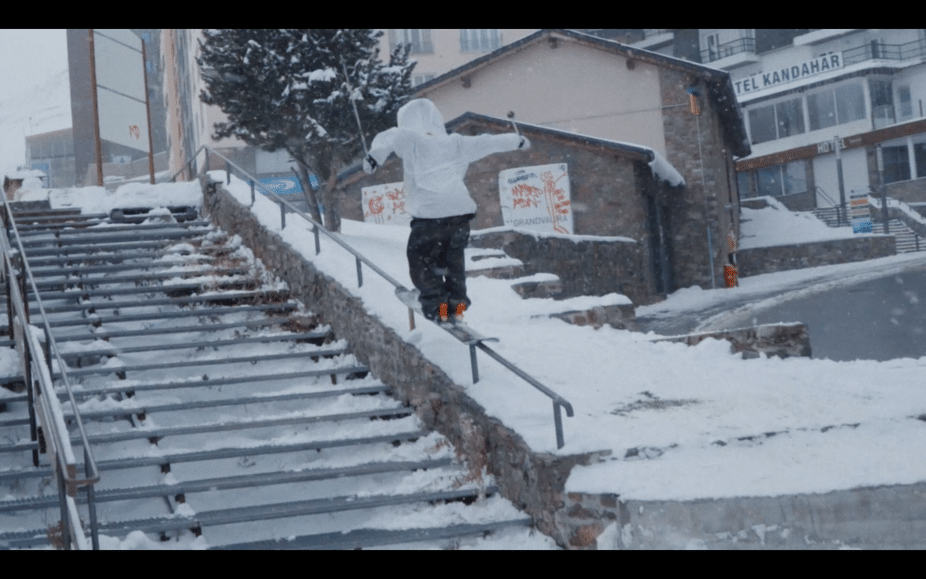 I mean it when I say, 'ANYTHING'
The overall vibe of the film is... Epic. There's a lot of intense music and long build ups. Many tricks are shown in slow-mo with multiple angles. None of these are bad things per say. It didn't bother me too much, I quite enjoyed the intense feeling throughout. However, for some, it might be a little too much.
That being said, I really liked the overall feel of the movie, it got me hyped. Like, really hyped. There are no wasted shots. Stept were clearly very selective, applying the age-old adage quality over quantity to the cutting room. I think this film could have been twice as long and still not felt like there was too much B-Roll. One of the things that best highlights how well the film is put together, is how many of the "little things" just clicked. I kept catching myself noticing some small detail in the filming that really stood out. I like noticing little bits of genius behind the lens and there's a good few of these in there.
I think all the segments were very well put together and stylistically well balanced. The Chamonix segment had an excellent vibe to it, the music choice was spot on. It had that magical balance of getting me super hyped to shred but feeling nostalgic too. Whereas the competition flashbacks were all hype and steeze with a little animation thrown in. Henrik is shown to be forever humble through his GOAT status, something that we all love about him.
There were a couple of shots from Andorra that seemed a little haphazardly thrown in. I think everyone, including Henrik, would have liked this mini-section to have been longer. I think they were shot sometime this year, Noah Albaladejo is masked up. And as is the way of these things, there are some shots we've already seen thanks to X Games Real Ski. But those are the only little 'negatives' you could throw in there. The sunset shoot to close out the film had me reminiscing of old MSP films as well; oh and we need to talk about the axis on the dub 9!
The best transition of the lot has to be before the Jackson Hole section. I call this one: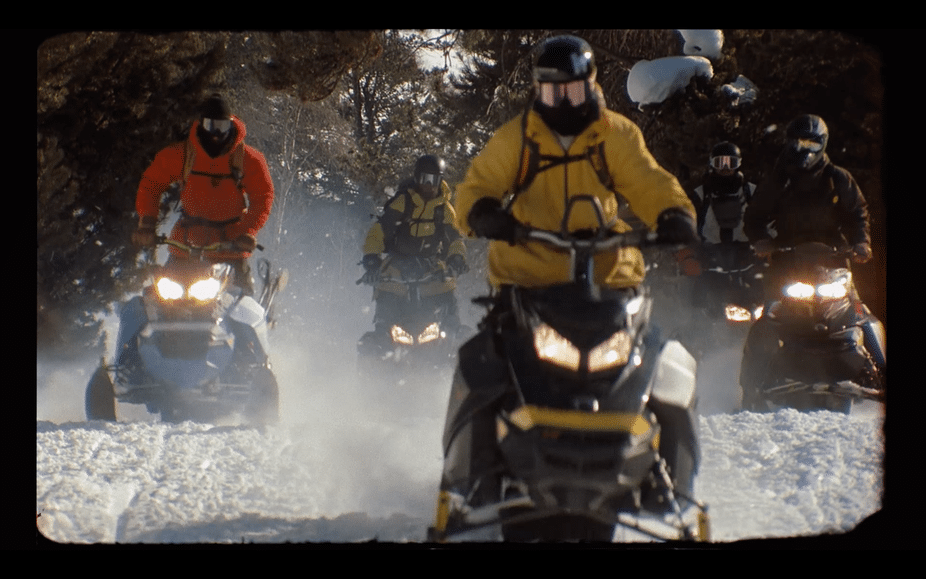 "The Five Sledmen of the Sendpocalypse"
As stated above, the cast list for this film is phenomenal. Everyone throws down hard and the spot selection from the streets to the backcountry is super creative. I don't have many bad things to say about this film. It's well balanced, shot, and edited with an excellent cast... and the best skier in the game right now showing them all up. The only thing missing is some super techy/steep lines and some proper backcountry pillow lines from Henrik, that might be the one thing he hasn't mastered... yet.
This film was set to be huge and it truly is. I said I would struggle to be impartial and I did. I loved this one.
_
The film released on all good VOD platforms on Tuesday 10th November. Make sure to tune in to the live interview with the crew tomorrow (Monday, November 9th) at 2pm Eastern because we have a very special surprise for those who do...