Cover photo: @stoudg420
So there's been some debate recently about who the best park skier in the game is & after watching his Instabanger with SLVSH, I think it's safe to say Henrik Harlaut takes the top spot with ease.
https://www.facebook.com/ns.newschoolers/videos/10154135703789103/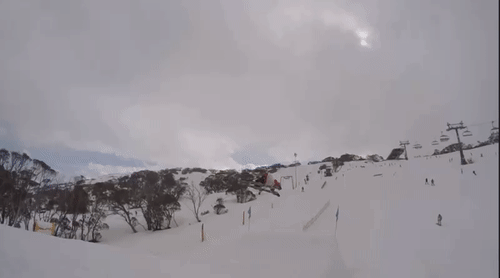 As many of you know, Henrik has been on top of the world the past 8 years or so; 7 podiums at X-Games, first ever nosebutter triple cork 1620, one of the most gangster runs at the Olympics in Sochi, breaking the skiing internet with his parts in B&E movies, mind numbing Real Street segments, and other countless achievements. His forays into the backcountry have yielded some gnarly shots and all with that signature EDollo flare.
https://www.facebook.com/ns.newschoolers/videos/10154215111909103/With the 2018 Olympics looming, I'm expecting Dollo to have another mainstream explosion similar to his 2014 coup d'etat of the internet after imitating the late, great ODB with the "Wu-Tang is for the children!" callout on global TV.
The crazy thing is, he just turned 26 and is only getting better. Having been in the game so long and blowing up when he was so young, most couldn't get to the top and stay there for this long. As I digress, Henrik Harlaut is my pick for the best park skier in the world and it's obvious as to why that is. Who would you choose?