fter losing my keys in my pocket, Matt Walker and I found an alternative ride to the airport, missing our schedualed check-in time by two minutes. Gladly, we were dealing with someone who had woken up on the right side of the bed that morning and they kindly let us pass the check-in point with our boarding passes and our gel deoderants. After an hour layover in Minneapolis, we boarded a new plane and were on our way to Deluth, Minnesota.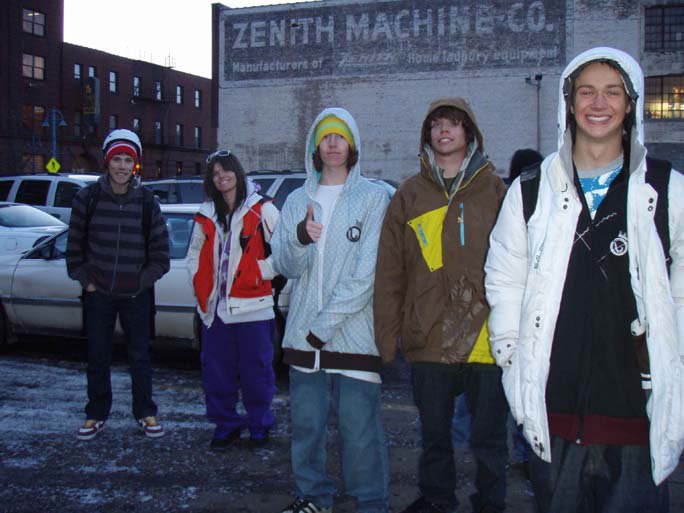 Upon arrival we were suddenly welcomed by the cold, Deluth breeze. The landscape; barren, the trees; naked, the month; bowl cut march. On this epic voyage to Deluth was Salomon Team manager; Jenny Naftulin, Jenny's Boss; Paul Guimond, and Salomon team riders, Simon Dumont, Michael Clarke, Carrie Herman, Seth Warner, Cody Ling, Matt Walker, Tommy Ellingson, John Symms, Mike Douglas, and myself, Andrew Hathaway. Once we got to our hotel, Symms was on a mission to get himself a professionally done haircut in order to fufill the month-long holiday, bowl cut march. Sadly, the closest barber shop was closed, and it was far too cold to walk to an alternative hair salon, so the bowl cut had to wait.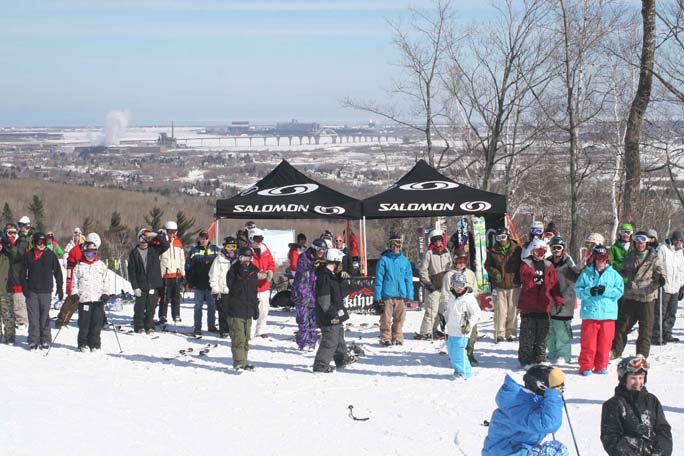 The following day, we woke up bright and early to set up the Jib Academy tents and speakers for the camp/competition. Because of the bitter coldness, the tents decided to freeze shut so we were literally chillen with one borrowed tent at 7:00 am in Deluth, Minnesota with nothing to do but listen to straight techno, baby. As time wore on, the temps steadily climbed into the thirties and the kids started pouring into the halfpipe watching area to register for the camp. When everyone was split into groups with ill names like the minnesota meese mafia, we all split up and started the session. Everyone was shredding to their hearts content, even ten year olds were throwing spins one year less than age. After everyone had an epic session on the jumps, all the groups went to the halfpipe watching area and voted for who they thought deserved to make it from their group to the final round where they had an hour long slopestyle jam on their smooth triple line. After the voting, we all headed up to chow down on some pizza. While we ate pizza, the votes were being tallied. After lunch, results were posted, and the session began. After the hour of session, everyone voted for who they thought deserved to win the free trip to Mammoth, and this year, it was a tie between two kids; Willy and Will. One was ten years old, the other one was sixteen, and they both shredded hard.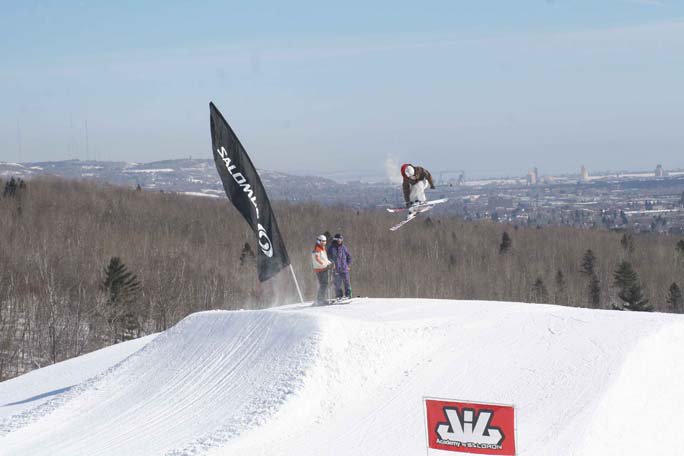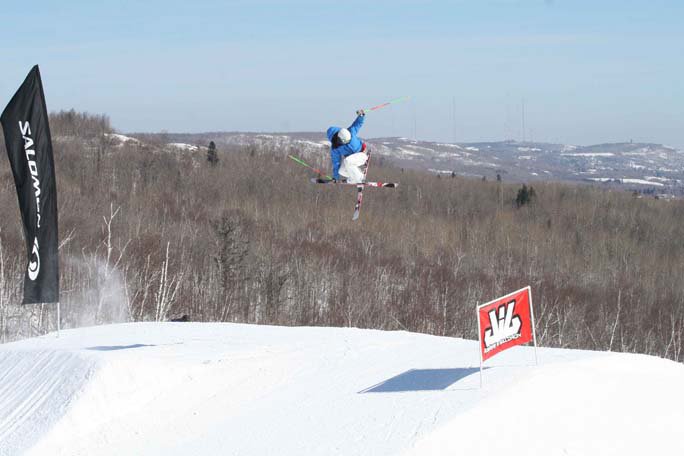 After a long day of shred, we went to grandma's and had an 80's party/limbo contest. After a great repeat showing of pizza, we had a great game of 80's limbo. In the end, Cody Ling won the Limbo contest with a spectacular showing, but he didn't win that ipod nano easily, with competitors nipping at his heels ever step of the way.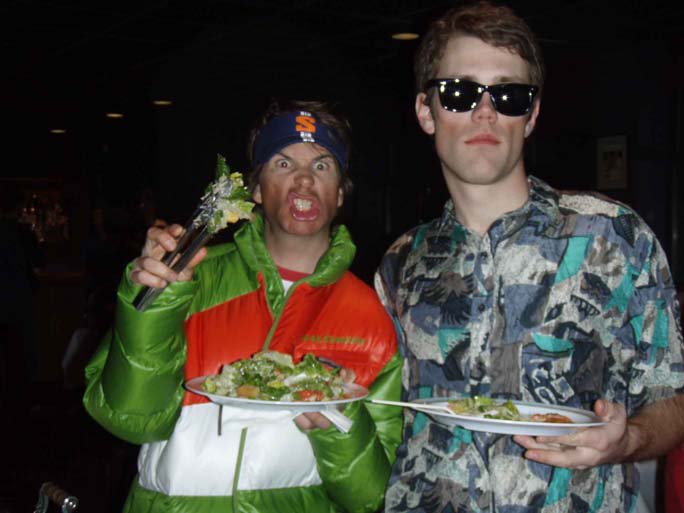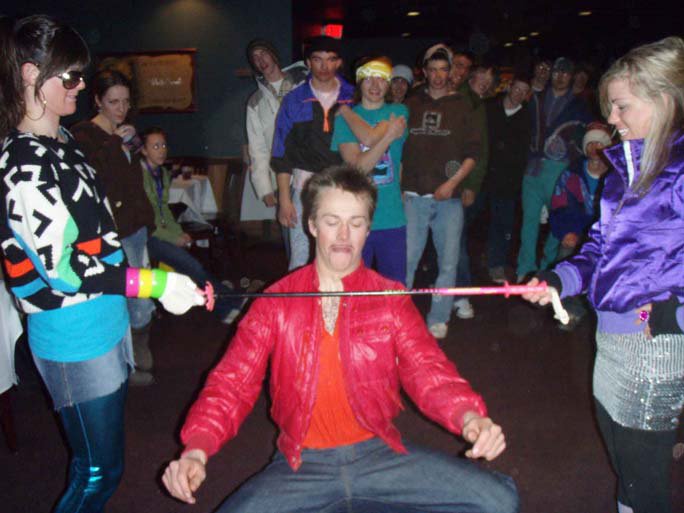 After a long 80's music dance sesh, we we're about ready to call it a night. Quite an epic time in Deluth, Minnesota.