Tis the season to be Jolly! - is on most peoples minds this week while getting those last minute presents an sending cards to those who they left off the first list. At The Faction Collective we need to take a minute to look back on how good the winter has been so far. New skis, a new website, and new ideas. Snow in the Alps and new team riders in France and Switzerland. Photographer Pierre Augier, who pops up consistently in France's Skieur magazine and Skieur.com is skiing on the 08/09 Royale saying " I can't wait to drop a cliff in powder and land switch on these things!"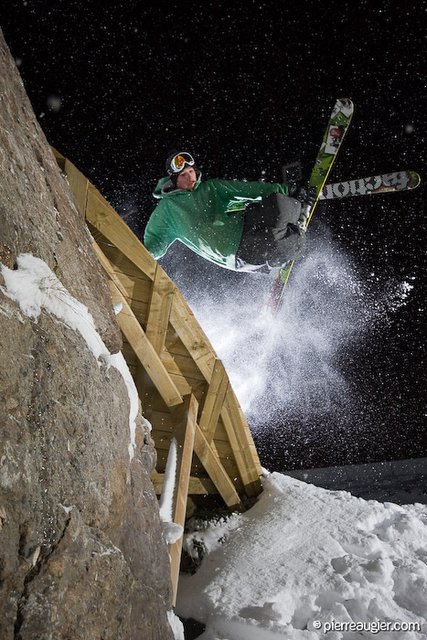 Pierre will have plenty of opportunity to try at least, travelling around the Alps following the boys to contests such as the SFR Slopestyle Tour where in its first edition in Val Thorens, French Pro rider Bastien Brouqueyre went a little too big for his britches! Check it out at:
http://www.skipass.com/news/31666-sfr-tour-slopestyle-val-thorens.html
Things started a bit slower on the other side of the pond with alot of anxious skiers not feeling bad about getting a little more into the partying than the snow. Luckily there were alot of great movies to check out and some things happening around town such as the the Faction - Glacier Shop party in Whistler with Rage Film's "Such is Life" showing on the big screen.
http://www.doglotion.com/faction-skis-winter-kick-off-party
This didn't stop the sledneck Faction team riders such as Mark Dvorak heading into the Oregon backcountry to see what they could find. Mark is passionate about BC kickers but the snow was just not there yet. No worries Mark in the Pacific Northwest you never have to wait too long and the big dumps are never to far between! Still life isn't too bad when you can head out on your gas guzzling machine and hit some terrain like this with Mt. Bachelor shining in the background.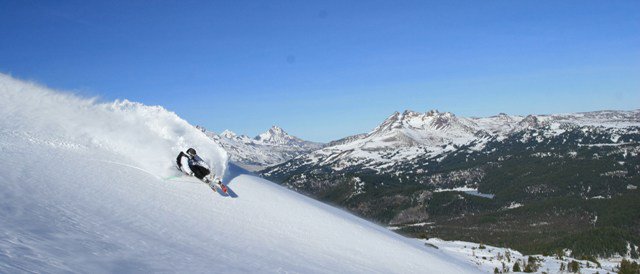 Strangely enough even in BC the snow was just starting to fall closer to the Holidays. Faction Am Team skier Alex Hall and his friends went out to make a film for a Nelson born online film contest saying "Now that the snow is falling we better go out and see what we can do with what we have!". The boys did alot with school yard rails and fences before one took the arm of a mate and he was broken for the season. Vote for their effort at:
http://www.superu.ca/contestant/669/43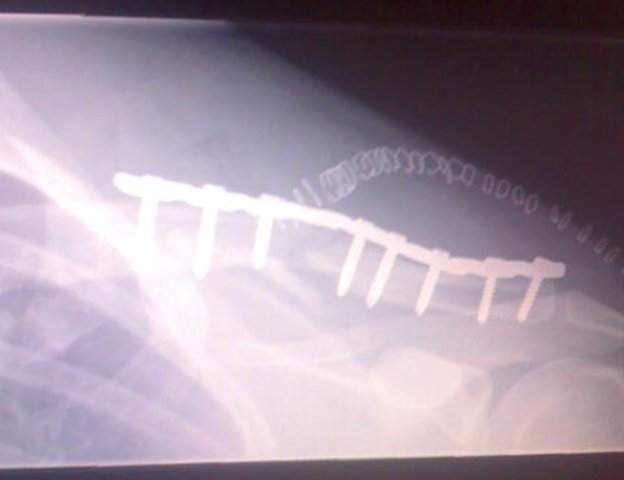 So have a great holiday; eat, drink and be merry! Those of us who have an additional need for snow will throw some great holiday skiing in there as well. The U.S is catching up to Canada and North America will certainly catch up to Europe. Go out, try something new like French team rider Cyril Reygnier who normally does BC freestyle and freeride kinda like this........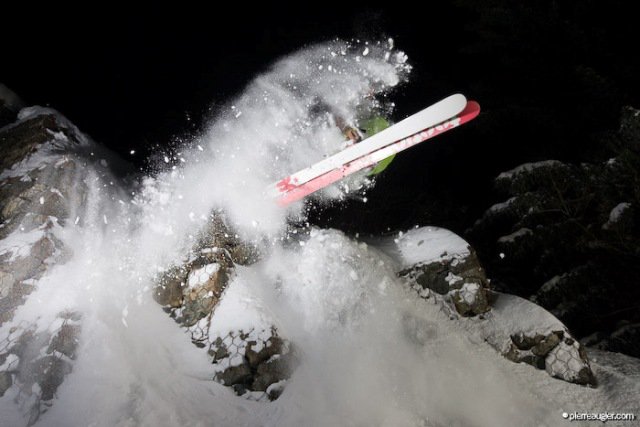 but changed it up at Pierre's command to go for a trick old schoolers have yet to figure out. Cyril says "This is the first rail I ever tried!". Not too bad Cyril for a first attempt!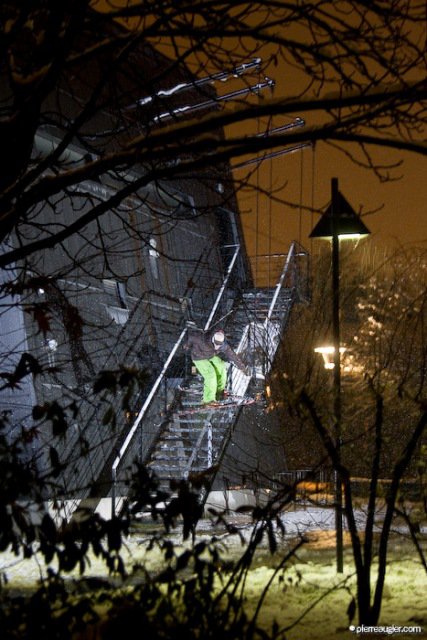 So wherever you are, enjoy all the holidays however you choose to celebrate and keep in touch with The Faction Collective for the rest of 2008 and see how we roll into 2009. There is lots left to do this winter and who really knows what will happen!