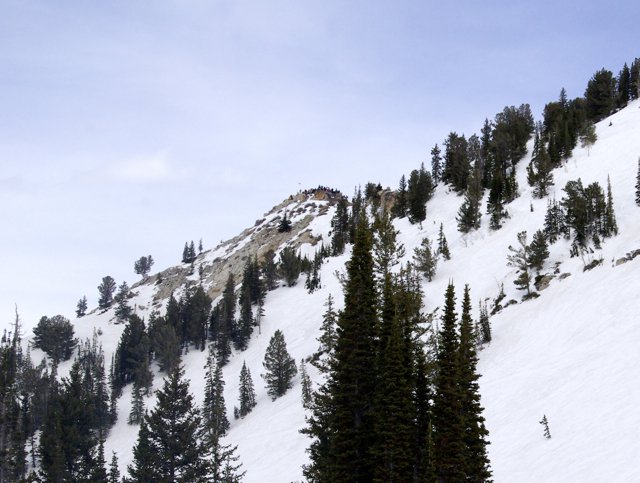 The party spot.
The Alta High Boy party is a sacred tradition amongst most Alta skiers and visitors. The party takes place the day before the mountain is closed. The idea of it is to hang out in Alta as long as possible to bid the mountain and friends a farewell. This is considered an advanced party for experts only because of its location. It takes place on a rocky sub peak at the end of the high traverse and ontop of some of Alta's finest expert runs.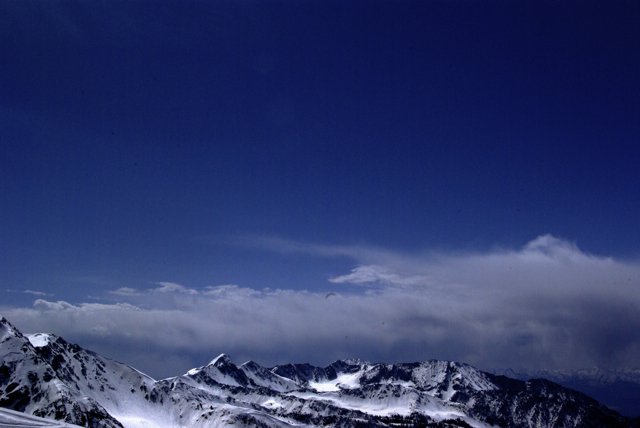 Storms Threatened
The day much like last years party was a beauty. Most of Alta's terrain was open even the hike to the summit of Mt Baldy. One should never get drunk and ski, but even 1 beer on the peak could get one buzzed. A pre-party was gathering on the summit starting around 2 until 330 when ski patrol rounded everyone up and sent them towards highboy. I skied down little chute on very firm conditions. Loaded my backpack and headed for the real party.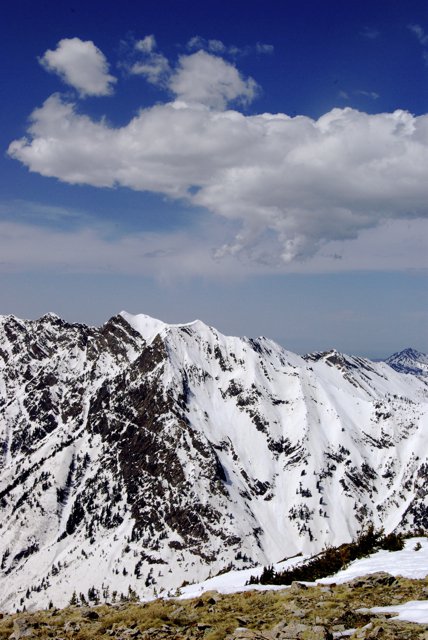 But Beauty Reigned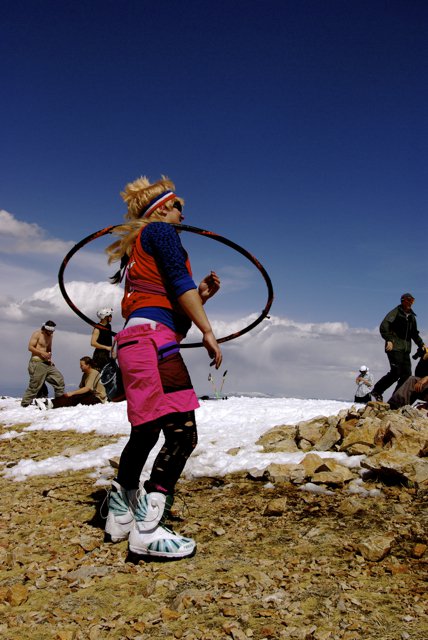 Mt. Baldy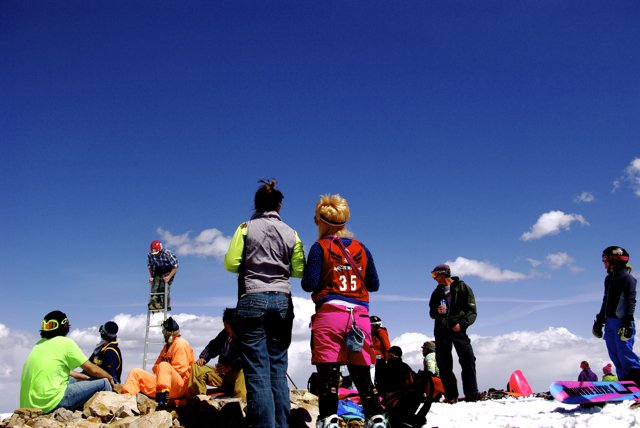 " WHO BROUGHT THE LADDER MAN?" Probably my Favorite Photo. Dude on a un-supported ladder to nowhere with intrigued onlookers. Top of Mt Baldy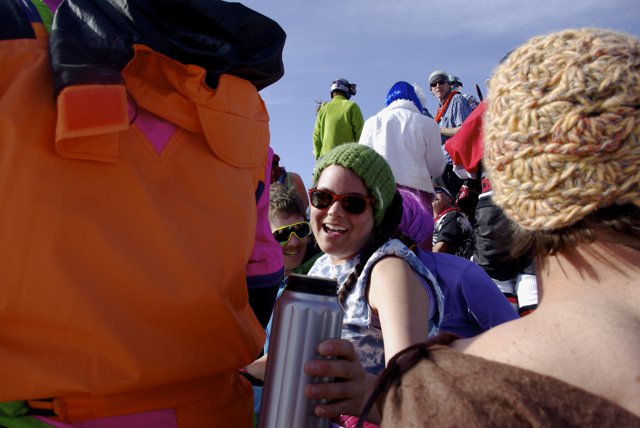 High Boy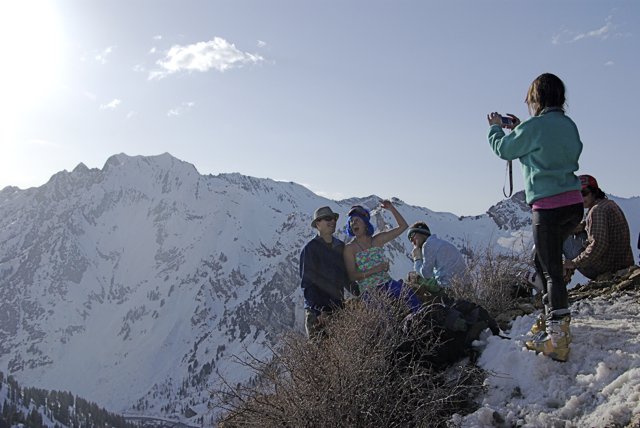 Yea right down there!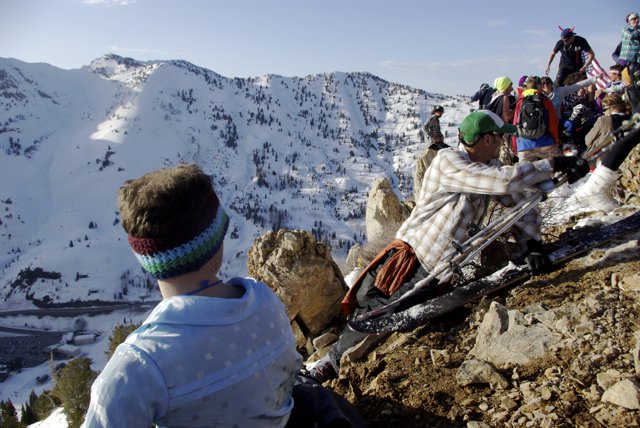 HEY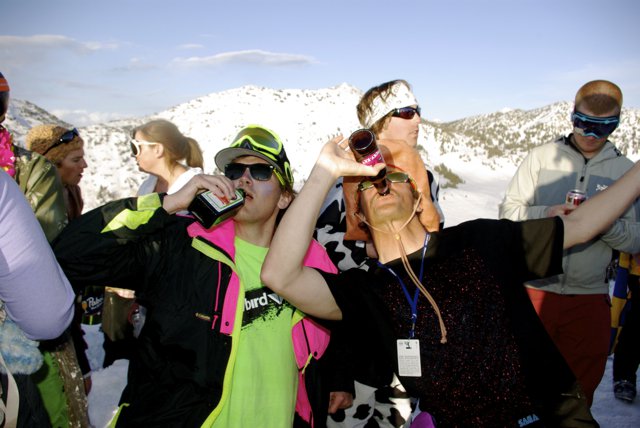 MAGIC HAT, LUCKY CAT & PAT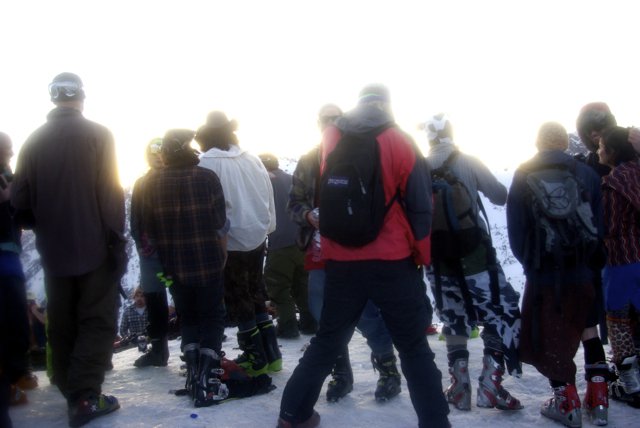 Best part of the party, is you ski.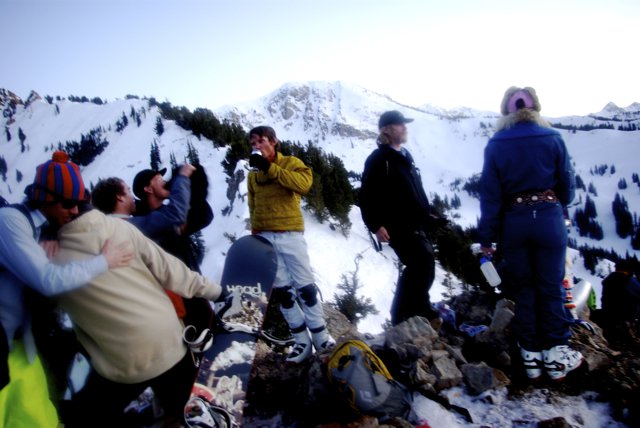 Mt Baldy glowing in the background as the sun sets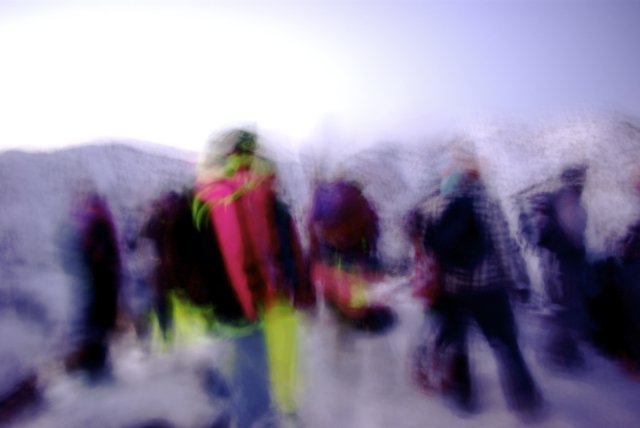 I decided to leave after sunset, obviously feeling the effects of the day. This photo is probably about as good as my real vision was. Luckily at this point High Boy (ski run) had iced over. Making the skiing tough for my condition this year.
The High Boy party is always bitter sweet. Its the end of something you know really well. But its a great gathering to relax with people most of whom you don't but all having a great time. It was even rougher this year because alot of my friends that help make high boy what it is were hurt, or decided to leave. Never less it was a great day for anyone in Alta.
P.S. Dont litter. Actually there were only 2 leaf bags of trash that i gathered on the top this year. I think Dan said there was alot more last year. I brought the heavy one down today , someone else get the other one.