Interview & photos by Rocky Maloney
The highly anticipated drop of 4bi9 Media's "Gunnie Season" trailer is finally upon us. This is only 4bi9's fourth feature length film, but you could consider them veterans in the game now. With a list of some of the top skiers in the world featured in their new film, it will be a must see. I recently sat down with the masterminds behind it all, AJ Dakoulas and Andrew Napier, and their assistant videographer/editor Kevin Steen for an interview about their season, and the making of Gunnie Season.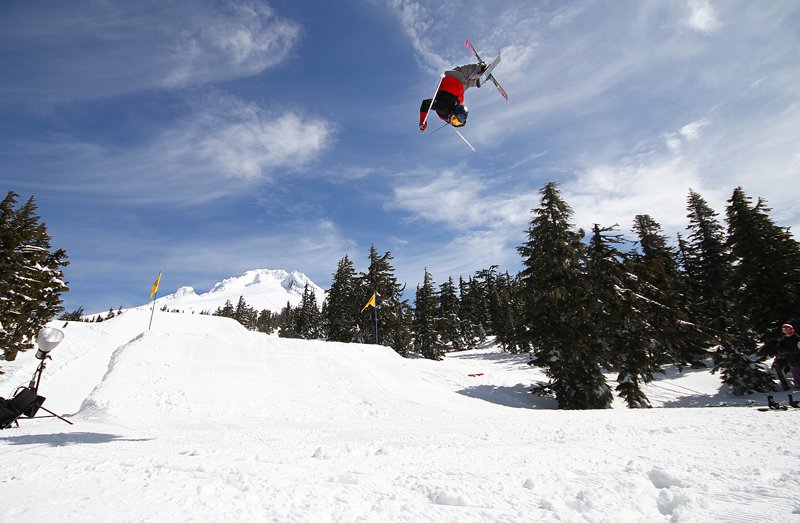 US Aerialist Team Member Dylan Ferguson stepped up his game this year. Check out his insane double flips.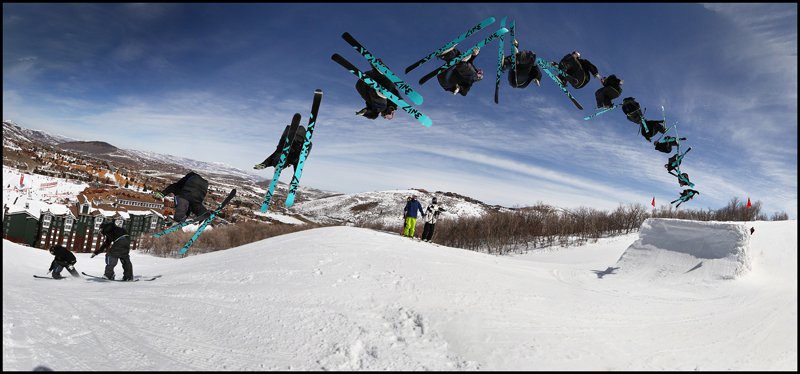 LJ Strenio getting down in Kings Crown Terrain Park @ PCMR.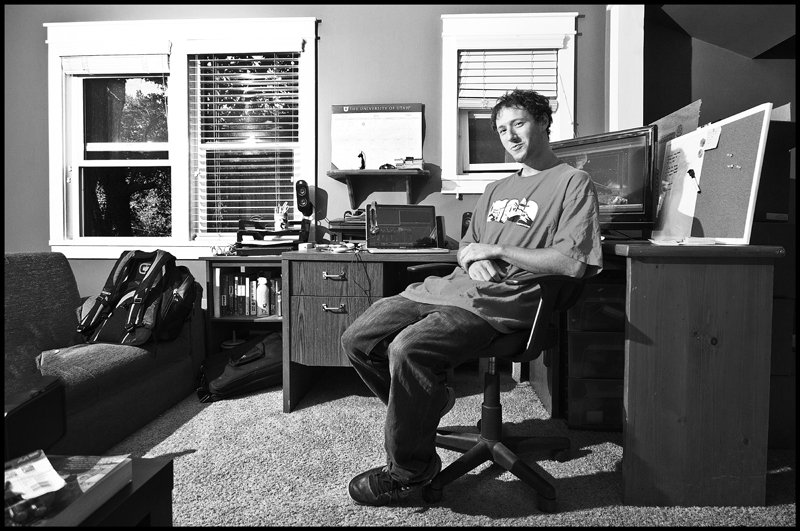 4bi9 Mastermind AJ Dakoulas
Hey AJ. How's it going?
It's going well Rocky. Just enjoying the summer here in Salt Lake City. Have been attending school here and there and working on putting together the new movie Gunnie Season.
How was your season of filming?
This past season went very well. All sorts of good times and a lot of time spent out in the mountains…can't complain. We had the opportunity to do quite a bit of traveling and explore all sorts of new areas, so it was definitely a good time. There were a few more additions to the crew on both the riding and filming side of things which we are excited about. It's great being able to work with new people and get some different ideas and perspectives on things.
Explain Gunnie Season.
Gunnie Season is all about getting out into the mountains/streets and spending some time with a bunch of friends while putting something together that we can look back on and be stoked on.
This being your third movie, what separates this from the others?
One main difference would probably be the layout of the movie this year. Over the past few years we have stuck to a pretty similar format so it seems like a good time to try to mix it up a little bit. Try to come up with something a little bit different and hopefully come up with something that gets people stoked to watch the movie as well as get out and ski. A lot of focus has been put on the actual production value and overall aesthetics of the movie….trying to capture everything in a unique way; whether that be through the use of different types of filming equipment or just a different perspective of the action. With all of the riders going out and pushing the sport every day it only makes sense to put just as much effort into the filmmaking side of things. There was quite a bit of emphasis put upon producing images that not only do the skiing justice but visually complement it as well.
What was your favorite place to shoot?
I guess it is kind of hard to pick one place we shot at this year that really stands out…they all have their unique characteristics which make them appealing. I guess I would have to say visiting Sweden this year was a great experience. Having not been to Europe before it was awesome to be able to experience a different culture all while doing something I enjoy. Having a few people from our crew also heading out there was great as well...it definitely added to the trip. It's also great spending time here in Utah. Within a 30 minute drive you can find great backcountry, a world-class park, and a plentiful amount of handrails. It's also nice having a good idea of the area and what there is out there. Sometimes when you roll up to a completely new location it's hard to see everything it has to offer. If you spend a good bit of time somewhere you can take in the surroundings a little more thoroughly and come up with some ideas that might not present themselves at first glance. And being able to head back to your own house after a day of shooting is also a pretty nice perk.
What does next year have in store for the 4biCrew?
Well we are definitely planning on putting together another movie. As of now there aren't any solid details or anything set in stone but getting out and traveling to some new areas is one of our main priorities…exploring some new locations and maybe tapping into some areas that haven't necessarily been over run by the ski and snowboard scene, although that is not always easy. And of course trying to keep it fresh on the filming side of things. It's always important to keep trying to come up with new angles, styles, ways to shoot, ways of putting the movie together, etc. and we definitely want to make sure as much thought is put into this as possible. There is no reason to keep the filmmaking aspect from progressing just as quickly as the skiing does.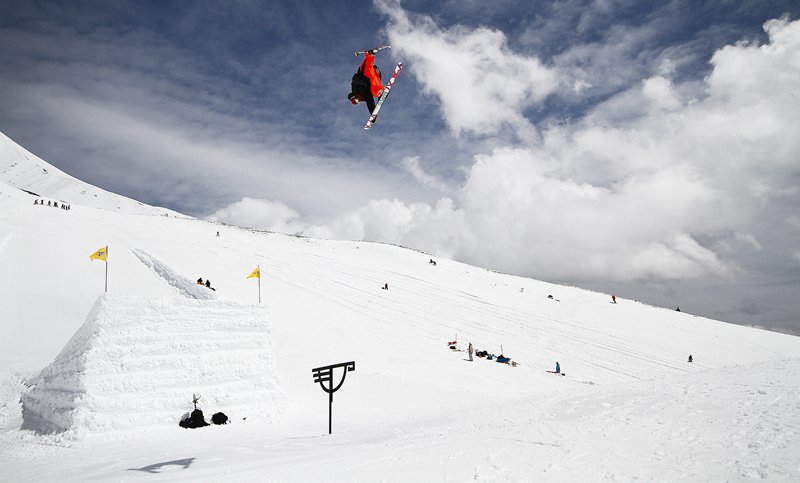 Steve enjoying his time at West Coast Session. Heal up quick buddy!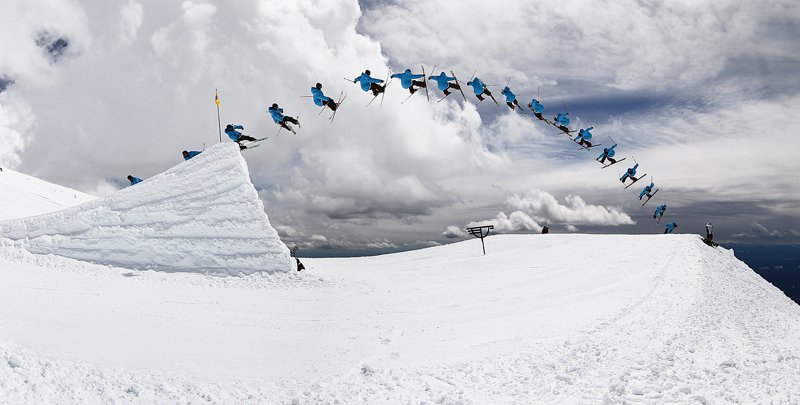 Tim McChesney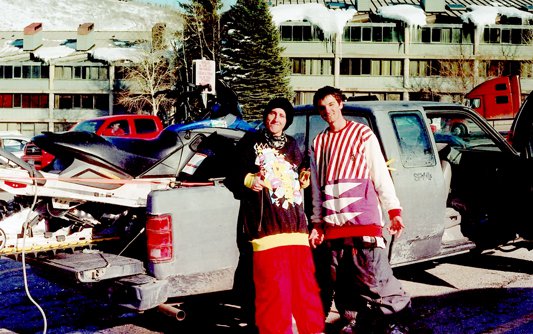 Tom Wallisch and filmer Andrew Napier get ready for a day of shredding and filming.
Andrew, give me a little bio on yourself.
My name is Andrew Napier. I am 22 years old, and I split my time living in Vancouver, Salt Lake City and Vermont. Besides skiing and filming I like skateboarding, photography, traveling and talking to animals.
How was your season of shooting?
This season of shooting was sick. The best yet by far. Everyone stepped up their game and hit some pretty crazy features! Unfortunately I was in school for the majority of the winter, so I missed out on a lot of the trips. But now at least I've got all my winter courses out of the way so I'm stoked on that. Working with Kevin was also amazing, he's an incredibly talented filmmaker. Working with him and AJ together is pretty much perfect.
Talk about your role in Gunnie Season.
My roles for Gunnie Season involved skiing, filming, editing, making coffee, finding sponsors and watching Bryan Wyble eat cream cheese. I am also working on a new Park City bonus for the extras section of the DVD.
What's your favorite location to shoot, and why?
My favorite location to shoot at is definitely New Zealand. The scenery surrounding the mountains is incredible, and it feels really cool to be skiing and doing what you love to do so far away from home. I also really enjoy shooting in BC and the PNW when the weather isn't crappy. West Coast Session is also a super fun event to shoot at...so many friends and everyone is skiing really hard and always reaching those new levels.
What does next year hold for you?
Next season we've got some big plans for 4bi9. I don't want to give too much away yet, but we've got numerous new trips in the making, new ideas, and a couple new collaborations we are really stoked on. Also Tom and I are planning something special for this winter. More info coming soon...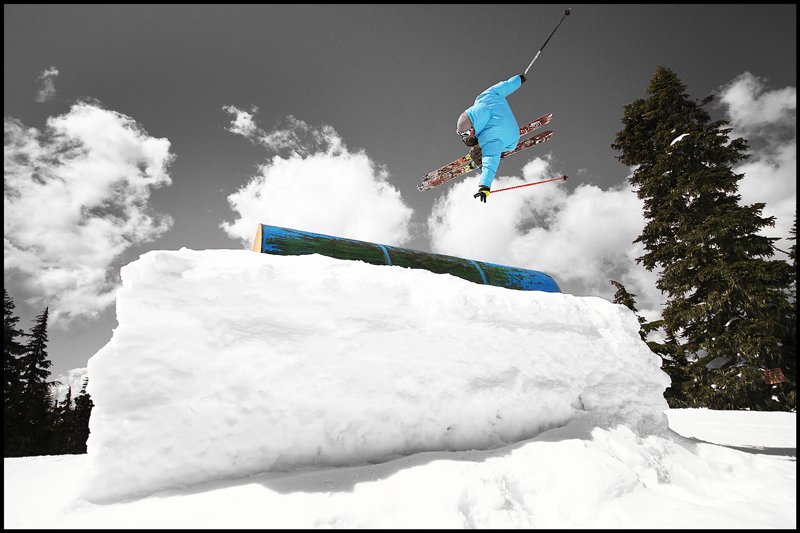 Kyler Cooley still shows the young guns how it's done.
Ryan Wyble and Nicky Keefer hanging out at Windells lane Session 4.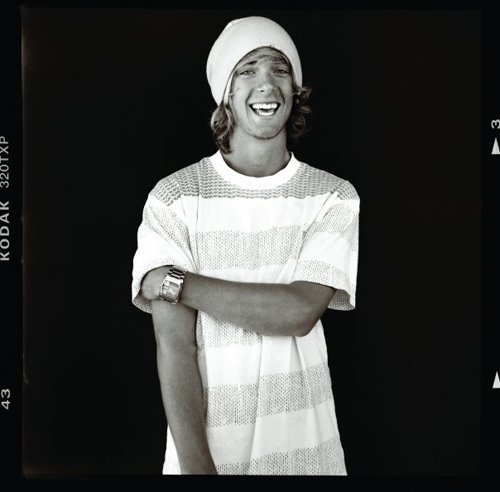 Kevin Steen. Photo: Ryan P
Hows it going Mr. Steen?
It's going quite well Rocky, just spending some time at home in Michigan getting ready to head back to SLC next week.
It's was quite the year for you. Give us the low down on what happened in your life this past year.
This year was pretty wild. I was able to take the fall semester off school off to spend some time on Maui filming some surfing and kiteboarding. I returned to Salt Lake around the end of October and asked AJ if I could help out with this year's 4bi9 flick, and so the season of filming began. I started up back at school and cut together a piece to enter in the Action Sports division of NFFTY, and then we headed to JOSS and got trapped by the volcano. I finished up school before heading to Seattle for the premiere of "Sound & Light" at NFFTY, and then packed my bags to head to Africa for three months to work on a documentary. We survived Africa and now I'm back around home for a week or so.
How did it feel to be out at JOSS and return to win the NFFTY (National Film Festival for Talented Youth)?
It felt really great, I had an awesome time at JOSS working with Duncan Lake and the rest of Team NS and it was a unique opportunity to network and meet lots of other freeski filmmakers. Then returning home and traveling to NFFTY I met lots of filmmakers that focus on more narrative and documentary films. It was a month of total immersion in filmmaking and I think it really helped me grow as a filmmaker. I was of course stoked when they announced that "Sound & Light" was voted the Best Action Sports Film, and I was proud to show a different community what freeskiing has become.
How did you enjoy helping with Gunnie Season?
Working with AJ and the rest of the 4bi9 crew was awesome. Everyone pulled together and did what needed to be done to get the shot. AJ and I would work together with two angles shooting most features so it allowed us to experiment and capture some pretty unique footage.
What was your favorite location to shoot?
I would have to say it was the day I spent shooting the Hip of Love with Collin Collins and Witt Foster. It was the biggest jump I had ever filmed and it gave me an opportunity to try some different camera movement which resulted in my favorite shots of the year.
What's in store for you and your filming next year?
I am definitely going to work with AJ and Napes again this year while I'm around SLC, although I may spend a few months interning at a production company this fall producing commercials, music videos and shorts as well. Either way I'll be back at school and ready to shoot skiing by the time winter rolls around.
Tyler Barnes...so steezy.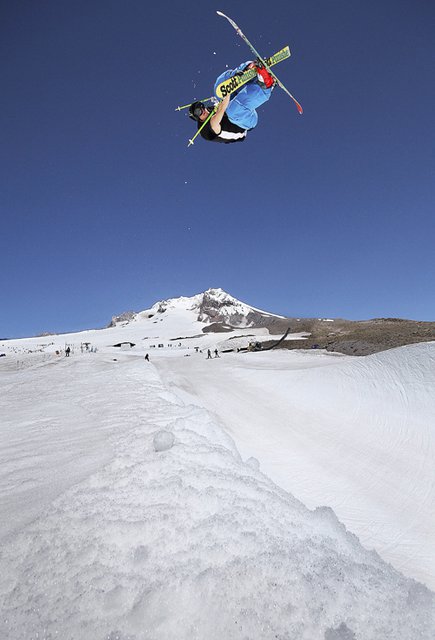 Tom training in the Windells pipe.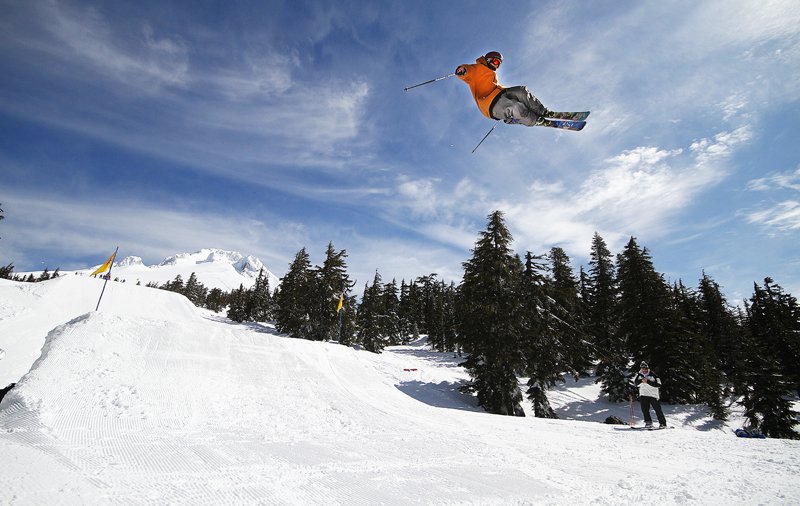 Jeff Kiesel, master of the blunt.
Riders featured in "Gunnie Season"include...
Tyler Barnes
Jeff Kiesel
Tom Wallisch
Dave Euler
Rich Fahey
Steve Stepp
Tim Maney
Andrew Holson
Dale Talkington
Nicky Keefer
Henrik Harlaut
Oscar Harlaut
Tim McChesney
John Ware
Kyler Cooley
Dylan Natale
Witt Foster
Collin Collins
LJ Strenio
John Kutcher
Dylan Ferguson
Brady Perron
Ryan Wyble
...and friends
4BI9 Media - Gunnie Season from 4BI9 Media on Vimeo.