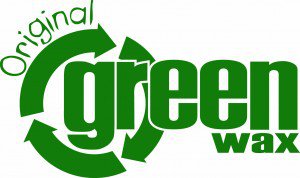 Words: Erme Catino
The smell of ski wax is always a welcoming scent in the winter, waxing up the boards for the next storm cycle triggers one of those Pavlovian responses?pow is coming!
Though while skiing and being in the outdoors is a natural experience, in reality ski wax is quite the opposite. Enter Green Wax, a 100% petroleum and PFC free ski wax that is sustainable, made in the USA, and actually offers top level performance.
Green Wax is all natural and differs from other waxes since most waxes contain PFC?s (perflurocarbons), which when released into the natural world tend to hang out for 50,000 years. In addition PFC?s produce derivatives called PFOA (perflurooctanic acid?say that 5 times) which have been scientifically linked to low birth weight in humans and animals, liver damage, and cancer?a startling fact! Want more info – check out this study in Chemical & Engineering News.
Green Wax is produced in small batches to ensure quality and consistency, and their blend of non-toxic & biodegradable mix ensures maximum glide and adhesion. It is applied just like normal hot iron wax, and since Green Wax uses a TRUE Universal Formula you won?t be changing waxes with varying temperatures.
Here at Skiershop we have converted to using only Green Wax and you should too.