Golden Crown OFR 2010
This weekend was the 5th edition of the Golden Crown OFR. This slopestyle competition took place at Mont-Orford in Eastern-Townships. This was a two days event; Saturday march 6th was the snowboard competition and Sunday March 7th for Freeskiing.
 
All day long Saturday we had the opportunity to see some of the best snowboarder in Québec such as Simon Read. Winners of the slope-style competition in snowboard are: Steve Sauvé, David Jacques & René Caza.
 
Sunday was also a big day for the OFR organization. Wake-up call was at 6 O'clock to be ready at 7 on the hill. Mr. Sunshine was still waiting for us at Mont-Orford. The riders came one by one for the registration and went right away for practice runs. 53 skiers showed up for the Golden Crown. Around 11 O'clock was riders meeting, the judges where ready to go; JF Cuson, Phil Lavallé and Nick from D-Structure. Fred Simard and Team OFR are working hard will Phil Bélan and JF to get the skiers the opportunity to accumulate AFP points from the Golden Crown.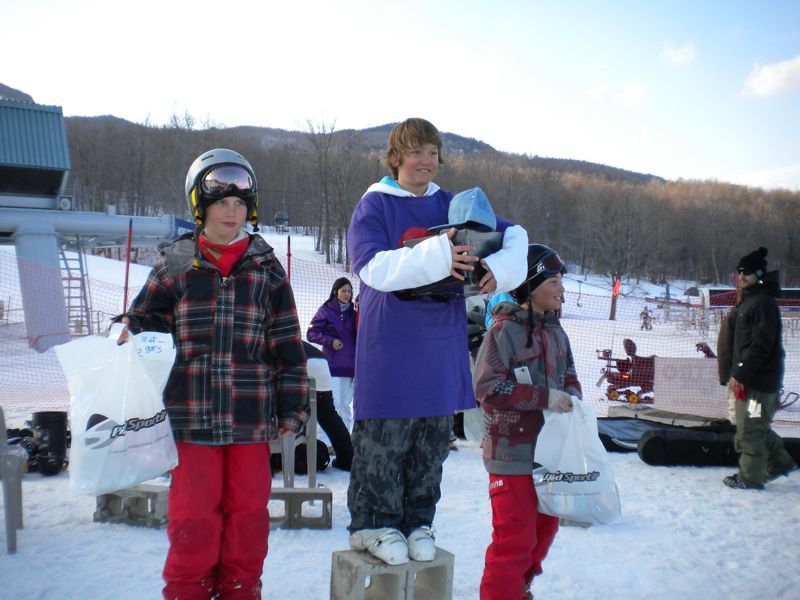 The best run of two in qualification settled the paste of the event. Two jumps and three rails were set for the riders. I saw a lot of cork 7' and switch 9' in the junior competition. The older boys impressed a lot with flat-spins, under-flips, mistys and more. But the real challenge was on the second and bigger jumps where all the kings threw switch 1080 and rodeos.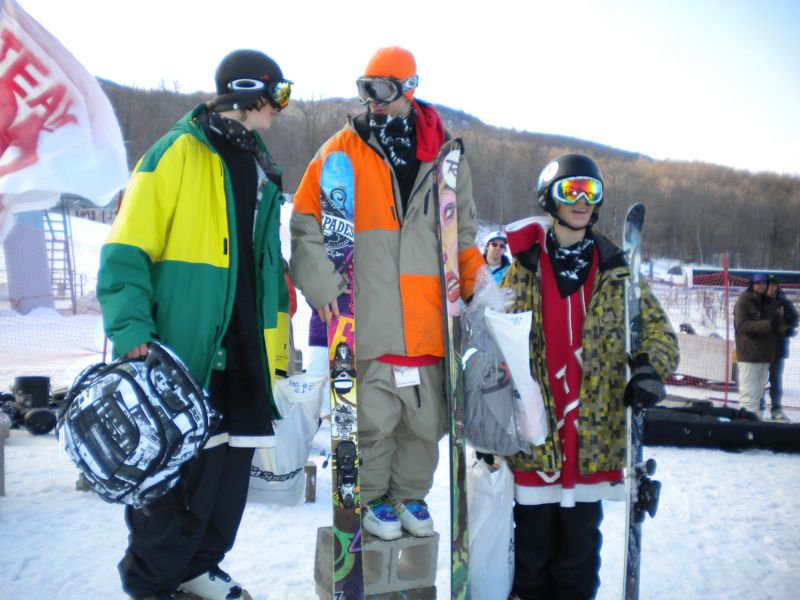 We picked up 20 of the 50 skiers for the finals. The game was tough! Even with a perfect run you weren't assured of a place on the podium. The king of the day is Ben Gendron who impressed the judge with a 9' double tail grab, a huge switch 1080° and a sick 50/50 to 270 switch up ended with a pretzel 270 on the flat down rail. Cusson was out of his mind and I couldn't believe it.
Podium for the best freeskiers : Ben Gendron, Seb Eaves (winner of the 2009 edition) and Alex Beaulieu Marchand. Ben went back home with a brand new pair of Rossignol skis, a full Orage special edition ski suit and a lot of D-Structure gear. Props to all the skiers', boys and girls who participated.
 
All results on http://www.teamofr.com and photos on Facebook.
 
Thanks to all our sponsors: Coors Light, Orage, Rossignol, D-Structure, Pied Sportif, Illusion Sport, Newschoolers, Métro Plouffe, Langlois, CKOI 104.5 and Mont-Orford.