In perfect timing for the end of the ski season in most places outside Whistler, Gnarshmallow has finally dropped for iOS and Android devices. Helping Adam test and tweak the game over the last month has been super fun. Nothing like coming down from a day on Whistler Blackcomb and then "just have a quick sesh on Gnarshmallow" in the driveway before I go inside, turning into a solid 45 minutes. The amazing addictiveness of the game is the same as ever with a bunch of small tweaks that make the game even better. The Camp of Champions level isn't done yet, but the freeskiing part is off the hook.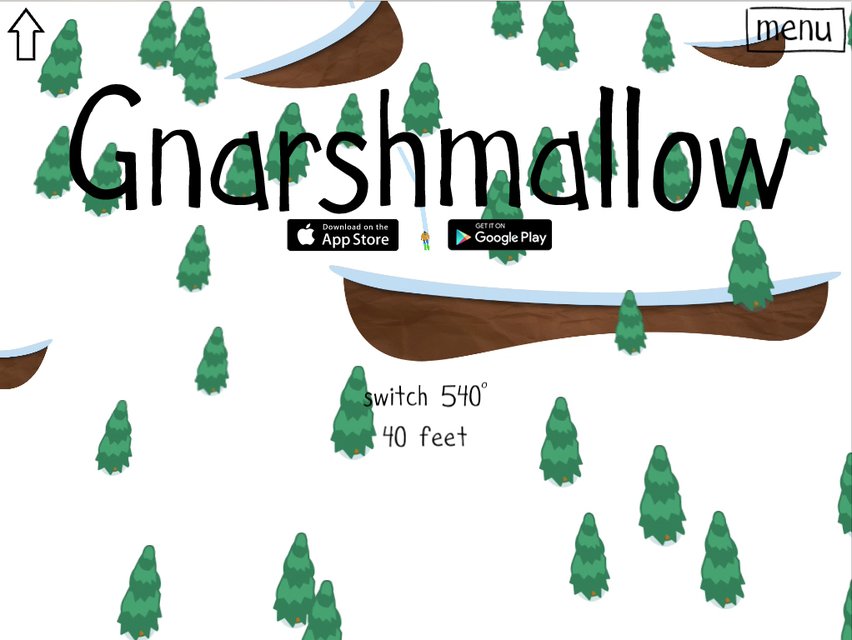 My favorite update is the cliffs. They have been randomly rotated to make them more natural looking and the new cornice shape we toiled on (playing for hours, to ummmm, check the feel) is epic. Now you can hook into them and do transfers on to cliffs and combo other cliffs. 1080 on and stomped 1080 off is my best single cliff combo so far. Combo'ing three moves on one cliff is my personal best. My biggest trick so far is a switch 1260.
There is a straight up bananas easter egg that you will have fun finding... Good luck with that.
https://www.newschoolers.com/videos/watch/824945/Gnarshmallow-mobile-1-2
If you want to make edits, click here for the link that shows how easy it is to make them.
For the most fun on snow this summer skiing with the best coaches in the best summer park, hit up Camp of Champions this summer. #RideCOCIRL
When you ski at The Camp of Champions, camp is $300 US cheaper than Windell's. You also get 2 hours a day more on snow coaching than Momentum gives you, 4 hours more coaching a day than Windell's gives you, and double the coaching you get at Woodward. That is the reason COC campers have won the most Olympic / XGames medals and lately set more World Records (David Wise). COC gives you more time to progress. More coaching is more progression. The Camp of Champions - Never Stop Progressing®
https://www.newschoolers.com/videos/watch/824947/Camp-of-Champions-2015---Ski-Camp-A