http://www.newschoolers.com/watch/778315.0/Glacier-Days-Ep-1---Summer-Snowpark-Zermatt?c=11&o=10&t=6
"This summer, Sämi Ortlieb, Will Wesson and Rob Heule met up at the base of the world famous Matterhorn to bring you some unique, action packed summer park skiing from the Swiss Alps.
The four part video series will be released online every other week throughout the months of August and September. Sämi, Will and Rob are working closely with Zermatt's Snowpark crew to bring you the most creative park set-ups, and tricks of the Summer. The "Glacier Days" series aims to keep skiers entertained with video content throughout the late Summer months, that is sure to get you hyped to shred when the snow starts to fall."
That's the press blurb that arrived in our inbox the other day, and for once it's pretty accurate, though perhaps not effusive enough. I've just sat down and watched the first episode (which should be out by the time you read this or at least in a very short while)... my mistake was watching on a crowded train back from the airport. I've quickly created a large space around me by swearing out loud, repeatedly, for around four minutes. I think everyone in my vicinity, already concerned by my carrying skis around in mid summer, in a snowless country, is now convinced I have tourettes and may be dangerous. It's that good. If for some reason you've read this and haven't yet watched the edit, make sure you drop what ever you're doing and watch it. If it hasn't dropped quite yet, get hyped. This is one of the most creative park edits I've ever seen with some mind boggling tech mixed in for good measure. And when you're done with repeats, check out some behind the scenes photos below and follow:
@samiortlieb, @willwesson, @robheule, @snowparkzermatt on social media and #ZermattGlacierDays to stay up to date with the project.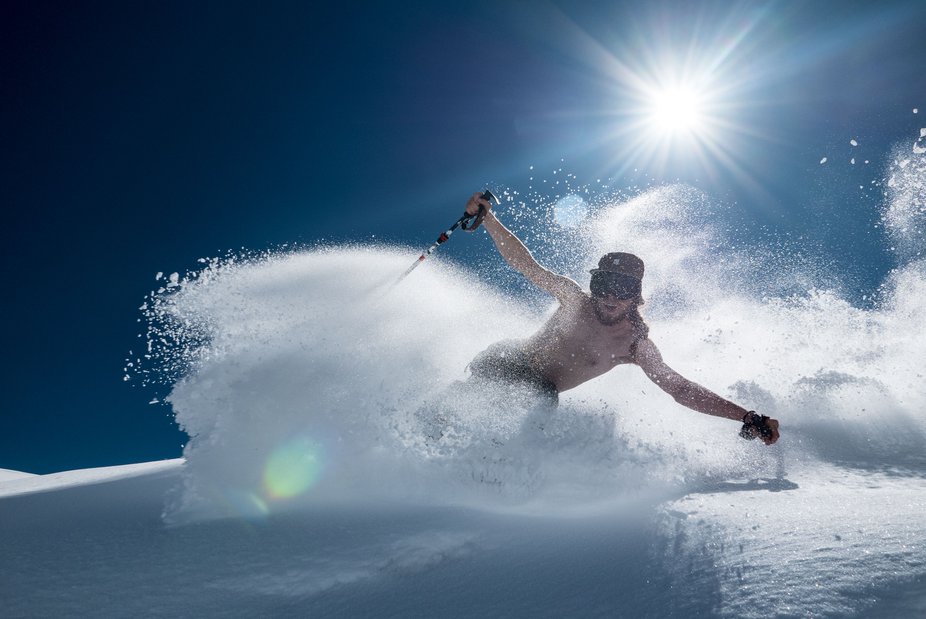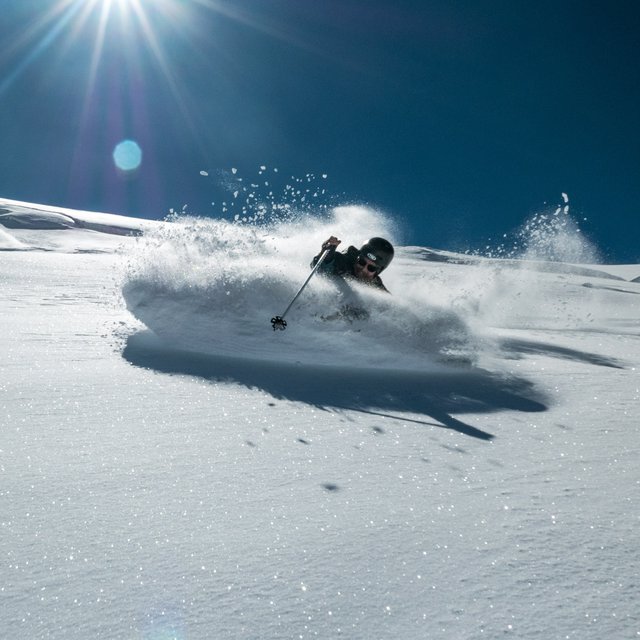 Sami and Rob enjoying a mid-summer pow day
Sami skis down a glacial melt river, obviously...
Sami + Ice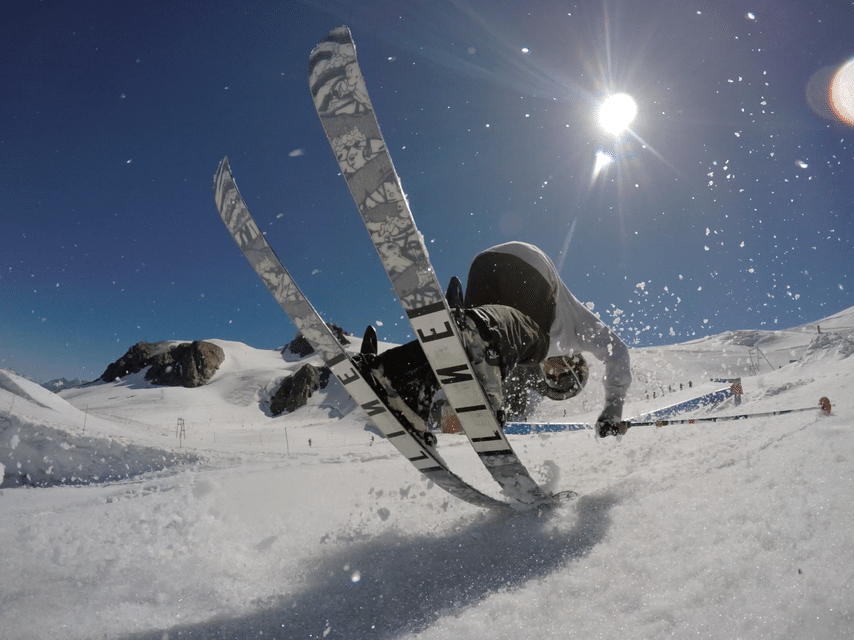 Sami flexin'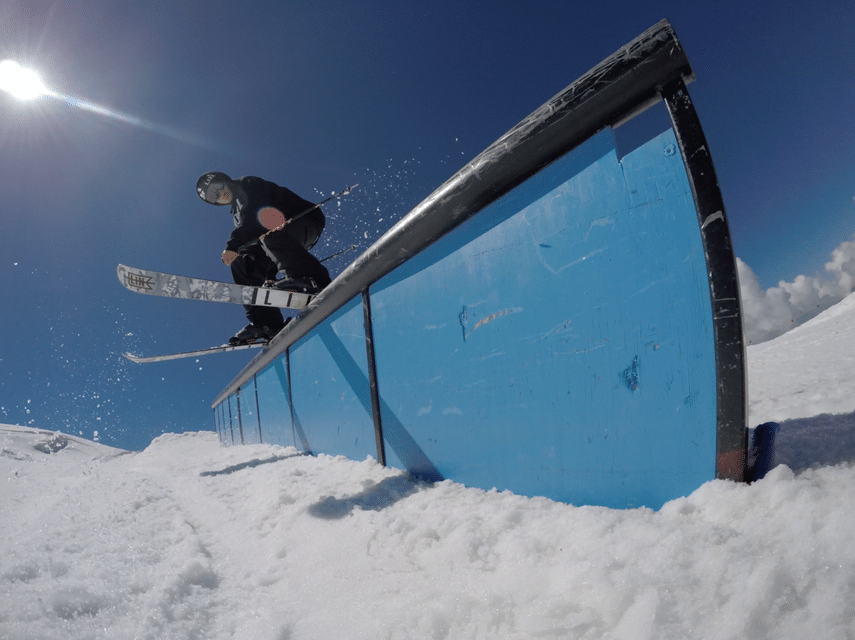 Will downrail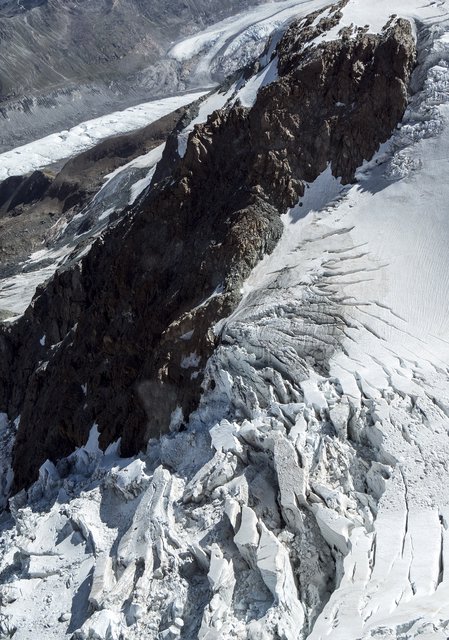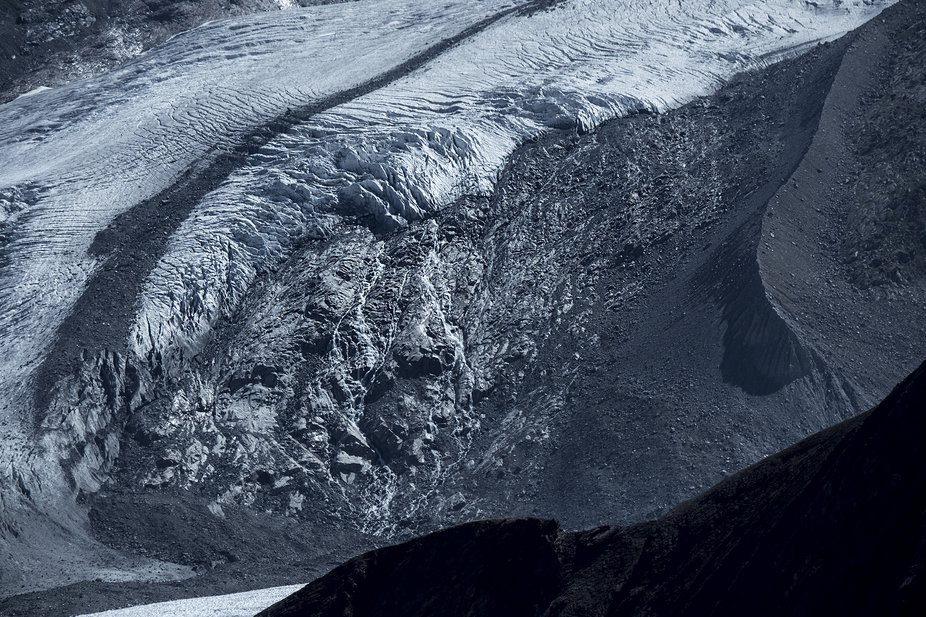 Glacier scenery
"Glacier Days" is presented by The Zermatt Bergbahnen AG (Resort). Additional support provided by Scott, Outdoor Tech, Line Skis and Yoke Collection.