Words & photos by Nadia Samer
Every summer Momentum Ski Camps holds a week-long session dedicated to female skiers called Girls Week, and this year they saw their numbers double from the previous year's participation of 20 to 40+ girls in attendance. This session was special, in that it was a celebration of Sarah Burke, a former athlete and coach at Momentum who tragically passed away this January. It also marked the start of a new legacy, the Spirit of Sarah Scholarship, which was awarded to Emma Stevens. This scholarship is a way to give young women a chance to pursue their love of skiing and develop skills alongside other females. Sarah instilled the love of skiing in so many campers she coached over the years and inspired many others by her performances, and this scholarship is another way her legacy will live on for generations to come.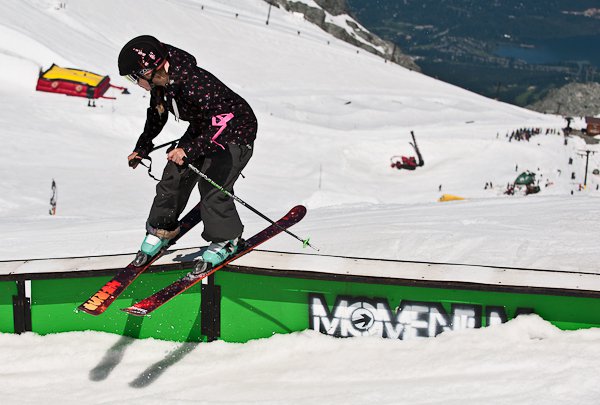 The inaugural Spirit of Sarah Scholarship winner, Emma Stevens of Brookefield, Nova Scotia.
I was lucky enough to spend a week on the week on the glacier last summer trailing Sarah Burke and her group around, and feel she would have been so stoked to see so many new, younger faces getting into the sport she pushed so hard for the right for girls to be included in. Everything about this week was a celebration of her life, her memory, and the many gifts she gave to the sport of freeskiing.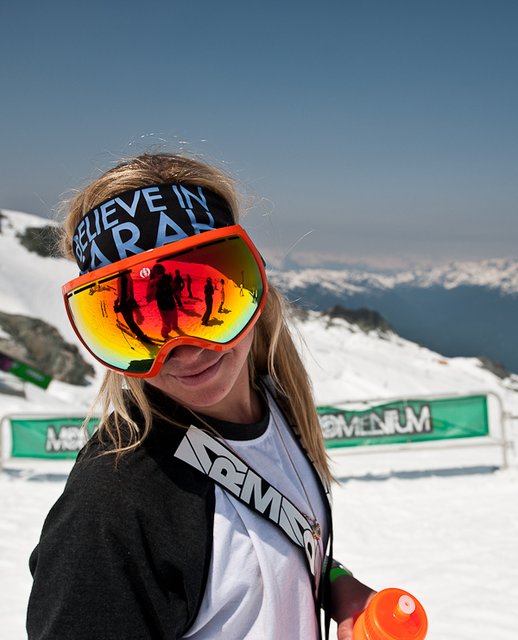 Maude Raymond wearing one of the Believe In Sarah Forever headbands that Momentum produced.
Almost every single coach and athlete had Believe In Sarah stickers, headbands or arm bands on them in commemoration of her life. It was truly special to see so many skiers coming together from all over for the same reason. Girls who had never met each other bonded over learning new skills, or taking spills. The girls did their best to embody the principles Sarah lived by, "Live, love, laugh, and most importantly...dance." And rest assured that there was no shortage of laughter or dancing during Girls Week.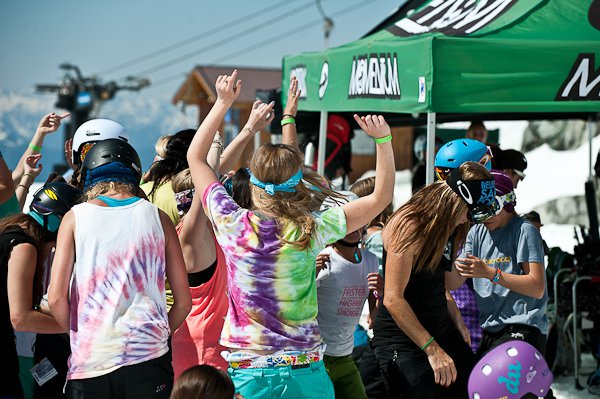 Pre-photoshoot dance party!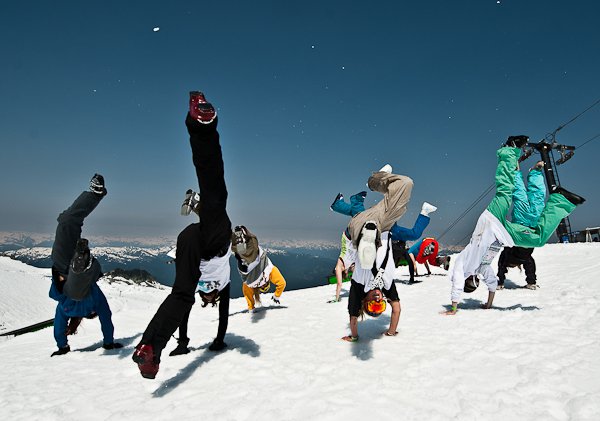 There was no shortage of impromptu handstands either!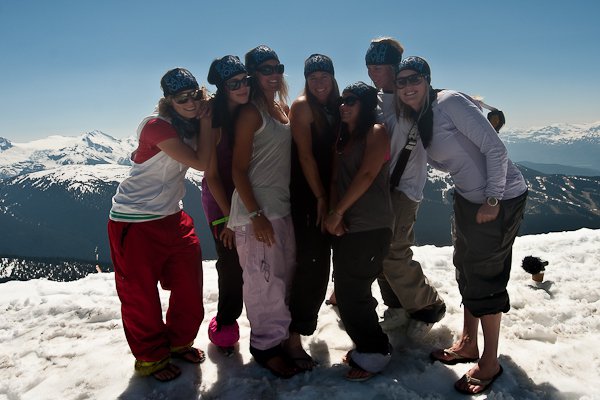 Some of this year's Girls Week coaches: Kristi Richards, Rosalind Groenwould, Dania Assaly, Tami Bradley, Anais
Caradeux, Maude Raymond and Chelsea Henitiuk.
Sarah Burke's mom and sister (Jan and Anna Phelan) hanging out with the campers on the glacier.
Unique to this year's session, there were a disproportionate number of younger girls, and girls who had never skied park before. It was amazing to watch these girls progress from having never attempted a box before, to landing switch off of down-flat-down rails later on in the week. I watched these girls take spill after spill and it didn't deter them from getting back up without complaining and hitting the feature again.
Hard hits didn't deter these girls from hiking back up and trying rails and boxes again and again until they were greasing features flawlessly. It was awesome to see so many girls shrug pretty hard crashes off and try again without complaint.
Anais Caradeux's (aka Frenchie) technique for avoiding the sun...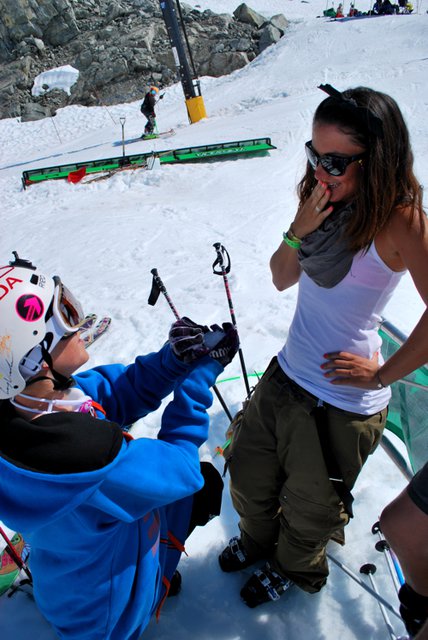 ...and getting proposed to by one of the boys. Photo by Jeff Schmuck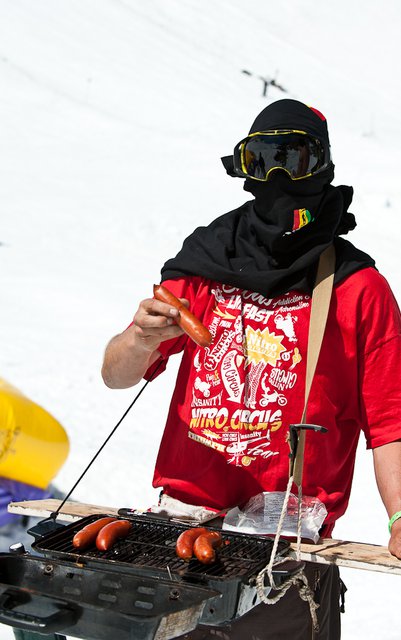 Rory Bushfield grilling hot dogs for the girls.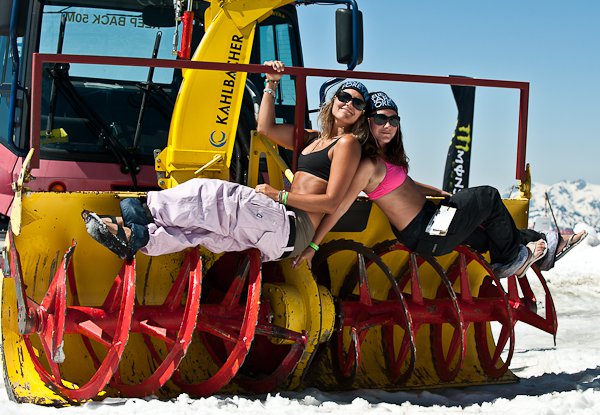 Dania Assaly and Anais Caradeux giving the groomer some love.
Everyone loves free swag right? Lucky for these girls, there was plenty of it!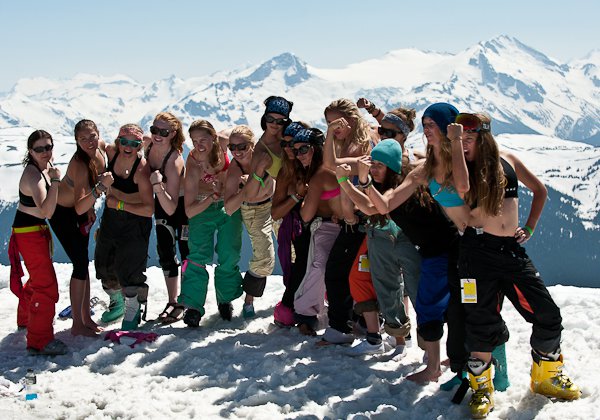 Girl Power!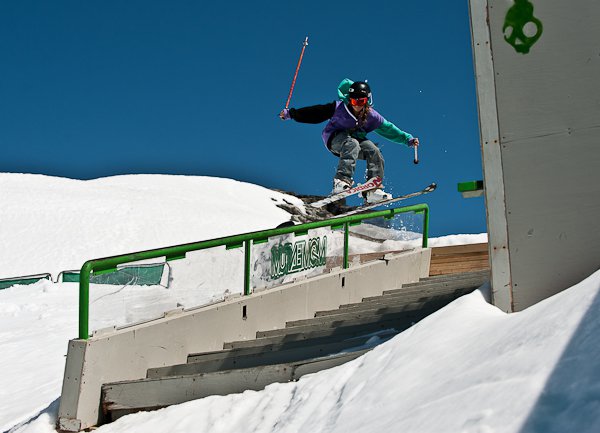 Camper Anna hitting the staircase rail.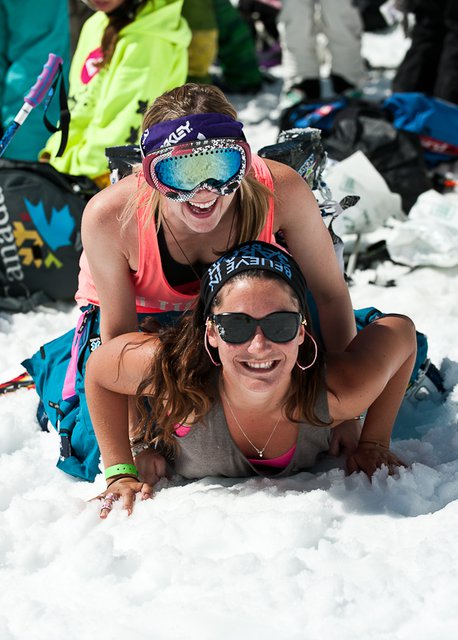 Meg Clinton tackling Anais Caradeux.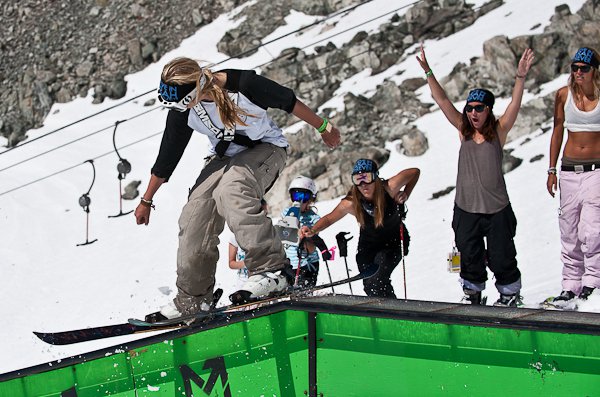 Maude Raymond kicking off the Girls Week private photoshoot.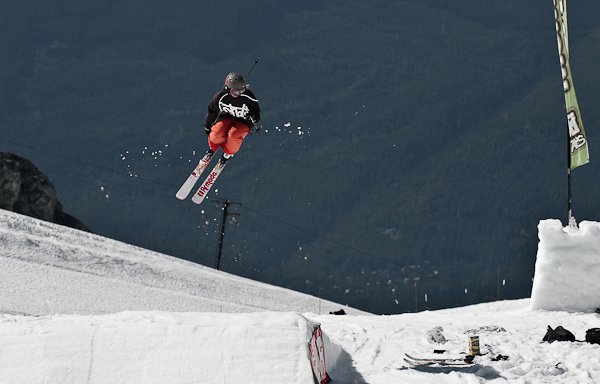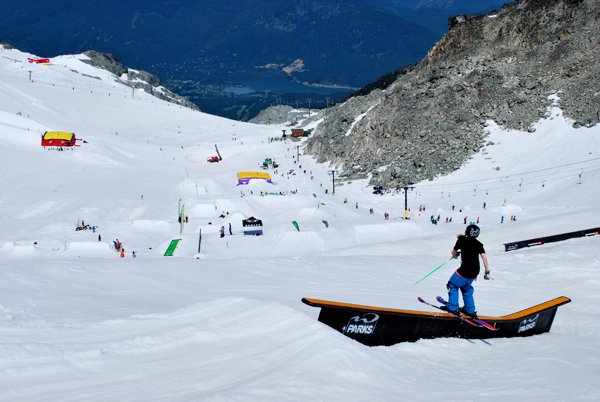 Meg Clinton greasing the down-up box.
A camper sessioning the air bag during the photoshoot.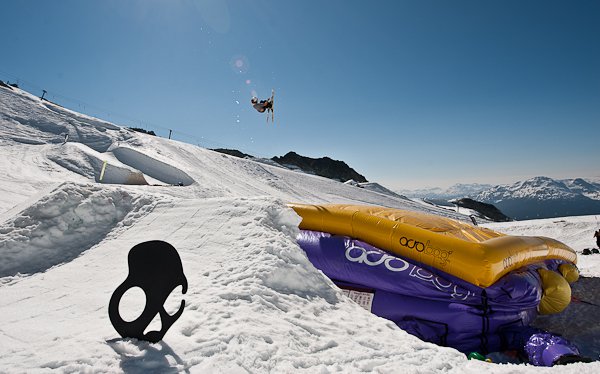 Backflips were a camper favorite this year!
Sarah would have been beyond stoked to see the number of participants at Girls Week double, and even happier to see so many newcomers taking up the sport, both young and old. Big thanks to Momentum's John Smart, all the coaches, diggers, Rory Bushfield, Chris McLeod at Whistler Blackcomb, Jan and Anna Phelan and all of the athletes for making Girls Week so special!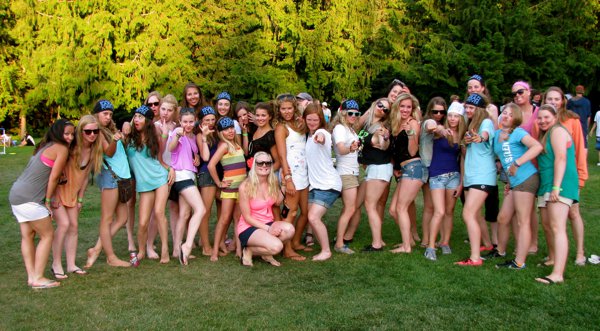 Stay tuned for the Girls Week edit!