Words & photos by Gabrièle St-Georges
At the beginning of the season, we were at one of the girls place in Rimouski, Quebec, watching ski movies on her computer when we said to ourselves that it would be fun to see more girls edits. Since September, we've brought together a group of friends in order to create a family, '"Girls on Skis". After posting videos on the Internet throughout the season, we had various types of reactions that made realize that our goal wasn't clear enough to others.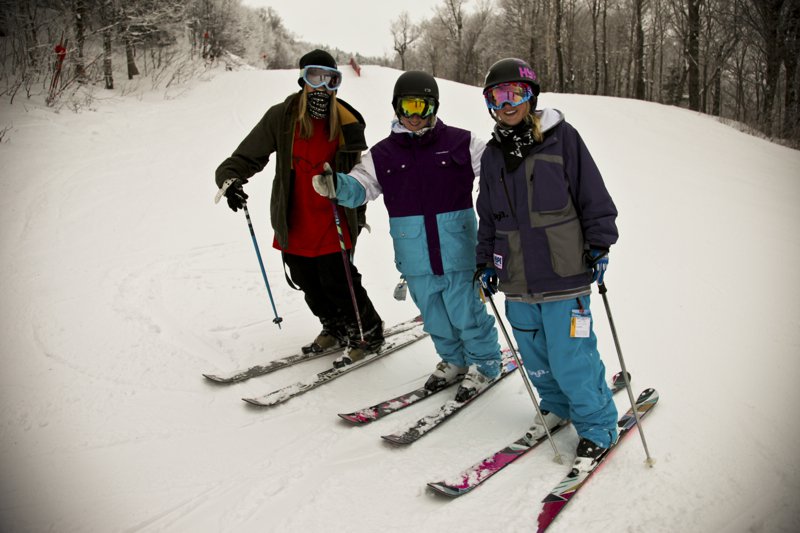 Kristie Adonizio, Catherine Leonard and Caroline Sauvé
We don't want to be famous, we don't want to make money out of this, and we don't want to represent women's skiing. We just want to get together, try to progress each other, and make edits about it. People sometimes forget about the essential part of this sport…having fun. And we sure did a lot of that this season while learning a lot from each other in the process. I don't think you'll see any of us try any triple corks anytime soon, but the progression we had was fantastic, and has encouraged us to keep this group alive for another year.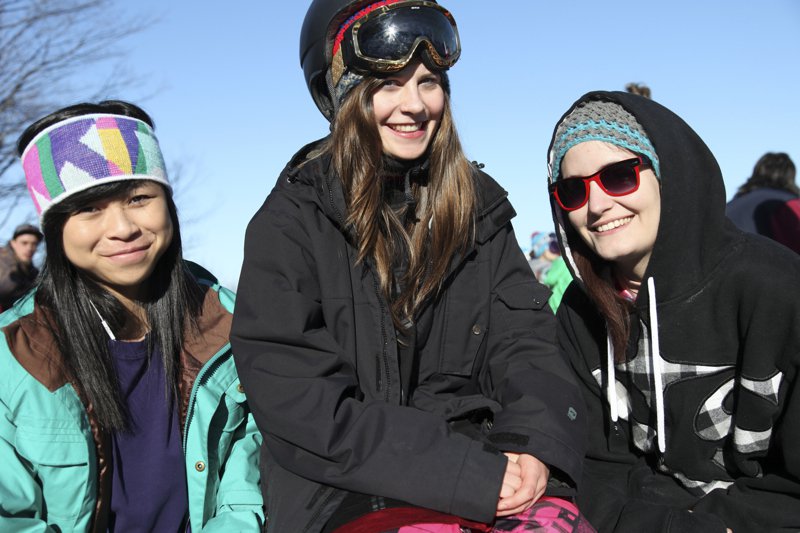 Camille Larose, Alexandrine Boucher and Gabrièle St-Georges
This year we brought together a group of girls to create our crew and tried to build our online presence slowly. We met a good amount of people along the way, and I did most of the filming and editing since we didn't have a filmer riding with us. Needless to say, it was definitely a learning experience. The best part of the season was seeing a difference in the ski industry here in Quebec; I've never seen so many smiles on girls' faces when they can actually compete in a girls' division because there were enough of them registered. Just to be able to practice and learn from other girls and to feel like a part of a group while traveling together was awesome. With the support of our sponsors: O'Neill, Stowe Mountain Resort, Hype Energy Drinks and ESP we actually got some travel expenses covered and founded our own website: http://www.girlsonskis.com. In the future we plan on putting together a decent girls-only ski movie, but for now you can watch our edits and check out the calendar on our site if you want to come out and ski with us.
The Team
Canada & USA
Virginie Rouleau
Catherine Leonard
Cloé D. Didone
Caroline Sauvé
Cassandra Ratcliffe
Devin Logan
Edwina Gonthier
Jen Crichton
Kristie Adonizio
Corinne Pelletier
Danylle Hammet
Alexandrine Boucher
Laurianne BM
Amélie Fortin
International
Linn Ida Murud
Friends
Steph Lawee
Emilia Wint
Leila Spilman
All of the girls has a profile featured on our website, and Lily Murud is the latest addition to our team in addition to being our first international athlete. Check out her double front flip above.
Early Season Edits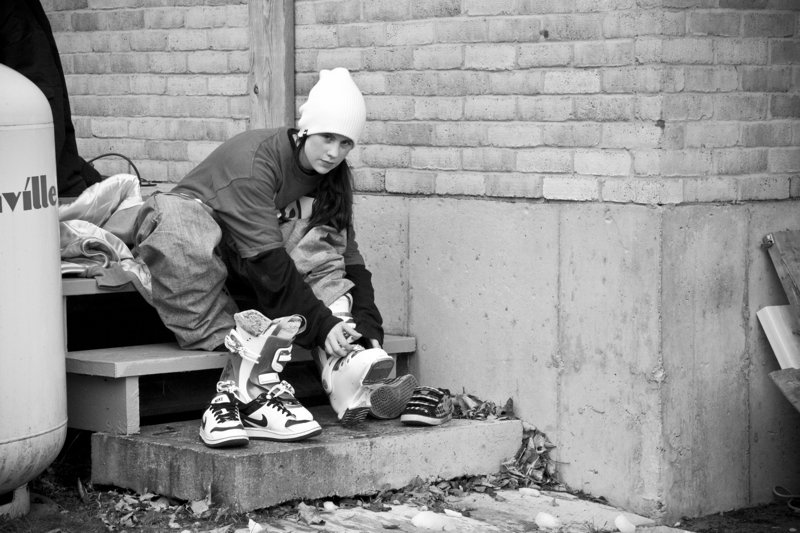 Audrey Lafontaine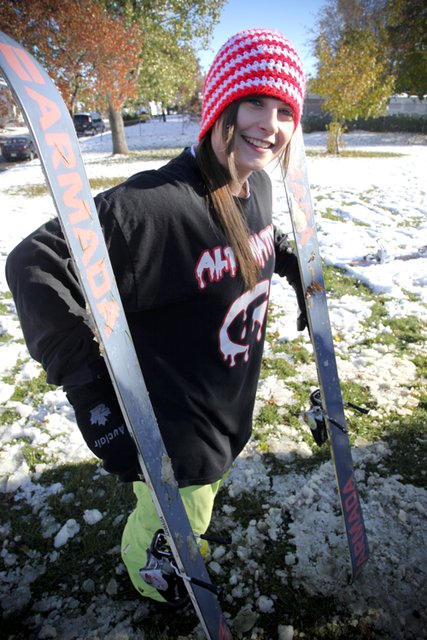 Alexandrine Boucher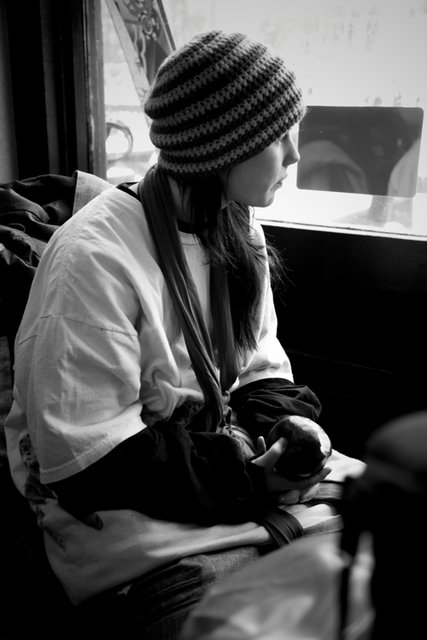 Audrey Lafontaine at Rails to Riches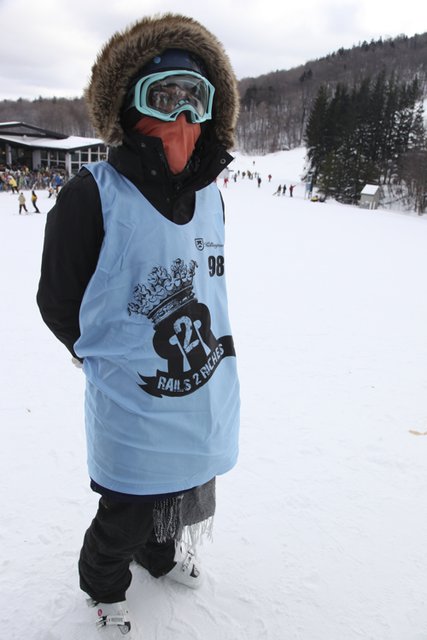 Virginie Rouleau at Rails to Riches
2 Days in Stowe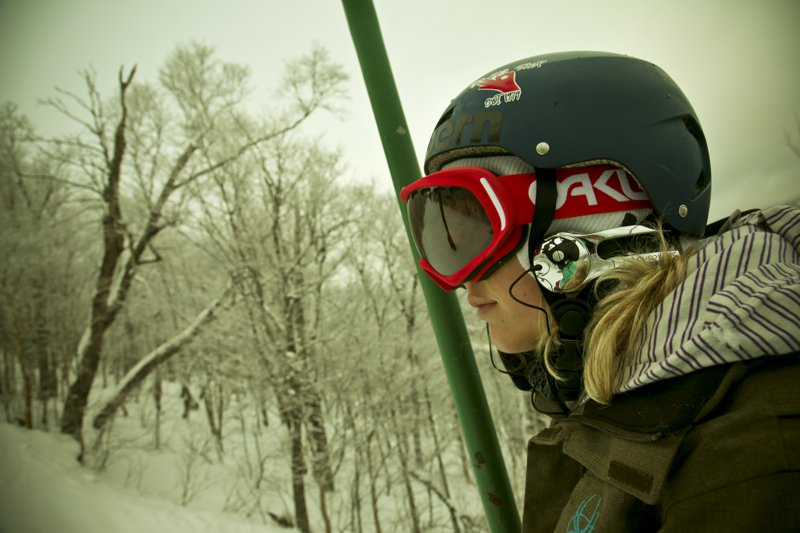 Virginie Rouleau
Kristie Adonizio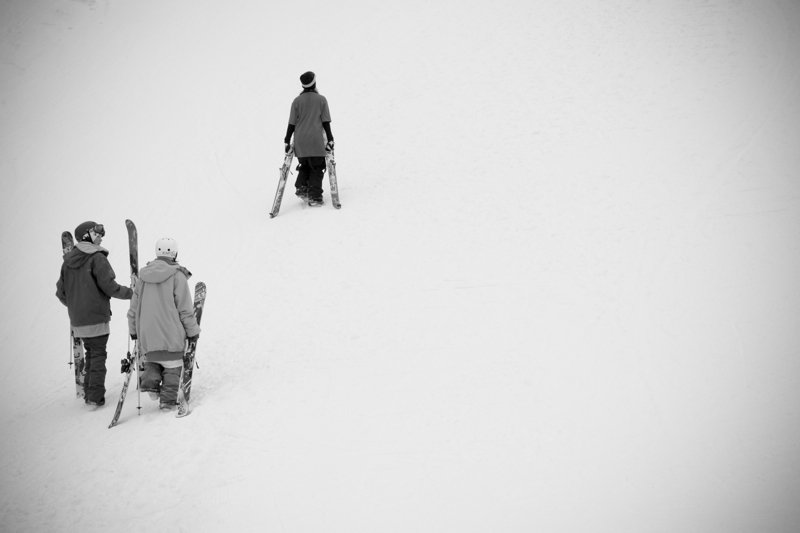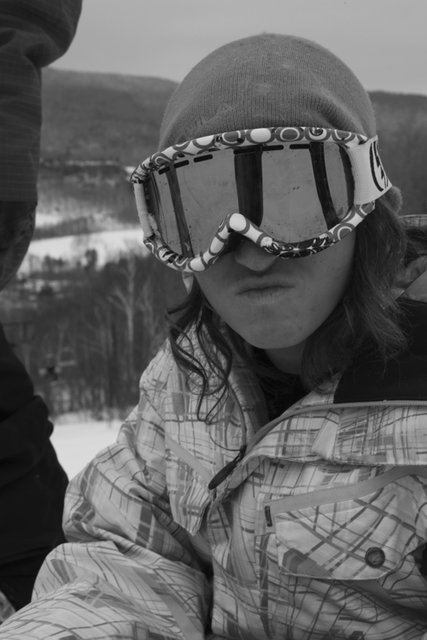 Steph Lawee
Mount Snow Open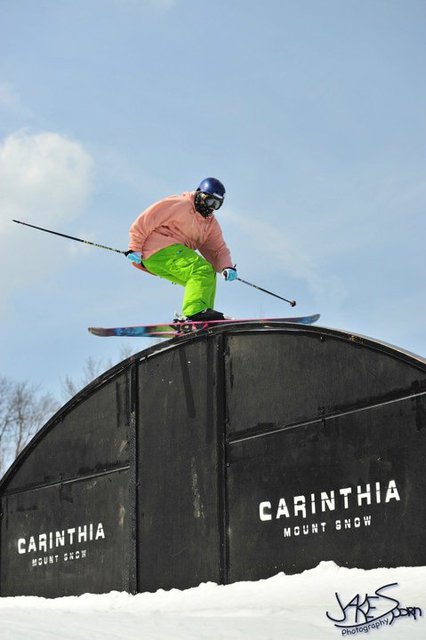 Devin Logan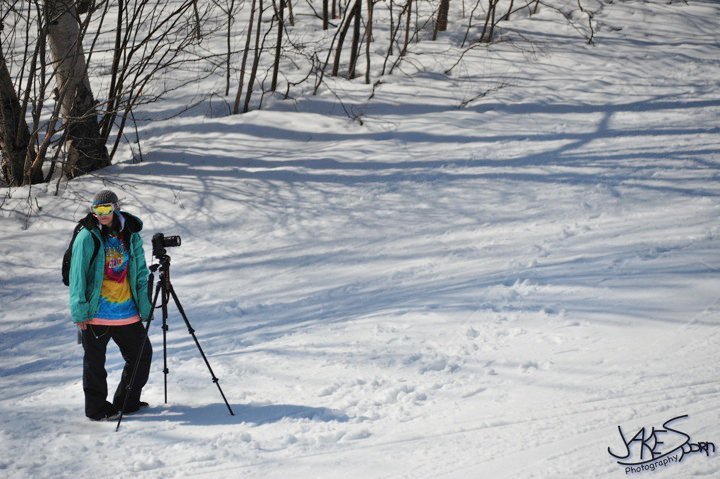 Gabrièle St-Georges getting the shot.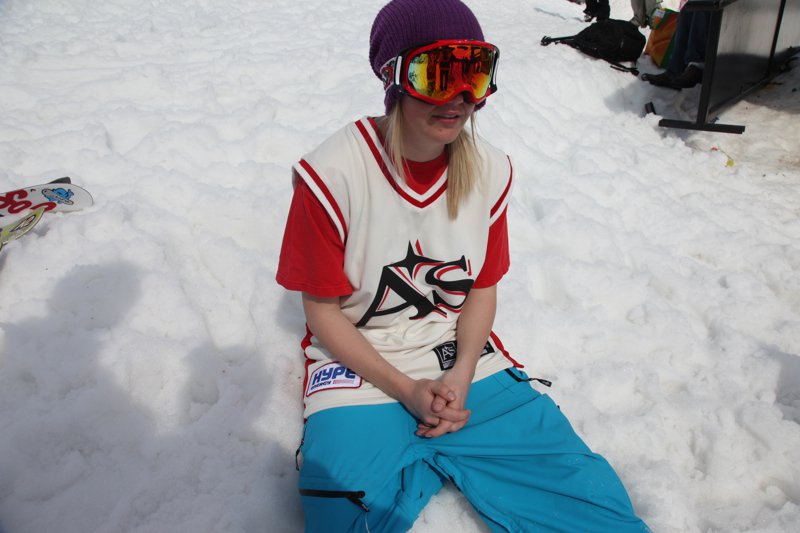 Caroline Sauvé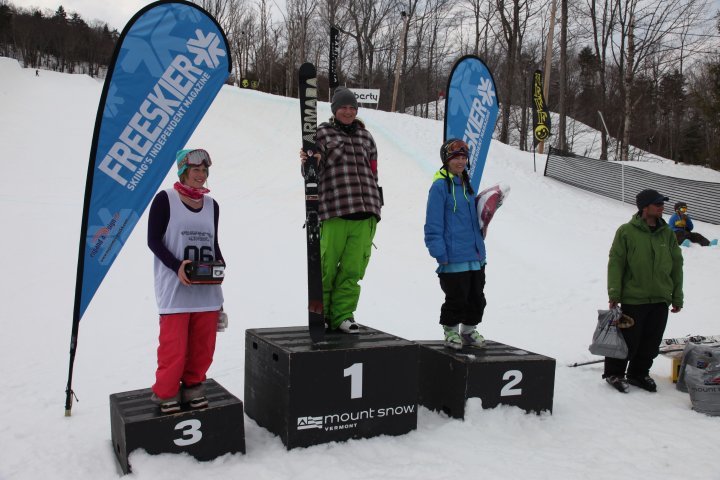 Devin Logan taking the win in pipe
MDS Slopestyle
Big thanks to Antoine Proulx and the guys from 3 Trio Production who helped me with the filming and editing, because it's hard to both ride and film at the same time. 
Freeskittles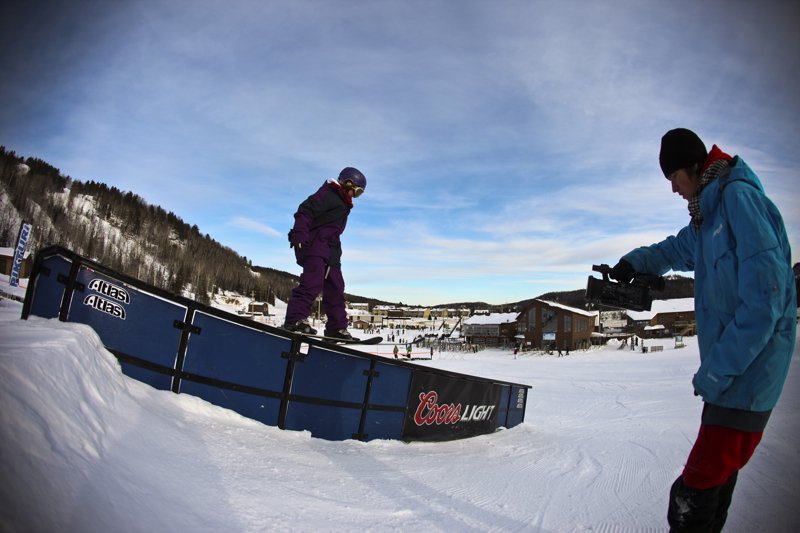 Amelie Fortin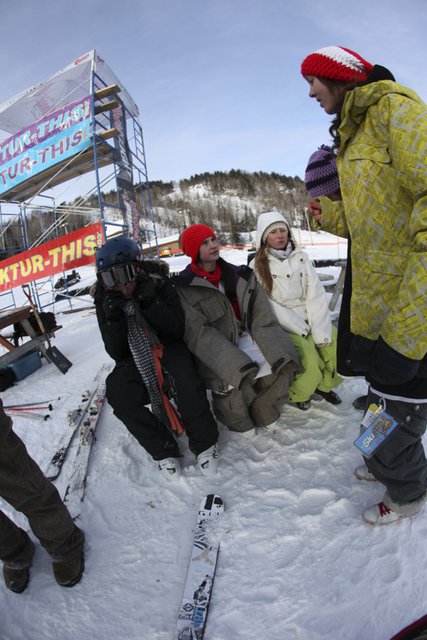 Girls chillin before finals.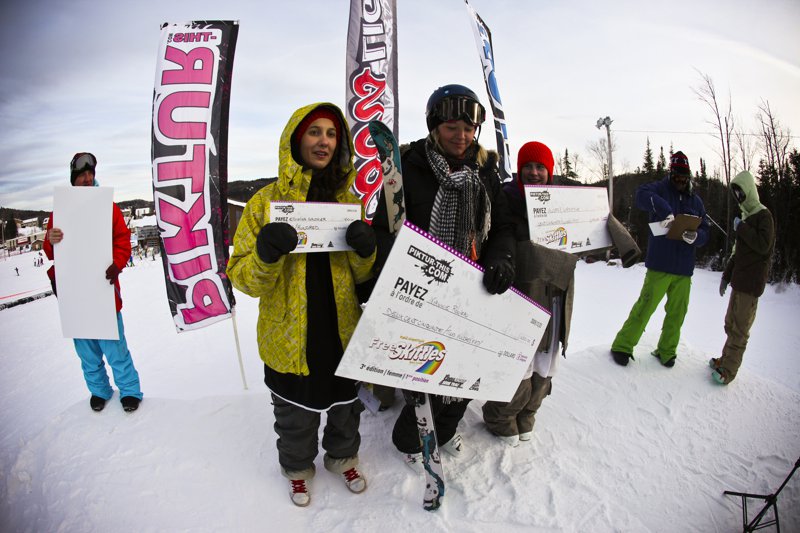 Virginie Rouleau (1st), Audrey Lafontaine (2nd), Edwina Gonthier (3rd)
May Day and Rimouski weekend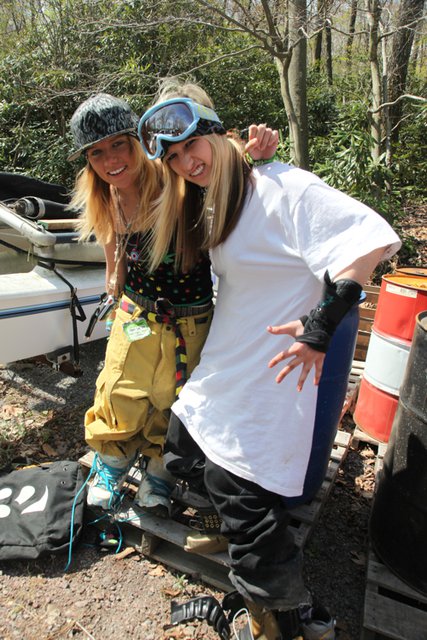 Kristie Adonizio and Tonya Cross stoked to be shredding in May.
Girls on Skis is a constantly growing family. If you are interested in working with us, please email us at girlsonskis@hotmail.fr, and be sure to check out our website (http://www.girlsonskis.com) and Facebook page for updates.
We will also be selling Girls on Skis hoodies, with all profits going to the girls. The hoodies are handmade by one of our team riders, Amelie Fortin. If you're interested in ordering one, email us at girlsonskis@hotmail.fr