Come out and compete in Pennsylvania's #1 Summer Snowsports event!
An East Coast Rail Jam in the middle of Summer???
This year we will be hosting a Rail Jam on our legendary Iron Mountain summer setup!
The Rail Jam will take place as a part of our 5th annual Summer Snow day event, hosted at our Shop/Factory Farm.
Our Summer Snow Day has grown from 250 to over 3k attendance! Maybe FREE BEER has something to do with it.....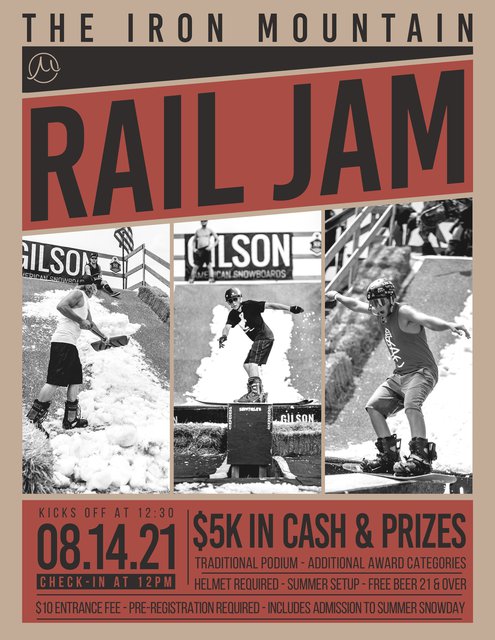 Where: 6985 New Berlin Hwy, Winfield, PA 17889
When: Aug 14th 2021
Check in: 12:00PM
Start time: 12:30PM
Prizes: Over $5k in cash and prizes
Format: Traditional podium as well as additional prize categories and swag throw outs.
Who: Skiers and Boarders, Any age. Under 18 will require permission from a legal guardian.
Cost: $10 registration. Pre registration required.
Included: Summer Snow Day entrance, FREE pint glass and beer refill all event for 21+
HELMETS REQUIRED
SIGN UP HERE: https://www.gilsonsnow.com/railjam
Please note: This year we are requiring pre register tickets for regular attendance to Snow Day. Tickets can be bought (FREE) here https://www.gilsonsnow.com/summer-snow-day
If you are coming to the Rail Jam with friends or family who wont be competing, please make sure they get Snow Day ticket
https://www.newschoolers.com/videos/watch/1006677/Summer-Snow-Day-2021-Promo
Photographer: Jake Dube
Skier: Spencer Barlett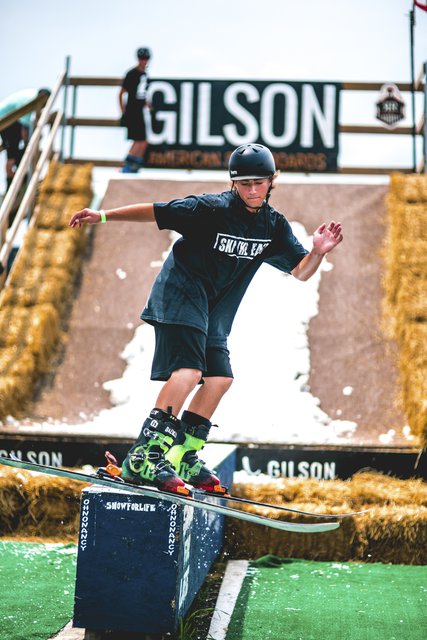 Photographer: Jake Dube
Skier: @jibberish89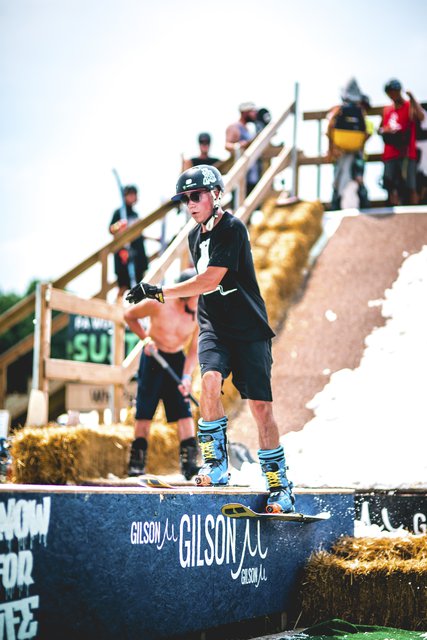 Come on out!
Bring your skis, bring your dog, bring your homies!
Tell your mom to come watch you ski! It's gonna be a blast!