All of the Windells staff is at camp now and everyone has been getting ready for the start of Session 1 on Sunday. Coaches training, sprucing up the cabins, finishing the dry slopes…tons of things are happening.
Yesterday all of the staff members headed up to Timberline to get their season passes. Picking up a season pass in June is pretty exciting.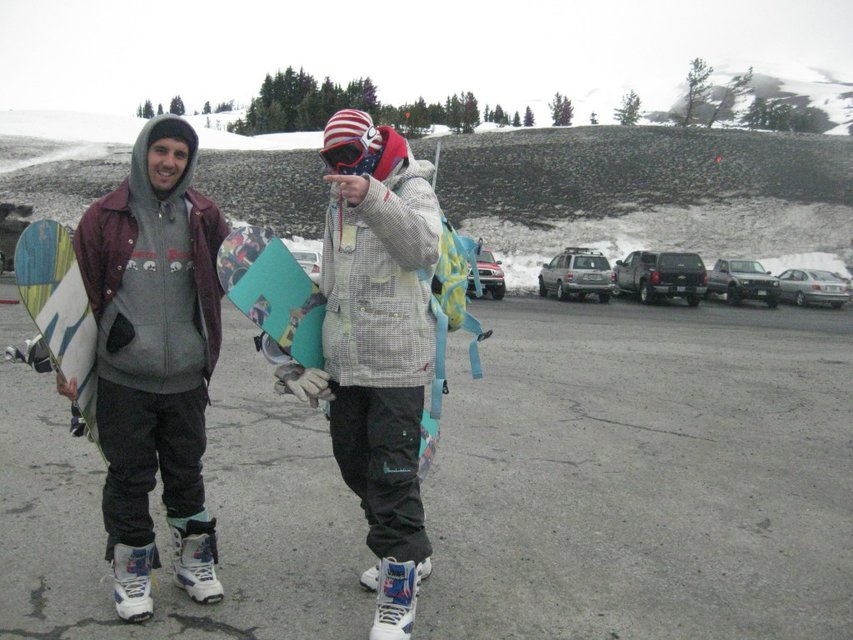 Tommy J and Danger Dave wore the same pants AND boots to the hill. Embaressing.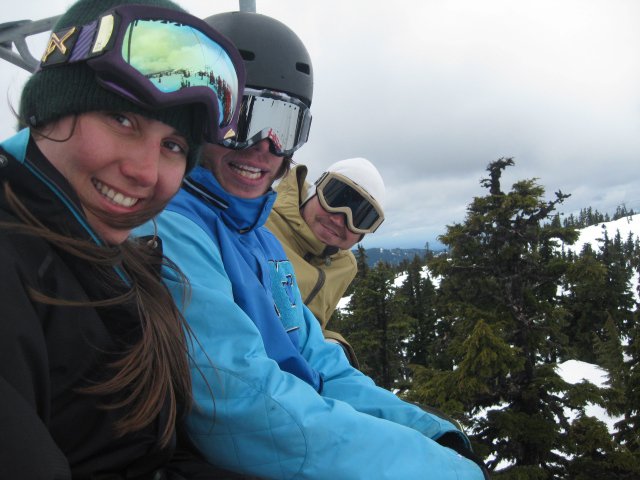 Christine, Connor and Matt from the Burton Demo Center came and took some runs with us.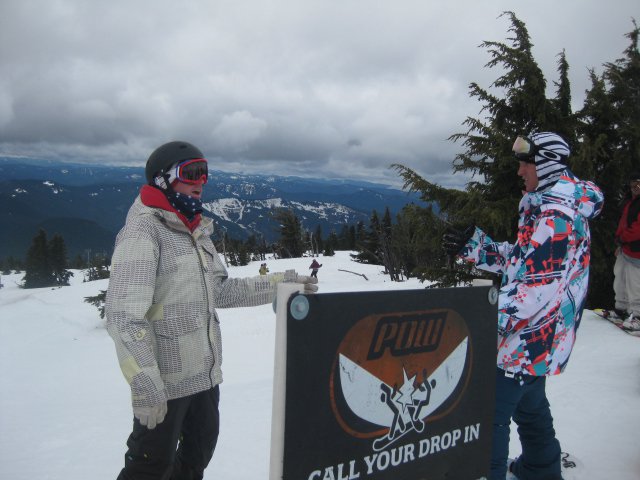 Head Coach Danger Dave goes over a "day in the life" with the snowboard coaches.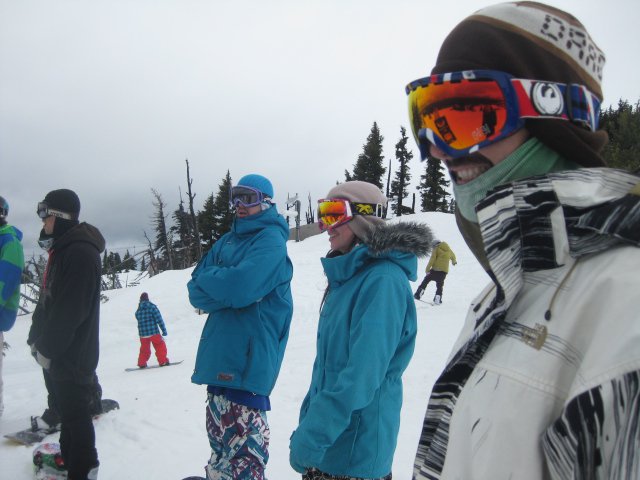 Coaches: Billy, Halo and Paul.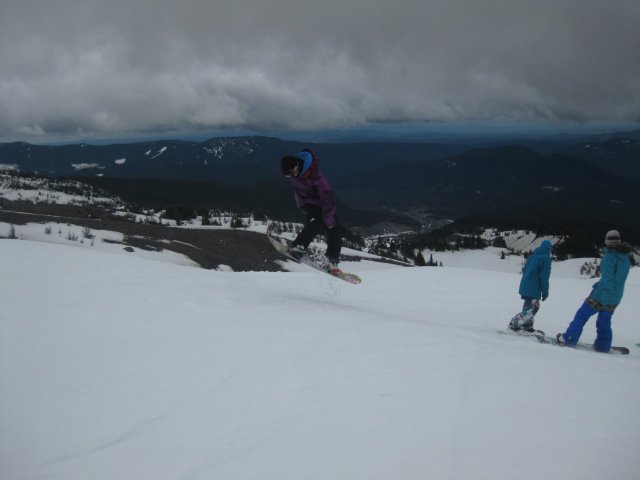 Coach Moss on some rollers.
All staff members brushed up on their CPR and first aid in BOB this week, too.
Staff learning CPR.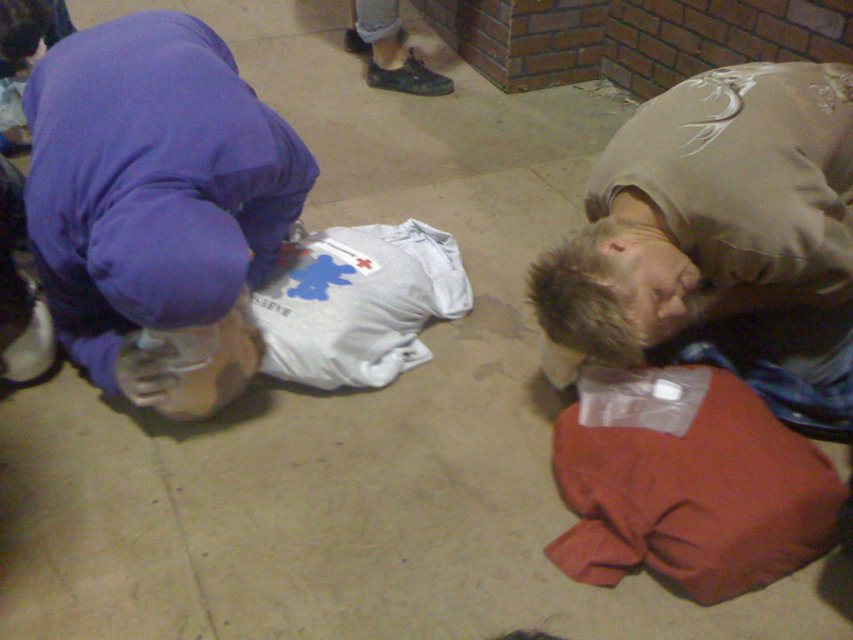 Coach Rick and Jeremiah checking their dummies during CPR class.
Administering CPR.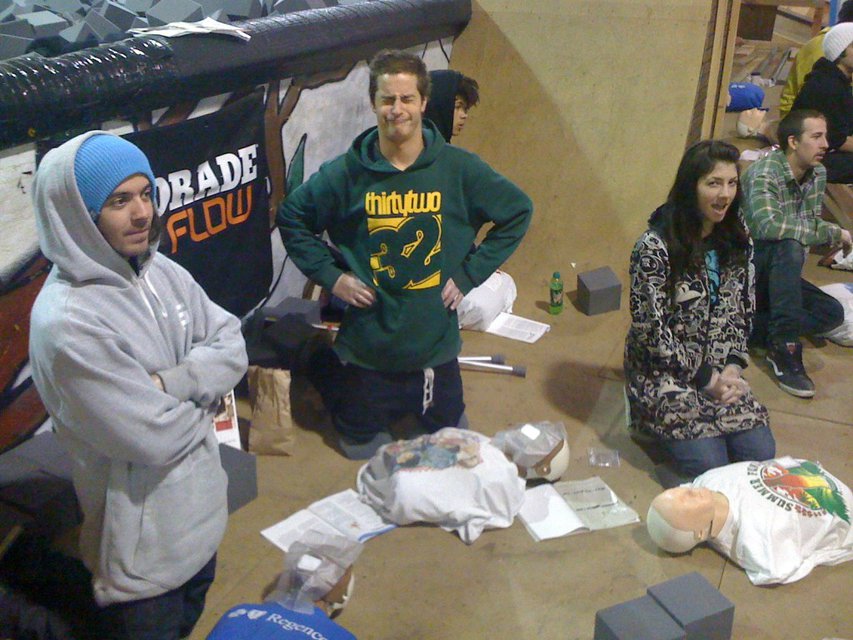 (l to r) Danny T., Johnny Lazz and Halo.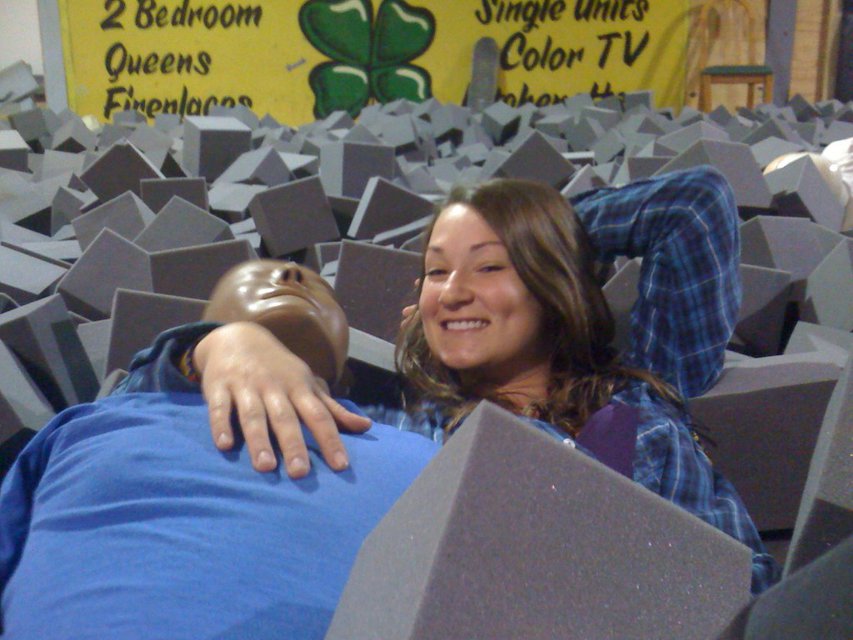 Windells Lady Digger, Christy and her mannequin lounge in the foam pit.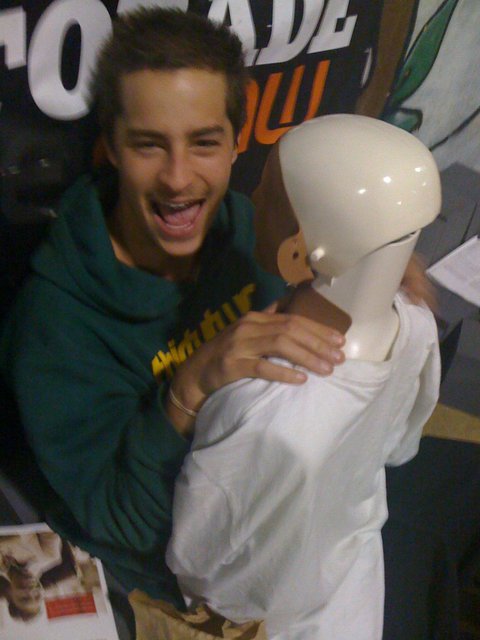 Johnny Lazz.
more to come…
Related posts:Johnny Lazzareschi wins Bonfire Pipe 2 Pipe!
New Head Coach
Session 1 Arrival Day! Getting into camp and checking everything out.