Leaves eventually fall and winter is about to begin. Thats the perfect time to work very hard and prepare the best terrain park in Quebec as "LaPresse"
(http://www.cyberpresse.ca/article/20080227/CPACTUEL/802271017/6685/CPACTUEL). We have no official opening date but we are ready to open our entire snowmaking system as the weather permits good news... the weather is very good for next week maybe we will ski in less than a week if everything goes well !!!
The BIG PASS 6-25 years is back this year to only 299$ or if you are older you can buy the PASS-PASS 26-36 years for 399$. Those passes give you access to the longest ski season in Quebec,
6 stations and more than 7 terrain parks all with a high-maintenance quality.
Toimprove the maintenance of Avila parks we bought a brand new BisonX
from Prinorth and because we love the snow we've improved our snowmaking system.
As always, the park ranger team and I will be there to ensure that the
park is always at its best with some of the craziest set-ups. Don't forget, all of this with a good sound track.
Max and I work hard to give you the sexiest rails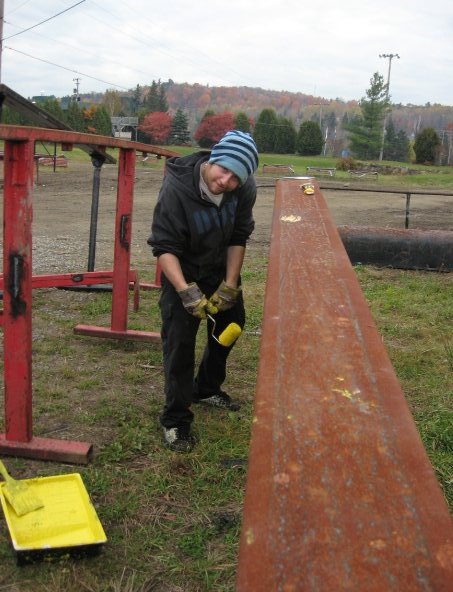 Old rails and boxs ready for action
Concrete cheese barrel and tire good mix
Our rails army
D-F-D and down rails from shake down at avila this winter
some boxs and the nixon concrete wall
D-F-D Box in surgery with elbow rail
nice Flat Down rail with long flat rail
8 ft tube and maby a 12 ft
working hard but keep the smile
Pray for snow.......