Words by Marie-Christine Toupin
Photos by Félix Bourdon
Video by Moment Productions
On Wednesday, November 16th, Moment Productions proudly premiered its first short film 'Get Creative' in Montreal. For the occasion, the Salon Officiel was packed with riders, friends and family who came to enjoy the work of the director, Nicolas Guy-Caron, and his team. Prior to the main presentation, 'Serious Business' the third installment of TwoBees Media's webisode series, was presented to the public, and helped create the perfect ambiance before the much anticipated presentation of 'Get Creative'.
TwoBees Media's William Binamé and Laurent Bilodeau
'Get Creative' is a unique approach to the world of freeskiing. With a fictional storyline and some particular attention paid to photography, this short film tries to distinguish itself from other winter sports movies by enhancing the visual experience.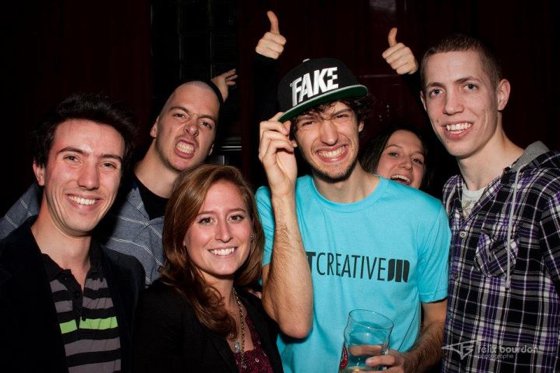 Moment Productions' Nicolas Guy-Caron with premiere organizer Marie-Christine Toupin and some fans.
The film will premiere online for free on December 1st at moment-productions.com and right here on Newschoolers, so stay tuned for more details, and for more information on Moment Productions, check out facebook.com/momentproductions & twitter.com/moment_prod.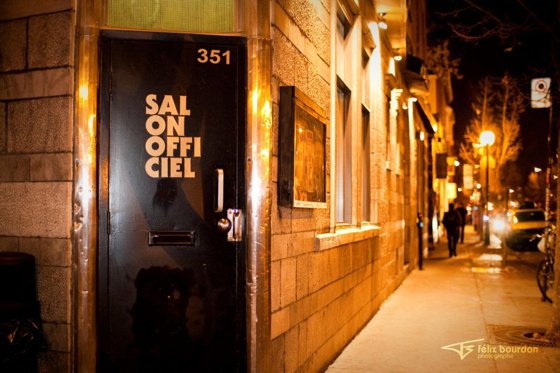 Moment Productions would like to thank all it's sponsors: K2 Skis, Salon Officiel, Red Bull, Citee Shirts (who you can purchase a Moment Productions/Get Creative t-shirt from by clicking here), The Fake Store and Newschoolers. Without you, this premiere wouldn't have been such a success!
Get Creative Premiere Recap