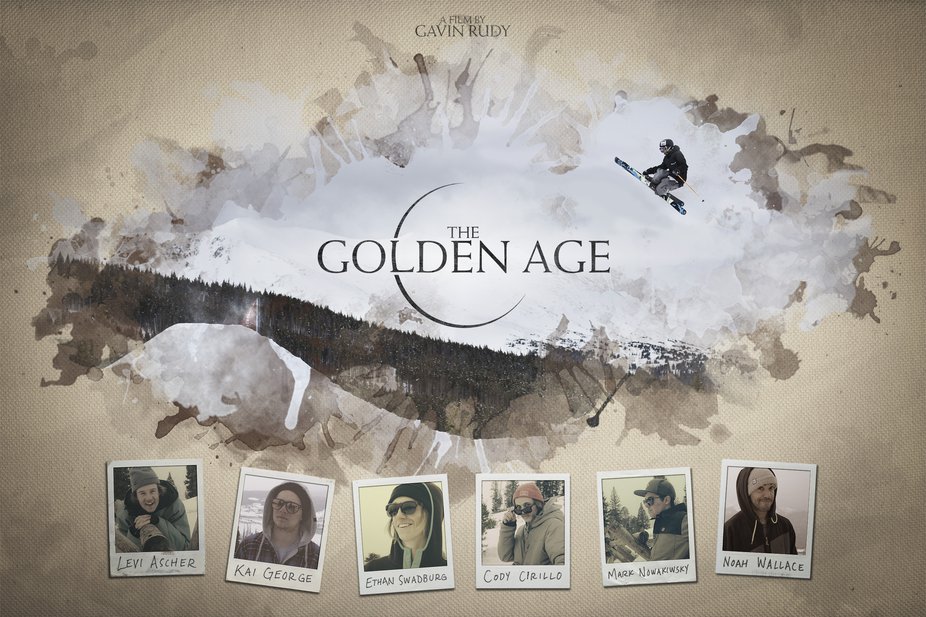 The "official" (post-iF3) world premiere of The Golden Age is this Saturday in Denver, CO at Declaration Brewing. Doors open at 6pm, the event is FREE, all ages, and they have tons of items to raffle off and give away. Any profits from the night are going straight to High Fives Foundation. Gavin noted, "I'd be really happy to see a lot of NS faces there, I attribute so much of my success up to this point to the Newschoolers community."
For more information about the premiere, check the event page here: https://www.facebook.com/events/952693718087507/
I was one of the individuals lucky enough to see Gavin's movie premiere on the big screen at Cinema Imperial in Montréal. The Golden Age follows a classic storyline, which gives viewers the chance to connect more with the skiers than a traditional ski movie. Rudy's cinematography combined with the talent of these six skiers created a project that truly deserves the recognition of our community. I caught up with Gavin after the festival to answer some of my hard pressing questions:
What makes Golden Age different from past projects you've worked on?
I'm most pumped to have put a storyline together for the movie. In my past movie projects, I've focused on shooting throughout the season, then compiling the shots into a short film. This year I wrote a script in January that we used to shoot the storyline for the movie throughout the season. I think it added a layer of depth to the movie that gives it more heart than anything I've put out before.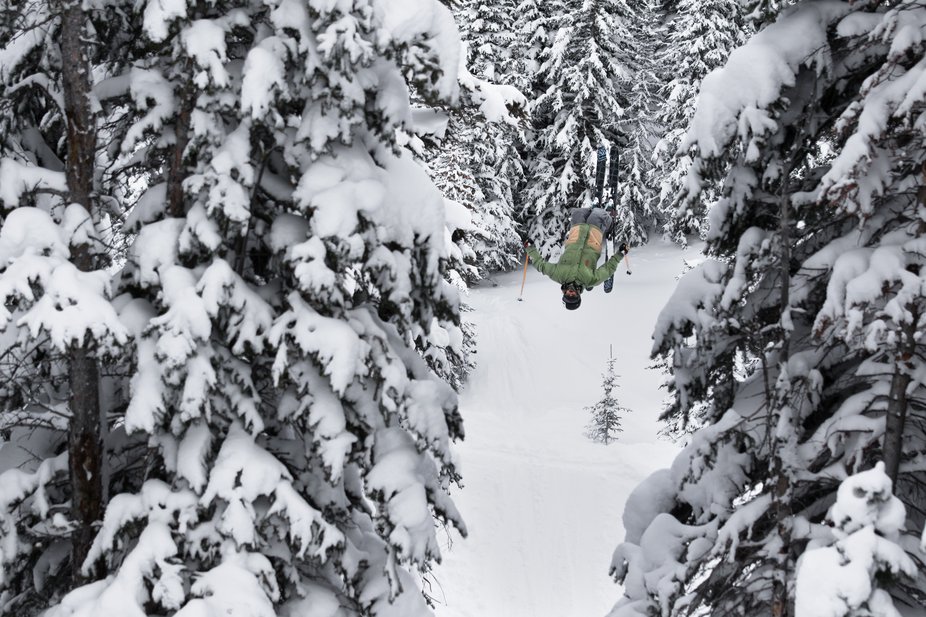 What gave you the inspiration for the script?
It was actually Christmas Eve last year, I was just sitting and thinking and then this idea hit me out of nowhere: The concept of the film would be a grandfather recounting memories from his heyday, describing a group of skiers to his grandson. He'd go through each one, introducing them by a particular personality trait. I figured that structuring the movie with that plot line would provide a foundation for the audience to connect with the riders and also allow for some comedy. I'm not sure how developed the idea was at that point of conception, but we took it and ran with it and I think it came out well. It's not an especially novel or unique idea, but I'm quite happy with how we put it together and I'm hoping that people enjoy the added layer of story.
You had the opportunity to premiere your film on the big screen at iF3, what was that like as a filmmaker?
Man, it's humbling to see what's been a weekend project for years come together at that kind of scale. More than anything it's just amazing how people you've never met can believe in what you do and what you make. It's kind of funny, when I submitted the application to iF3, I totally spaced on making a screener (rough cut to give the event planners an idea of the film). The guys at iF3 hit me up a bit later for a screener, but I was out at Windells and didn't have any time to work on a rough cut of the movie until the end of the summer. I sent them the most rudimentary look at the storyline and 2 raw minutes of skiing and hoped it would suffice. Felix and Louis got back to me and let me know that they were planning to screen the movie during the festival! It just struck deep that they believed in my work by only seeing a couple of poorly chopped minutes of the movie. It was also great coming out to iF3 and being with so many crazy old and new friends who all support what you do. Unreal feeling.
What are your aspirations as a filmmaker?
After going to iF3 and seeing all of the crazy stuff that people do during a winter, I'm mostly just hungry to do more. I've been thinking so much lately about all potential I want to take advantage of with my filming this year. My favorite movie at iF3 was Cruise Control by Gpsyfeelin, those guys did a stellar job with the entire production and I'm going to watch it so many times when they put it online. I really like how they've approached their skiing and filming, being deliberate and keeping everything fresh. They've inspired me to branch out with my filming this season. I'd like to combine elements of fun, creative skiing with an engaging storyline, and to tell that story outside of the park where I've been rooted for too many years. It's not different anymore to want to do something different, but that doesn't change the fact that I want to try to produce something unique. I don't only want to tell a story in a new way, but I want to find a way to tell a new story. That might not be something I achieve this year or the next year, but it's a goal that I hope to succeed with before the good
times are over.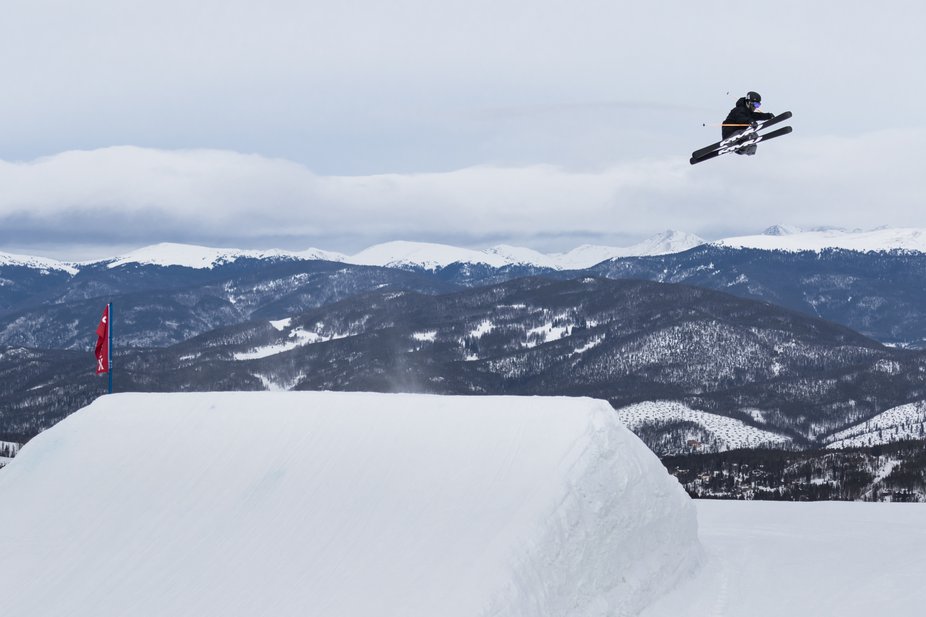 Anything else you want to add?
I just want to thank everyone who's believed in my vision. My family's been a huge support over the last couple of years, and I've made so many great friends that have helped push me further and higher, too. Many thanks to Jay Badgley from Phunkshun Wear for putting together a premiere for The Golden Age this weekend, Jim Borchardt at Bloom for backing me for the last two years, and Doug and the rest of the NS crew for giving me so many opportunities to explore what I love to do. Thanks of course to people who gave me rides this winter (Cole Alexander), let me stay at their house (Ascher Family), and the athletes themselves for working hard to get some great tricks on film. No doubt thanks as well to the sponsors: Phunkshun, Bloom, Slope Style, RMU, Scott, Pup's Glide Shop, Faction, Full Tilt, NS, and the High Fives Foundation. I hope that everyone loves the film, feel free to let me know personally what you thought of it!
Final note to anyone getting into filming: It doesn't matter where you're filming, what your filming with, how well you can edit, etc. All you have to do to make something that people will appreciate is to find a story that needs to be told and find your own way of telling that story. As long as you can make something that has heart and is interesting, the rest will come fine.
Don't forget to check it out this Saturday, October 3rd in Denver! The film will be released on Newschoolers early November.
http://www.newschoolers.com/watch/771741.0/The-Golden-Age---Trailer