Photos by Jordan Leahy
The Gatorade Winter Free Flow Tour charged to Wisconsin this weekend to see what the Midwest shredders are throwing down these days. Athletes came in from Minnesota, Michigan, Illinois, and Colorado to shred with the local Wisconsin rippers and compete for the chance at a spot in the Gatorade Free Flow Finals.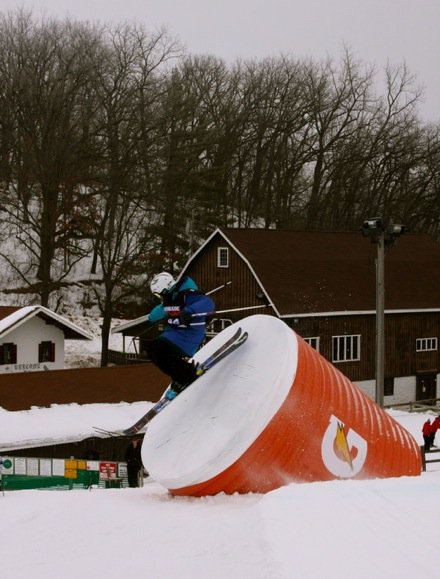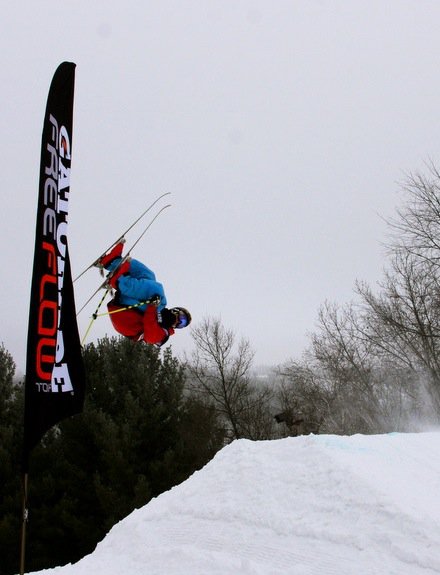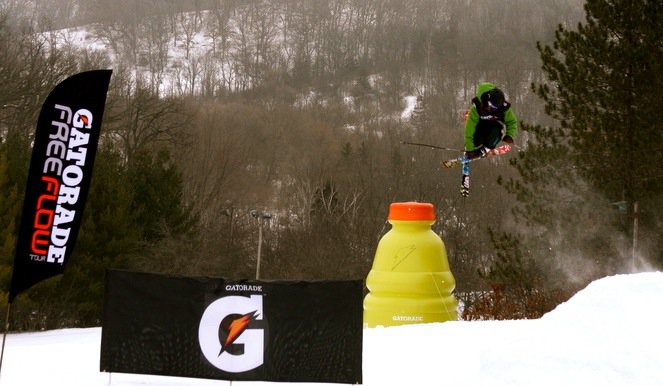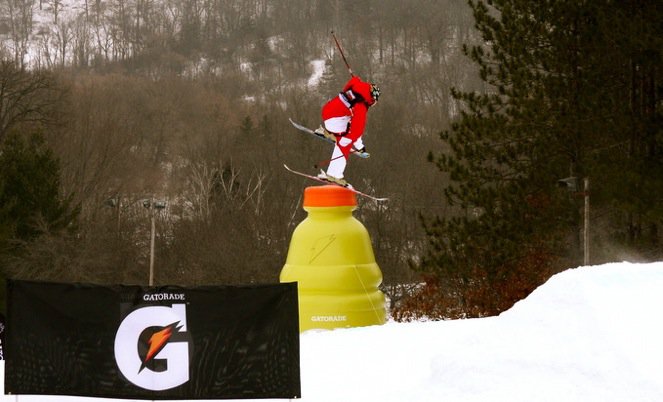 The 21 and under skiers started the slopestyle contest off on Saturday making it obvious that the Midwest is full of rippers. Michael Wilhelm was one of many Vail Ski Club shredders to fly in to Wisconsin to compete in their second Free Flow contest in as many weeks, and ended up tying for 4th with local Tyrol ripper Alec Nelson. 12-year-old Willie Borm made the decision to forgo the Junior Jam division and compete in the open division for his shot at the trip to Mt Snow. It was sick to see Willie make that decision to push his skiing and compete with the older guys, and he ended up in third place with his big left 7's.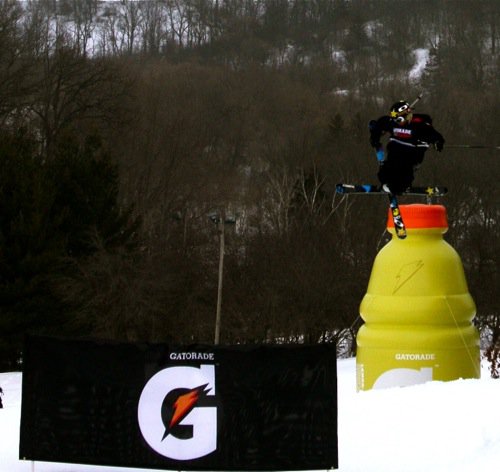 16-year-old Tyler Wellman from Boyne City, Michigan took second place with a big switch corked 5.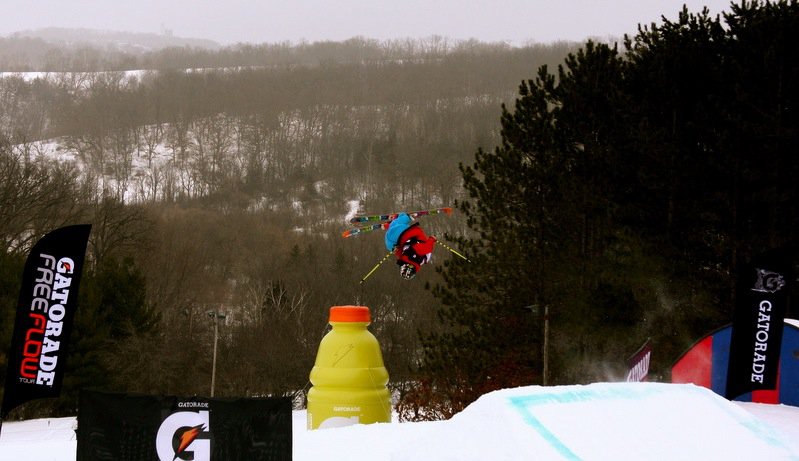 But it was Austin Torvinen, who came down from Spirit Mountain in Minnesota, that put down a super clean run including a corked left 9 to take the win and earn his Gatorade bottle trophy.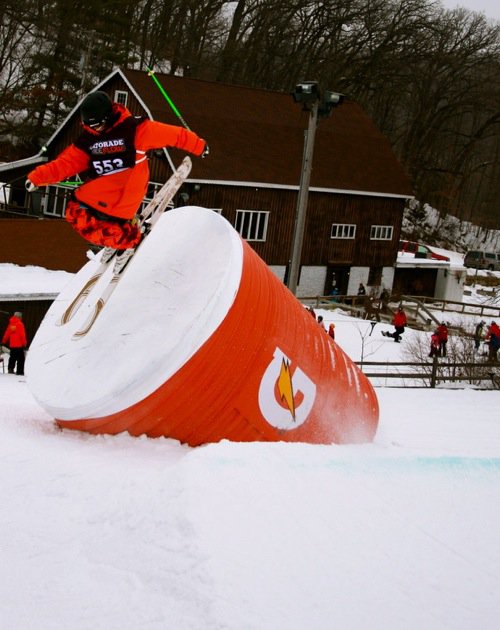 "This comp was sick," said Torvinen. We drove here last night, got lost twice and stuck in a ditch, but this is so worth it."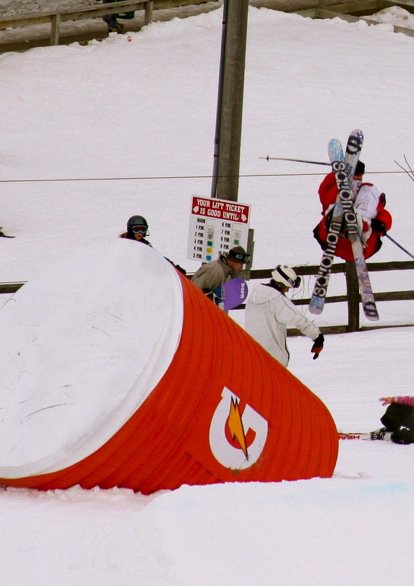 In the junior division, Cass Sheridan also came in from Vail after winning last week to take back-to-back Junior Jam wins, while Ethan Kondo and Jake Rath followed Cass with the second and third places.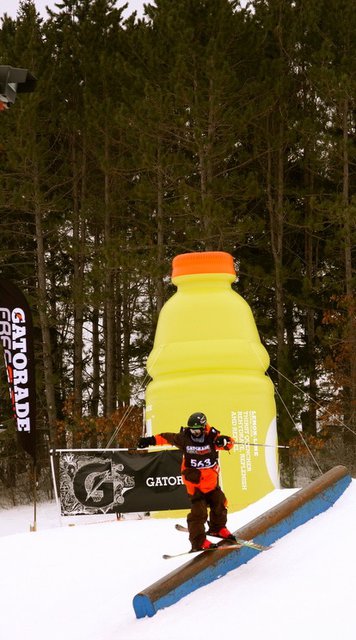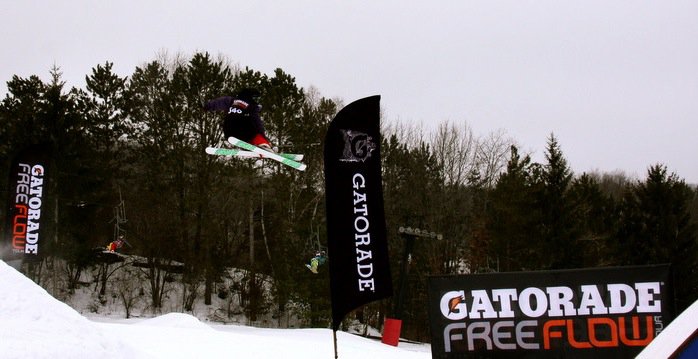 On the pipe side of things, another Vail local, Broby Leeds, made his trip to Wisconsin well worth it by taking the win in the Pipe Ski Open division with a huge left 7 on the first hit.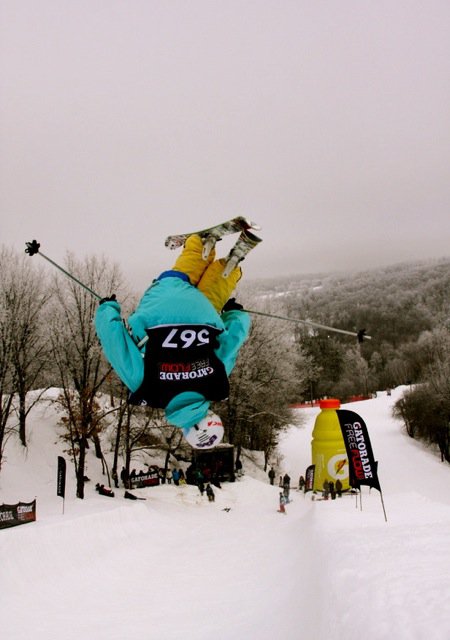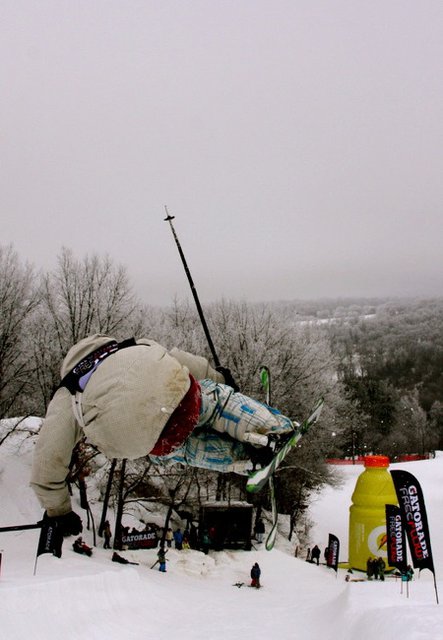 "I'm so stoked that my coaches brought us to the Midwest," said Leeds. "It's so rad that Gatorade is giving all the young skiers out there this opportunity."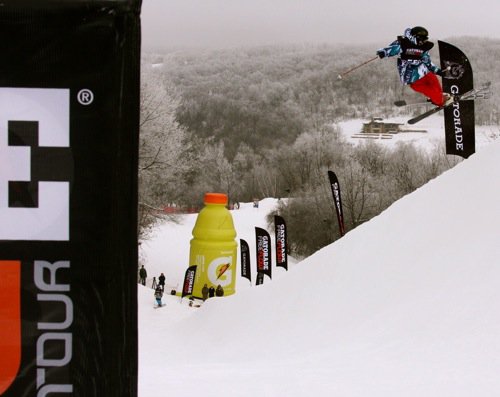 Tyler Wellman and Aiden Smith finished 2nd and 3rd with young gun Cas Sheridan placing 4th, while Ethan Kondo (brother of Alex Kondo, who took third place in the snowboard division) won the junior jam ski pipe contest to make the family trip in from Fon du Lac, Wisconsin a good one.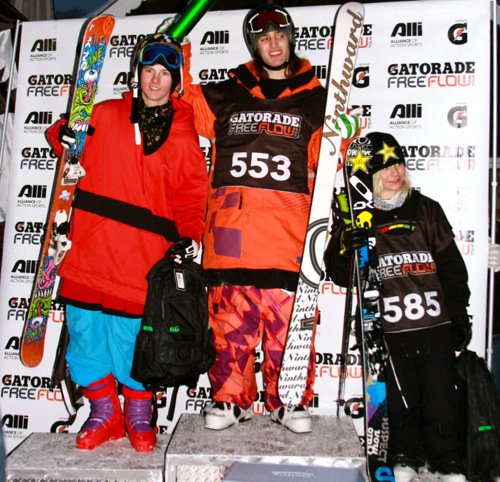 Results
Slopestyle
1) Austin Torvinen
2) Tyler Wellman
3) Willie Borm
4) Alec Nelson (tied)
 4) Michael Wilhelm (tied)
 
Junior Jam
1) Cas Sheridan
2) Ethan Kondo
3) Jake Rath
Halfpipe
1) Broby Leeds
2) Tyler Wellman
3) Aiden Smith
4) Cass Sheridan
5) Norman Berg
Junior Jam
1) Ethan Kondo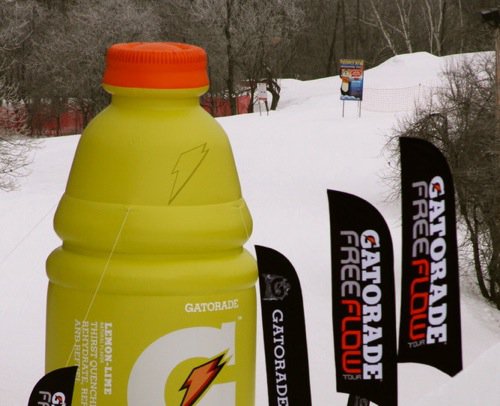 Click here to check out coverage of the Mountain High, California stop.
See you this weekend at Killington, Keystone and Big Bear!