Words & photos by Alli Sports
As the final weekend of events went down, the stakes were at an all-time high for the skiers at the Gatorade Free Flow Tour events at Seven Springs, Pennsylvania, Brighton, Utah and Sierra at Tahoe, California. With only one last superpipe contest to be held at Snowbasin, Utah on Wednesday, these amateurs were looking for their last shot at earning a spot on the roster that will compete this Saturday and Sunday on the Winter Dew Tour courses.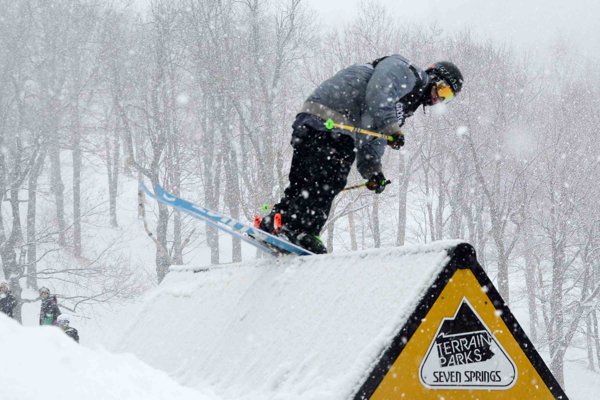 Will Hibbs
 
Out East, Seven Springs held a two-day competition, providing impeccable slopestyle and superpipe venues for the rising stars. The first-year host held a slopestyle competition Saturday, where Will Hibbs earned his third trip to the Gatorade Free Flow Tour Finals in slopestyle, looking to take his place in the circle of champions. After eight inches of snow fell throughout the day, it took the best riding from Hibbs for his chance to go "Flow to Pro".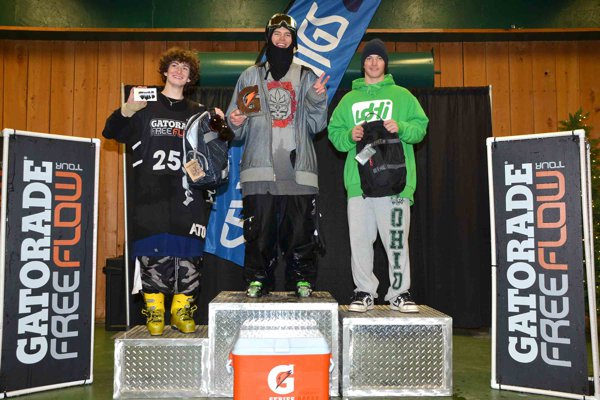 Seven Springs Slopestyle Podium: Carson Kerr (3rd), Will Hibbs (1st), Brian Kiss (2nd)
 
With bluebird skies, a freshly cut pipe, and a fresh blanket of snow on the mountain, Sunday was an excellent day to send one talented aspiring freeskier to the Finals next weekend during the third and final stop of the Winter Dew Tour in Snowbasin, Utah. Cody Buchalter will represent the freeskiers, who earned the victory with a 540 mute, to alley-oop flat 540, cork 900, flair and a massive 720 on his last hit. Not far behind were Mike Schumacher in second and Austin Kerker in third.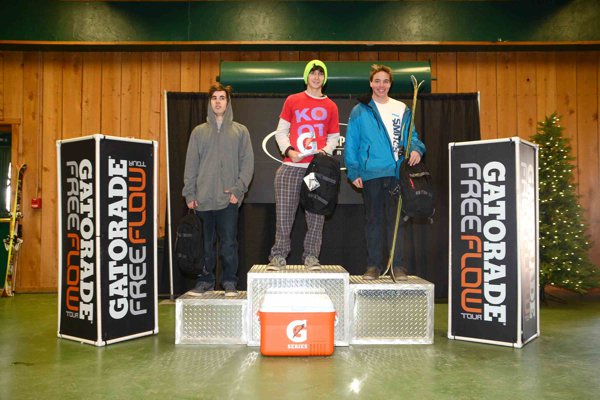 Seven Springs Superpipe Podium: Austin Kerker (3rd), Cody Buchalter (1st), Mike Schumacher (2nd)
 
With great freestyle progression coming out of the Brighton park, the only thing more impressive than the ski area itself is the talent that drove up the canyon from Salt Lake City to slay the Brighton stop of the Winter Gatorade Free Flow Tour. Over 85 contestants made the trip, but making his way to Snowbasin for the Finals is Andy Partridge. The local will not have far to travel, as he hails from nearby Park City, Utah.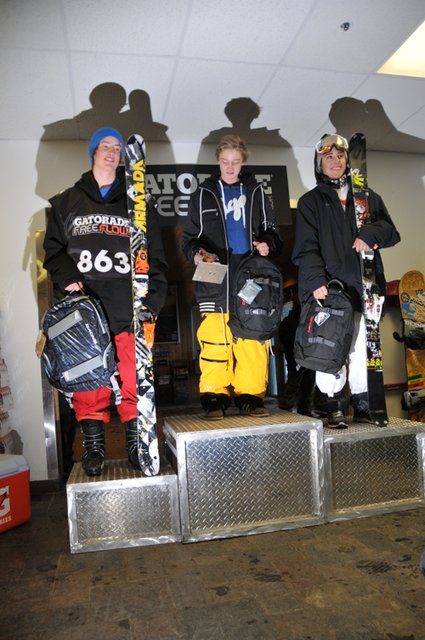 Brighton Podium: Charlie Leveroni (3rd), Andy Partridge (1st), Eri Lukkari (2nd)
 
A warm winter pushed the superpipe portion of the event over to Snowbasin on Wednesday, where challengers for the last three spots in the Finals will have their opportunity to compete for their spot on the professional circuit next winter.
 
Sierra at Tahoe, a second year host resort, pulled an impressive field of young skiers to compete at the final west coast stop of the Gatorade Free Flow Tour. The course best showcased the skills of freeskier Max Szekely out of Truckee, California, who will compete on the same course as the professionals at the Toyota Championship.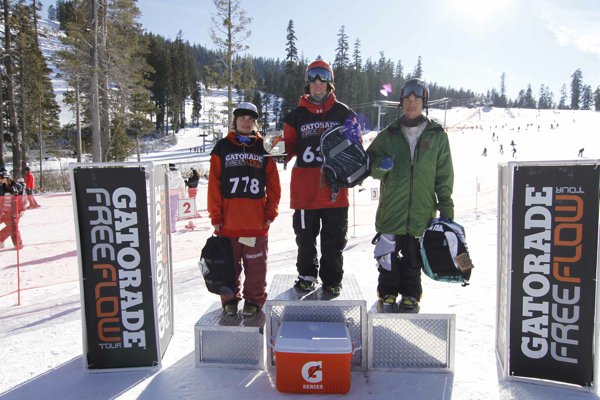 Sierra at Tahoe Podium: Chris Verrue (3rd), Max Szekely (1st), Jason Arens (2nd)
 
With the win, these four freeskiers have earned a pre-qualified spot in the Gatorade Free Flow Tour Finals, taking place this weekend on February 9th - 12th. The event will be held in conjunction with the Winter Dew Tour's final stop of the season, the Toyota Championships, where overall champions will be crowed and earn a spot in the first stop of the 2012-13 Winter Dew Tour.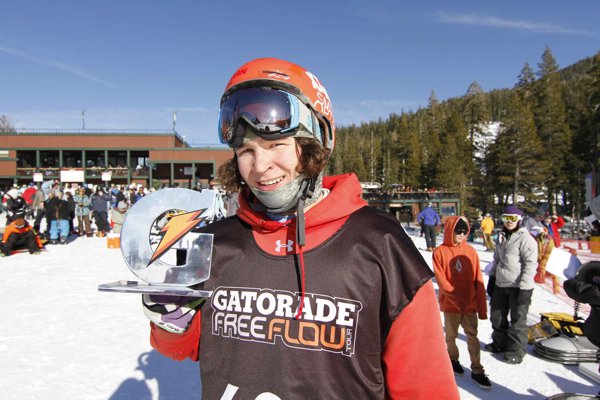 Max Szekely
Seven Springs Results
Slopestyle
1) Will Hibbs 
2) Brian Kiss 
3) Carson Kerr 
4) Jimmy Leslie 
5) Reid McEachren
 
Superpipe
1) Cody Buchalter 
2) Mike Chumacher
3) Austin Kerker 
4) Jimmy Leslie 
5) Evan McEachran
 
Brighton Results
 
Slopestyle
1) Andy Partridge 
2) Erik Lukkari
3) Charlie Leveroni
4) Ian Hamilton
5) Quinn Wolferman

Sierra at Tahoe Results
 
Sierra at Tahoe Results
Slopestyle
1) Max Szekely
2) Jason Arens
3) Chris Verrue
4) Ian Krommenkoek
5) Zan Zirbel