Marking the beginning of the second stop of the Gatorade Free Flow Tour on the East Coast this weekend was the superpipe competition at Killington Resort in Vermont. Some of the East Coast's best athletes come out to battle for the prize to compete in the finals at Mount Snow this February.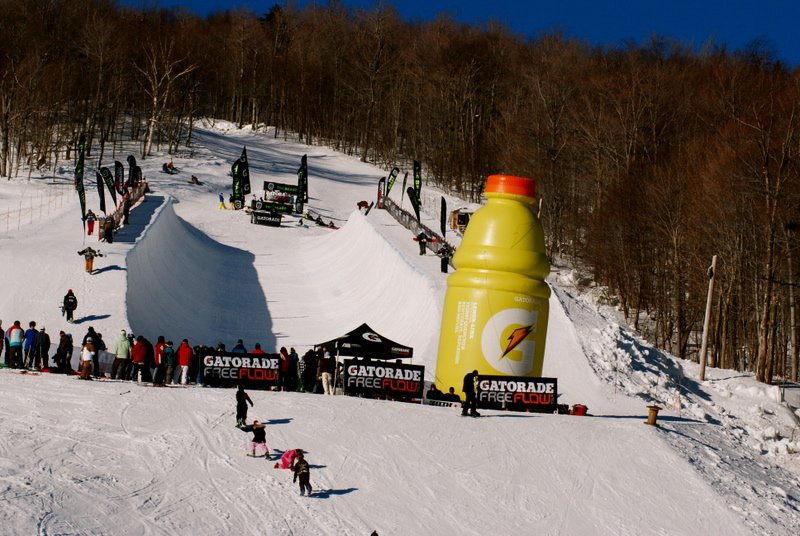 In the Freeski Open division everyone was enjoying Killington's recently opened superpipe, blue skies, and mild temps. Taking fifth and fourth place was Daniel Rosenblum and Kyle Keatingm, respectively. In third place, taking home a case of Gatorade and Nike 6.0 backpack full of swag, was Alex Gorham of Stowe, Vermont, who's run consisted of a big 900 and zero spin. Second place went to Colby Vavolotis of Rehoboth, Massachusetts with an impressive run that included a 900 to 720 to switch 900. Taking the top spot and a trip to the finals was Brendan Wall of Rockport, Massachusett, who's winning run featured a big 900, to 540 to a flatspin at the bottom.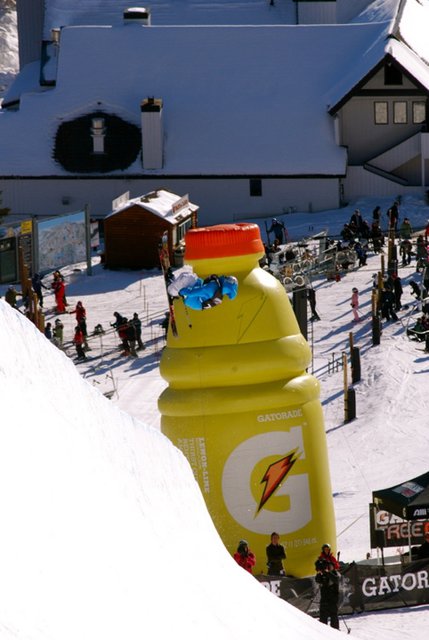 "It was a great contest," said Wall. "I couldn't be more stoked for the finals!"
Will Halper took the third place spot in the Junior Jam Ski division scoring a 68.33, while second place went to Dylan Ward and his solid straight airs all the way down the pipe. Taking first place was Cottie Gorham (Alex's younger brother) with his big mute grabs and straight airs. Cottie's older brother Maks also took 3rd place in the Open Ski slopestyle the same day in Keystone, Colorado.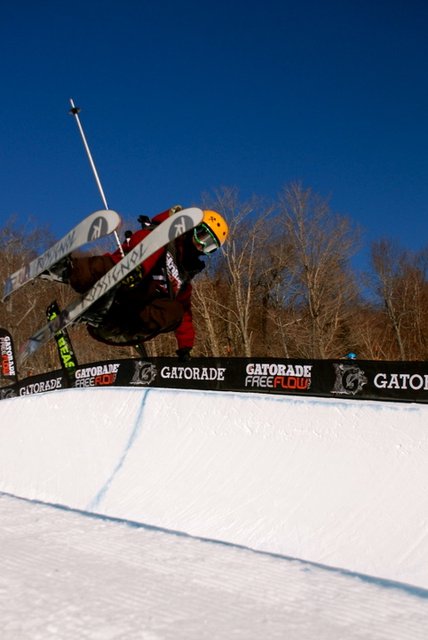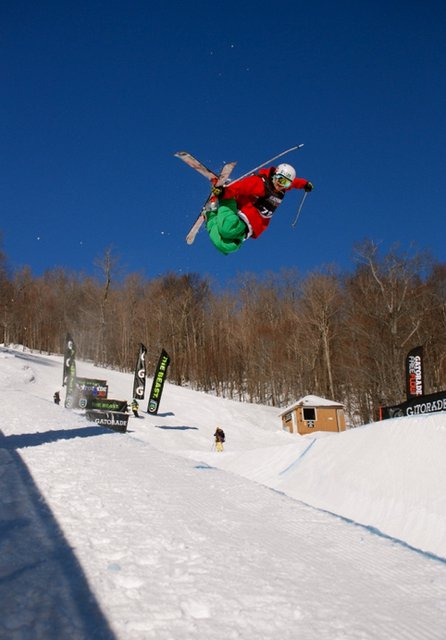 Following Saturday's pipe contest, the slopestyle portion of the weekend continued to be a great display of how much this next generation of skiers and riders are going to be pushing the level of amateur competitions. With the prospect of breaking into the pro ranks of the Dew Tour on everyone's mind, kids were pushing themselves to perform at the top of their game.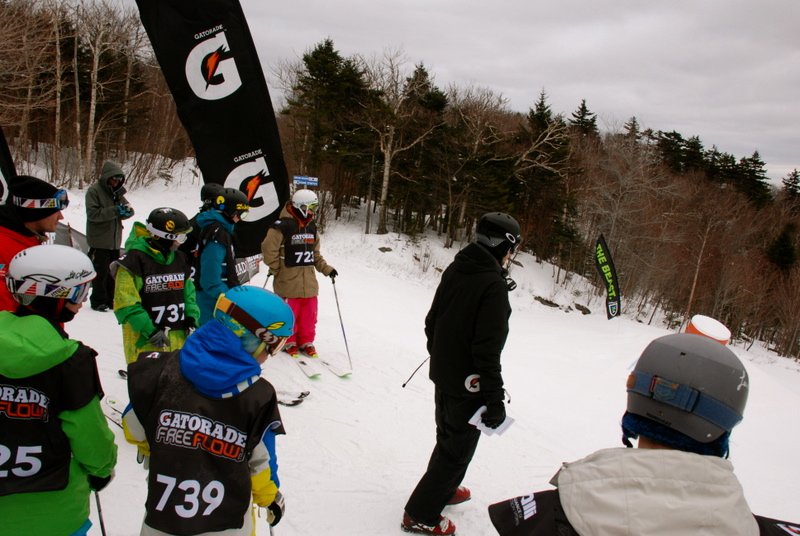 In the Freeski Open division the field was narrowed down from 33 competitors to 10. Taking fifth place was Alex Gorham, who also placed third in yesterday's superpipe competition. Fourth place went to Christian Schumacher and his 270 out of the cannon, switch 3's, and rodeo's. The third place finisher was Will Hibbs and his 720's, rodeo 5's, and switch 7's, and in a close second place was Scott Donahue with a big 450 out of the cannon, along with a 540, switch 720, and a switch 540. However it was Peter Engen who took the win. His final run of a switch 7, to switch rodeo 5, to 900 was just enough to earn him a spot in the Gatorade Free Flow Tour finals next month at Mount Snow.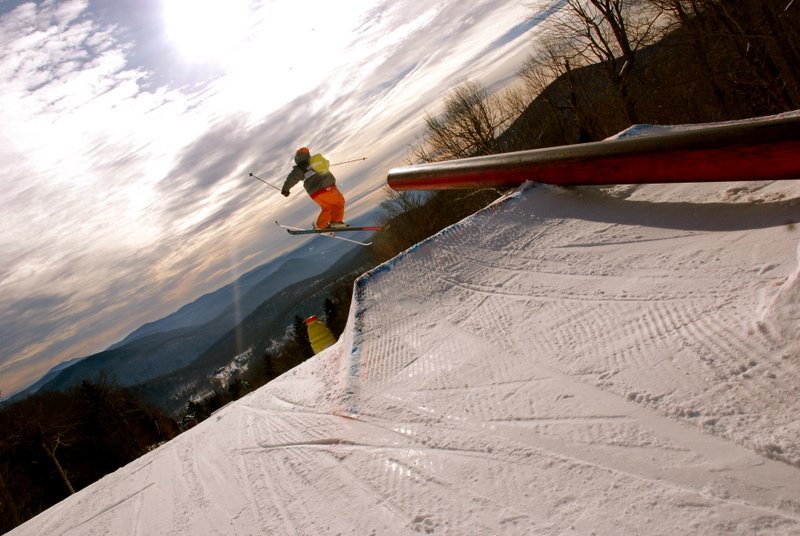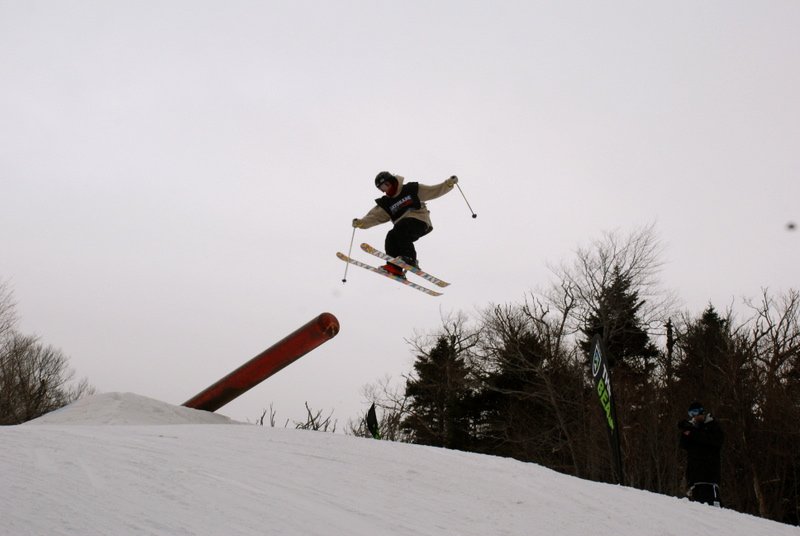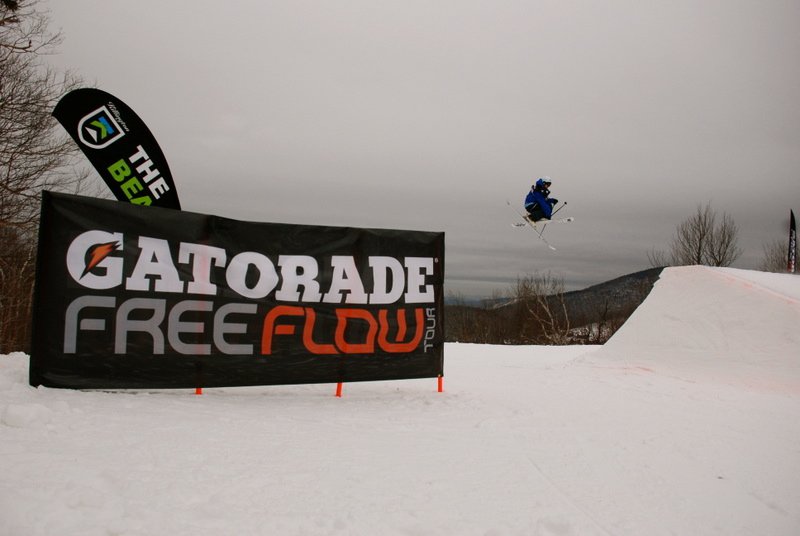 "I was psyched to get the win," said Engen." Finals are coming up real soon so have to train for the big Dew Tour course."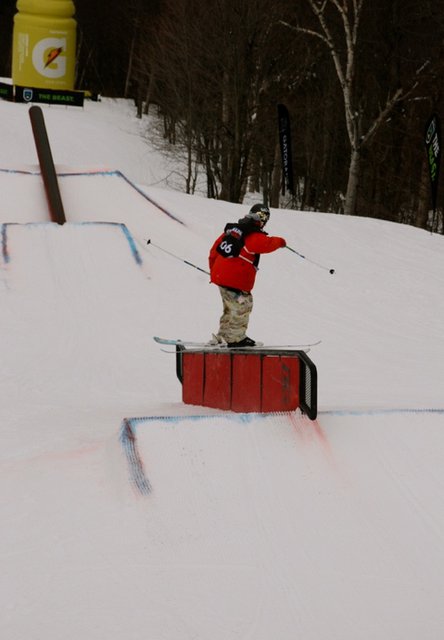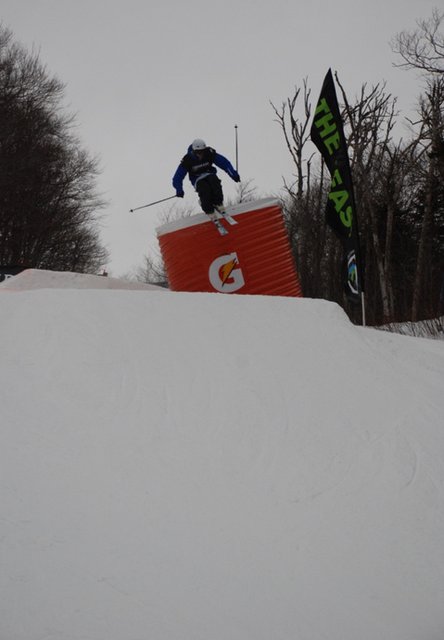 In the Junior Jam division we had another good showing from some of the up and comers in the amateur ski world. Sam Gnoza taking third place, while second place went to Cottie Gorham (who took home a lot of Gatorade this weekend) with his 270 out of the cannon and solid 360's, and first place went to Dylan Ward and his solid performance all day (and weekend) long.
Results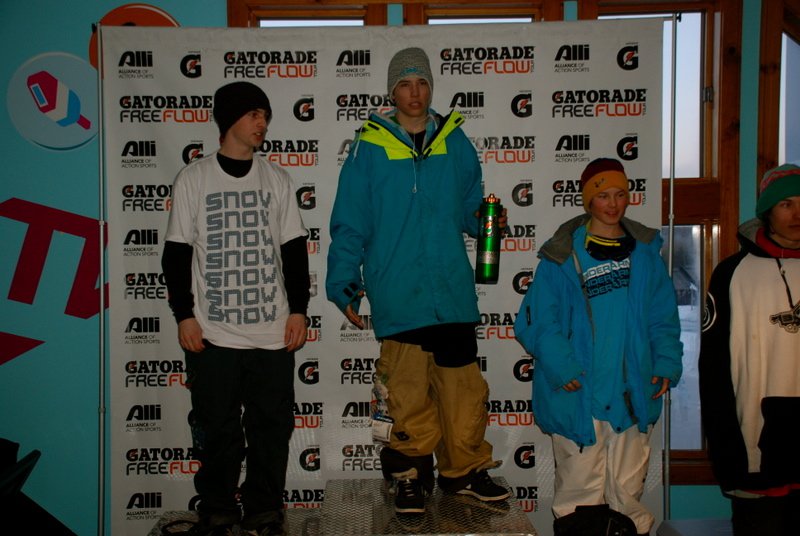 Freeski Halfpipe
 
1) Brendan Wall
2) Colby Vavolotis
3) Alex Gorham
4) Kyle Keating
5) Daniel Rosenblum
Junior Jam
 
1) Cottie Gorham
2) Dylan Ward
3) Will Halper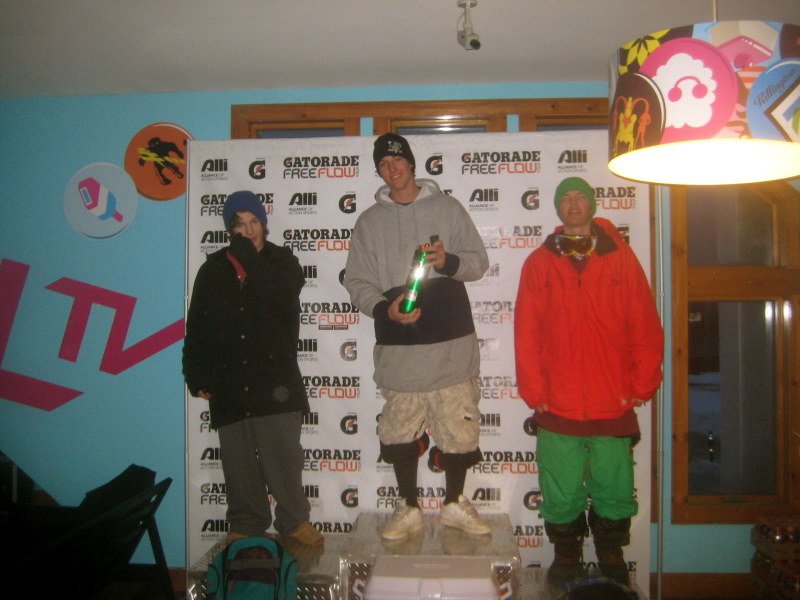 Freeski Slopestyle
 
1) Peter Engen
2) Scott Donahue
3) Will Hibbs
4) Christian Schumaker
5) Alex Gorham
Junior Jam
 
1) Dylan Ward
2) Cottie Gorham
3) Sam Gnoza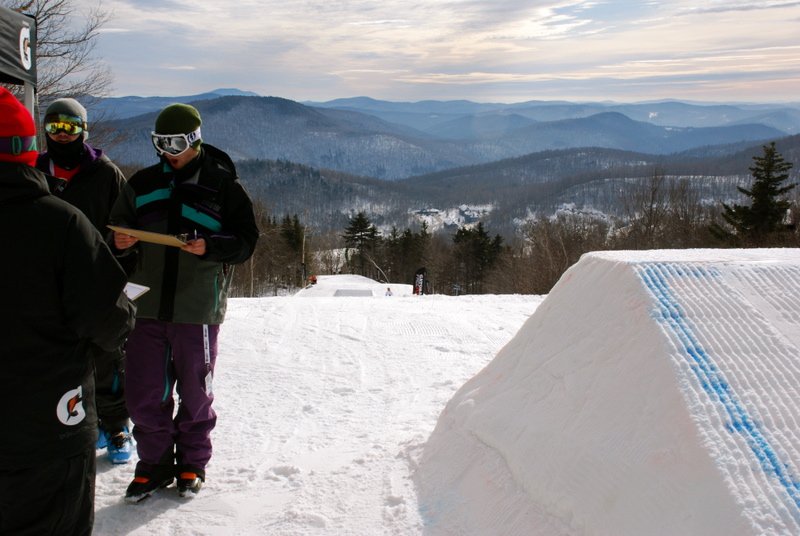 Guest Judge Mike Rogge
A couple of special guest were in attendance, including Ski The East's Mike Rogge, who was the guest judge, and Newschoolers.com's very own Doug Bishop, who had this to say about this weekend's event…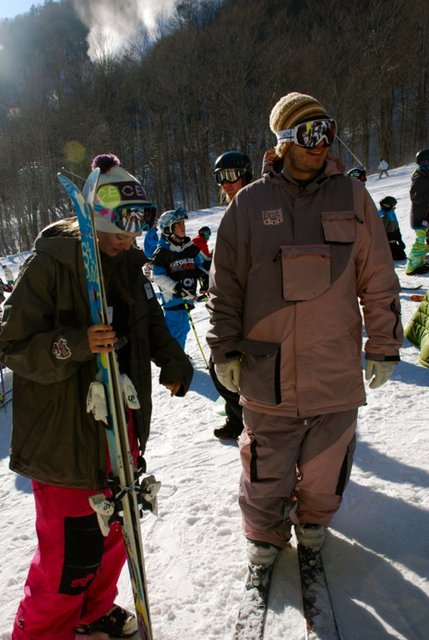 Doug Bishop
"You know, I remember back in the day when I was still a fresh, young twin-tipper there seemed to be an unending supply of local events to pursue the fleeting dreams of pro skierdom at.   
It was great. Get together with a solid group of other riders, and just ride for the day. It gave you a taste of the big leagues, and was sometimes it was even a qualifier for events upstream of your talent level.
Those smaller events seemed to decrease over the mid 2000's. Events such as the US Freeskiing open, once the last place where a veritable unknown skier could mix it up with the big boys, began to lose their luster. It seemed like it was getting pretty hard to get a chance to show you are the next big thing in skiing...
However, this weekend I got to see that at least one tour is bringing that back, and doing it in style. Gatorade - the brand that is iconic in the tasty and hydrating sports drink space, has sponsored the Free Flow tour, and launched 10 stops around North America. The concept is nice and simple: one day of pipe and one day of slopestyle. Winners get flown to Mount Snow to duke it out in the Gatorade Free Flow Finals, and the winners of that get into next winter's Dew Tour.    
So really, the key here is that any one of the rising starts at one of these events could skyrocket themselves to a big win at the Finals of the Dew Tour, and to instant fame. Remember when this used to happen?  Think TJ Schiller 2004: http://www.schillmania.com/content/entries/2004/02/29/tj_schiller-us_open/. The opportunity is out there, so to all you kids out there looking to go pro, here is your chance.  
Killington did a great job hosting the event. Tess Hobbs was kind enough to hook up the NS crew with accommodations and tickets, and we had a blast. If you've never been, Killington is an amazing resort.The course was top notch, with the park crew working tirelessly to keep everything in mint condition. There were a couple of well-set rails to kick the course off, and then a smooth four-jump line down the path. The athlete talent level was there, and it set the stage for an impressive event.  
Overall I was incredibly impressed by the talent at the Free Flow Tour, and know that there's a hungry batch of skiers coming to challenge the status quo and dethrone some of our current champions.   
I'm just glad to see that there's a way for them to work up the ladder. Watch out Tom Wallisch, because some of your fans might be nipping at your heels faster than you know it."
Keep Shredding NS,
Doug.