Words & photos courtesy of Alli Sports
In the first day of competition at this weekend's Gatorade Free Flow Tour Finals, freeski slopestyle competitor Robbie Franco earned the right of passage from amateur to professional with his win in Saturday's contest. With the win, 17-year-old Franco becomes the 2011 Champion and earns a prequalified spot in the 2011-12 Winter Dew Tour's first stop in December.
"This is amazing, Gatorade could not do a better competition," said Franco. "The way they treat their riders, doing everything to help kids get out in the pro level is above and beyond anything else out there. Look at this trophy – it's sick!"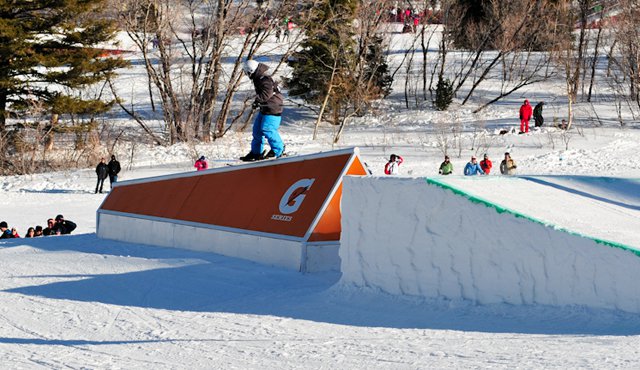 Robbie Franco
Franco's run, a 270 onto the flat box, to transfer over switch-up to the down rail, to switch-up on the flat box with a rodeo 5 off, followed by a switch left 9 and double flatspin 9 on the jumps, earned the top score of 90.00. Competing on a torn meniscus, he topped one of the closest podiums in the history of the Finals, as second place finisher and 13-year-old Willie Borm's run earned an 89.00, and Maine's Tyler Duncan's 88.00 was a tight finish for third place.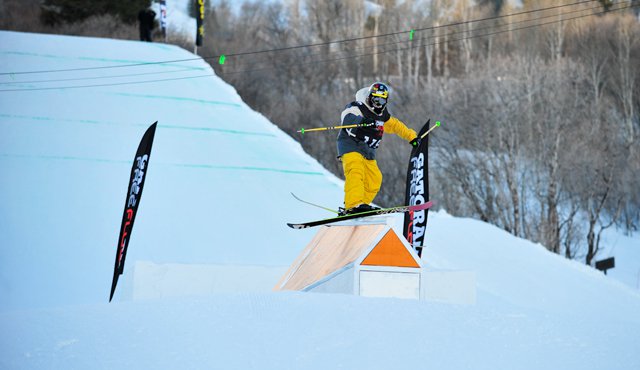 Willie Borm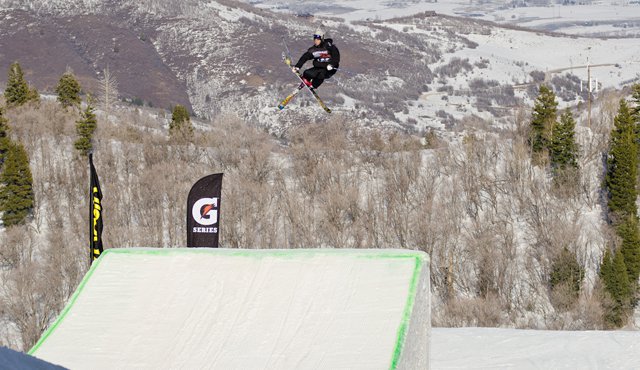 Tyler Duncan
In the following day's superpipe contest, Aspen, Colorado's Alex Ferreira rode out his success of the season by topping the podium and winning a spot in next season's Winter Dew Tour December contest.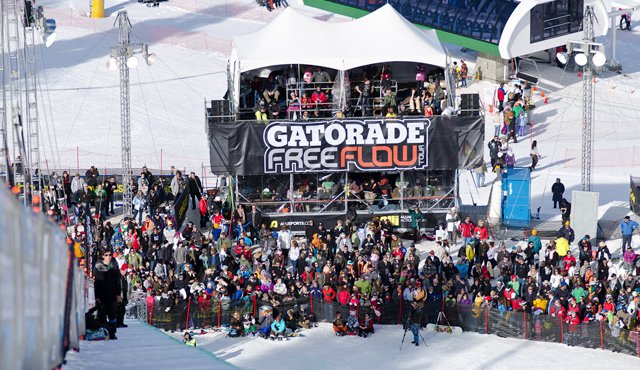 After taking a fall in his first run, Ferreira dropped into his second run looking to take it all, which he did with huge airs and some of the tightest spins of the day. The 16-year-old will advance to the professional contest to join friend and 2010 Champion Torin Yater-Wallace, who watched on from the top of the superpipe.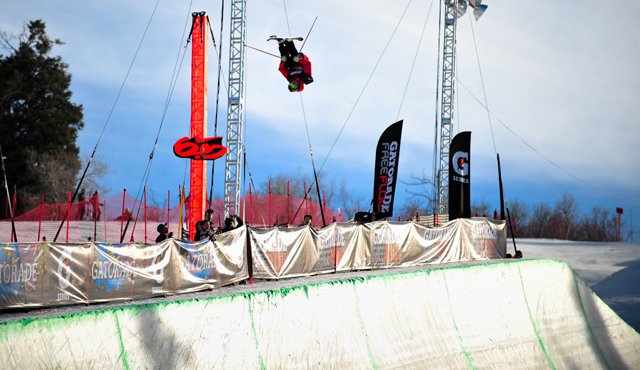 Alex Ferreira
"This has been a really great opportunity that Gatorade provided for us," said Ferriera. "I'm so excited, this was so fun and the Winter Dew Tour will be a great way to continue my goals in skiing."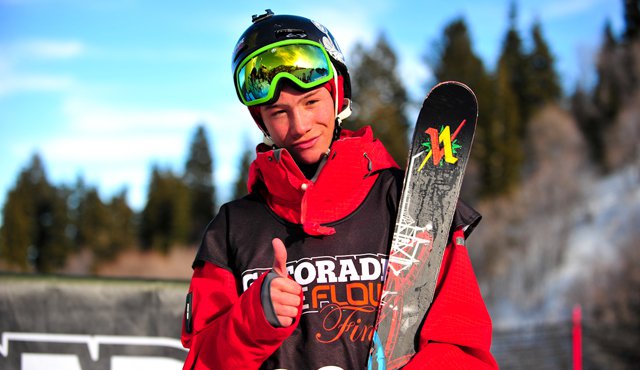 The only American on the podium, Ferreira clinched the win with a high score of 92.25. Also using his second run to land on the podium was Canadian Simon D'Artois, who scored an 87.50. And coming all the way from Great Britain to round out the podium in third place was James Machon, whose enthusiastic run earned him an 81.00.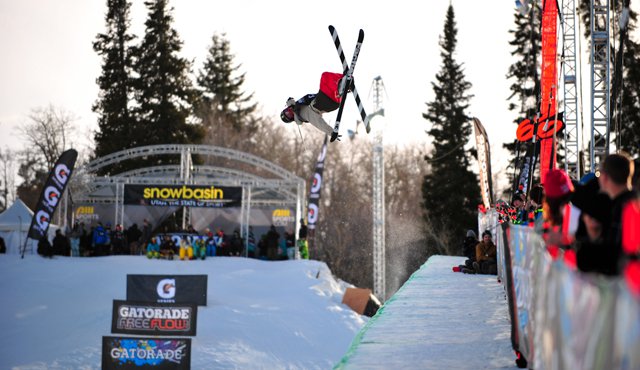 Simon D'Artois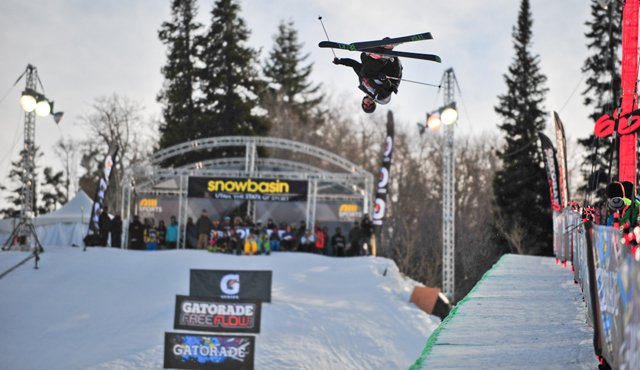 James Machon
The four-day competition was held in conjunction with the 2010-11 Winter Dew Tour, featuring freeskiing and men and women's snowboarding disciplines. The winners from this year's competitions will compete in December at the first top of the Winter Dew Tour's 2011-12 season.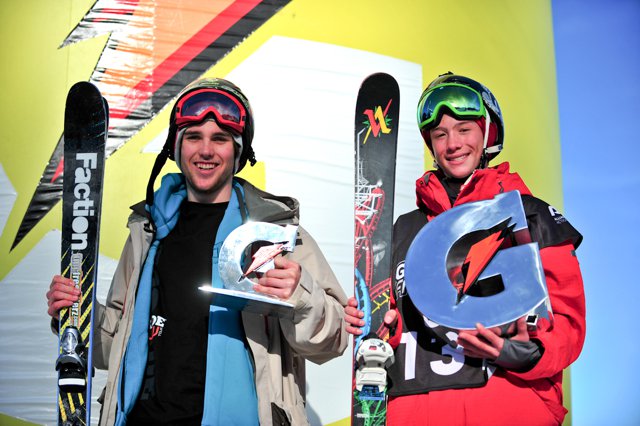 Simon D'Artois (2nd), Alexander Ferreira (1st)
Results
Superpipe
1) Alex Ferreira - 92.25
2) Simon D'Artois - 87.50
3) James Machon - 81.00
4) Austin Simonpietri - 75.00
5) Colby Vavolotis - 69.75
6) Daniel Rosenblum - 63.75
7) Ty Wellman - 45.50
8) Clint Kasten - 29.25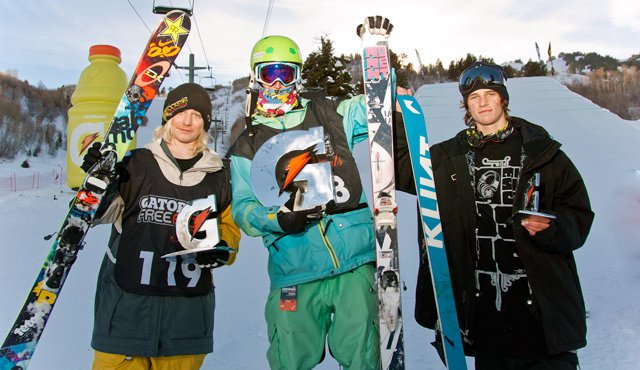 Willie Borm (2nd), Robbie Franco (1st), Tyler Duncan (3rd)
Slopestyle
1) Robbie Franco - 90.00
2) Willie Borm - 89.00
3) Tyler Duncan - 88.00
4) Cesar Rodriguez - 87.75
5) Will Hibbs - 87.50
6) Ian Hamilton - 83.00
7) Alex Gorham - 81.75
8) Tanner Coulter - 81.25
9) Lars Ellingson - 77.75
10) Michael Briggs - 64.25
11) Freddy Brideweser - 29.25
12) Tanner Boudreau - 24.50
13) Austin Torvinen - DNS
On behalf of everyone at the Gatorade Free Flow Tour and Newschoolers, congratulations to Robbie Franco and Alex Ferreira. We look forward to seeing you at next year's Winter Dew Tour!