**Rescheduled to Sunday March 20th**
Welcome to the Guohski March Melt Rail Jam 2022!
The March Melt Rail Jam is presented by K2 Skis & supported by Corbetts, Smith Optics, Dakine and Goggle Soc. Tons of prizing to be given out from these brands including a pair of K2 Poachers and cash prizes for our top 3 riders of the day! We will also have a Ladies standout award and a Grom standout award.
The March Melt Rail Jam will take place Sunday March 20th at Mt St Louis Moonstone in the Junkyard. Although this is a rail jam, we have prizes for everyone and it's going to be a fun time. We will have local drone pilots recording video of the event!
We have built some new features at the bottom of Junkyard with the MSLM terrain park crew! A full day went into building these 3 new features, thank you MSLM & their team. We will also put in a 4th more mellow feature before the event so that there is something for everyone. Check out the build below and the video here
https://www.newschoolers.com/videos/watch/1036114/video-mov
Event Information and Registration
The event will run from 8:45am to 3pm and will be $50 cash for registration on the morning of the event.
MSLM has provided us with $40 cash lift tickets if you are not a pass holder.
GUOHSKI March Melt *tentative* Schedule
8:45am – 9:45am Rider check in
10am – 10:30am Practice
10:30am – 11am Feature maintenance / Riders meeting
11am – 12pm Open Jam Session on all features
12pm – 1pm Lunch break
1:00pm – 2pm Teardrop Throwdown
2pm – 2:30pm Rider voting, judges deliberation
2:30pm – Awards - $200 Cash for each rider in the Top 3! Pair of K2 Poachers for Judges pick award! Ladies standout! Grom standout!
This is a ski only event.
Sign up below and hope to see you there!
March Melt Rail Jam Info & Sign Up
All updates will be posted through our instagram: https://www.instagram.com/guohski/
Huge thank you to MSLM and K2 Skis and the other sponsors for working with us to get this going! Special thanks to Sandy Boville for paving the way for events like this at MSLM :).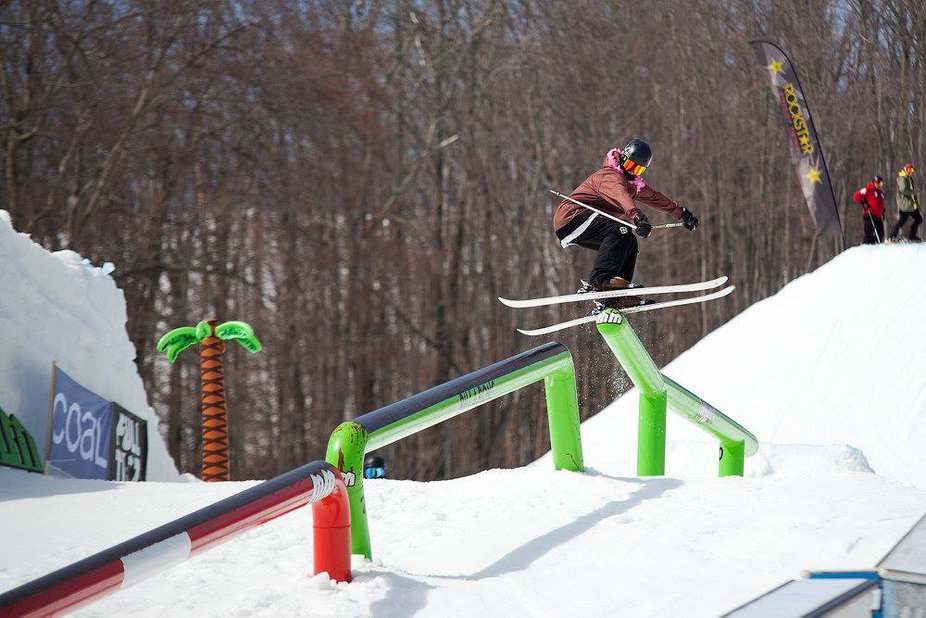 Sandy Boville Invitational 2015/16