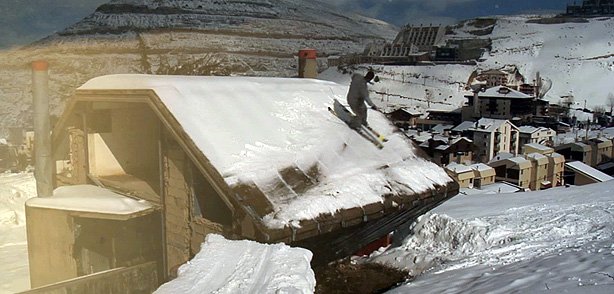 The third film GPSy Feelin "Gonzo" arrives Nov. 15!
Meanwhile a new season packed adventures, we ship to Lebanon for a few minutes.
Propelled 2833.734 km as the crow flies from the house, we found conditions comparable to ours with a bonus of rain, which has prompted us to jump on everything that happened, stone wall, house construction, metal bar and so on …
In short, we can not really say that it was worth it, especially when it was forfeited our duty free bottles of Jack Daniels and our cartons of cigarettes by the German customs.
God Bless GPSy Feelin!
MPORA Action Sports
Related posts:GPSYfeelin CUT ? 20 FEELIN GPSY is up again and will always be there...
GPSYfeelin CUT #24 Latest throw out by GPSY Feelin' is here! This was...
GPSYfeelin: NO POP, NO STYLE!! Have anyone ever said to you 'No pop, no style'?...