Words & photos: Jeff Schmuck
Prior to The Meeting forcing the leaves to change color in Aspen and years before IF3 began rocking Montreal to its core, there was Freshtival. Freshitval, which takes place annually in Calgary, Alberta, Canada, is North America's longest running freeski film festival, and despite taking place a touch later on in the burgeoning premiere season calendar, the emulated event is still a must attend for anyone within a crow's fly of Cow Town.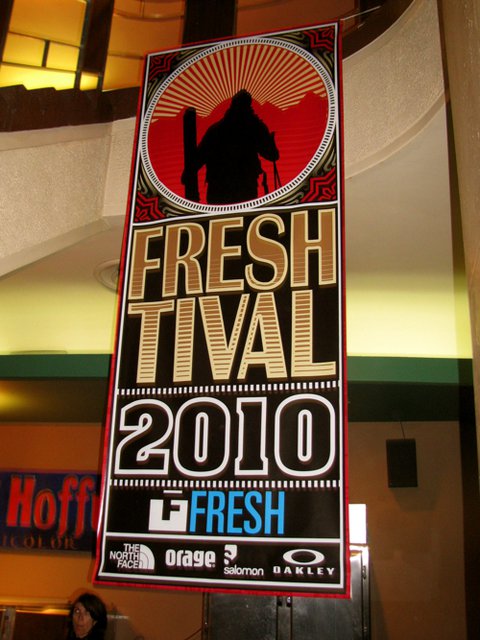 Freshtival is the brainchild of one of the hardest working and courageous men in the ski industry, Steve Saranchuk, who alongside his wife Sarah owns and operates Fresh, the best damn freeski shop in Western Canada, without question. Each and every year Steve reigns in the top movies, athletes and a stampede of excited fans for Western's Canada's official kick off to winter, and as anyone who's had the pleasure of attending can attest to, he's been doing a hell of a good job at it for the last eight great years.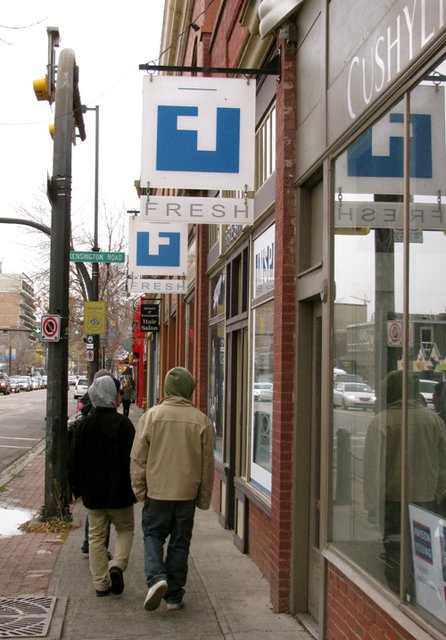 Fresh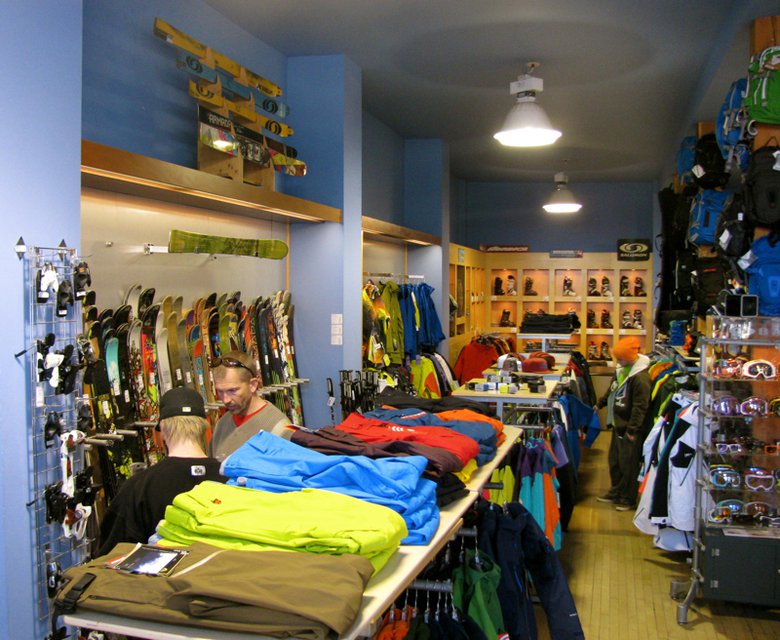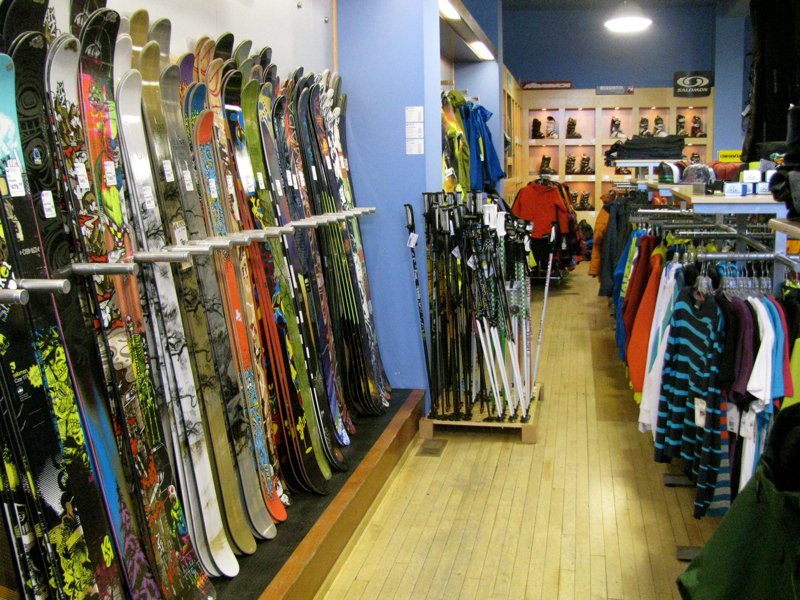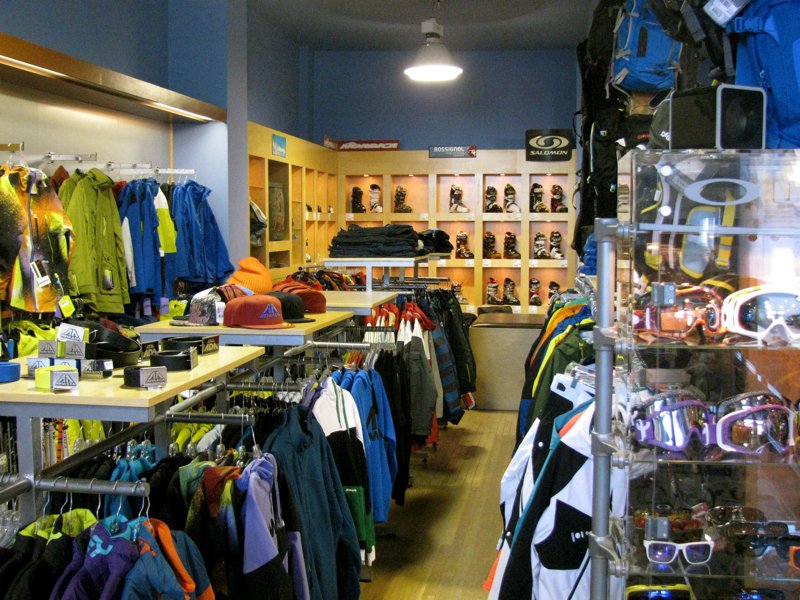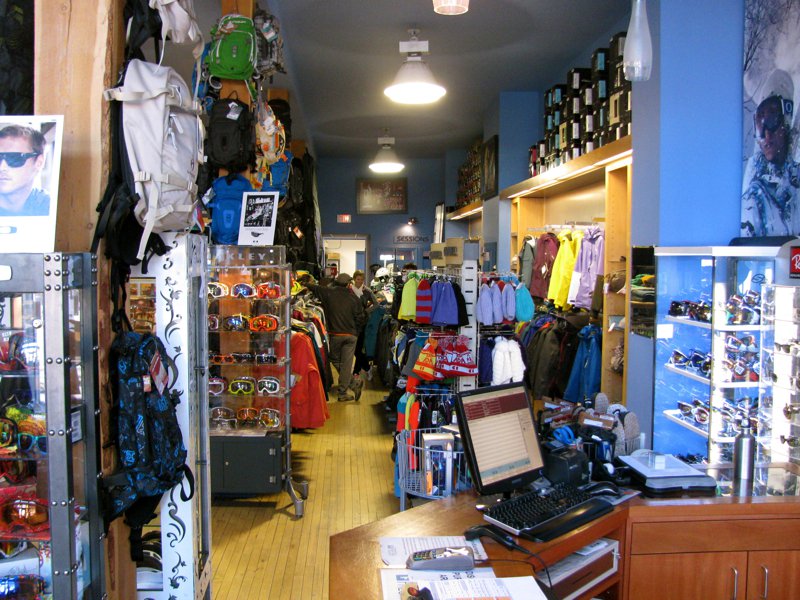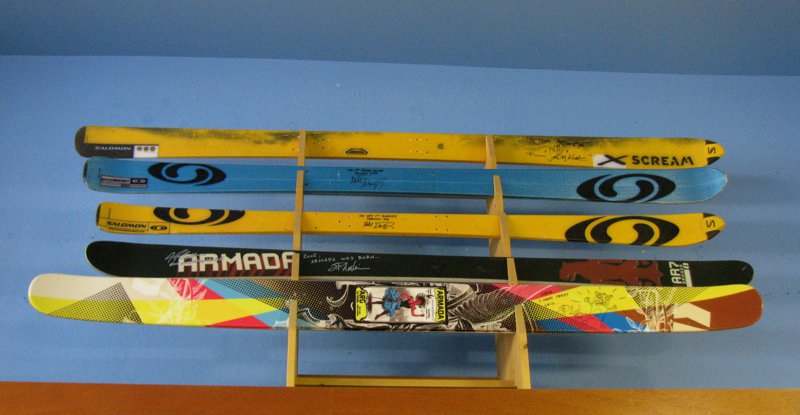 The first ever Salomon X-Scream, Pocket Rocket, Teneighty, Armada AR7 and JP Auclair's first pair of ARG's. That's some history.
The fun-filled weekend began on Thursday afternoon with less than desirable weather for a ski movie premiere, as near summer-like temperatures in Calgary prompted the throng of fans and special guests Sean and Callum Pettit, Mike Henitiuk, Sage Cattabriga-Alosa, Dana Flahr, Eric Hjorleifson, Chris Rubens, Inception stuntman extraordinaire James Heim, and The Godfather himself Mike Douglas to leave their puffy coats at home and don t-shirts and shades en route to the Uptown Theatre in downtown Calgary. The sunny skies didn't deter anyone from getting into the winter spirit though, as the theatre acted as seemingly any and all die-hard Alberta skiers' home away from home for the weekend, complete with multiple sellouts, which was all the more impressive since Fubar 2 was playing right next door.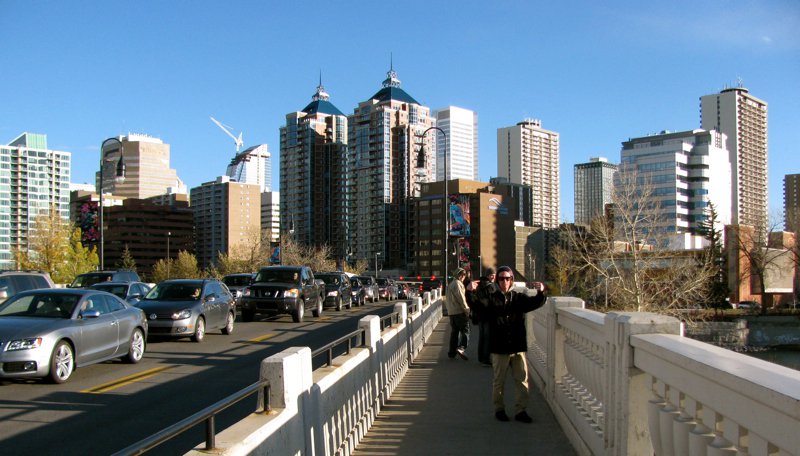 Calgary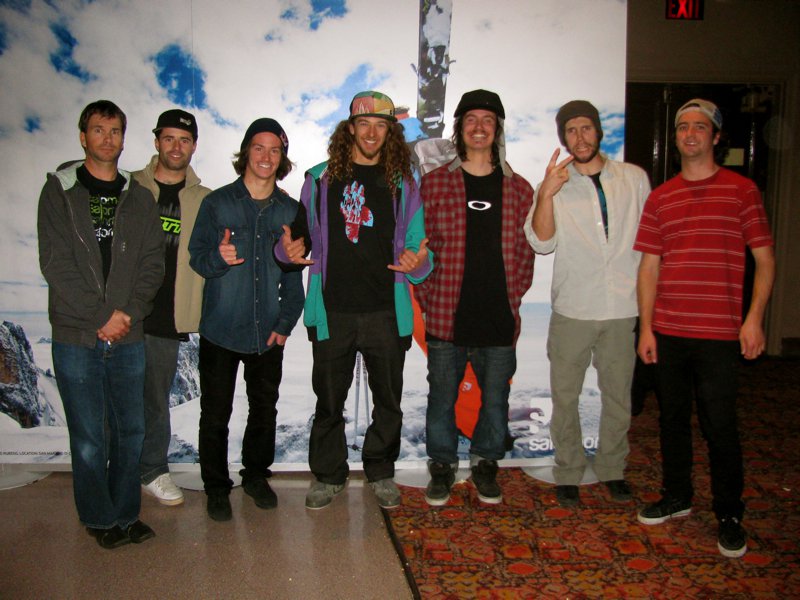 Mike Douglas, James Heim, Sean Pettit, Sage Cattabriga-Alosa, Mike Henitiuk, Eric Hjorleifson and Callum Pettit.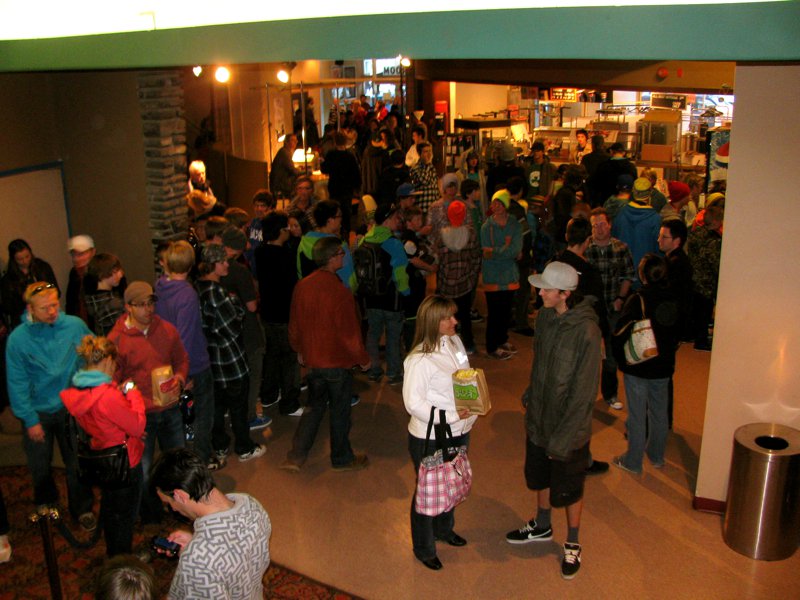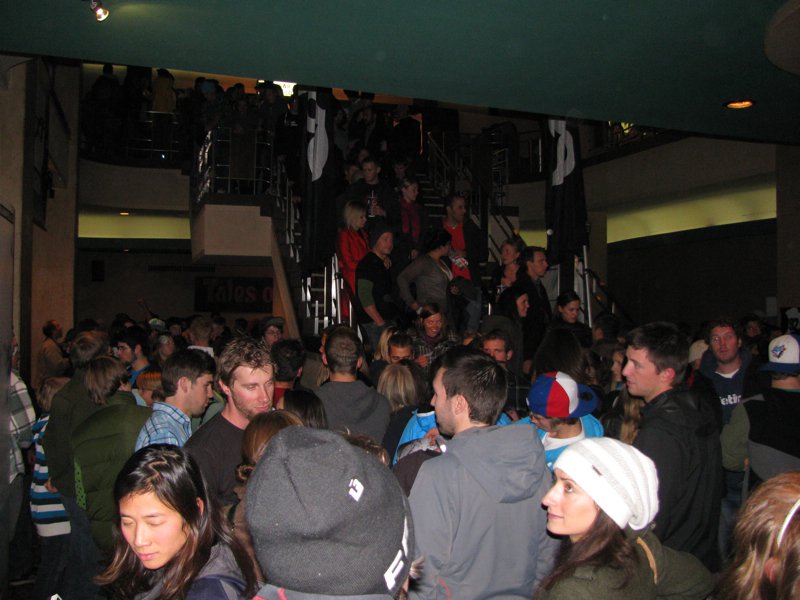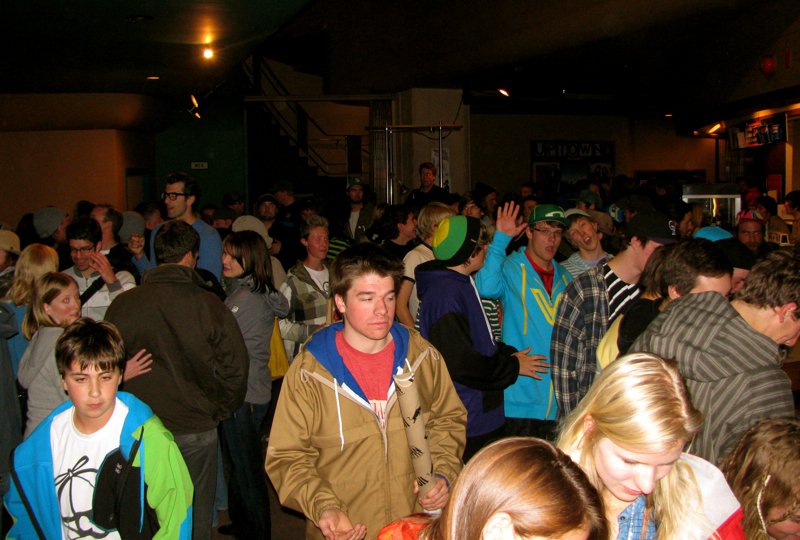 Following an autograph session with TGR heavy hitters Sage, Dana and Callum, Dendrite Studios' inaugural film Out of the Shadows kicked off the proceedings followed by TGR's blockbuster Light The Wick. With borderline psychotic offerings from Sage, Dana, Ian McIntosh and others, the good ol' Jackson boys' latest offering unwrapped more than enough big mountain treats to satisfy the sweet tooth's of the salivating big mountain skiers who call the jagged Canadian Rockies that loom over the city their personal playground.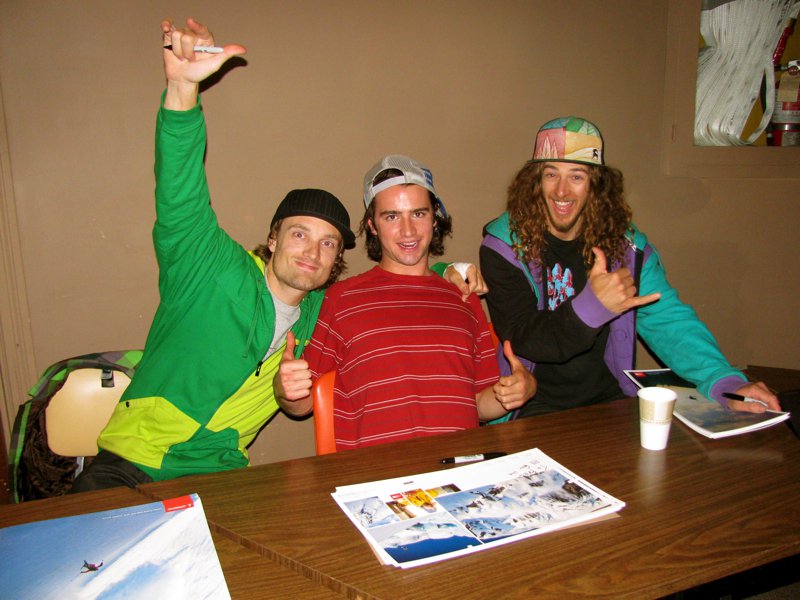 Dana, Callum and Sage lay down the jiffy markers before Light The Wick...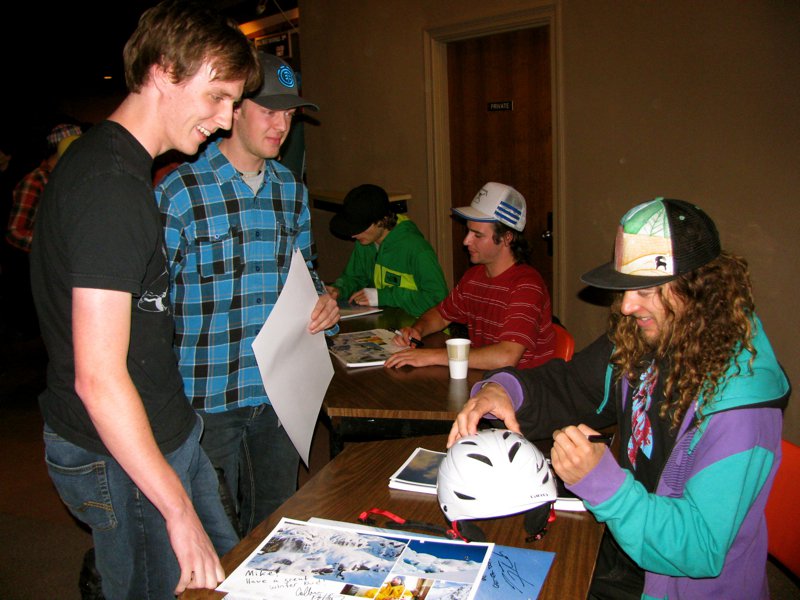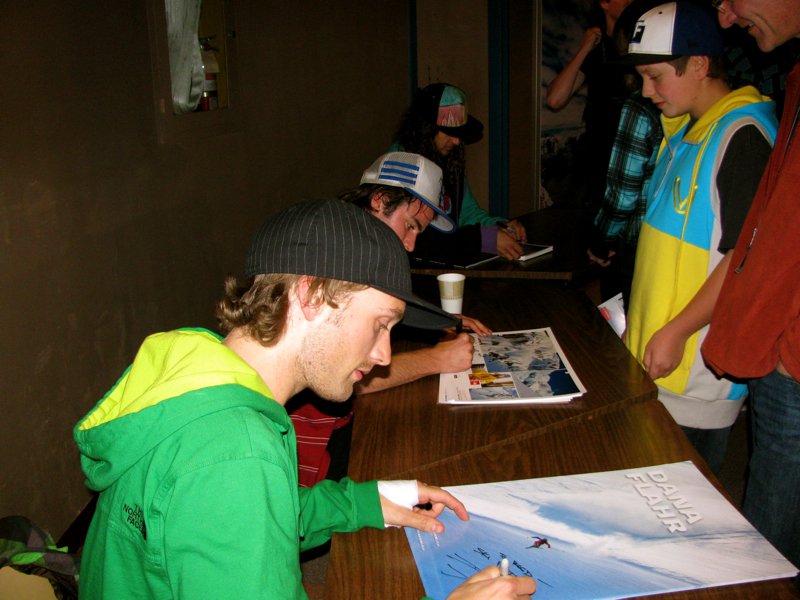 After two back-to-back showings of the films, everyone then made their way to Local 522 for the Freshtival Kick Off Party, where members of the Fresh staff injected everyone with a dose of nostalgia by throwing Happy Dayz and Blunt into the DVD player (it may have been VHS though to be honest), inducing everyone in attendance to hazily reminisce about what started it all.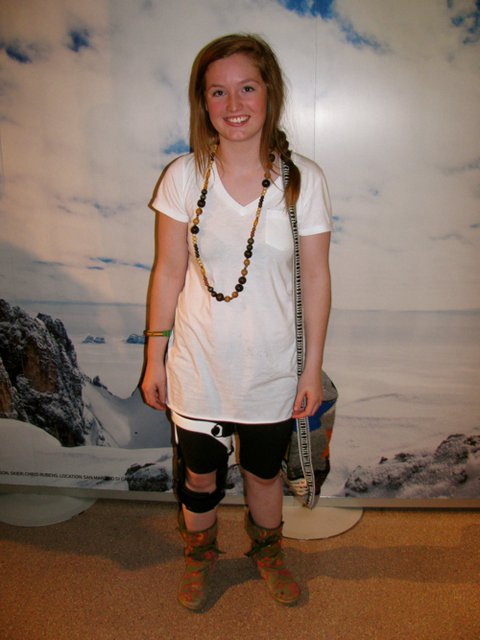 Megan Gunning showed up for a day before having to head in for knee surgery. Join us in wishing her a speedy recovery. Get well soon Meg!
In stark contrast to Thursday's quasi heat wave, the next morning Mother Nature produced the best-case scenario for a ski movie premiere, and it was truly a special one. It was the morning that we all start dreaming about the night our local mountains close in the Spring, and cause us to jump up and down in our underwear when we open our curtains in the Fall. It snowed.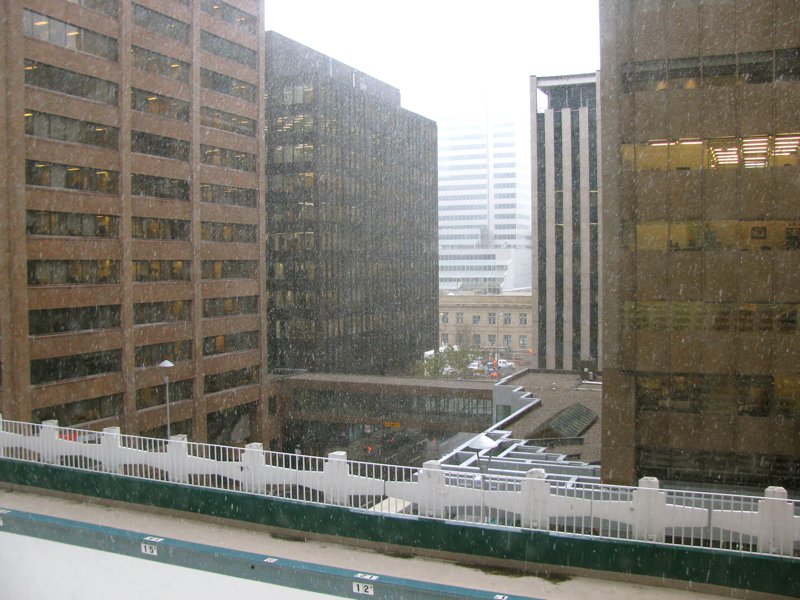 First snowfall of the year in Calgary. What better way to fire everyone up for a ski movie premiere.
An overly excited and energized crowd then jam-packed the Uptown that evening for Field Productions' Side By Side and Matchstick Films' The Way I See It, as emcee Mike Douglas wholeheartedly thanked the crowd for praying for snow in between dishing out free gear during trivia contests about nearby resorts Sunshine Village and Kicking Horse. The multiple swag giveaway contests were highlighted by a contestant who proudly admitted he was a snowboarder, who was promptly booed by the crowd before being strong-armed into choosing skis over a jacket after he emerged victorious in a paper airplane making/throwing contest. "One snowboarder at a time," Douglas grinningly proclaimed.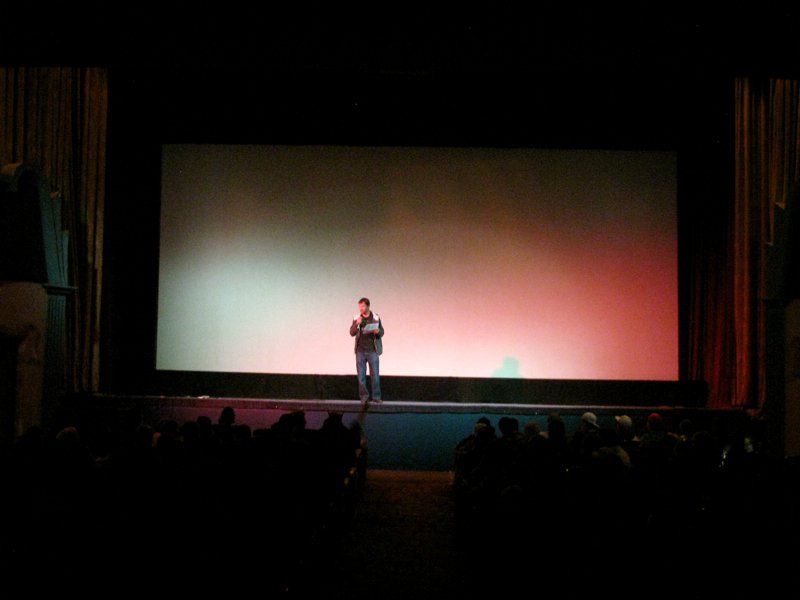 MC Mike Douglas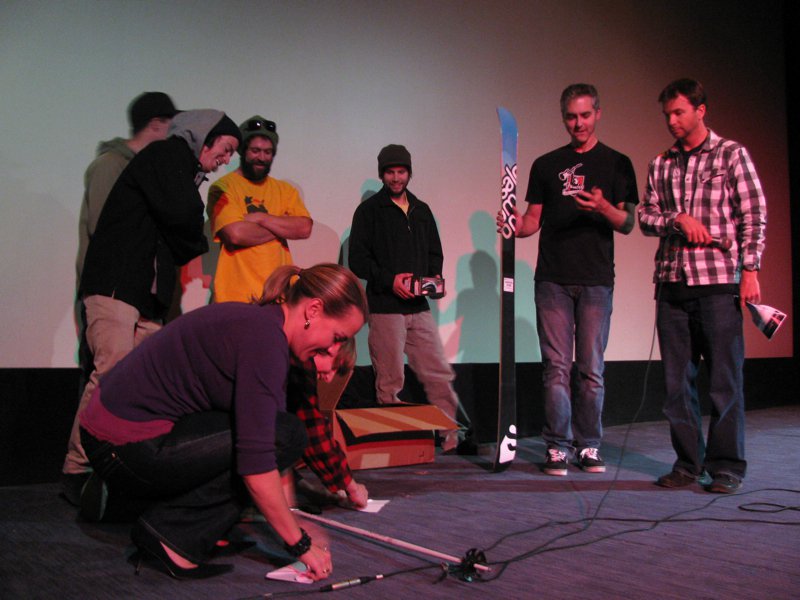 The first of a few epic paper airplane making/throwing contests...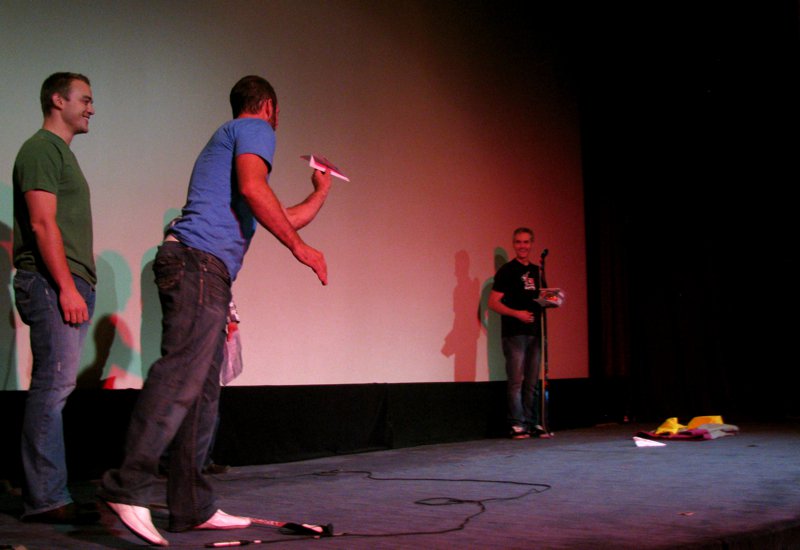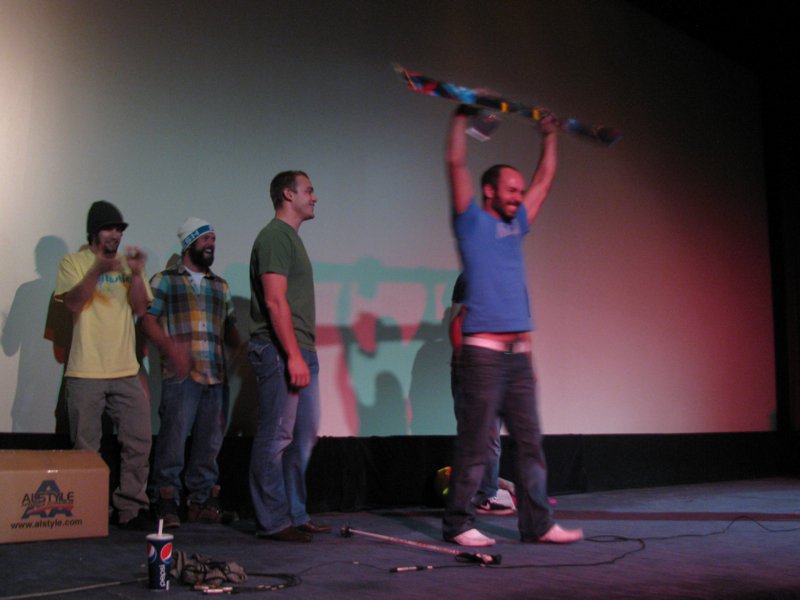 Ditching snowboarding for skiing.
During The Way I See It (which proves beyond a shadow of a doubt why it's won every Best Film award so far), it became evident that Saranchuk's investment in the best projector he could find was well worth the coin, as the quality of this year's crop of films was on full high definition display, making all of the producers' hard work and extra efforts that much easier to enjoy.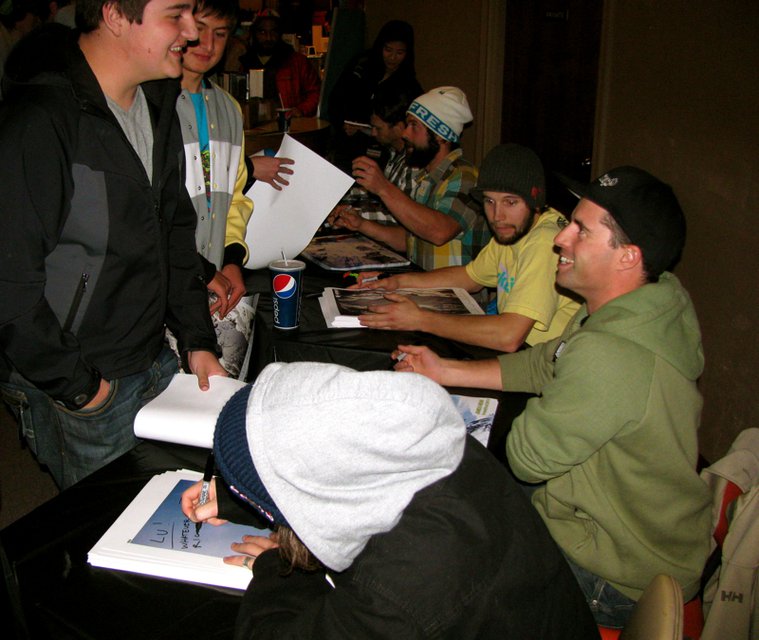 Mike Douglas, Chris Rubens, Eric Hjorleifson, James Heim and Sean Pettit stoking up the fans with some signatures and swag...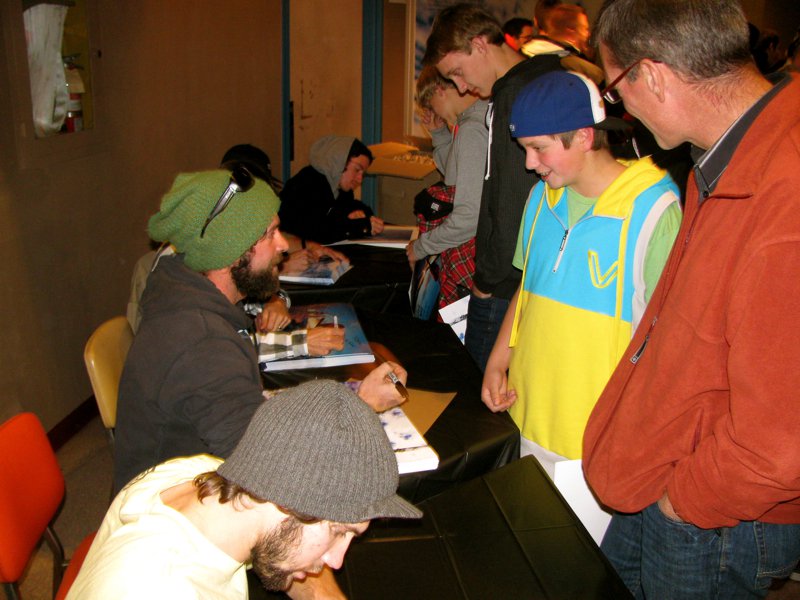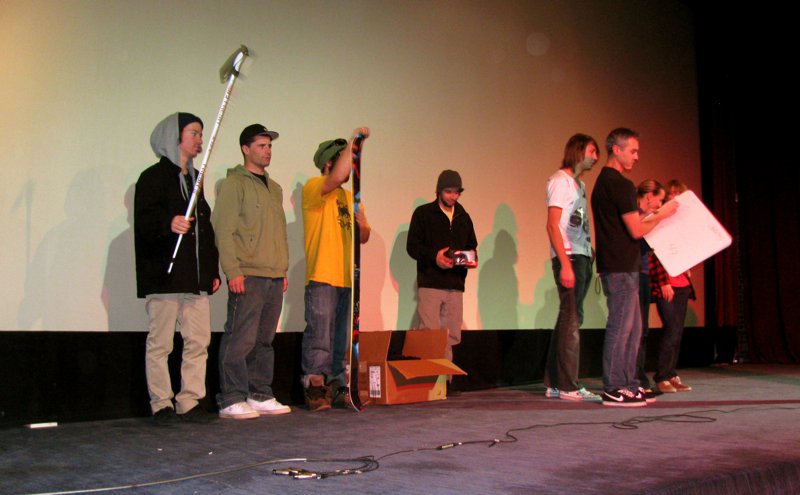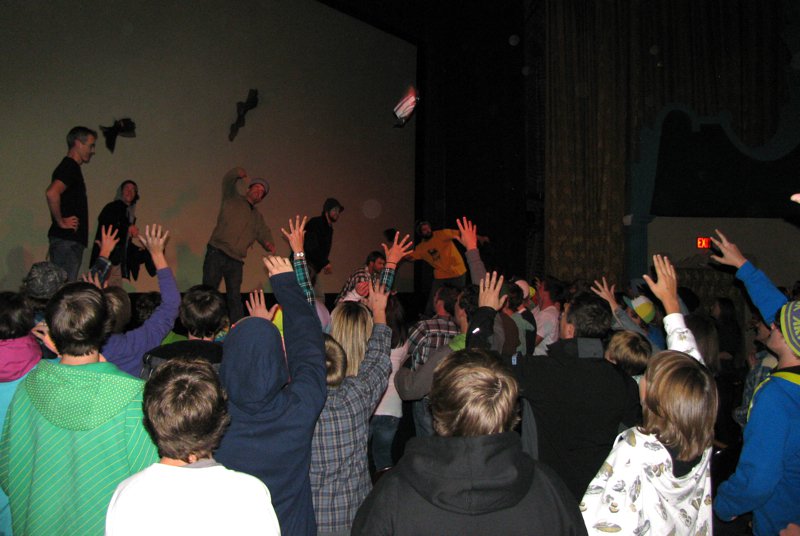 Saturday afternoon made way for another memorable moment, as two very special guests were in attendance for the showing of Like A Lion, Tanner Hall's wonderful and always stoked mother Darla, and the man who makes Armada tick like a Rolex, his brother Tyson. Neither of the Hall clan had yet to see the film, and Darla's mild nervousness and infectious anticipation set an exciting tone for the afternoon, as Eric Iberg's masterpiece once again proceeded to blow everyone away. As a scrum of friends and fans eagerly gathered around Darla to get her thoughts following the film's conclusion, she had tears in her eyes and a smile on her face, marveling at how well the story of her son had been told.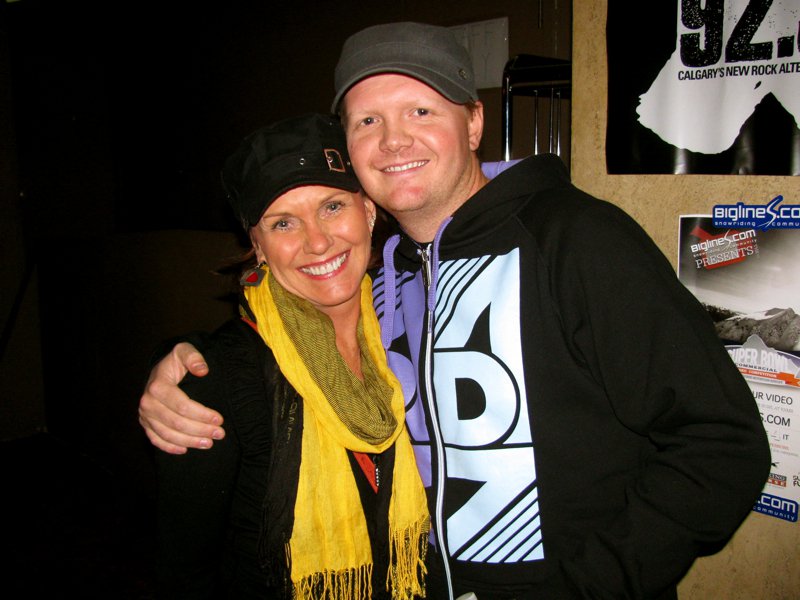 The wonderful Darla and Tyson Hall, mother and brother of Tanner.
The crowd then vacated the theatre and formed a line-up that would rival opening day, first to get John Hancock's from Mike Henitiuk along with the fresh off the plane Alexis Godbout and birthday boy TJ Schiller, before taking their seats for the grand finale of Freshtival, Level 1 Productions' Eye Trip and Poor Boyz Productions' Revolver.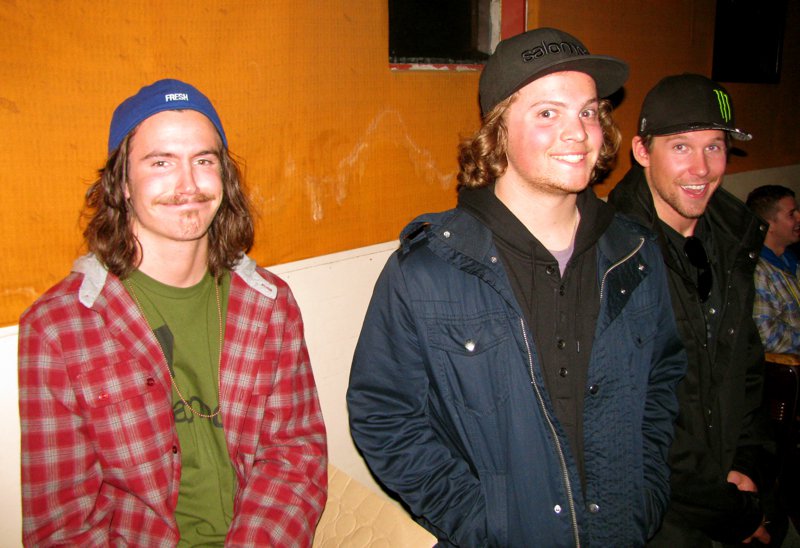 Mike Henitiuk, Alexis Godbout and TJ Schiller.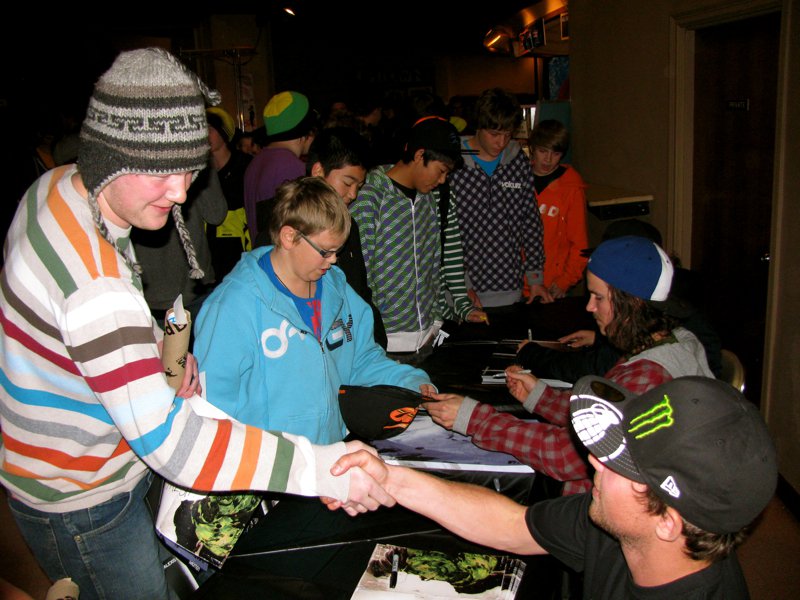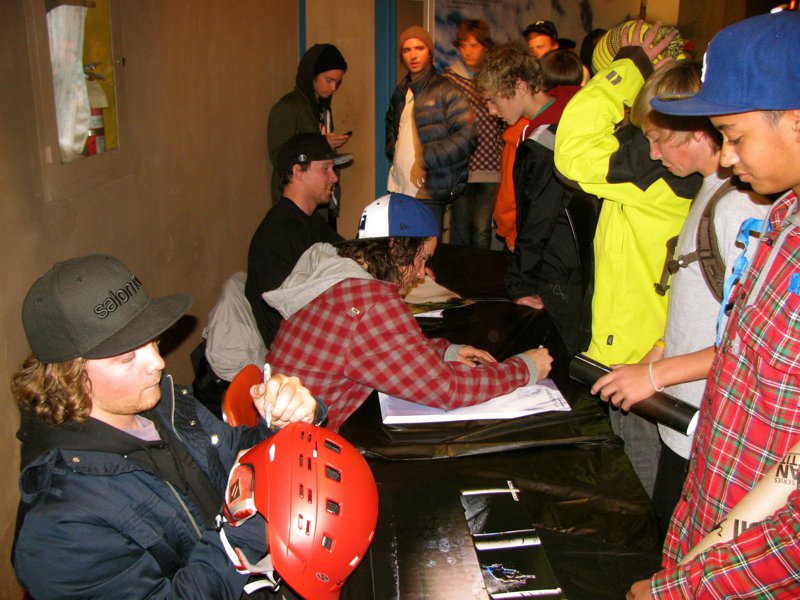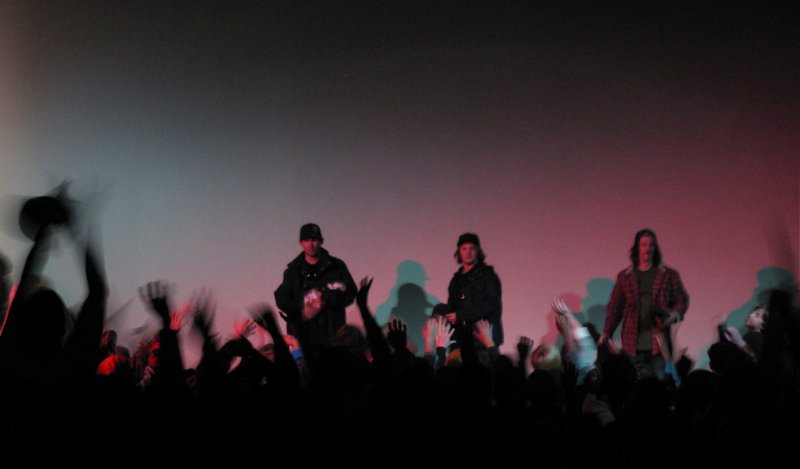 The deafening cheers for the films later turned to even louder ones, but of a different kind, as skiers of all ages above 18 filled a nearby Mexican restaurant called Julio's Barrio to the rafters, transforming the venue into a full-blown club for the Freshtival Apres Party/TJ Schiller's birthday celebration, where many a sombreros were worn, tequila and margaritas were drank, and new friends were made.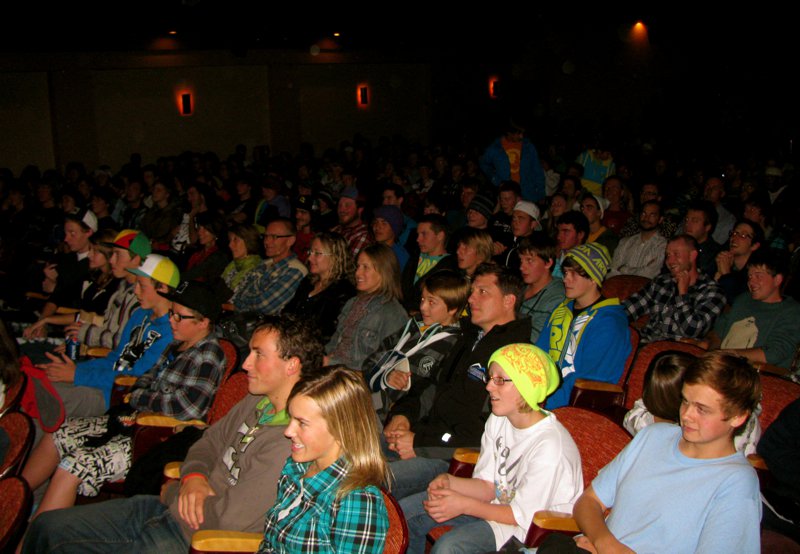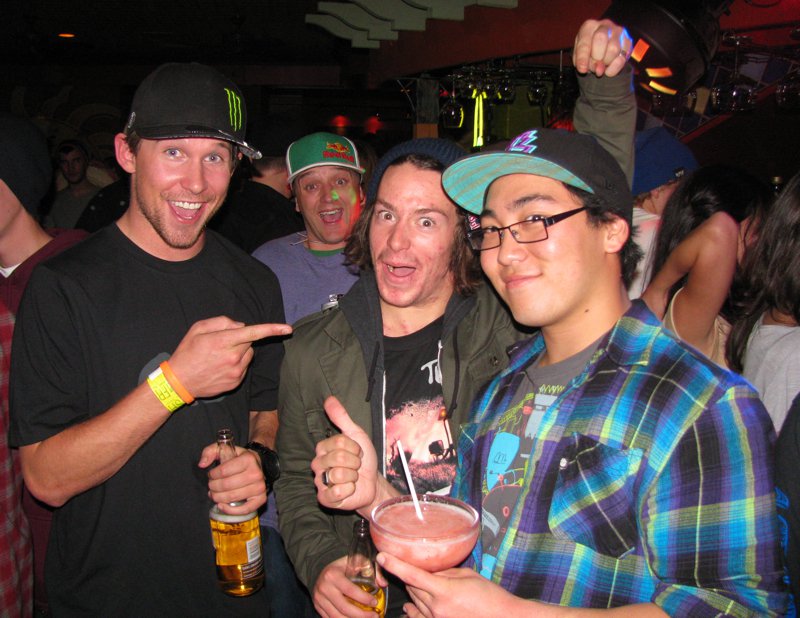 Birthday Boy TJ Schiller and Sean Pettit with a Shay Williams impersonator, and a good old fashioned photo bomb in the background.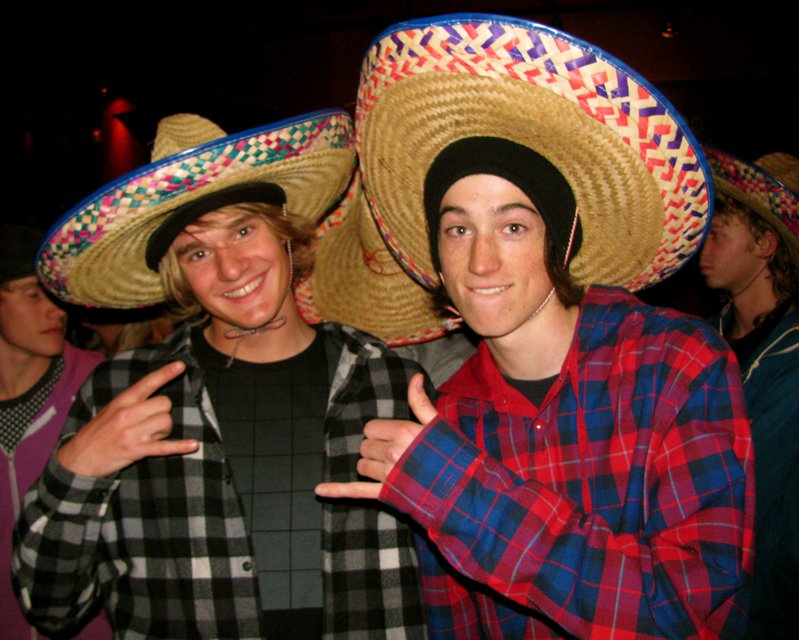 Kris Atkinson and Noah Bowan getting their gringo on. Haven't heard of them yet? You will.
Big thanks to Steve and Sarah Saranchuk and their really, really awesome staff at Fresh for another amazing installment of Freshtival that helped get everyone that much more stoked to go skiing, and to the army of fans who showed up to support such a great event. If you've never been, make sure to mark it on your calendar for next year, and if you're in Calgary before then, don't you dare leave without paying a visit to Fresh.