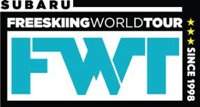 Mountain Sports International announces the highly anticipated first stop of the 15th season of the Subaru Freeskiing World Tour with the Red Bull Powder Disorder in Las Leñas, Argentina on August 9-12.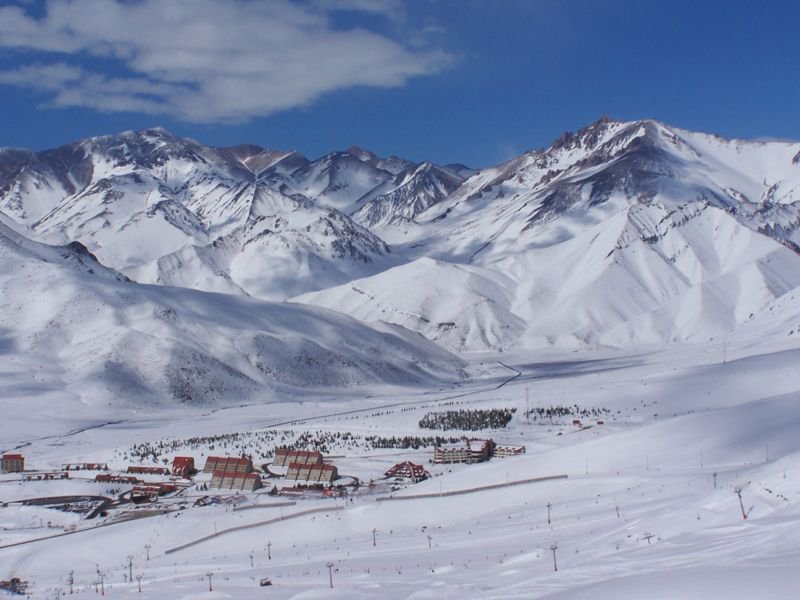 Las Leñas, Argentina
"It's fitting that we're celebrating the start of the 2012 Subaru Freeskiing World Tour in the center of the Andes, where it began 15 years ago," said Bryan Barlow, competition director for the Subaru Freeskiing World Tour. "Freeskiing has progressed so much since the tour began in 1998, and this progression will be evident when the world's most talented freeskiers show up to compete on the biggest, most challenging venues in the southern hemisphere. Red Bull will be a great partner to help us kick off this season as they're known for taking things to the next level."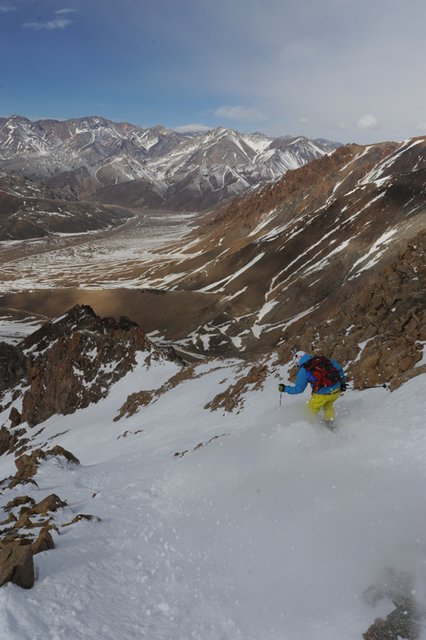 The Red Bull Powder Disorder, the first stop of the Subaru Freeskiing World Tour, is a two day, invite-only event which will feature the top-placing competitors from the 2011 Subaru Freeskiing World Tour as well as Red Bull invited athletes. The competition will be judged based on the FWT judging format which includes points awarded towards line, control, fluidity, technique and style.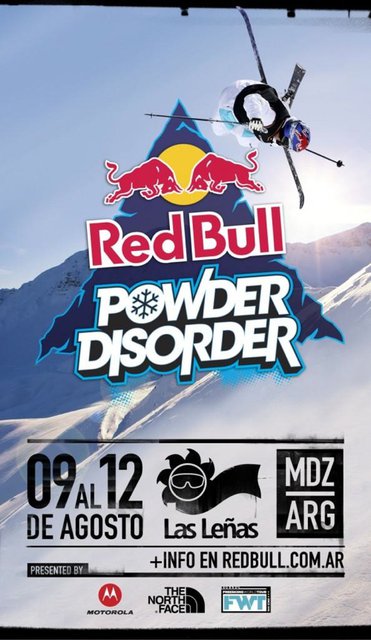 "It's really an honor for Valle de Las Leñas to host this international event for the third consecutive year," said Federico Norkus, marketing manager at Las Leñas. "The first stop of the Subaru Freeskiing World Tour, the Red Bull Powder Disorder, will undoubtedly set a standard for this type of competition in South America. Snow is already falling over our mountain, and we are eager to welcome the athletes!"
About The Subaru Freeskiing World Tour (FWT)
The Subaru Freeskiing World Tour is the largest and longest running competitive big mountain freeskiing tour in the history of the sport with an unprecedented six stops. Founded in 1998 and created and produced by Mountain Sports International, Inc., the FWT is heading into its 15th year with alumni including Shane McConkey, Brant Moles, Kent Kreitler, Chris Davenport, Seth Morrison, Dean Cummings, Dave Swanwick, Wendy Fisher, Ingrid Backstrom, Dana Flahr, Kaj Zackrison, Karina Hollekim, Marja Persson, Julien Lopez, Chopo Diaz, Griffin Post, Crystal Wright and Hannah Whitney. In addition to up to $110,000 in winnings, the world tour champions are awarded the McConkey Cup, honoring legendary skier Shane McConkey, founder of the IFSA. The FWT also features the coveted Sickbird Award, which honors the athlete with the most spirit, style and wow-factor. The 2012 Subaru Freeskiing World Tour is supported by Subaru of America, The North Face, Black Diamond Equipment, Sierra Nevada Brewing Co., Powder Magazine, The Ski Channel, Mountain Sports International, Comcast Sportsnet and Las Lenas. For more information, visit http://www.freeskiingworldtour.com, http://www.facebook.com/freeskiingworldtour, or follow us on Twitter at @FreeskiingWT.
About Las Leñas
In Mendoza, Argentina, nestled in the heart of the Andes mountain range and 7,350 feet above sea level, there are 43,200 acres of skiable terrain with a quality and quantity of snow that is well-known worldwide as a consequence of the climate which characterizes the region. In Las Leñas, it snows earlier and heavier than elsewhere in the country, which ensures you more snow, and thus, more enjoyment. Las Leñas is an exclusive mountain resort that offers all the facilities and services of city life amidst the breathtaking Andes, in a unique natural setting. We offer 5, 4 and 3-star ski-in/ski-out hotels for you to enjoy the snow from and to your hotel door. Strikes a perfect balance between nature and comfort in order to provide you with an unforgettable vacation, with activities for the whole family on and off the mountain in a peaceful and safe environment. For more information, visit http://www.laslenas.com.
About MSI
Mountain Sports International is a private company, founded in 1997, to develop and produce action/adventure sports events and programming in North America. MSI owns and produces the Subaru Freeskiing World Tour, in addition to several other properties and concepts. MSI provides event management services for The North Face, Burton and Red Bull and has provided infrastructure and expertise for the NBC Gravity Games and ESPN Action Sports Projects. MSI specializes in matching clients with events for brand penetration into target demographics, developing product identification and loyalty. MSI matches brand and culture, company and credibility to create sought-after events that help to define the action sports culture. For more information, visit http://www.mtsports.com.