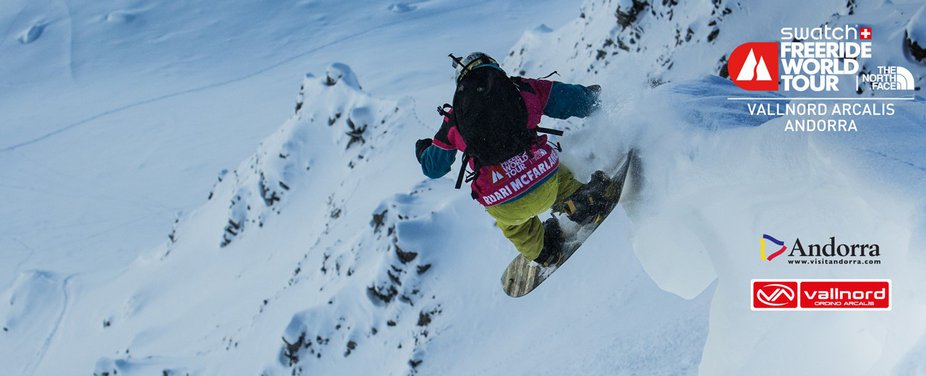 SWATCH FREERIDE WORLD TOUR 2015 BY THE NORTH FACE® - VALLNORD-ARCALIS
Vallnord, Andorra, February 11th, 2015 – The Swatch Freeride World Tour by the North Face® stop in Vallnord-Arcalis (AND) is confirmed for Friday 13th 2015 with first start at 10am (CET).
You will be able to watch it LIVE on http://www.freerideworldtour.com
This week is the first time the Swatch Freeride World Tour by the North Face® stops in Andorra, check out the face the riders will be competing on: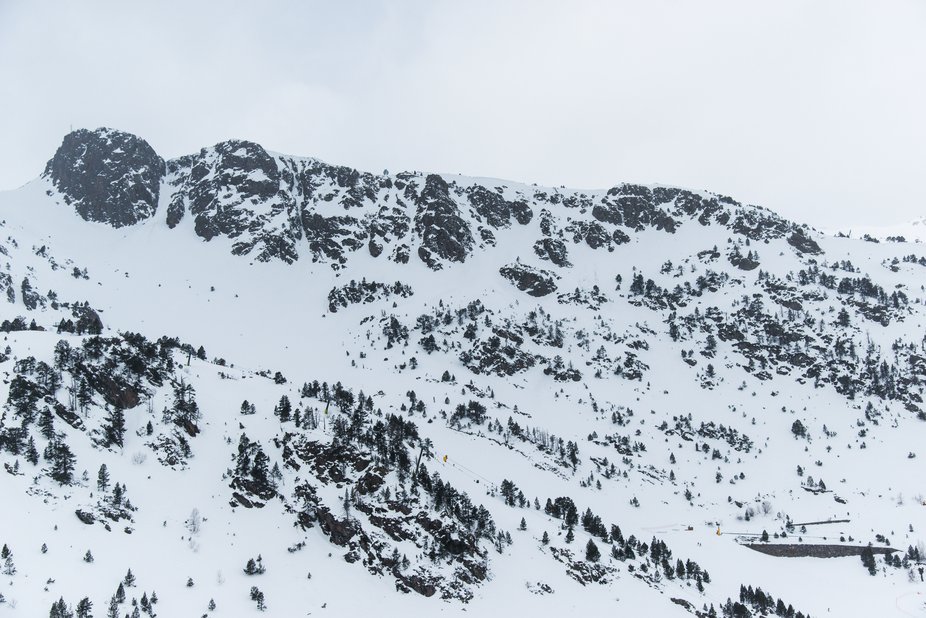 Who do you guys think will take the win at this stop? Perrenial favourite Loic Collombe-Patton? Surprise NS contributer Reine Barkered? Let us know in the comments!
https://www.newschoolers.com/videos/watch/755387/Freeride-World-Tour-Vallnord-Arcalis-Course-Preview
Start Lists: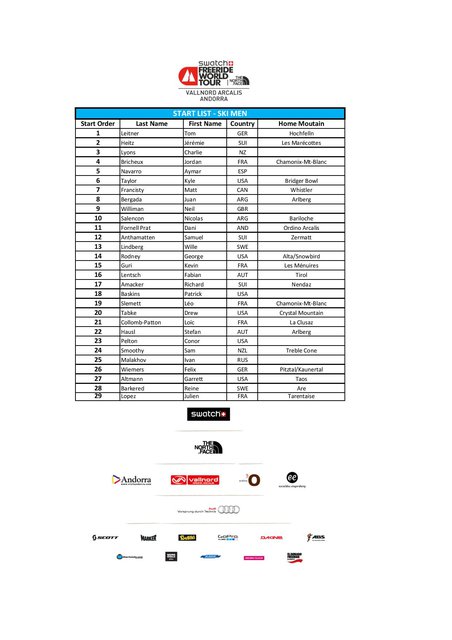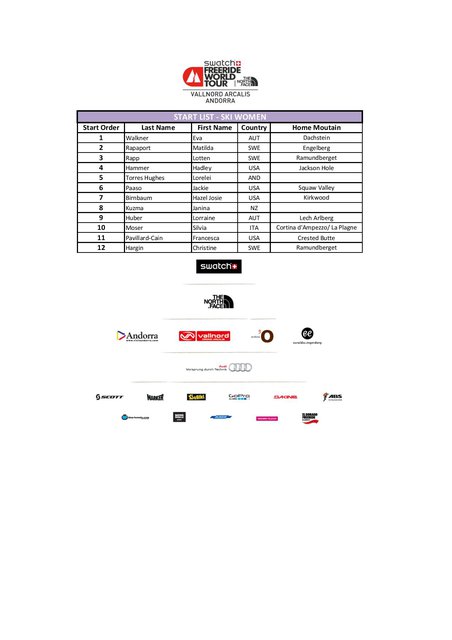 Resumption of the Fieberbrunn Kitzbüheler-Alpen
Stay tuned for an update concerning the resumption of the Fieberbrunn Kitsbüheler Alpen stage of the FWT 2015 to be staged here in Vallnord-Arcalis within the next week. The first possible option is Saturday 14th and the last is Thurday 19th. The exact date and location are to be confirmed as soon as possible.