Fieberbrunn Austria - the location of the fourth stop on the Freeride World Tour 2018. The visibility fluctuated throughout the cloudy day, which caused a couple of delays. However, the snow conditions on the mountain were spectacular. The skill level of skiing has never been higher, in part because this event is the last chance for riders to requalify for 2019. Only the top thirteen men skiers and top six women skiers in the rankings will continue on to the final at Verbier. Unfortunately, Logan Pehota was not able to compete in Austria after tweaking his knee in Andorra, but he has accumulated enough points for a spot in finals.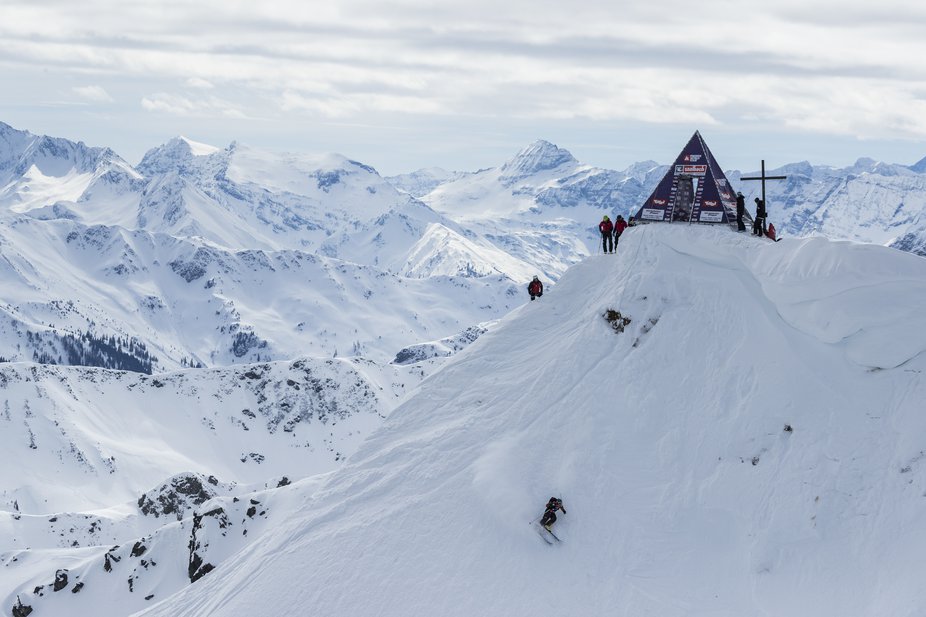 Men's Ski
Kristoffer Turdell secured his spot as the 2018 Freeride World Tour Champion after he landed second on the podium at Fieberbrunn with a score of 85.33. Congrats! He landed a monster of a cliff at the top of the venue and did a fun little three at the bottom. After falling at Kicking Horse, restaged Hakuba and Andorra George Rodney finally got his redemption run and landed one to his feet. He threw a classic backflip at the top of the venue, traversed to an area no other rider touched and stomped a huge cliff right off the nose. A score of 78.68 put him in third. Mickael Bimboes casually sped down the most exposed area of the venue, stomped a cliff, then gapped a huge chute which no skier has done before. It was insane. The judges rewarded his unique run with 89 points, sending the rookie into a deserved first-place finish.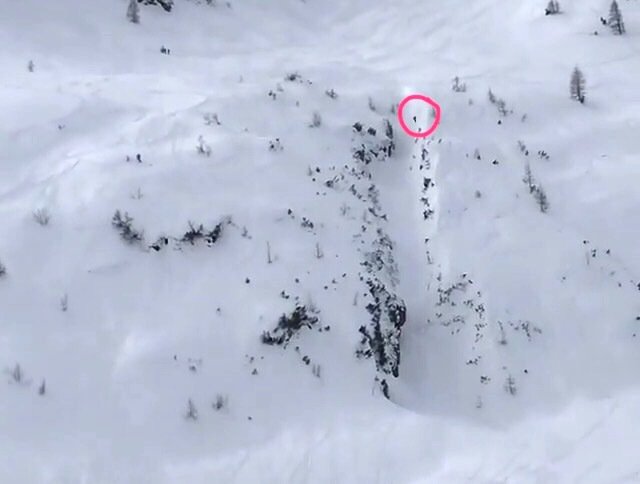 Photo by semi-pro skier retiree Ryan Faye
https://www.newschoolers.com/videos/watch/897099/Winning-Run-Mickael-Bimboes---FWT18-Fieberbrunn-Austria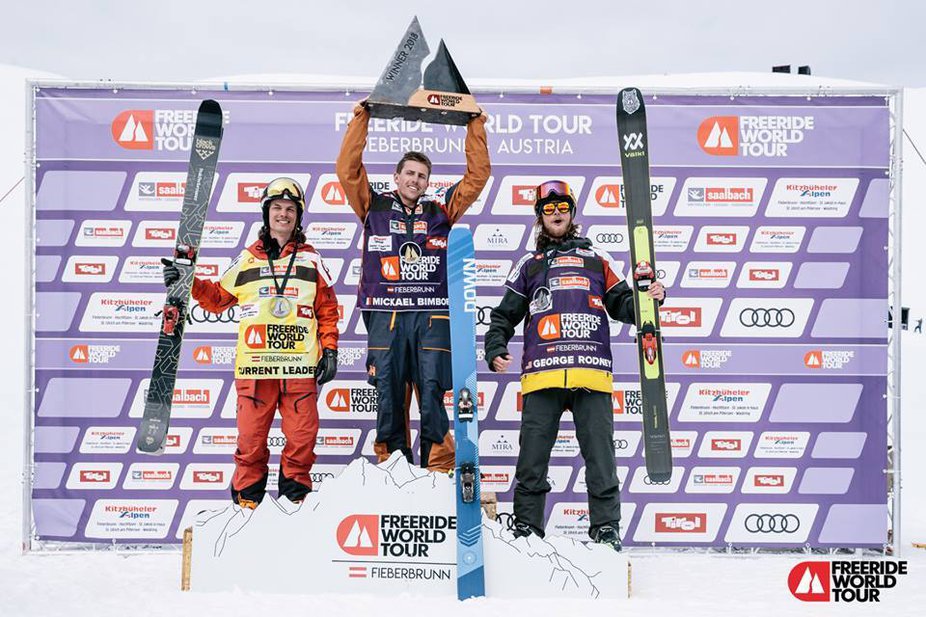 Women's Ski
Lorraine Huber went huge straight out of the gates, landing a first-place finish with 88 points. Followed by Lorraine was Eva Walkner, who had a very similar sendy run. She scored an 84.67, most likely because she didn't take advantage of every single feature quite as well. Rachel Croft pointed it straight through a sharky and narrow chute that ends with a mandatory air. Straight-lining is her signature move, but she also stomped a couple of cliff features during the second half of her run. With a 74.67 score, she placed third - her first podium finish on the tour!

https://www.newschoolers.com/videos/watch/897100/Run-Rachel-Croft---3th---FWT18-Fieberbrunn-Austria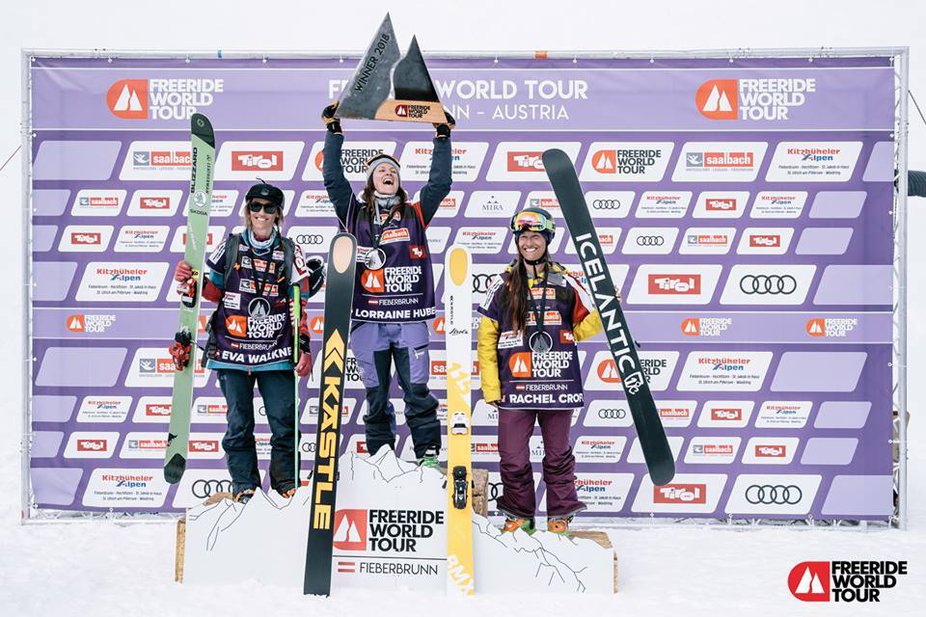 In just a couple of weeks, the final and fifth stop will take place at Xtreme Verbier. Here is the complete list of who made it to the finals.

Men's Ski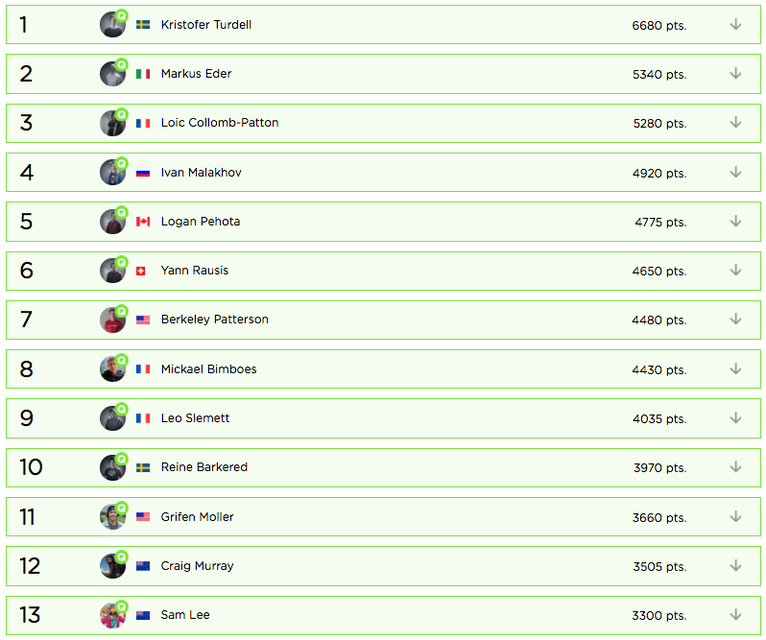 Women's Ski