Denver, Colorado – 7 February 2012 – First Degree is making its debut with a collection of sidecountry-specific boots.  The new brand aims to meet the needs of skiers who spend their days both inbounds and outside the access gates. And thanks to a team of industry veterans, First Degree is ready to perform straight out of the box.
First Degree's streamlined collection of boots offers classic styling and sophisticated innovation. Using a proven three-piece shell, the brand aims to offer the perfect blend of performance and comfort. The three-piece shell has developed a cult following across the world. It creates not only the most comfortable, but also the best performing boot," explains First Degree cofounder Ben Anderson. "We're taking this proven design and integrating features to meet the needs of freeskiers and those who head out to the sidecountry."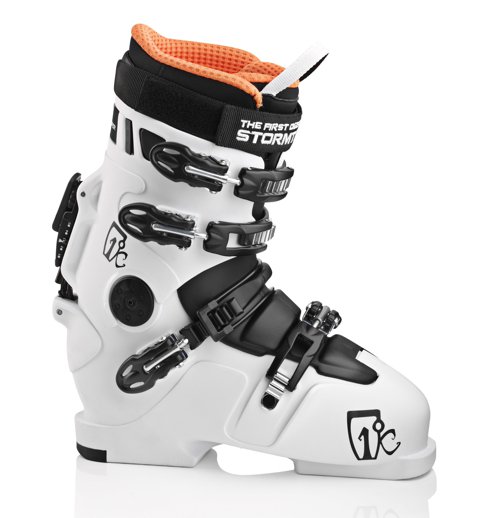 First Degree Stormtrooper 1
First Degree adds innovation to the proven three-piece shell by infusing it with a walk and freezone ski mode. With five forward lean adjustment settings, the freezone mode allows skiers to customize the fit and flex of the boot. The shell also features four buckles and a burly powerstrap. "To ensure our boots are ready to rock when you open the box, we've also put a lot of attention into the insoles and liners," notes First Degree cofounder Marty Carrigan. "We started with a custom, biomechanically-correct DFP insole and then developed a three layer, double-lasted liner which is customized to match both the shape of the foot and the profile of the shell. The liner never packs out, yet offers significant compression and rebound characteristics while also keeping you warm." First Degree's inaugural line will consist of two variations of the boot it has dubbed the Stormtrooper: the ST1 and the ST2.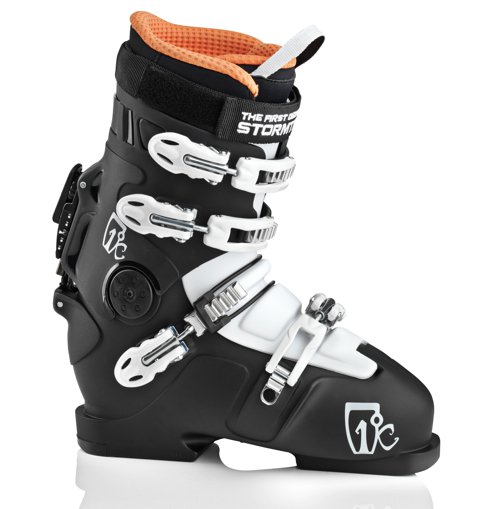 First Degree Stormtrooper 2
The company makes its debut not only with proven designs, but also with a team of industry veterans. Anderson, who is the founder of Icelantic, handles First Degree's creative direction and operations from Icelantic's headquarters in Denver.  Carrigan, who is the founder of Sales Guys, directs the brand's sales, distribution, and marketing from Steamboat Springs. To develop First Degree's boots, Anderson and Carrigan collaborate with Deeluxe, an Austrian company known for crafting premium footwear for snowboarding, including high performance, three-piece alpine boots. First Degree will also debut with a strong pro team headlined by Julian Carr.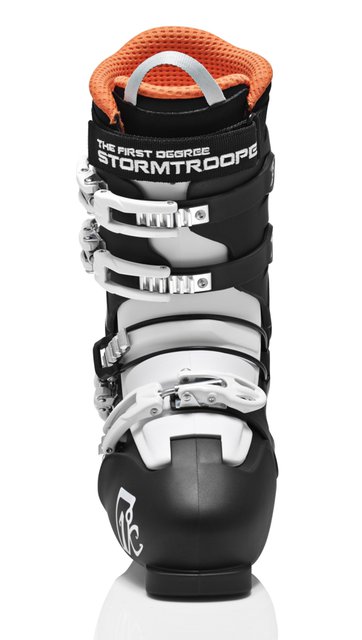 First Degree's boots will be available at select retailers this fall. The brand makes its debut with a commitment to supporting specialty shops through limited distribution. "We want to build First Degree on quality first and foremost.  In return, we want to work with the best specialty retailers. During this first year, we are going to collaborate with the top fifty dealers in the country and build lasting partnerships with them. We're only going to produce a couple thousand boots and work with these fifty dealers to launch First Degree."
First Degree is keeping busy preparing for its inaugural year. "It's an exciting time," says Carrigan. "We're stoked to introduce the brand.  First Degree is all about offering solutions – solutions for skiers who need a boot that can perform both in and out of bounds and solutions for retailers who want to differentiate themselves through exclusive, premium products.  From the sales floor to the sidecountry, these boots are going to keep retailers and skiers smiling."