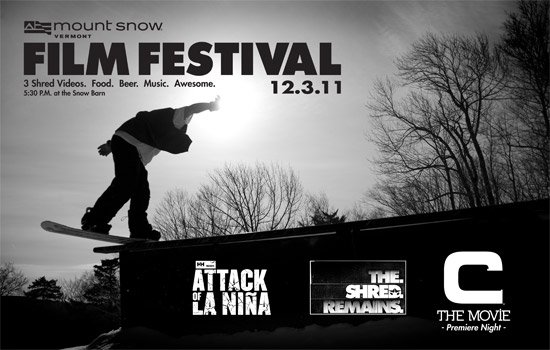 I know what I will be doing on December 3 after rippin' all day; going to the Mount Snow Film Festival. I'm going to get myself a chicken, bacon, honey mustard and cheddar cheese pizza and put down a couple beverages while enjoying some great shred videos.
The video line up is Matchstick Productions' "Attack of La Niña," Rome's "The Shred Remains," and our own "C The Movie."
There will be some give aways including a copy of "Attack of La Niña" and a raffle for a Carinthia trail sign.
So remember 5:30 at the Snow Barn, 21+ after the videos play and all the partying after.
MO JAZZ