Few Words, the extraordinary documentary about legendary freestyler Candide Thovex, is now available on DVD and Blu-Ray from Quiksilver main stores and the Quiksilver online store by clicking here.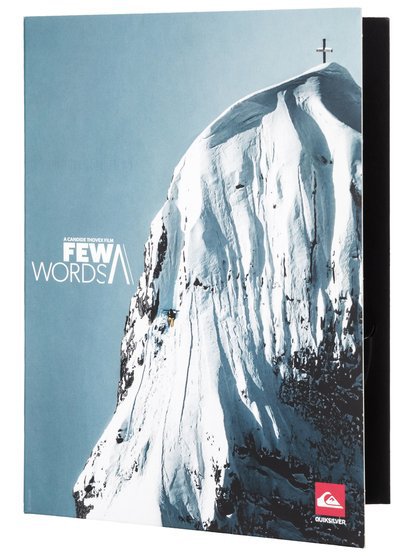 The feature length production, made using cutting edge film-making technology, tells the story of one of the world's greatest skiers, Candide Thovex. From his first experiences of skiing in La Clusaz, the movie captures his countless victories in freestyle and freeride (X Games, LineCatcher, Freeride World Tour), his injuries, interviews with his friends and family and some truly jaw-dropping backcountry sequences. Part biopic, part action movie, Few Words takes viewers on the journey-of-a-lifetime, following in the footprints of a skiing prodigy.
https://www.newschoolers.com/videos/watch/580460/Few-Words-Teaser
Following its premiere at the Grand Rex movie theatre in Paris and a triumphant tour of Europe and North America, Few Words is now available on DVD, priced at €25 (exclusively from the Quiksilver online store), or as a DVD/Blu-Ray combo pack for €30, from Quiksilver stores and the online store. The DVD/Blu-Ray pack will also be available to buy or rent from iTunes in mid-January.