Looking for that perfect Christmas gift for the avid skier in your life? Whether it be your teenage son or daughter who won't stop talking about skiing at the dinner table or a mom or dad who spends all week at work daydreaming about the next chance they get to head up to their local hill for a few laps in the powder? Then look no further than Felix Rioux's Freeski Photography book.
Felix Rioux's Freeski Photography book is a stunning collection of images taken by one of the most talented and respected photographers in the world of skiing. The book is comprised of photos taken between 2005 and 2008 of skiing's top athletes doing what they do best in exotic locations all over the world, from the mythical trees of Japan to the rugged landscape of Argentina to the sunshine of California and the unforgettable beauty of Europe.
It's a gorgeous coffee table book that's both timeless and ideal for anyone who appreciates skiing, traveling, photography or winter in general.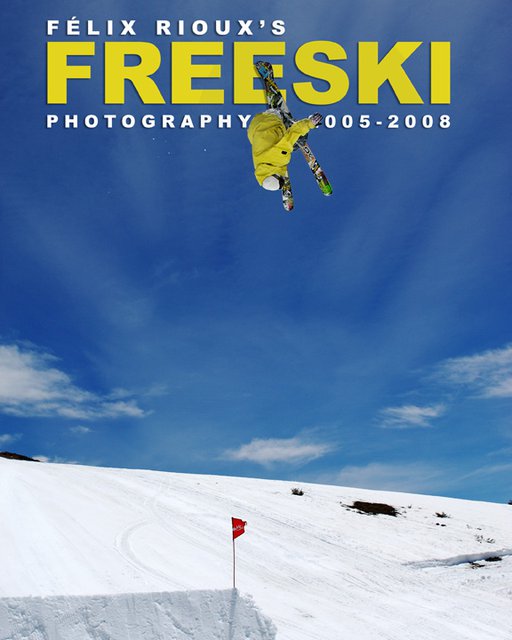 To order your copy now, head on over to Blurb.com. The Book sells for $34.95 plus taxes and shipping depending on where you live. Please allow 2-3 weeks for delivery or you can get it directly from the NS Store for $40 (shipping included).
Also available is the DNA IF3 2008 Lookbook, which highlights some of the best moments from the annual International Freeskiing Film Festival that takes place in Montreal each September. The IF3 is one of the most exciting and anticipated events of the year in the ski industry, and the DNA IF3 2008 Lookbook makes for a great memento for anyone who's been or who is thinking of coming next year.