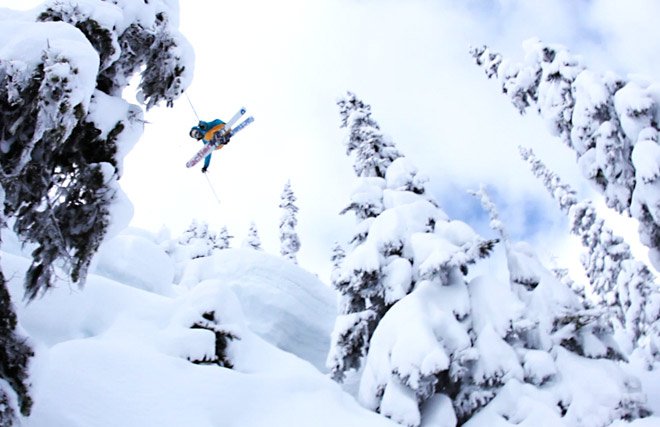 Mike Mertion fllying through the trees during the filming of the latest Voleurz production. Cinematography and photography: Darren Rayner, Mason Mashon, David Peacock
Faction has signed a partnership with Voleurz to support the production of their latest film project.
Voleurz started in 2003 as a group of friends who enjoyed sharing their passion for the outdoors and has since developed into a film crew and outdoor clothing company. Their brand philosophy aims to represent outdoor sports including skateboarding, snowboarding and skiing as well as the Canadian west coast lifestyle.
Faction team riders Mike Mertion and Simon D?Artois will be showing off their talent and style in this year?s film which will premiere in select locations throughout Canada, the US, Europe, Australia and Japan, from August to October. The film will then be available for free online, just like last year?s Voleurz production « Outdoor Graduation » (http://outdoor.voleurz.com).
« Voleurz and Faction Skis represent the same lifestyle, a creative blend of outdoor sports, artistic values and generally having a good time » says Faction founder Tony Mc William. « It is only natural that an independent ski brand support this project which promotes the lifestyle as much as the sport itself ».
More information on the film?s premiere tour will be available throughout the summer on both Voleurz? (http://www.voleurz.com) and Faction?s (http://www.thefactioncollective.com) websites.