Cover Photo: Cedric Corroy
The This Is Home Film Tour is an impressive entity, with more than 100 scheduled screenings spread across the globe in the coming months. They will of course vary in size, from tiny, locals only, brodowns to mammoth theatres in big cities. But the biggest of all went down last weekend in Paris, with around two thousand people crammed into the opulent Cinema Grand Rex in the centre of town.
After a whirlwind trip around the city with Dan Hanka to do some last-minute promotion of the event and a few pre-show drinks to calm the crew's nerves before their on-stage duties, we joined the masses of fans at the cinema. The riders enjoyed an intense hour of signings and photographs, while I took on some more drinks and a dinner of the first canapes I've ever seen at a ski movie premiere.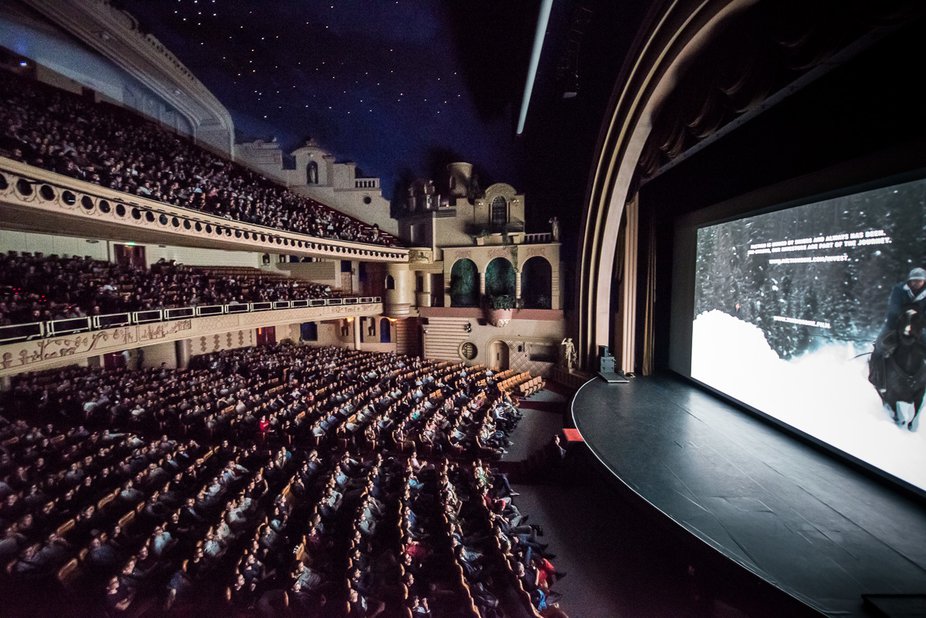 That is a big turnout for a ski premiere. Photo: Cedric Corroy
The call to take our seats went up around eight in the evening and the supporting act, Tajine Express, filmed on 'Les Crapules' trip to Morocco, got the crowd worked up. It's a funny and enjoyable short filmed in what were quite clearly challenging conditions for jibbing. Definitely check it out when you get a chance as it's one of those that really gets you stoked to go on a skiing adventure with your homies.
Before This Is Home got rolling, Dan Hanka, Sam Anthamatten, Etienne Merel, Arnaud Rougier and Pablo Schweizer took to the stage to answer some questions about the film. They also played the judging role in an on-stage push-up contest fought between random members of the audience who REALLY wanted to win some goodies.
By nine o'clock, This Is Home got started and a sort of awed silence fell over the place. Each segment was greeted and sent off with massive cheers, as were bangers throughout. But probably the loudest of the night went up when the words 'La Balme' appeared onscreen. I'm going to drop a full review of the movie before it launches online in December but the tl;dr is it's amazing.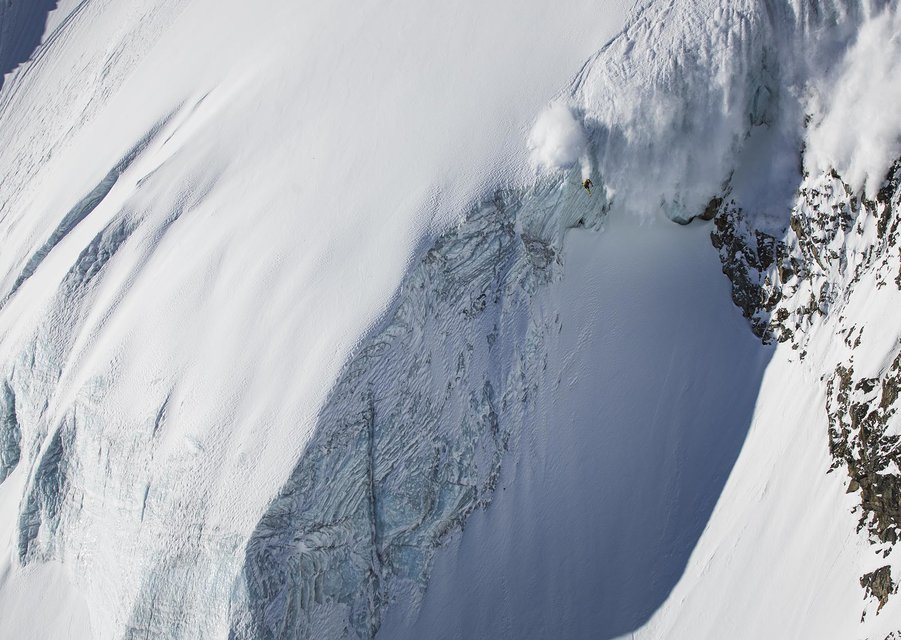 Things got sendy in Zermatt... Photo: Tero Repo
But I can't move on without mentioning two things. The first is the insane Zermatt segment, centered around Sam Anthamatten who plays host to Johnny Collinson. With shots reminiscent of Jeremie Heitz' La Liste (in which Sam also stars) my heart was in my mouth the whole way through. Zermatt has been probably my most frequented haunt of the past couple of years and trust me when I say that what the guys do is unimaginable.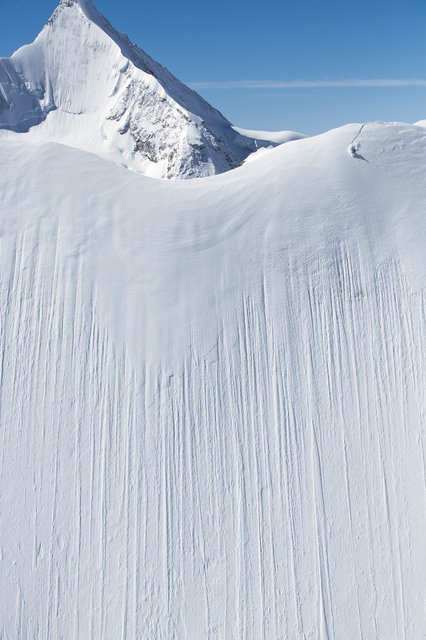 ... they also got frankly terrifying. Photo: Tero Repo
And the second is the street segment from Antti's home in Finland. Antti's style is unmatchable and he has to be considered one of the best park/street riders on the planet right now. But for me, the mind-blower was what is essentially Alex Hall's street skiing debut. He stacked more shots, hit more spots than anyone and generally reminded me once again that he is the future and it's already happening.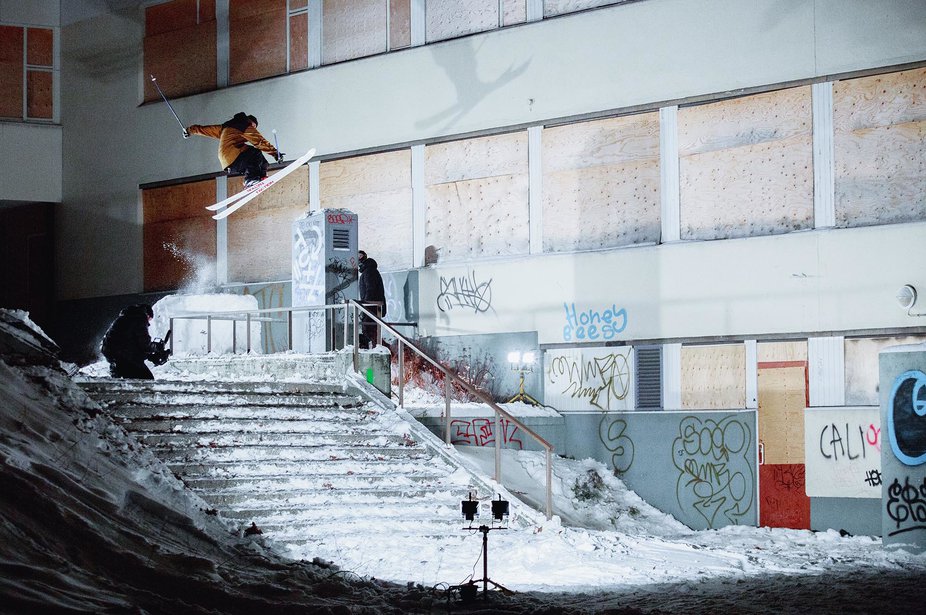 This spot is bonkers, pretty much completely blind the whole way. Antti shut it down. Photo: Alric Ljunghager
The premiere section of the night ended with more skis given away, followed by a slow decanting of the massive crowd to a bar just down the road to continue the night. More and more photos with admirers punctuated the night, and with Monster picking up the tab, it got rapidly hazier from that point on. The upshot of the night was Dan Hanka sleeping in his car for some time until he sobered up, having caught an early flight back to Prague, and me spending the remainder of my day in Paris shaking in the hotel reception, having had to check out at midday. If you can get yourself down to one of these premieres, do. The film is that much more impressive on a big screen and Faction have a great time planned for you. Plus you don't really want to wait until December to see the thing, do you?