When it comes to premieres, Faction do not fuck about. Our Editor @Twig has been to all of them so far, and he's a pretty reserved guy normally. The last time a Faction world premiere came around, he woke up the next day on an unknown roof in Paris. Various unnamed members of the staff and team took most of the rest of the day to find.
The world premiere of the new movie will go down at High Five Festival, followed by huge screenings in Innsbruck, Salt Lake, Denver, Paris & London.
https://www.newschoolers.com/videos/watch/1075738/Abstract---Official-Trailer--4K-
"Abstract" challenges the notion that skiing is anything less than art and that skiers are true artists. And with a team that reads like a who's who of skiing, including Alex Hall, Mac Forehand, Matej Svancer, Antti Ollila, Koga Hoshino and many more, this film promises to have some unimaginable stunts from some of the best styles in the game.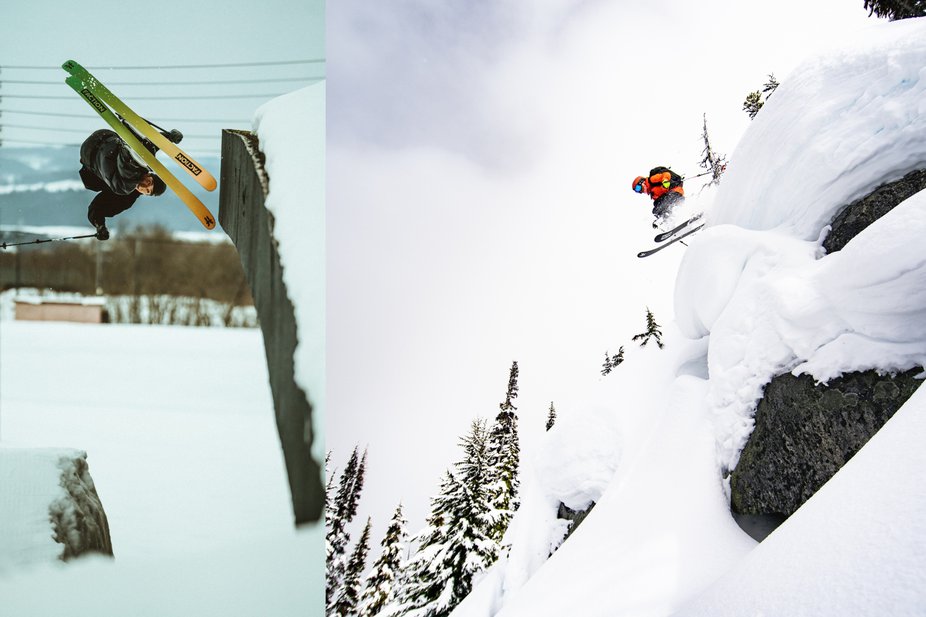 Photo: Hall / Hogue
Of course, the squad was on location all over the globe, with each trip providing a unique canvas for artistic expression. From the vibrant streets of Japan, to the powdery pillows of British Columbia, where pristine backcountry beckons and the finely-manicured terrain parks of Switzerland, "Abstract" pushes the limits of what you can do on skis.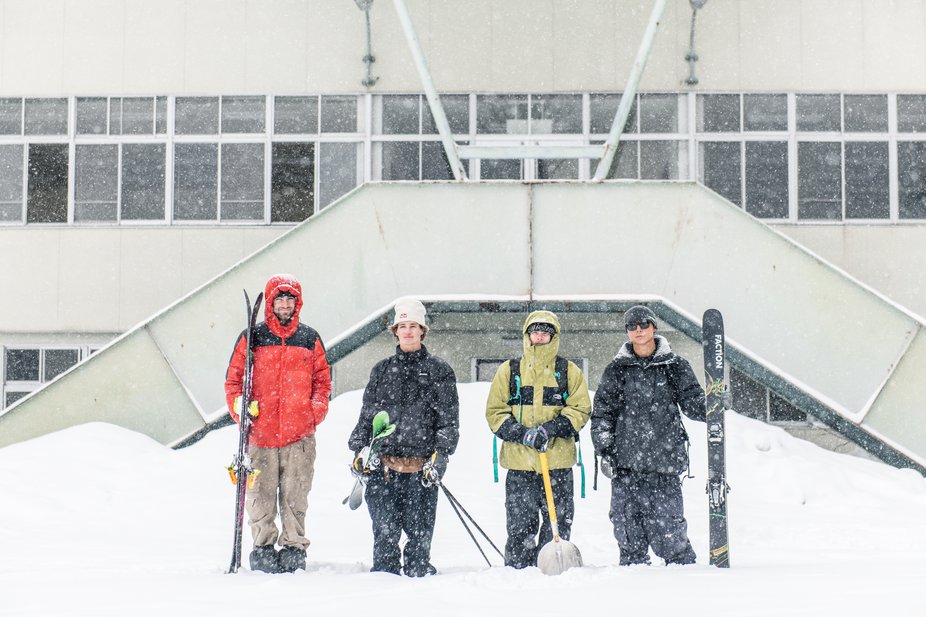 A street crew to be reckoned with...
Faction definitely doesn't stint on the fun and games at their premieres, with onstage dance-offs, limbo competitions, raffles and more for plenty of chances to end the night with some swag. And there's nothing like watching a ski movie in a massive cinema full of like-minded individuals... and getting loose afterward. Don't miss out on what are sure to be some insane nights featuring some crazy skiing.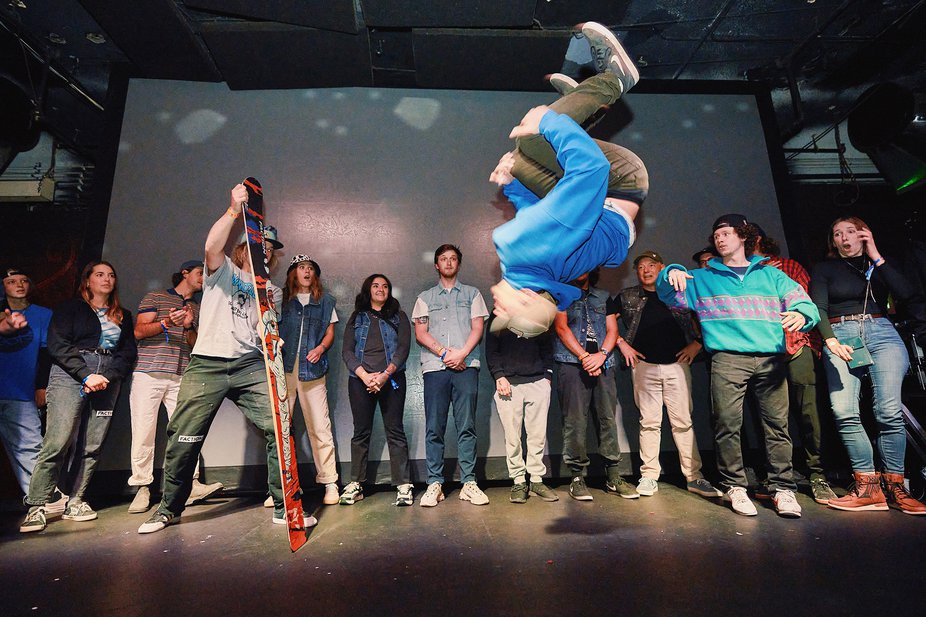 _
Below are the dates for the Faction "owned" screenings, which Faction themselves will be hosting, with athletes in attendance, games and giveaways planned, and a few never-before-seen short films being screened in the lead-up to the Abstract showing. Faction's retail partner network will also be showing Abstract at 80+ locations globally, so be sure to stay tuned to Faction's site and socials for updates on where you can see the film close to home.
30 SEPTEMBER
HIGH FIVE FESTIVAL - WORLD PREMIERE - Annecy, France: BUY TICKETS
_
4 OCTOBER
INNSBRUCK PREMIERE - Innsbruck, Austria: BUY TICKETS
_
6 OCTOBER
SALT LAKE CITY PREMIERE - Salt Lake City, United States: BUY TICKETS
_
12 OCTOBER
DENVER PREMIERE - Denver, United States: BUY TICKETS
_
17 OCTOBER
PARIS PREMIERE - Paris, France: BUY TICKETS
_
2 NOVEMBER
LONDON PREMIERE - London, United Kingdom: BUY TICKETS