Eric Pollard is the complete package for any brand. Skier, designer, filmmaker and artist, he brings a new perspective to every brand he works with. FW, meanwhile, has been producing uniquely designed, sustainable and high quality outerwear for several seasons now, including some of our favorite recent outerwear pieces. Until now, they have largely focused on the boardsports community in terms of building a team, but that changes with today's signing of Eric Pollard. It seems like a perfect match. Of course, it helps that as well as being one of the most stylish skiers of all time, Eric is an accomplished snowboarder and surfer as well as everything else.
Find out more in the press release below and the welcome interview with Eric: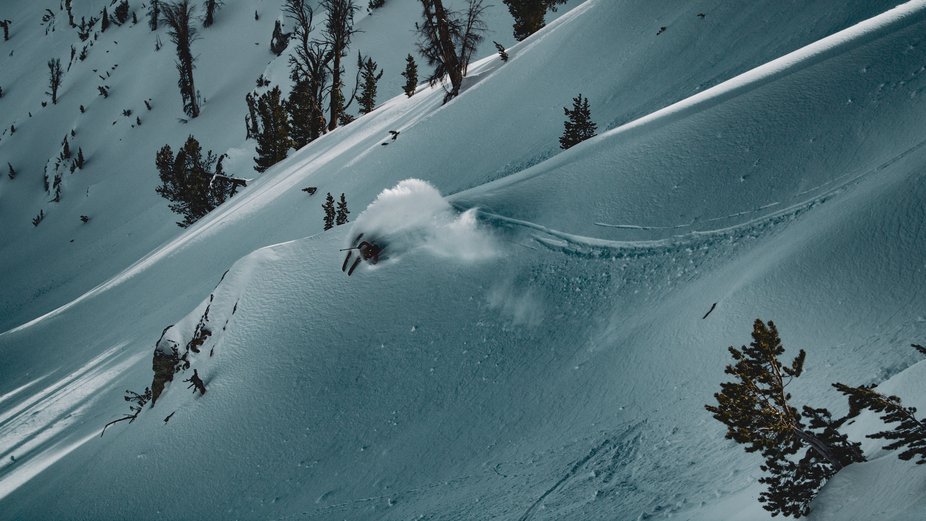 "Now 38, Eric is a son, husband, and father. As of 2020, he is the co-founder and creative director of Season Eqpt, the ski and snowboard-maker. The parallels between FW's mission and Eric's vision for the hardgoods brand are at the heart of this partnership. FW's mission is rooted in crafting technical outdoor garments with an understated aesthetic, always emphasizing sustainable manufacturing and quality of the product. Similar ideals spurred Eric and pro snowboarder Austin Smith to found Season Eqpt. Eric and FW are aligned on the theme of longevity: of crafting products that stand the test of time, and providing services—like FW's repair program—that allow fans to repair rather than replace.
Eric and FW also value simplicity: creating premium, timeless and beautiful products to enhance adventurers' experience in nature. Eric will play an active role in testing and informing FW prototypes. "Eric joins us as an ambassador, rider, artist and friend," says Oliver Gouby, FW Co- Founder & Brand Director. "Eric is known as a skier, but he snowboards and surfs passionately. He approaches the mountains as a snowboarder or a surfer would. We appreciate that Eric does not create boundaries between these winter sports. He embodies the board sports culture which is at the heart of the FW brand, and together we're committed to building brands that are forward-thinking and inclusive by nature."
Gouby underscores that Eric brings much more than a rider profile to FW. Together, the duo will explore creative projects across realms of art and cultural projects: from films, to books, to exhibitions—all integral components of the FW brand fabric.
"I wanted to find a partner that understood what I've tried to offer up in my different roles, and how I could build on that foundation and continue to offer something new," says Eric. "It was important to find someone that would allow me to inspire product development, but also allow me the freedom to continue to evolve. FW represents a chance for me to continue to give back to the sports that I love and that have given me so much, and to be a part of the winter sports culture in a new capacity."
Eric joins the FW ambassador team that consists of snowboarder Gray Thompson, also of the Pacific Northwest; snowboarders Severin van der Meer and Lars Popp, of Laax, Switzerland; and snowboarder Tiphanie Perrotin, of Annecy, France."