With most North Americans preferring to stick to Olympic qualification events on their own side of the Atlantic, there were a significant number of big names missing at the Font Romeu World Cup. Nonetheless, under sunny skies everyone threw down on the fairly small but pretty fun looking course. Scandinavia was heavily represented on the men's side of things all weekend and we know the Swiss team is stacked too. It's going to be interesting to see how the two fields compare when both sides of the pond come together at X Games.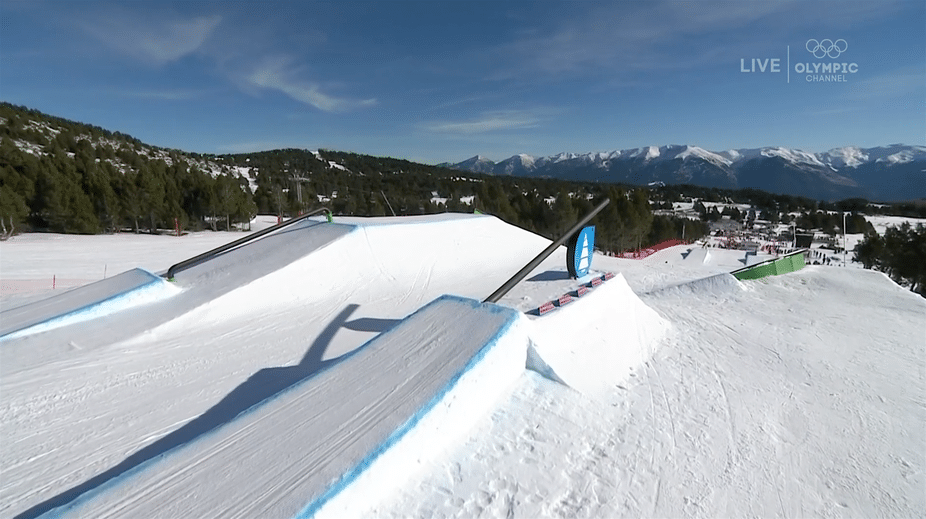 The rail sections actually looked super fun
Men's Highlights
By virtue of the course layout, the runs were fairly formulaic: 3 ways of dub 9 through 12s followed by the 4th direction on one of the rails with a single rail trick of choice. The ultimate result was therefore determined by either squeezing in an extra rotation, going beyond gucci or mixing up the grab combos, with technical rails playing a major role in the winning run too.
Jonas Hunziker was the first to post up a strong score in run one with a massive switch dub misty 12 and a switch on-front 3 swap on the A-frame at the bottom. Max Moffat had a dope run going on, ending it with a backswap backslide to switch, but even when it looked cleanly put down in his second run, he didn't score well for it. Oystein was going enormous, sending dub 12 to switch dub 12, both to gucci with technical grabs. The second iteration of his run was good enough for third. Antoine Adelisse was the only guy throwing triples but he couldn't keep things together on a sticky final flat bar on either run. Oscar Wester stormed his way into first in run two with a massive right dub 14 blunt on the second jump followed by a rarely seen kangaroo flip bow and arrow to set up a switch on front cork 8 off and 2 on pretz 4 on the rails. First placed qualifier Ferdinand Dahl challenged his lead right at the death with a tasty right dub misty/bio 10 to front cork 6 off pairing the highlight. Ultimately though, Dahl had to settle for second on a close fought podium with Oscar taking home the W at the head of another Team Scandi podium sweep.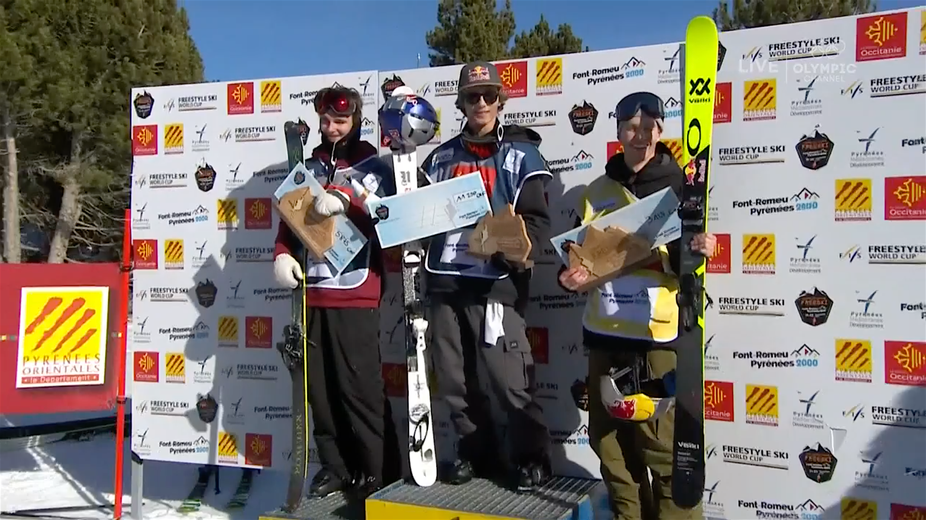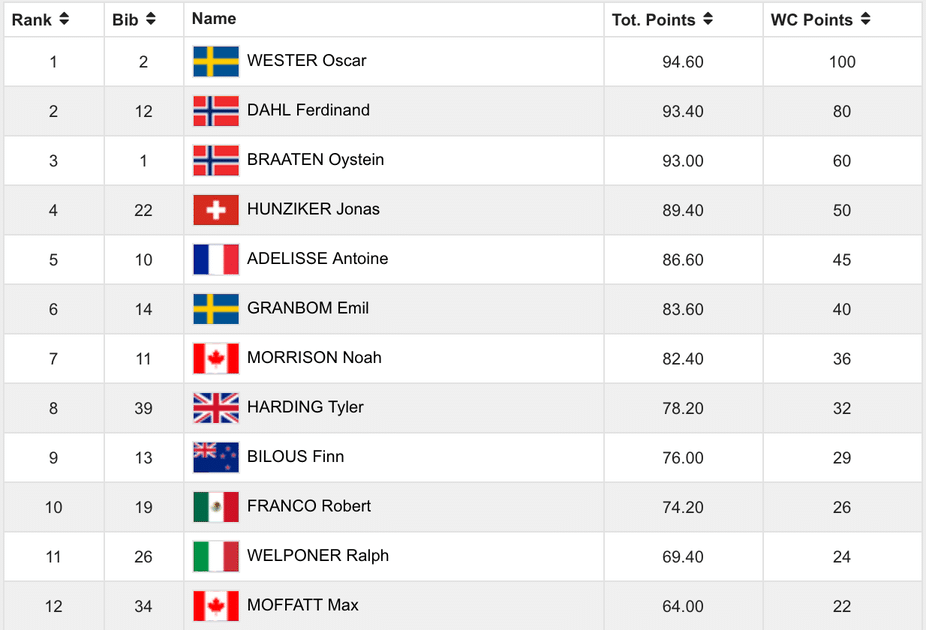 Women's Highlights
With only six players in the field, Tess Ledeux stood a good couple of levels above anyone else. Her second run: left 9 blunt, switch bio 9 mute, right 7 blunt, back 2 safety (cannon) to kfed (A-frame) was good for 93.8 and a win by a massive margin. Jennie-Lee Burmansson brought home second with great style and tweaked grabs throughout, while Tiril Sjaastad Christiansen scraped into third despite a less than clean run. Kea Kuhnel also deserves a mention for qualifying for the German Olympic Team by virtue of making the finals.