A couple of weeks ago I found myself in China for the first ever major slopestyle comp to be held there. You may think this was a result of weeks of planning and preparation but no... I'd picked up my visa just hours before takeoff and figured out precisely nothing about the trip. One plane ride to Beijing later and I was watching Magnus Graner skateboard in one of the world's largest Buddhist temples, fervently hoping we weren't about to go to Chinese jail.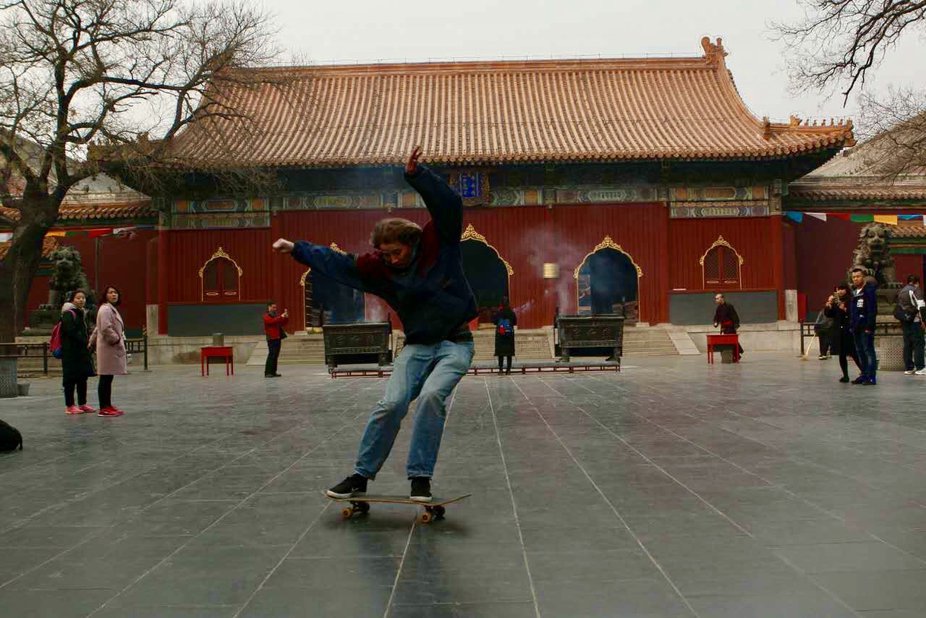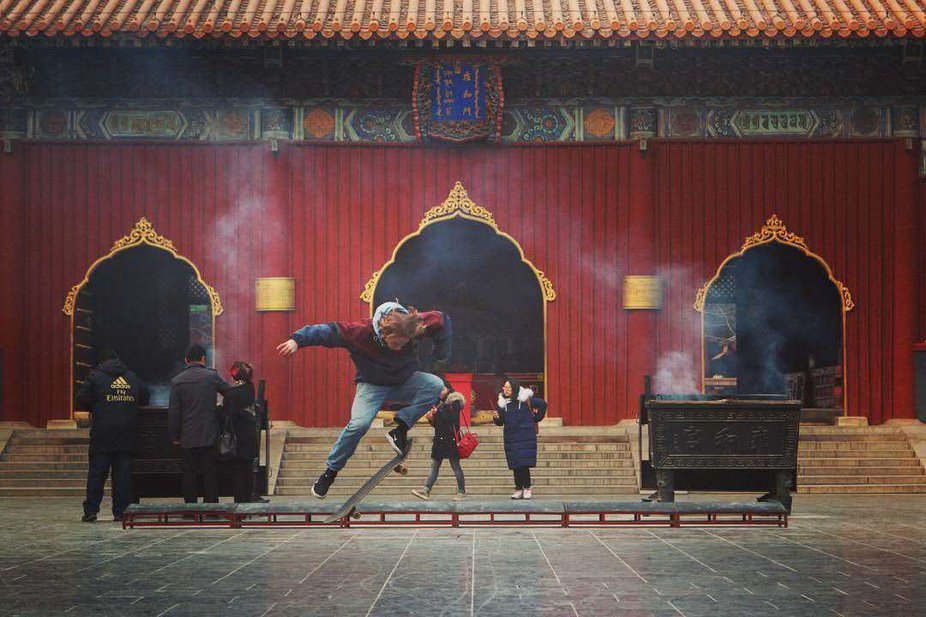 The tone was set and the following five days were an unforgettable whirlwind of food, skiing, alcohol and new friends. Those of us who arrived early were free to roam for a couple of days in Beijing. That meant trips to fake clothing markets, historic sights oh and the clubs, which were nuts. On the second night, the scandi-crew and I managed to find ourselves in possession of a table in one of the poshest Beijing clubs (thanks to our local homie Doug Mackenzie), complete with free drinks all night. Pimp. The downside of living it up with the high rollers was that any women in our vicinity were invariable snatched back by a Lambo driving, Armani wearing boyfriend. Such is life. Apres-ski boss Johan Berg managed to pass out on the dance floor, thereby winning the party by K.O and requiring those still standing to pay a taxi driver, not just take him home but also to make sure he actually got through the front door of the hotel. Somehow through all this, Karen, our incredible host, managed to keep us on track. She deserves insane gratitude for the shift she pulled that week.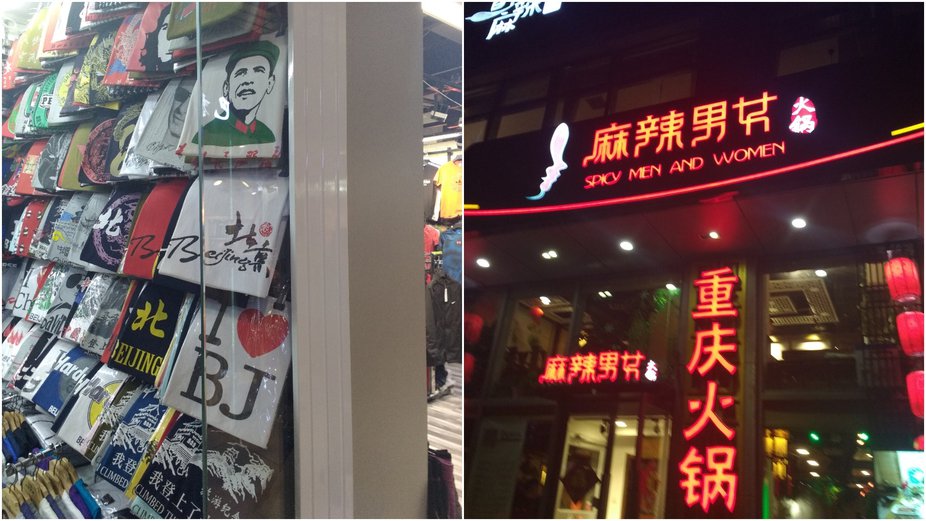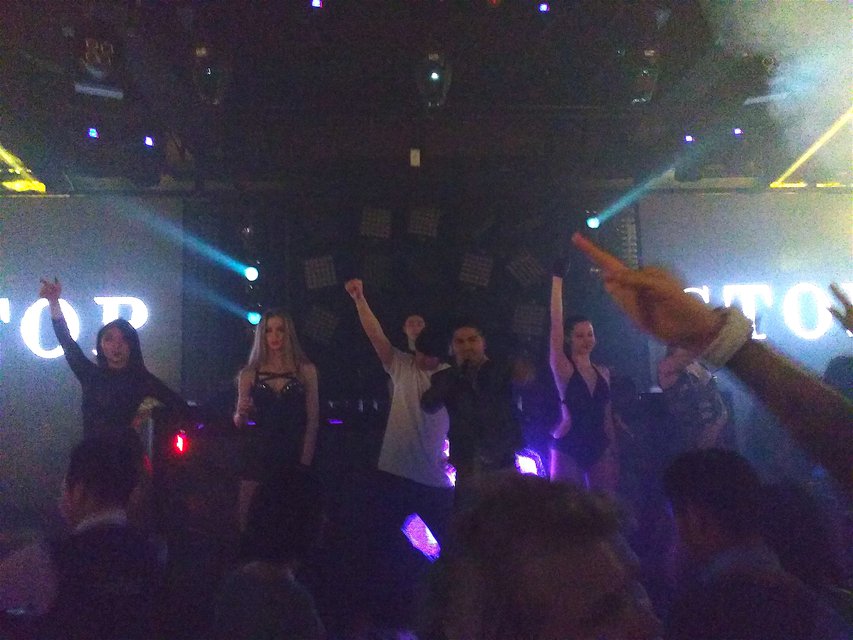 And so, bright and far, far too early on the third morning the real business started. Nanshan, the local resort for Beijing, is not big. In fact it isn't blessed with any natural snow or features at all. What it does have is 5 or so runs and a local population the size of a small country, you can imagine how that ends up. But Steve and the Nanshan Mellow Parks crew put together a dope course to ride with their limited options and the guys set about slaying it. Comp day one (more accurately half-day once we'd finally dragged our suffering selves out of bed and got to the resort) was practice. Despite initial skepticism it became rapidly clear the jumps were in fact, big enough to dub. The crew, perhaps the most eclectic slopestyle comp lineup seen for a decade, included Gus Kenworthy, Siver Voll, LJ Strenio, Alex Hall, Antti Ollila and Magnus Graner among others. Needless to say a variety of approaches to the setup were taken.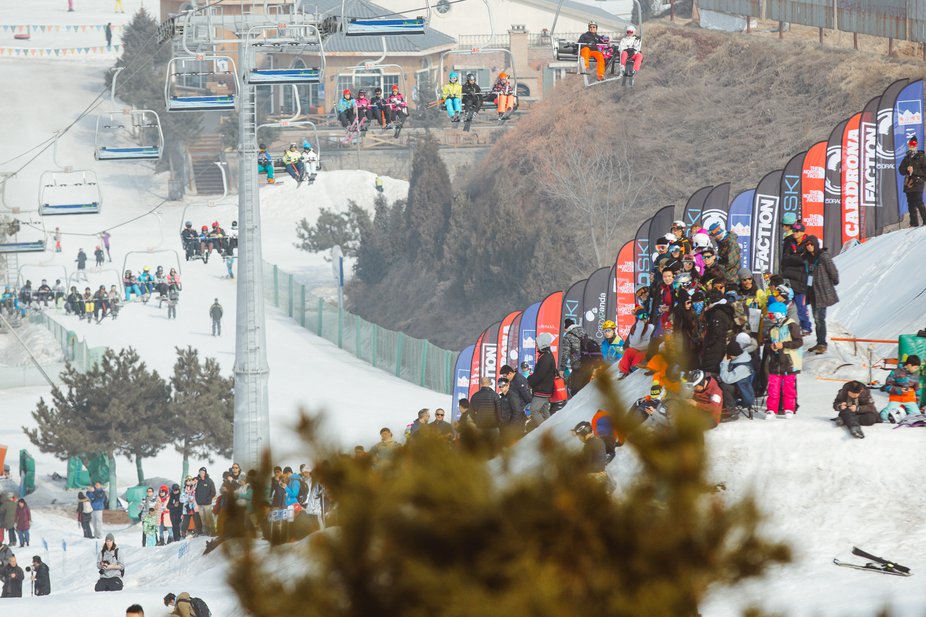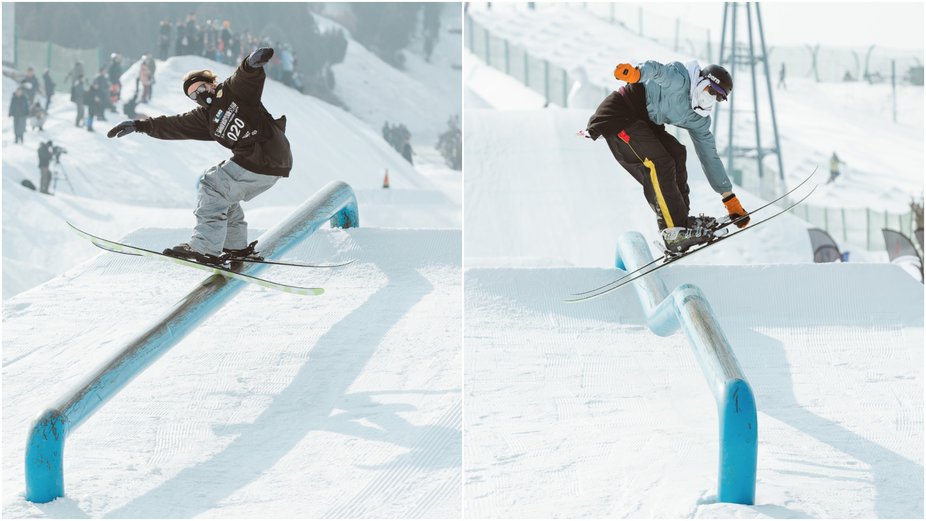 I personally see comps as an introduction to skiing for the wider world and I struggle to think of a better intro to skiing than was on offer in Nanshan. So much variety was on display and the guys at GoSki deserve massive credit for achieving something very few manage these days. There were local riders stoked out of their minds to meet their heroes and a public that has rarely seen a backflip, let alone a nosebutter. There were creative skiers rarely seen in comps. And there were seasoned vets of the comp scene. Oh, and did I mention the whole thing went out live to literally hundreds of millions via major network and live stream? This might have been the most viewed slopestyle event of all time. Skiing has arrived with a bang in China. I'm sure brands are foaming at the lips at the potential market china represents and while snowboarding dominates the parks there, expect big things here.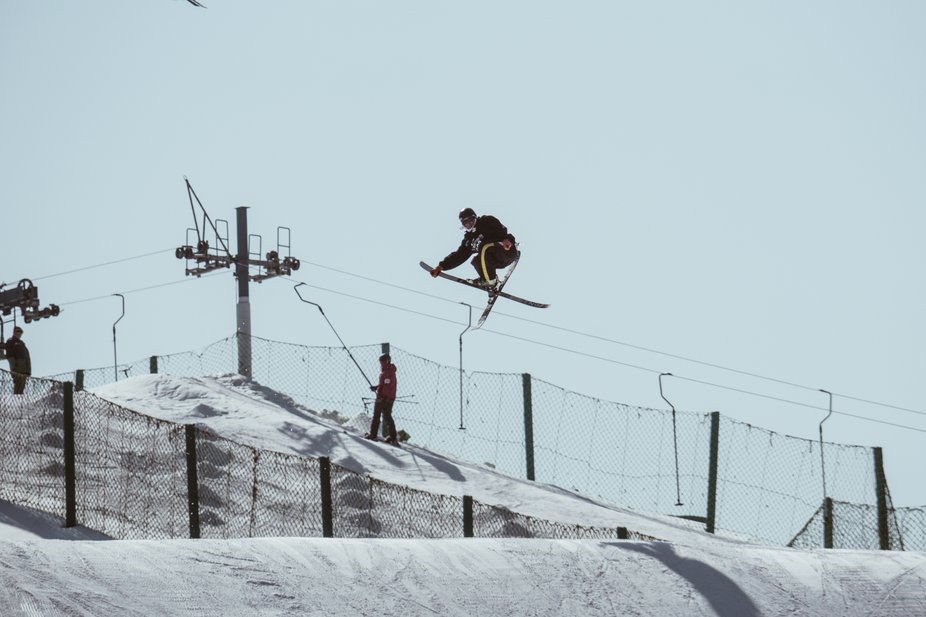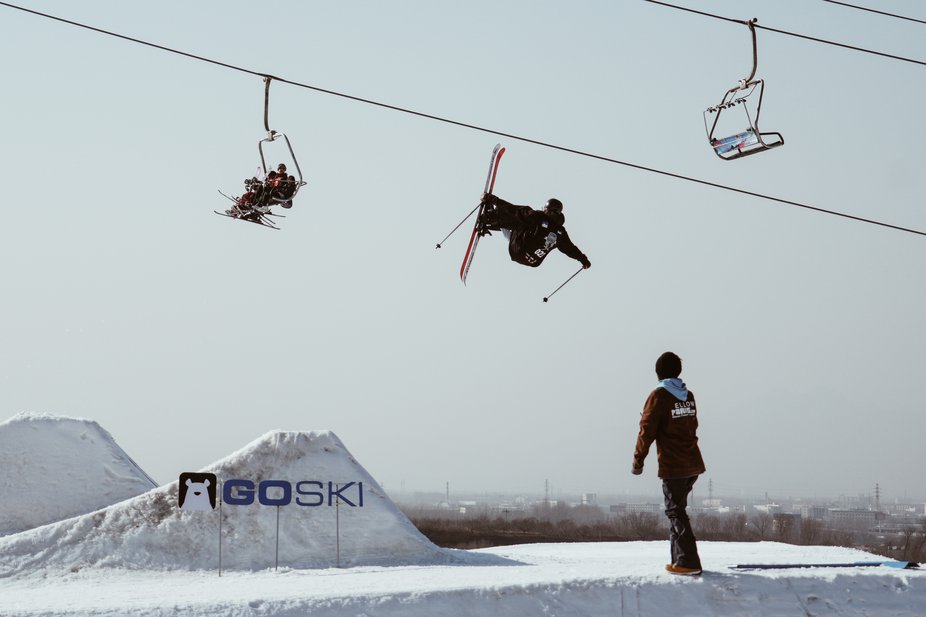 Finals went down Sunday morning and the crew turned the level up to 11. Alex Hall set the benchmark with a switch dub 9 to 9 seatbelt japan combo on the jumps and a switch on, front six tap combo to switch 2 pretz 2 combo on the rails. Johan Berg ran him close with a switch dub 12, cork 9 blunt, switch on back 4 and switch 2 disaster back 2 on the dfd but couldn't quite bump AHall who took 10k home in cash money. Noah Morrison rounded out the podium after an uncharacteristic crash on the last feature from Gus and Antti Ollila took 4th with a back to back switch 10 to switch bio 9 combo that I felt deserved more than it got.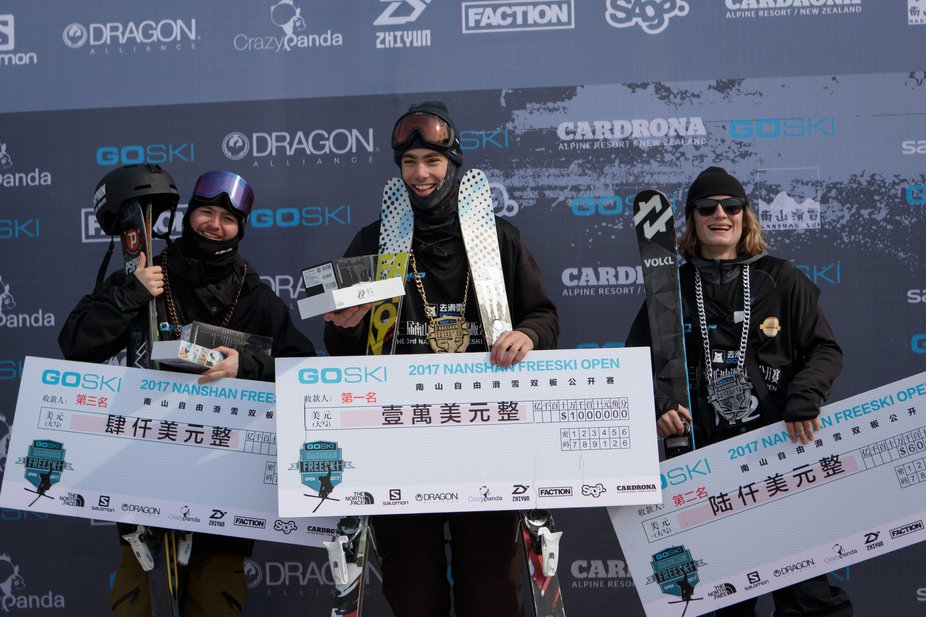 Honestly all the riders deserve massive props for the show they put on, but as the presentation of the prizes wound down I witnessed something far more miraculous than the skiing: a group of skiers doing something efficiently. There was a trip to the Great Wall on offer if we could be ready on time for the first time this trip (thanks Karen!) and against all expectation, the crew made it happen. The consensus was it was the most incredible thing any of us had ever seen. We also discovered that Grigory Fuzeev is just as insane off snow as he is on it, climbing up and jumping off anything he could find at the wall with probable death in both directions. Madman.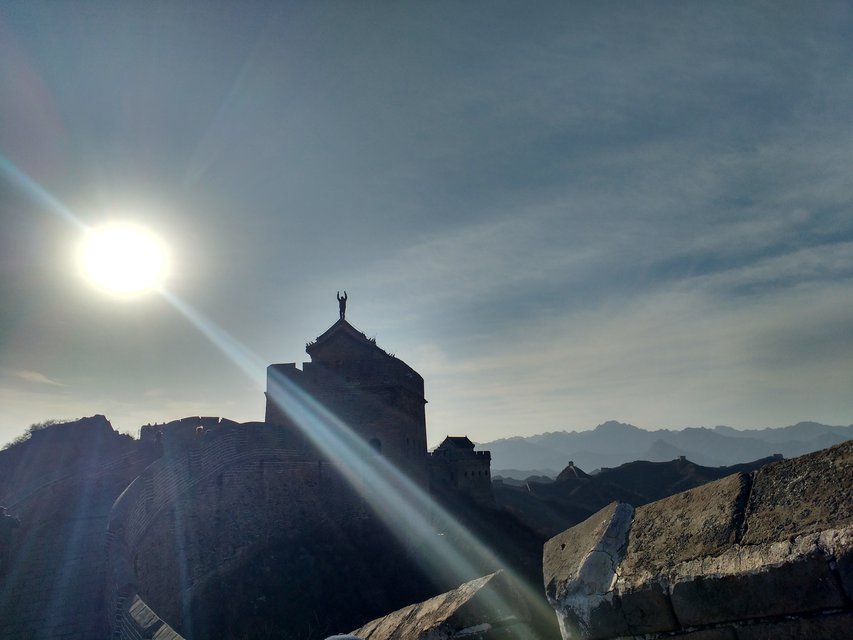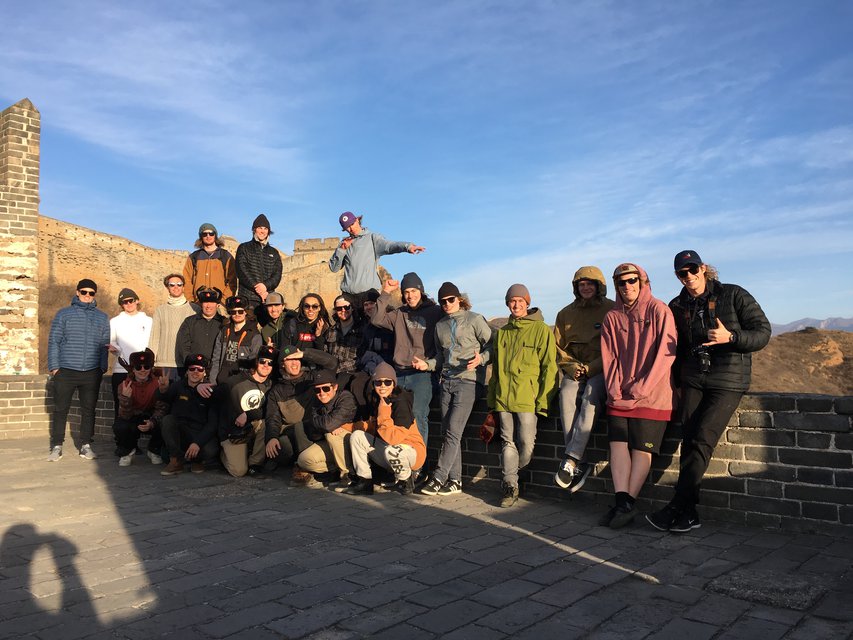 A couple of hours, a great meal and many, many beers later, the trip was drawing to a close. But not without a last hurrah in the clubs of Beijing with starring roles played by Jamie Morrison (Noah's Dad) and Siver, who almost got lynched by the group of Russian women (presumed hookers) in the adjacent booth. When bottles started getting popped all over the dance floor that fear of China jail reared its ugly head one last time. But turnt up as things got, we somehow all made it back to the hotel in varying states of disrepair and mostly made it to our flights the following AM. Thanks China, we'll be back.
https://www.newschoolers.com/videos/watch/860220/Nanshan-Freeski-Open
Big shoutout to Magnus, Karen and Doug (insta: Ski_shifu) for helping me get the imagery for this together. The following is a photo snapshot from China by Magnus (with the odd one by me on his camera):