Interview by Jeff Schmuck
Photos by Daniel Rinzler & Jamey Voss (http://www.redbullskiing.com)
Daniel, as some people may have already heard, you have a big and exciting announcement to make about your camp this summer. Tell us about it.
Daniel: Evolve Chile has really been growing over the past few summers. Every summer we have tried adding a new element to keep making camp as hype as possible. Since day one, people have been asking us about running something for adults so this year we decided to go ahead with an adult session for those who are 19+. The adult session is going to be a week dedicated to deep snow, endless lines mixed in with terrain for all riding abilities. One thing was missing for the adult session, so I decided to reach out to some of the best skiers in the world and Tanner Hall popped into the equation.
How'd it come together?
Daniel: I was introduced to Eric Iberg. We were on the same wave on many things about life and the industry itself. We got talking about Tanner's new movie and I suggested he come down with Tanner to shoot some scenes at camp. The idea was planted and then endless conversations through email and phone led to running a Signature Session with Tanner. The situation could not be any better: Tanner will be coming back to the snow for the first time and it gives Evolve Chile riders the opportunity to ride with him, Kye Petersen, KC Deane and Ian Provo - it's wicked.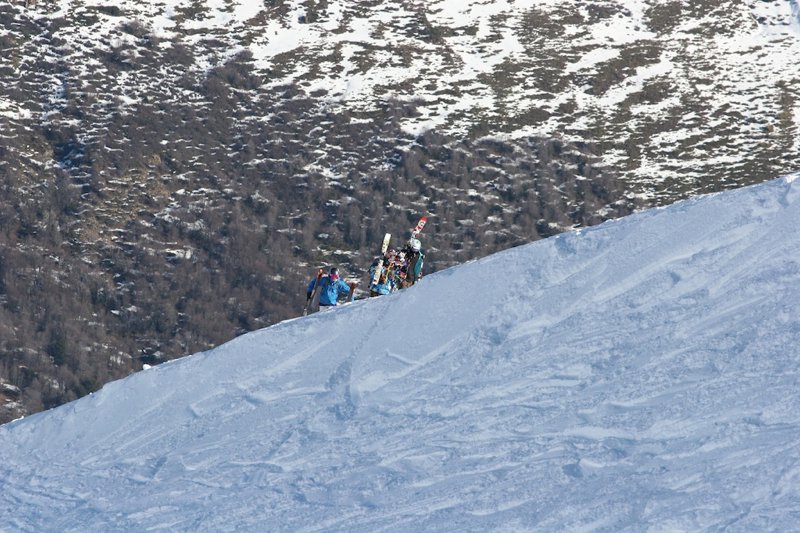 Tanner, What made you decide to partake in this signature session, and make your long awaited return to skiing at Evolve Chile?
Tanner: Well I have never been to South America because I always go to New Zealand to ride park and pipe and I wanted something different to return to skiing to keep things fresh. Another reason is I really want to shred some pow this summer and South America is the place to be for that, so I'm stoked. We have a good crew with Kye Peterson, Ian Provo and myself, we all work well with each other and we are all the best of friends and that's what's going to make the trip all time. Evolve Chile has got it all and that's why I want to link up with them and come back to skiing in the best way possible.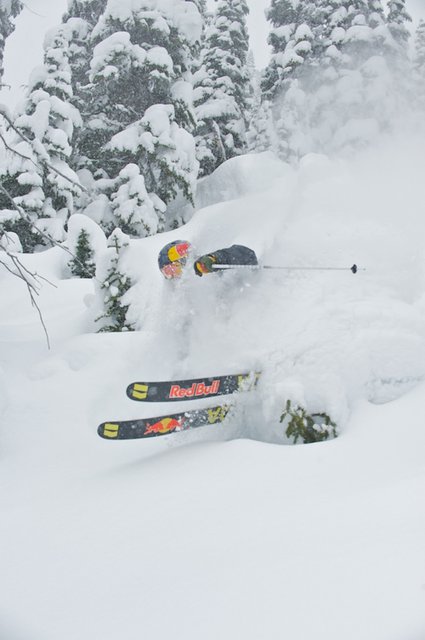 Where are you at physically in your recovery process, and how are you feeling overall?
Tanner: I am feeling really good right now. I'm in the gym six days a week now just getting strong. Everything is progressing the way it should and I'm getting more and more hungry everyday that passes because I know skiing is just that much closer and I couldn't be more stoked to get back on the murder mission!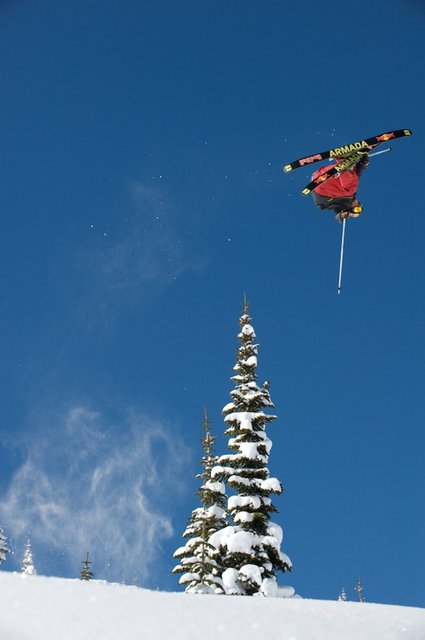 KC, you spent last summer at Evolve Chile as the main ski coach. How stoked are you to have Tanner, Kye and Ian come down and join in on the fun?
KC: I think it will be awesome. They are all great skiers that have a ton of knowledge to share with the campers, and it will be great to see Tanner back on snow.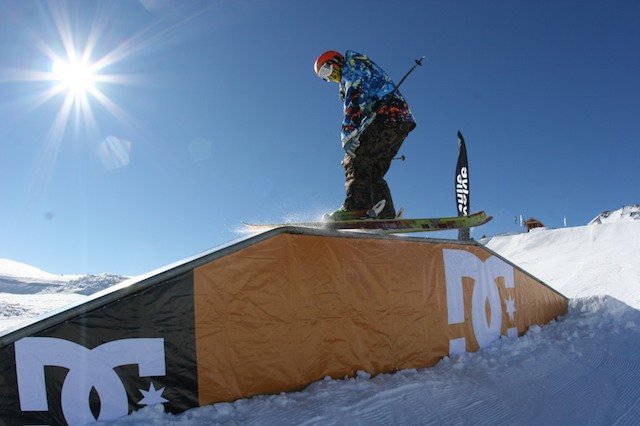 Tell all the kids out there what they can expect from you and the other coaches in terms of what they'll learn and what type of experience they'll get out of making the trip down to South America.
KC: Well you know the great thing about coming to Evolve is that you don't have to just work on one thing.  If you want to work on the airbag and get a trick dialed, or learn to ride pow better, or even ride switch in pow the coaches will make sure that you get the help you need. And off the hill we're always hanging out as a big group which is always fun. The culture is also pretty awesome. Good food, good people and things you won't see anywhere else.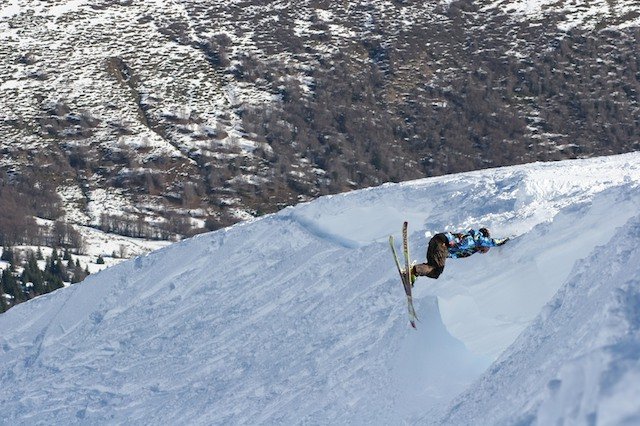 Daniel, Other than the chance to ski with Tanner and the Inspired Media Crew at this signature session, what are some of the other reasons kids should take a good hard look at going to Evolve Chile in comparison to the multitude of other camps out there, some of which are more easily accessible?
Daniel: Evolve Chile is all about diversity. Don't get me wrong, there are a lot of wicked camps out there, but where else can a camper ride waste deep pow, session the park, soak in a natural hot spring, do some community service and surf…all in one day? Our camp is also part tour, as we hit up different regions in the country. Termas de Chillan is in the south of Chile (home to our new lodge Roca Negra), has tree lines, open bowls, amazing back ountry and a great park; while Valle Nevado has some of the best lines in South America. The best part about Valle Nevado is that they get the most snow in South America. Being the official camp of Valle Nevado means that we will be rebuilding the park for those campers who just want to jib all day and to top it off we are interconnected with two other great resorts.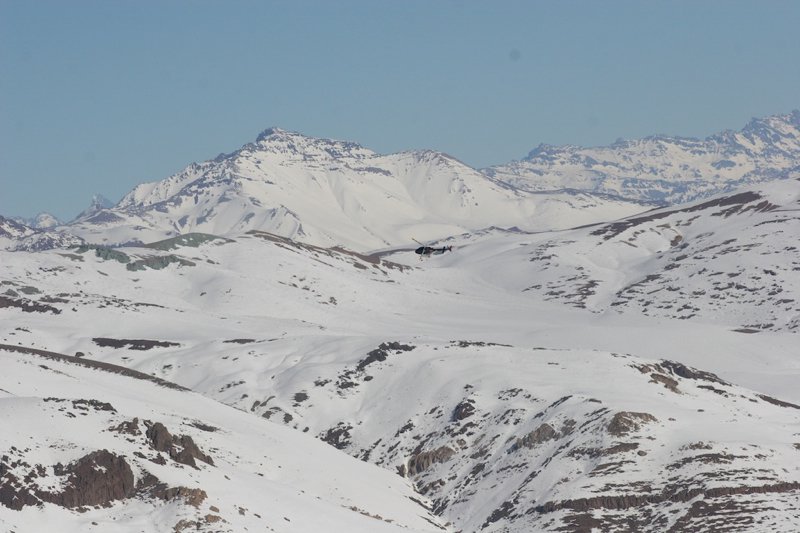 Something I've noticed about your camp in comparison to others is that you provide a rich cultural experience where the campers really get to take in Chile as a whole as opposed to just going skiing there. What are some of the highlights of that aspect of your camp?
Daniel: On the first day of camp, campers get immersed right into the Chilean culture. The first day is spent cruising around Santiago on mountain bikes, exploring all of the best hidden spots a normal tour wouldn't take you on. Other highlights include the on-mountain bbq's, surf sessions in Viñas del Mar, surfing a flowrider (man-made wave), sessions in Santiago's biggest skate park, language exchange with locals and basic Spanish lessons for all. And another new program we have introduced this year is our "Give Back" program, which gets our campers working in the ski communities we visit. Campers will be working with students at various schools doing language exchange, working on small building projects and helping better their education. Giving back to the ski community really stokes us out and it should also stoke out the campers who participate in the program.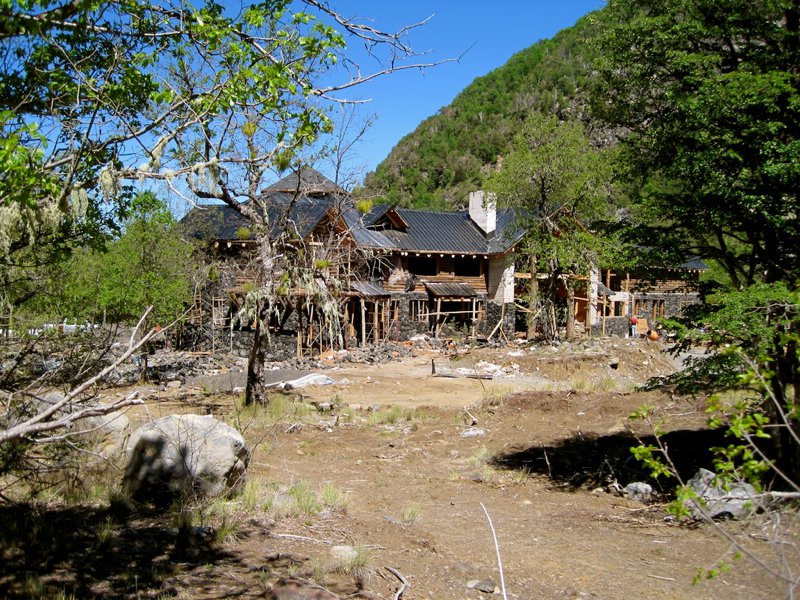 The brand new lodge Evolve Chile is constructing, Roca Negram.
Ian, tell us how your feeling about the opportunity to shred in Chile this summer, coach the kids, and be right there with one of your best friends as he makes his return to the slopes.
Ian: For the last five years I have dreamed of visiting South America to ski. Teaming up with Evolve Chile will give me the opportunity to ski powder in the summer with my friends along with providing me with a new cultural experience. I'm very excited to be able to pass along my passion for skiing to others. I'm looking forward to skiing with Tanner as he gets back on the snow. We've never had a whole lot of time to ski with each other in the past, so this should be a fun trip.
And Tanner, just how excited are you to get back out there and ski with your bros again?
Tanner: You don't even know. That's the main thing I have missed this last year with being out is just being in the mountains with my best friends. I really learned through this accident how much I love and need skiing with my crew because it brings me peace in my life, so like I said, I can't wait to shred with my best friends once again!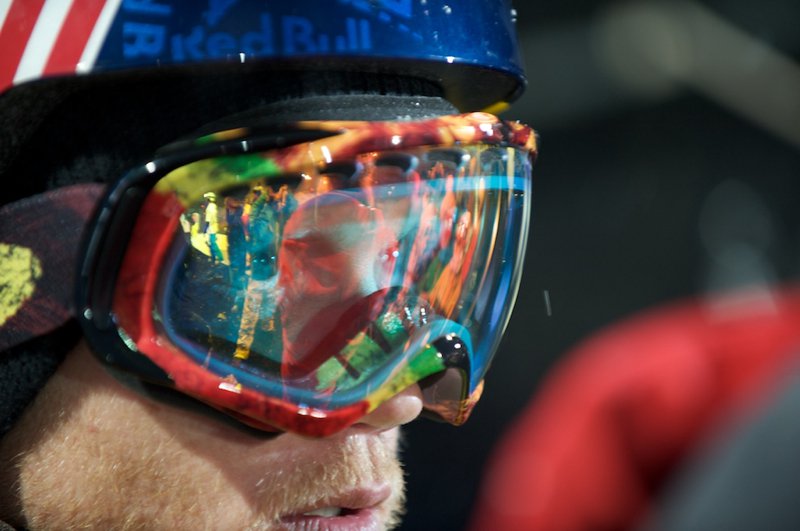 Ian, how has your season been going, and what have you been up to?
Ian: My season has been full of ups and downs. For the first half of the winter, the Rocky Mountains were plagued with a dangerous snowpack, which meant we could not hit the big lines till late in the year. We had to think outside the box, and explore elsewhere. Then one of my best friends, CR Johnson, passed away in a ski accident halfway through the year. This was a big hit, but we continued on with the same passion that drove his life. Recently, The Wasatch range in Utah received a massive spring snowstorm with over two meters of snow falling in one week. Needless to say, the powder skiing lately has been absolutely epic.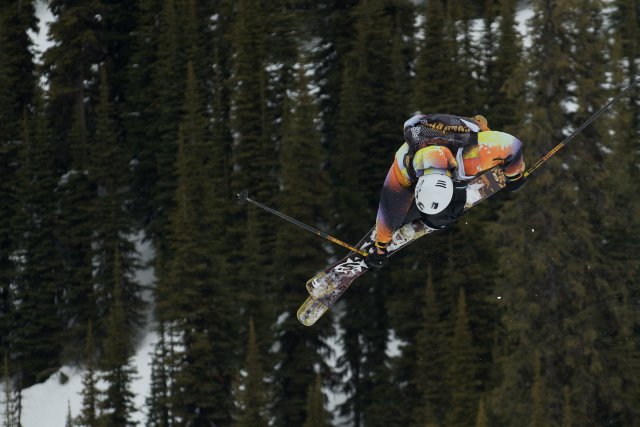 You also just finished up competing in Cold Rush for your first time. How was that for you?
Ian: Yeah I got a last minute invite to compete in the Red Bull Cold Rush, and I was beyond stoked, but perhaps a little bit unprepared. It turned out to be an unbelievable contest and I was blown away by the great work from the folks at Red Bull and Retallack lodge in organizing this iconic event. I'm just grateful I was able to be a part of the cold rush experience.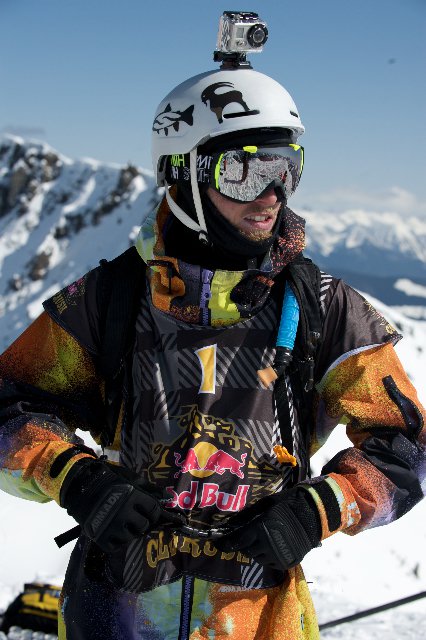 Tanner, tell us a bit more about Inspired Media, what's available from you guys right now, and what you're working on for the future.
Tanner: There is a lot that is going on with Inspired right now. World domination is coming so stay tuned and keep it locked on INSPIRED!!!
Any last words from all of you about Evolve Chile and what's going to be going down this summer at the signature session?
Tanner: I just really hope to see everyone down at Evolve Chile this summer. Its going to be good times with good people and that's what it's all about!
Daniel: For those of you who want to shred some deep pow in August, experience a new culture, and step it up in some challenging terrain with Tanner and the rest of the crew then don't wait and sign up. This will be the first of many more exclusive sessions at Evolve Chile. The session is only open to 20 riders and spaces are filing up every day.
KC: Good times for all. Last year we were riding pow, then hitting the park in between the storms and this year should be no different. It's cool doing things like building a jump with the campers and sessioning it with them, everyone getting stoked on learning new things and skiing in Chile in the summer.
Ian: I'm really looking forward to making my way down to Evolve Chile this summer to ski some beautiful mountains. I can't wait to meet, and ski with some new people who also love skiing as much as I do. It should be the trip of a lifetime!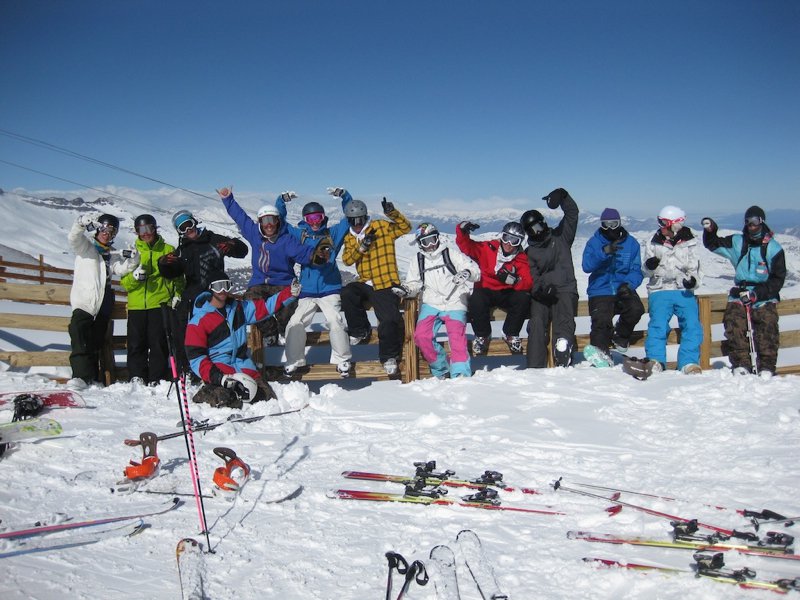 Evole Chile 2010 Teaser
Tanner Hall talks about Evolve Chile
Ian Provo & Evolve Chile
KC Deane & Evolve Chile