Words by KC Deane
Photos by Jeff Richmond & Pat King
Video by Pat King
Evolve Chile has come and gone, yet another summer of skiing and this one was one of the best we've had. Here is a look back at the summer here in Chile as well as Session Tres, which is a three-week session at Evolve.
There are three sessions at Evolve, two nine-day sessions as well as the overall session where campers get to ski for three weeks, then hit the ocean and check out some of the most amazing spots in South America. Camp kicks off with everyone taking the red eye flight to Santiago. Upon arrival campers and coaches alike show up tired and jet lagged, but the great part about Evolve this season was that we spent the entire time at Valle Nevado, which means you are off the plane and on the snow before you know it.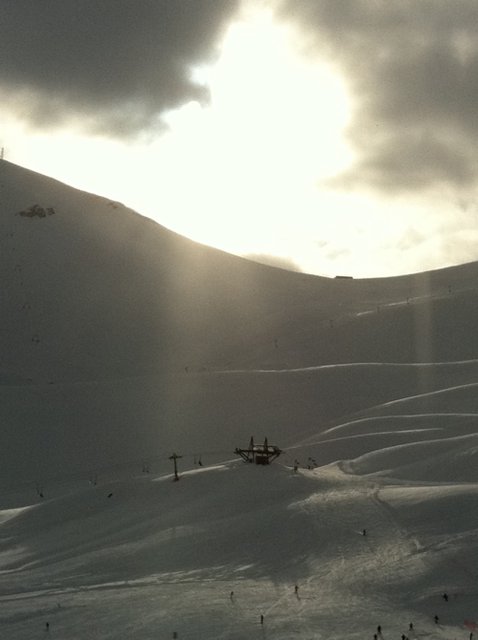 Valle Nevado, Chile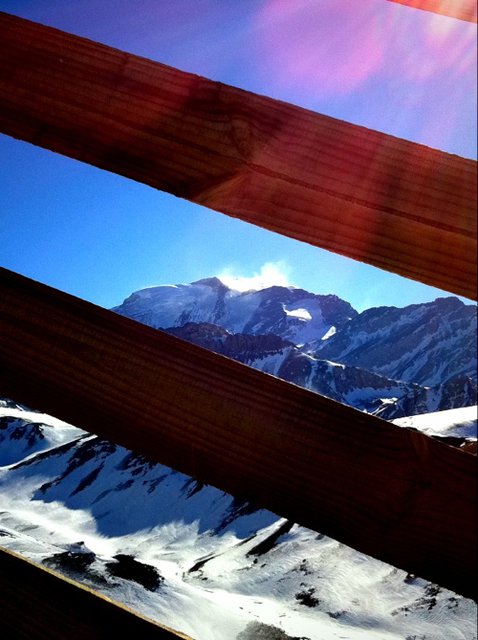 The views on the hill never dissapoint.
This season we welcomed a newcomer to the coaching staff, Armada skis team rider Alex Bellemare. Alex is not only a great guy and an amazing skier, but also a good coach who spent time teaching everything from learning to slide a box to campers working on pretzel 270's.
The one and only Alex Bellemare.
Also back this year after an injury last May was yours truly. It was so great to be back in Chile with the camp and riding fresh pow throughout both sessions. After missing out on last summer, I was surprised to see how much the camp had grown since I was last here. The level of skiing was really high and all of my campers were charging hard till the lifts stopped turning.
Yours truly back at Evolve.
This season was incredible in Chile. We lucked out on the snow and bluebird pow days for every session. Every time the snow started to get a bit skied out, another storm would come in and blanket Valle Nevado in feet upon feet of snow. New this year was the option to ride any mountain in the Tres Valleys, which consists of Valle Nevado, El Colorado and La Parva. When the campers decided that they needed new terrain, we just picked a different mountain to ski at, being that they're all connected.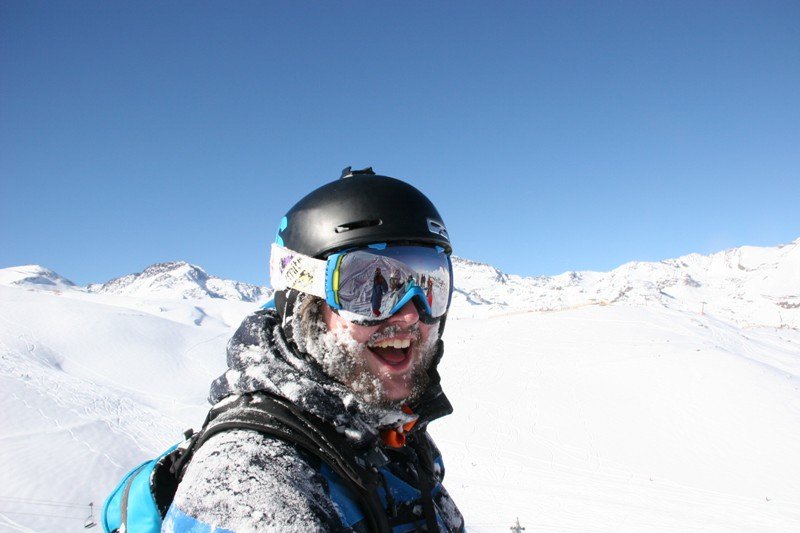 Just another camper loving that Chilean powder.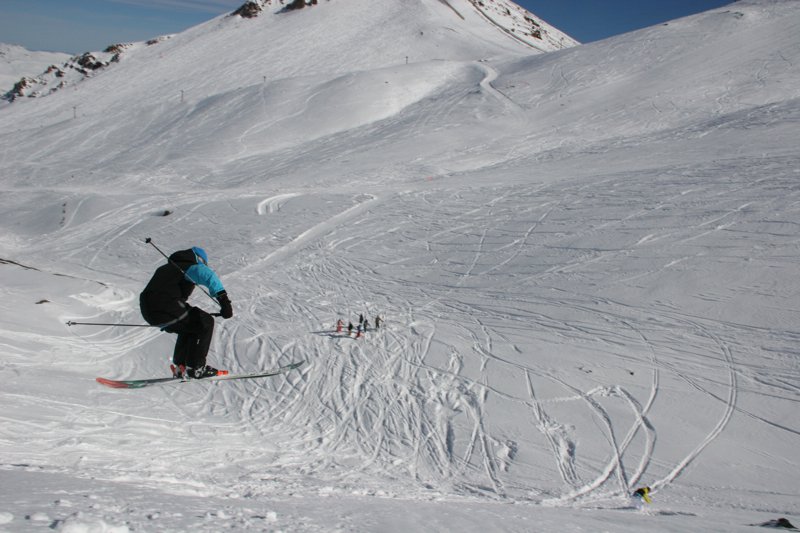 Sending it over a windlip.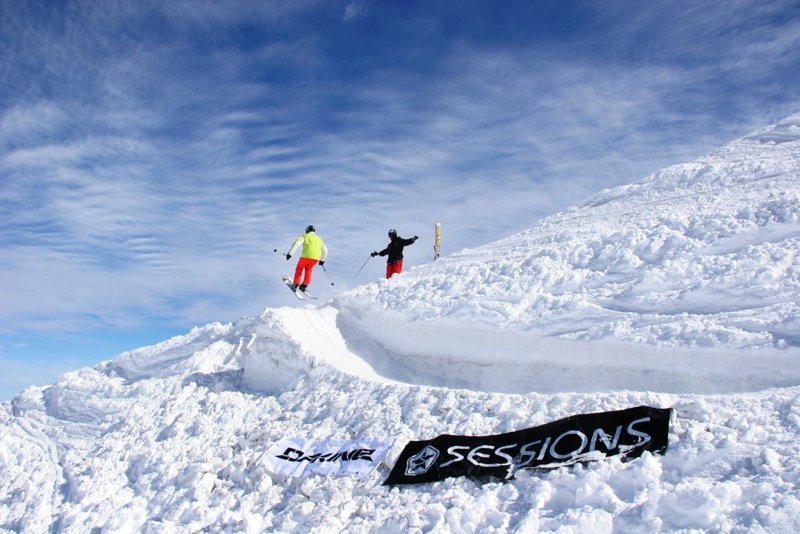 This camper is hitting his first ever backcoutry jump. Winning!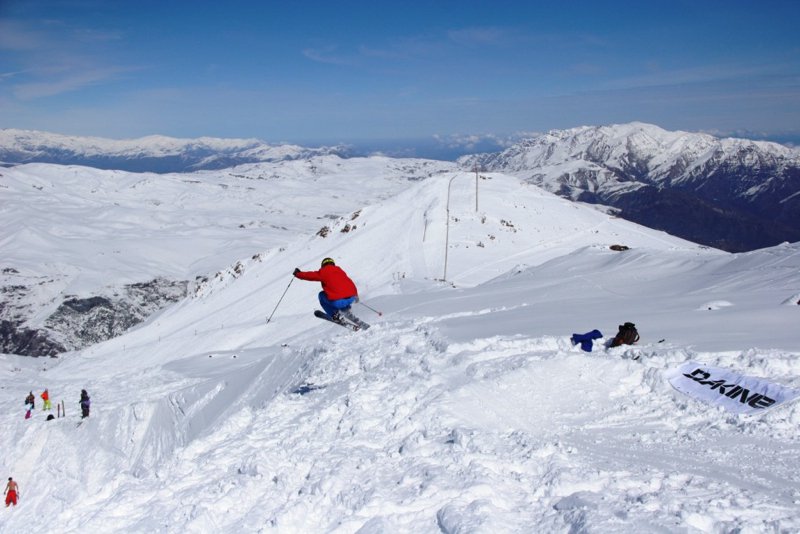 Camper sending the top jump of the double line.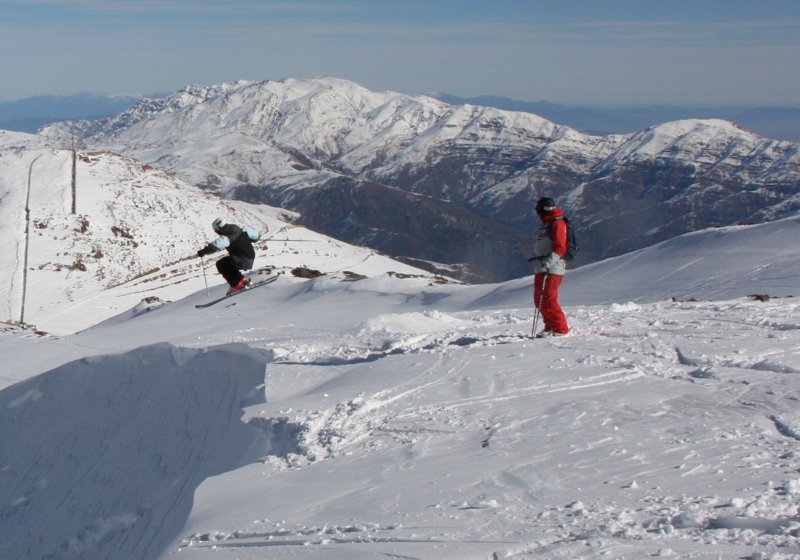 The scenery isn't too bad.
Camper stoked to be in Valle!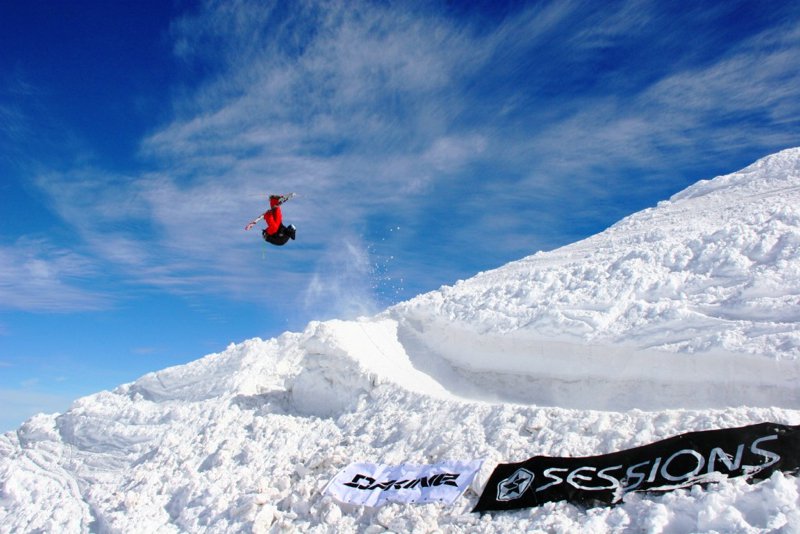 KC Sending a flat 3 to test out the jump.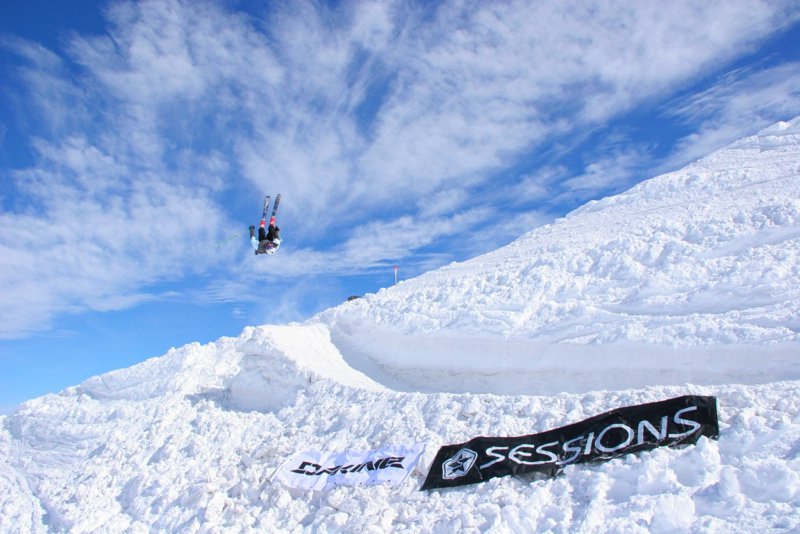 Throwing a backy for the first time!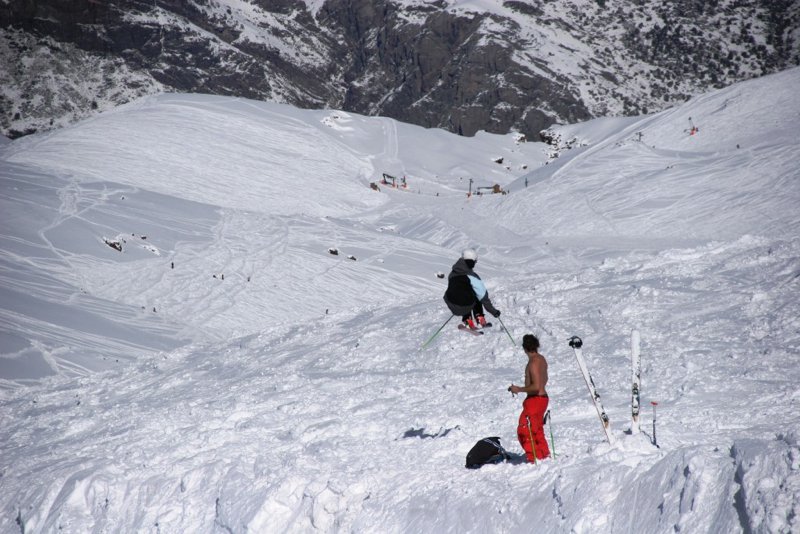 And another hitting the bottom jump. This jump proved to be the one for many a camper to stomp their first backflips on.
After skiing all day, campers had a variety of things to choose from at Valle. The first choice for everyone seemed to be the hot tub to warm up and work on your Spanish while talking with all the locals. Another favorite with was the Recreation Center that the mountain had just finished, complete with a brand new mini ramp. Campers, locals and coaches alike tore up the mini ramp daily.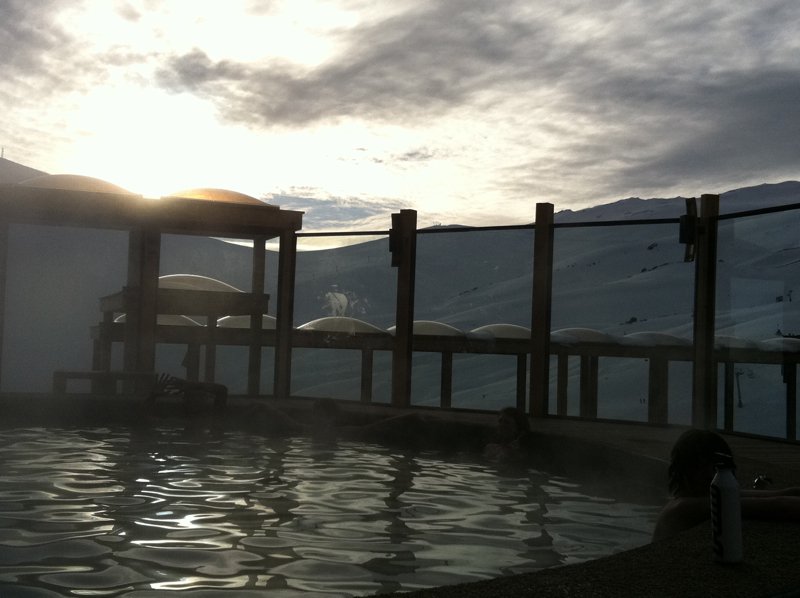 The ever popular hot tub.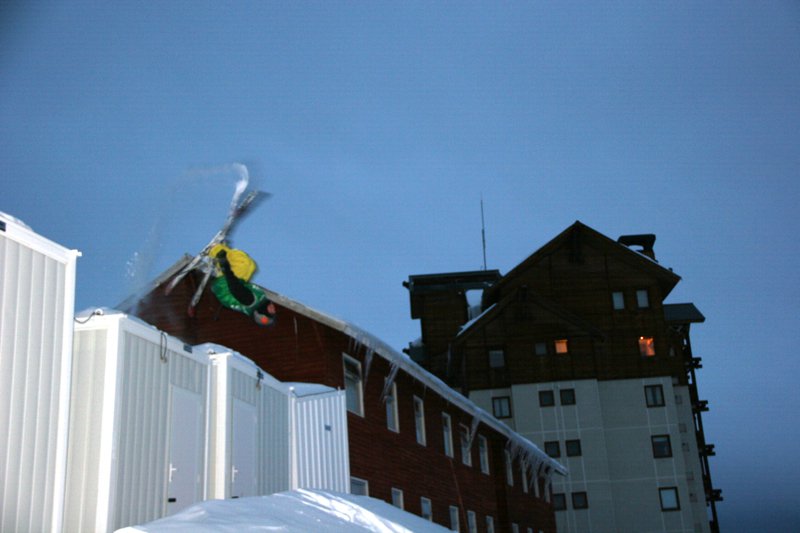 Even after skiing all day, some campers such as Henry Allen were jibbing well into the night.
After things wrapped up in Valle Nevado, the crew headed to Con Con (which is on the ocean) to get a few days of surfing in before camp wrapped up. After checking into the lavish Radisson Hotel, we surfed at the local break, which is just around the corner from where we stay. After a good surf session we headed down the coast to check out some of the culture and sights that Valparaiso has to offer. Valparaiso is one of the main ports in South America, and is one of the most amazing places I have ever seen. The town is covered in art and graffiti, making it one of the most visually pleasing spots to wander the streets of Chile.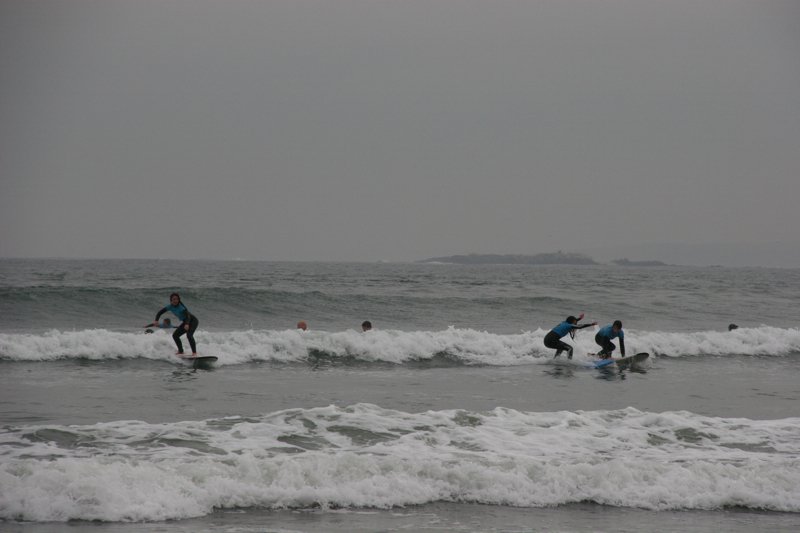 Three campers, one wave!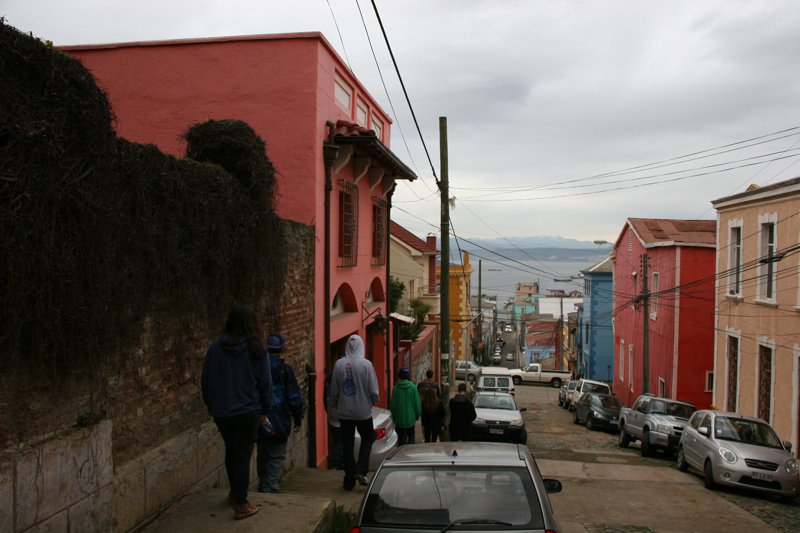 The amazing views of Valparaiso.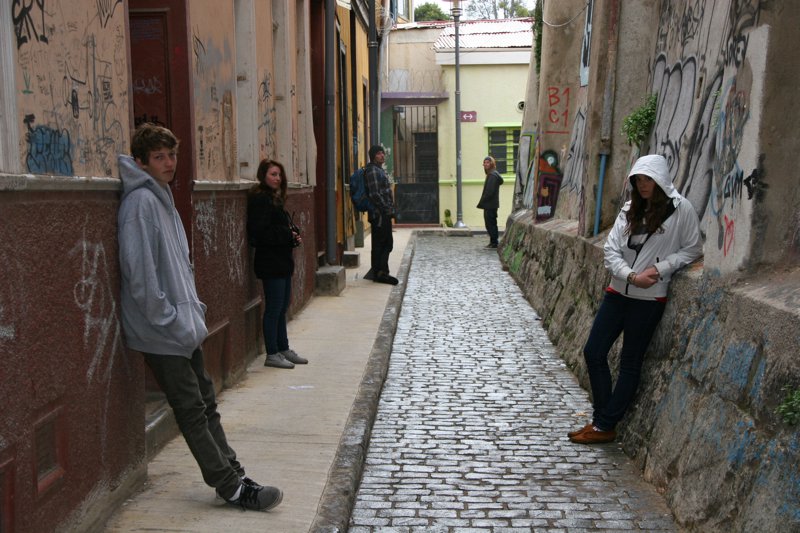 Exploring the streets of Valpo...strike a pose.
Some of the amazing art in Valpo.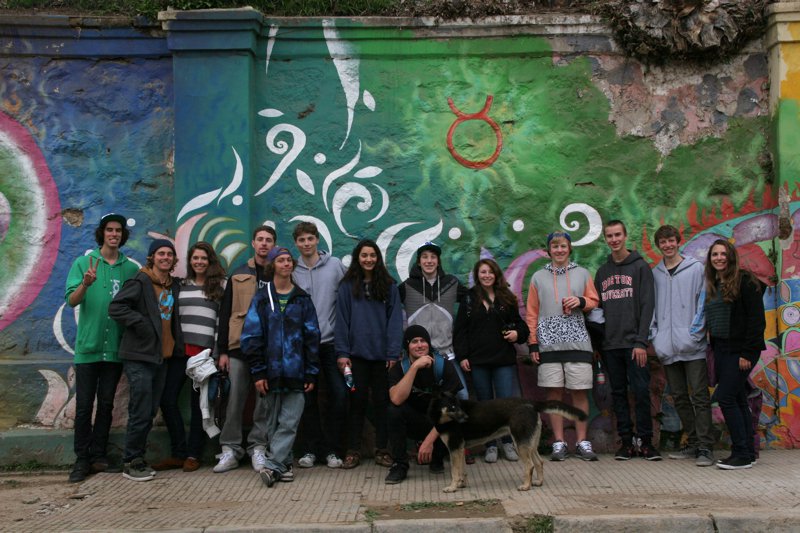 See you next summer!
Well that is all here from Chile. I was the last to leave, and I must say I am already thinking about coming back down next season. I'd also like to give a huge thanks to all of the sponsors that helped make camp possible, including Dakine, Sessions, Outdoor Technology and of course Armada Skis. Hope to see some of you here next year at Evolve Chile!
Evolve Session Tres from Evolve on Vimeo.