Dear French Alps enthusiastics ,
As you already know, the Winter X Games will land
in Europe for the very first time ! YAY ! Moreover, the event will be
hosted by a great resort called Tignes, located in the Northern French Alps. The
competition will last 3 days, from March 10th to 12th 2010. The best skiers
will gather from all around the world to compete.
Why Tignes ?
First, it's the sportiest & the most cosmopolitan European ski resort. This
choice was also made in recognition of being at the forefront of action &
freestyle winter sports, bearing in mind its solid experience in the
organisation of international snow sports events - like the "Ski bikini
contest" …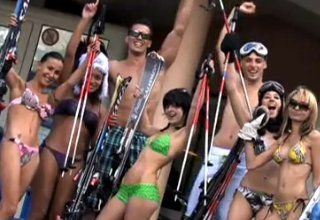 …or more seriously
the "Tignes airwaves" (n°1 European snowsports event till now - it's gonna be
replaced by the X games). Let's add that Tignes, which is linked to Val
d'Isère, is part of the espace killy, one of the biggest ski areas in the world.
Last but not least, the landscape is stunning.
Tignes in a nutshell :
The skiable area comprises 300Km (187 miles) of ski
runs located at altitudes ranging between 1,550m (5,086 ft) & 3,450m (11,320
ft), at varying levels of difficulty:
·  23 green runs  -  66 blue
runs  -  40 red runs  -  27 black runs
 In addition to these runs,
explore:
·  6 slalom courses  -  1 mogul
field  -  2 snowparks  -  1 gliss'park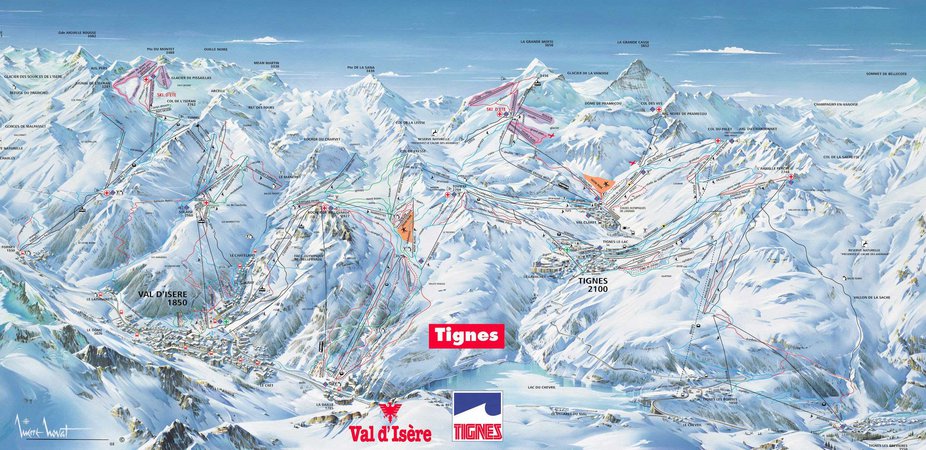 Tignes' ski resort welcomes you in summertime too,
where you can go from freeriding to MTB downhill trails, golf or spa therapy...
The Grande Motte glacier is open from June to August & the snowpark moves
to higher ground in the glacier.
Programme :
For this first European edition, the Winter X Games
have scheduled 9 events: the Men and Women's Super Pipe Ski & Snowboard -
the Men and Women's Slopestyle Ski & Snowboard - freestyle Snowmobile.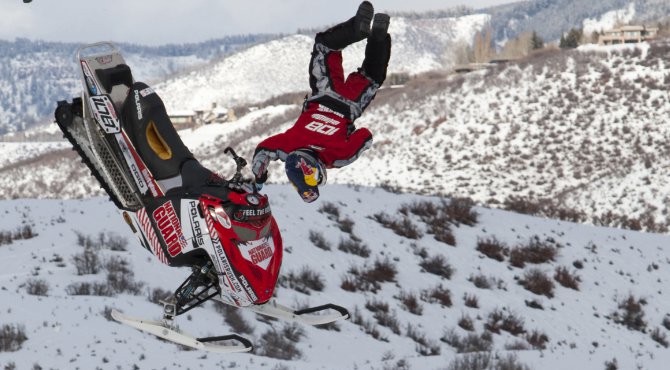 Athletes:
- SuperPipe Man – 16 places (5 selections to
this day)
Xavier Bertoni (FRA) - Simon Dumont (USA) - Justin
Dorey (CAN) - Mike Riddle (CAN) - Kevin Rolland (FRA)
- SuperPipe Woman – 16 places (4 selections
to this day)
Sarah Burke (USA) - Kaya Turski (CAN) - Anna Segal
(AUS) - Grete Eliasson (USA)
- Slopestyle Man – 16 places (6 selections to
this day)
Tom Wallisch (USA) - Henrik Harlaut (SWE) - TJ
Schiller (CAN) - PK Hunder (NOR) - Sammy Carlson (CAN) - Jacob Wester (SWE)
- Slopestyle Woman – 8 places (2 selections
to this day)
Jen Hudak (USA) - Virginie Faivre (SUI)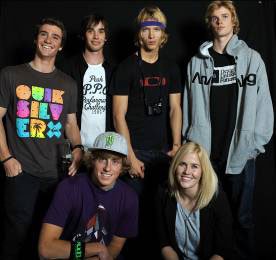 Organizers:
European Winter X Games are a Canal+ Events &
ESPN co-production. They began their collaboration in June 2009. ESPN is
guarantor for the sports side of the event ; Canal+ Events will be
managing the Winter X Games Europe and providing all its expertise in events,
marketing and TV production to mobilize the CANAL+ channels around the
competition.
Partners:
- Main Partners: Coca Cola zero & SFR
- Official partners: Quiksilver & Oakley
- Official supplier: CoreUpt
- Media Partners: Fun radio - Deezer -
Canal+
Infrastructures:
The Americans Franck Wells & Chris Gunnerson
are the ones who are gonna shape the superpipe and the Slopestyle runs for the
European X Games. Gunnerson and his company build the Aspen X Games slopestyle
runs anually.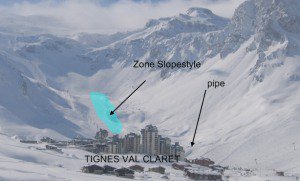 SuperPipe :
The SuperPipe is an oversized half-pipe. It will
have the exact same dimensions as the one in Aspen: 220m (722 ft) long, 18m (60
ft) wide, 6m (20 ft) high - compared with a length of 120m (394 ft) & 4m (13
ft) high walls for a standard pipe -
Like Aspen, the Tignes SuperPipe will be open to
the public at the start of the season, will then close from mid-February 2010,
to form the king size dimensions required to meet X Games standards. Following
the event, the SuperPipe will return to its "standard" dimensions to
reopening to the public.To create the necessary infrastructures, the Tignes
pistes service began work on an immense scale in July 2009.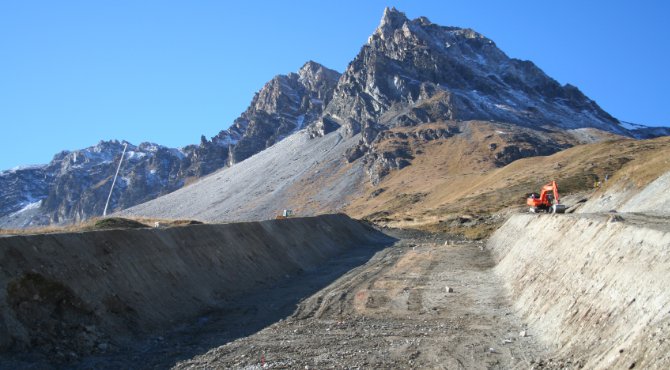 SlopeStyle :
The Slopestyle will be situated on the "Double
M" piste that runs alongside the Lanches chairlift in Tignes Val Claret.
The Tignes course will be traced over a length of 600m (1968 ft)with a 190m
(623 ft) rise. It will be scattered with 8 gigantic snow modules (big air,
table top etc.) and artificial modules (4 rails), including one 12m (40
ft) long.
 Last but not least:
- I hope you've learned new stuff about the
competition & the resort
- Please, if you have any question about this
article, don't hesitate to ask it on the forum
- Sorry for my English ! What can I do… I'm
French  :)