Photos: Scott Nettleton
We were in the parking lot by 6:15 this morning, and found our way down to the growing line up ten minutes later. A row of tents occupied the first switchback; those who were brave enough to sleep the night at the base of Revelstoke Mountain Resort earned their right to the season's first gondolas, and good on them.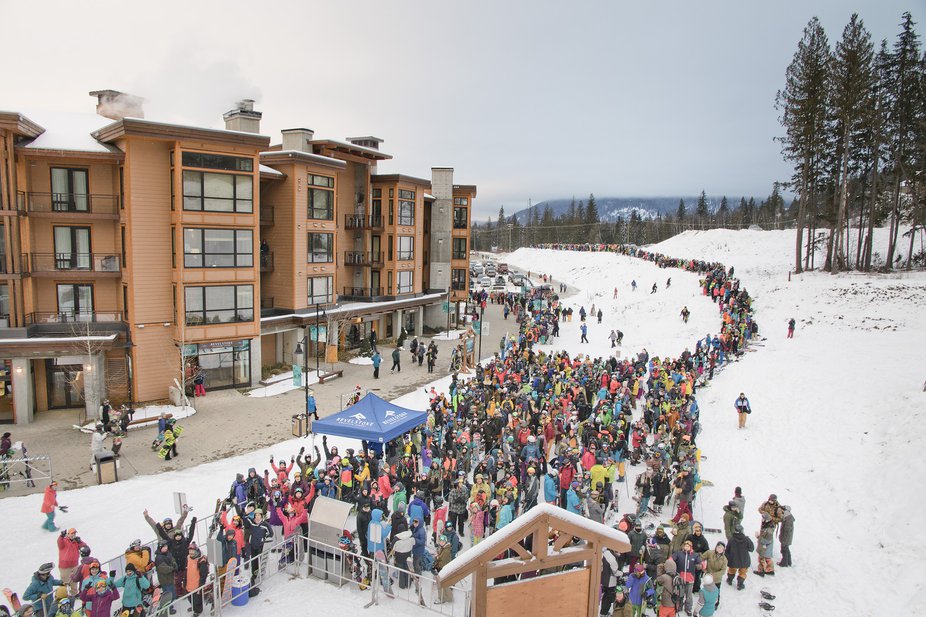 Photo courtesy RMR
As dawn breaks over the hill, waves of skiers and boarders are arriving and the line begins to snake uphill. The end is soon out of sight, making its way toward the far end of the parking lot.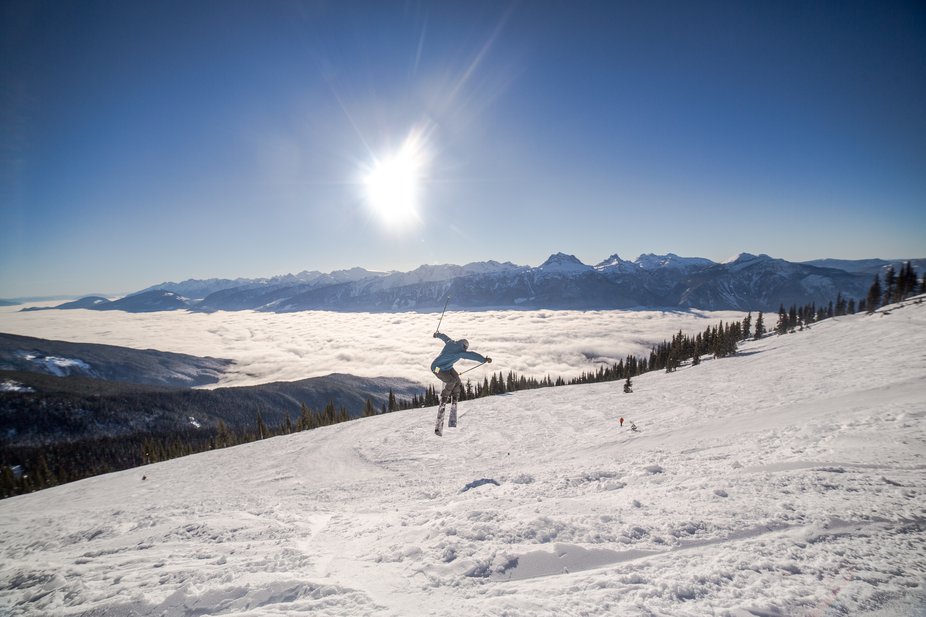 Kevin Frank mid-360, signs of the day ahead.
As 8:30 approaches, and with it the start of the season, those of us standing in line have little time to question the wisdom of our early wake up. Smoke drifts lazily through the crowd, mixing with bursts of laughter and more than a little Quebecois french. Some sip watery beers out of the palms of their mitts until a staff member silently arrives to pour them out. Rulebreakers exchange sympathetic looks and someone says something like "c'mon it's opening day" but the staff member is unswayed, moving along to disrupt the line up's other alcoholics. The mountain staff rigs up a PA and the notes of LCD Soundsystem's Dance Yrself Clean thump out over the crowd.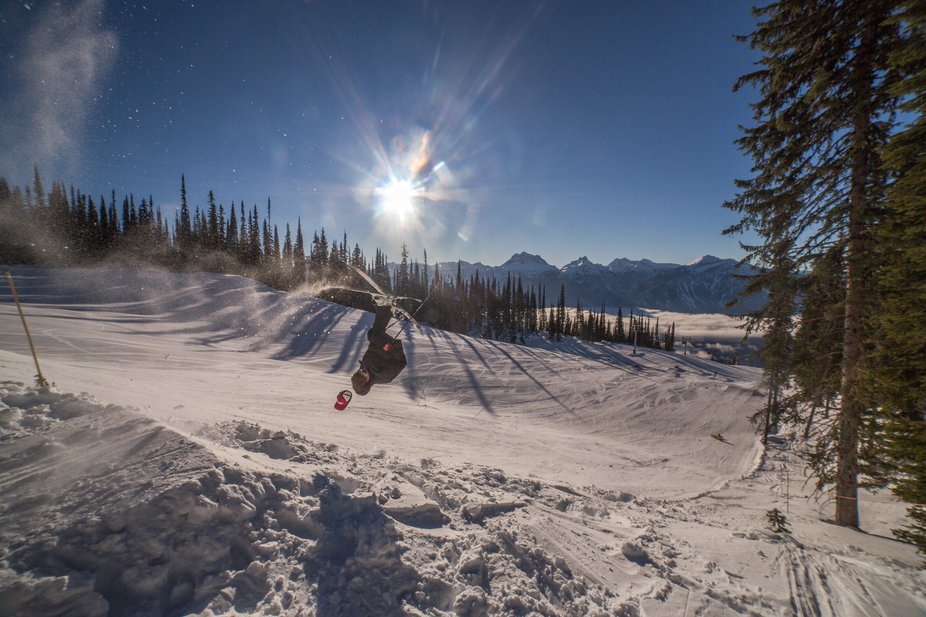 Scott Nettleton punches one in Revy's new park.
With zero hour in sight and the end of the line long since disappeared somewhere back towards town, the Final Countdown blares from the speakers. The guy on the PA starts us at Ten! …Nine! and then it's on.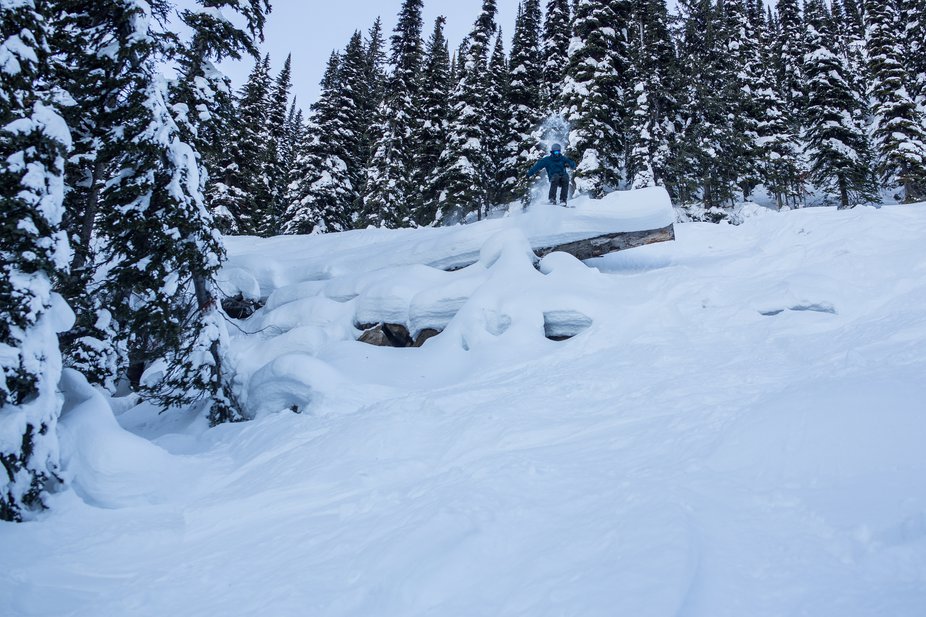 Kevin finding inbound features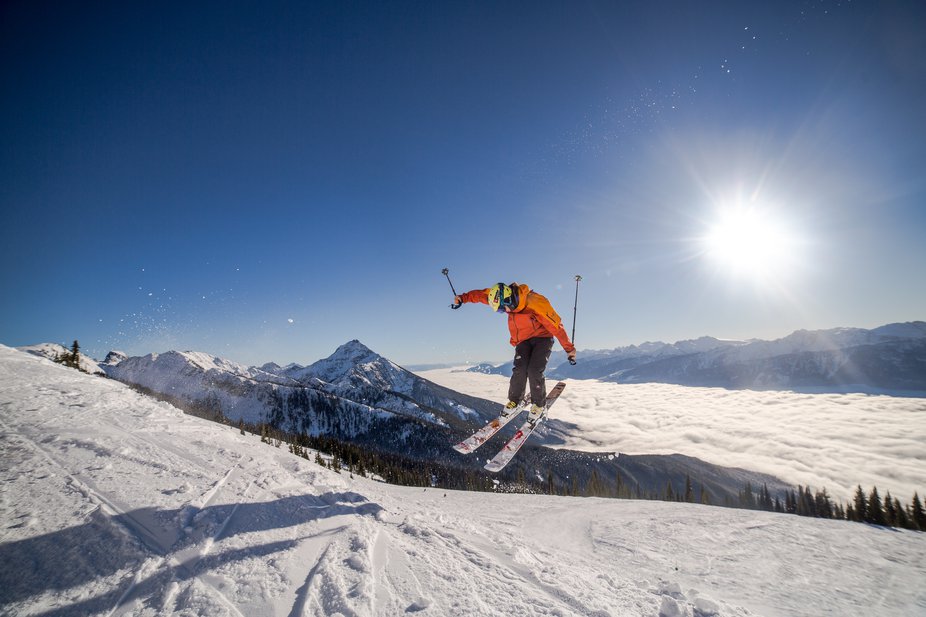 Callum Cathro boosts off the cat track
Next thing we're slapping high fives at the bottom of the Stoke chair and before long we've cut over to the powder stashes of North Bowl. It's corny as hell, but none of us could shut up about how much fun we were having. And that's just a simple fact of getting back on the hill. You want to believe that every day will be as sick as opening day, but they won't. Not by a long shot, probably. There'll be rainy days and cold days and foggy days and days where you just won't care enough to get out of bed. But for now, man, we're just getting started; the sun is shining, the hill looks beautiful and everything's coming up gravy.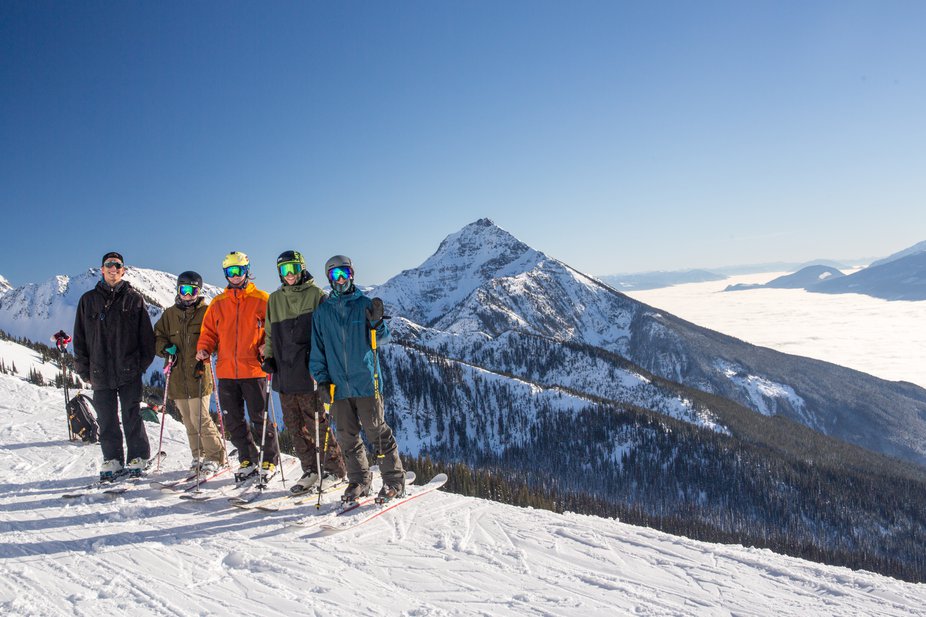 The gang is stoked. See ya out there.